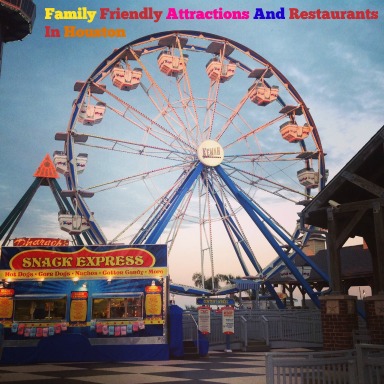 If you read part 1 of my family guide to Houston you will have read about some family friendly Hotels.  Now I want to share with you some fun things do as a family in Houston.
The City Pass is your best choice for visiting all the main attractions. One ticket booklet saves 47% on admission to the 5 best attractions in Houston. However, there are also other attractions not to be missed that are not listed on the city pass. I will list these as well.
CityPASS gives you admission to:
Attractions NOT Listed on The CityPass
Space Center Houston was a big hit! There are tons of activities for the kids and you can take a 90 minute tram ride and learn all about the Space center. My kids are 11, 7 and 3 and none of them got bored.  There are a ton of presentations you can sit through, a lunar rock vault where you can touch a moon rock, and even an area upstairs for kids to play.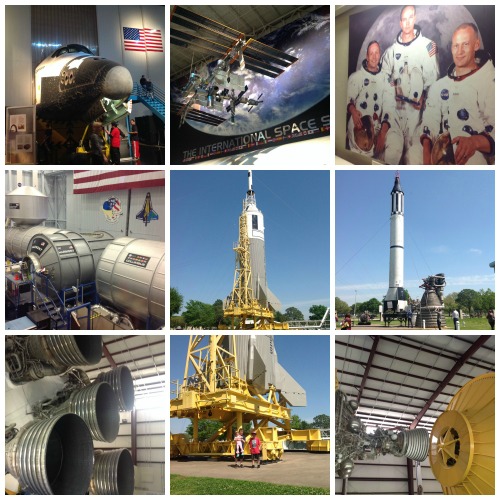 The Museum of Natural Science was probably my favorite. We were there for around 4 hours and still didn't finish everything.  The museum has many exhibits as well as a planetarium and a butterfly center. My favorites were the Paleontology Hall, The gem vault and The Hall of gems. There was so much to see and I could have stayed another 2 hours.
Houston Zoo was the kids favorite attraction. It is very well laid out and had a ton of animals. The zoo makes terrific use of it's space and the grounds were kept clean as well as the animal enclosures. I highly recommend checking out the Giraffe's. They were super friendly and came right up to us.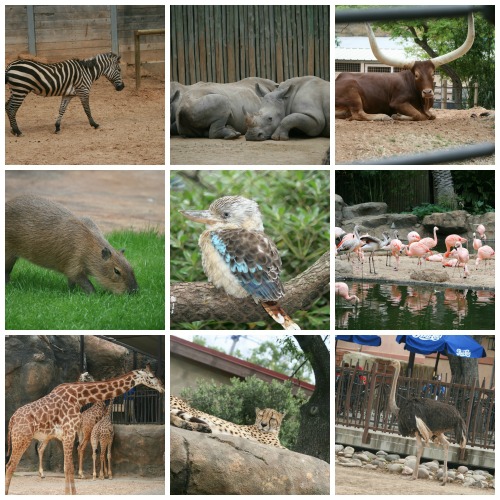 The Children's Museum of Houston is the most interactive of all the attractions. Your kids will never want to leave. There is everything from a pretend city where kids can pretend to have a fake newscast, or go pretend grocery shopping to an art room where they can paint their little hearts out. We shared a lot of laughs at this museum.

Last But not least comes the Kemah Boardwalk. We loved our time here and were so sad to see it end. There are so many restaurants to choose from as well as rides, fair food, boats, and shopping. The view is stunning from anywhere on the boardwalk and you will enjoy the fresh air. Here is an insider tip for you. If you love to eat (like I do) I suggest purchasing a Landry's Select Club Membership. A majority of the restaurants on the Boardwalk are Landry's restaurants and as a member of Landry's Select Club, you can earn points for visiting one of their participating restaurants from coast to coast. As your points accumulate they add up to great rewards for you to enjoy on future visits. Plus you receive exclusive member-only benefits.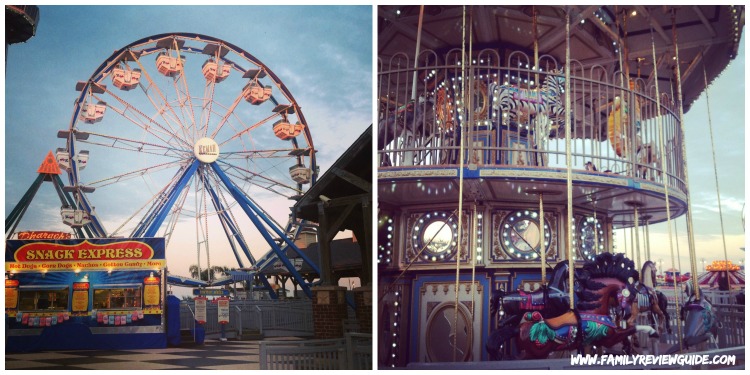 Family Friendly Restaurants in Houston

There are so many delicious places to dine in Houston. I have selected a few of my favorites that are family friendly and serve excellent food. I have personally reviewed every single restaurant that I am listing so I can tell you first hand that these are good places to eat. If you click on the links it will take you straight to my reviews. Check out all the pictures and I dare you not to drool.
While I have not personally reviewed the TGI Fridays in Houston I have been to several of them here in CA and they are extremely family friendly.
I hope you have a fantastic Vacation!