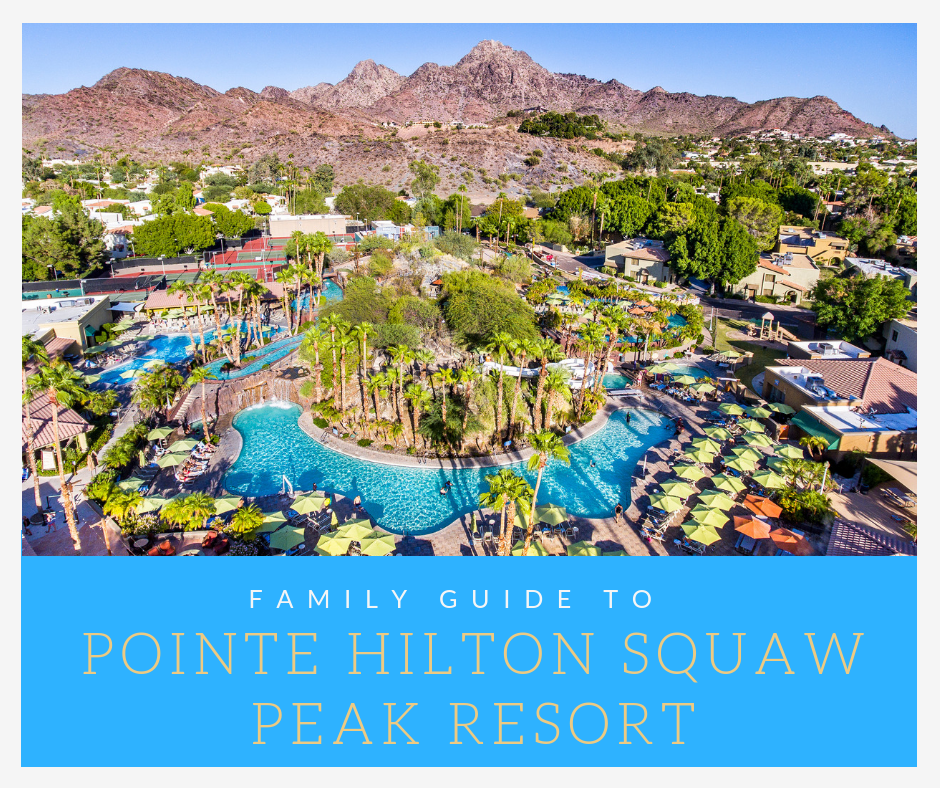 Perched at the base of the Phoenix north mountain reserve, in the middle of a suburban neighborhood, lies a lovely family friendly resort with picturesque landscaping and spacious accommodations. Our family recently visited for the first time over a major holiday (July 4th) and we were so incredibly pleased with every aspect of our stay. I was a little nervous that the crowds would be boisterous since school was out, but we were pleasantly impressed with the ample pool and dining areas. We are a slightly larger family than the typical party of four so we often times either have to get two rooms or find a suite. This time we were traveling with friends who are a family of 8 and they suggested we get a casita. We were originally confirmed for a 1 bedroom Agave suite, but after inquiring about a casita we knew we wanted to upgrade. My husband is a Hilton rewards member so they easily upgraded us for a small fee of $50 per day which was nothing compared to the amount of space we got.
Watch A Video Of Pointe Hilton Squaw Peak
Casitas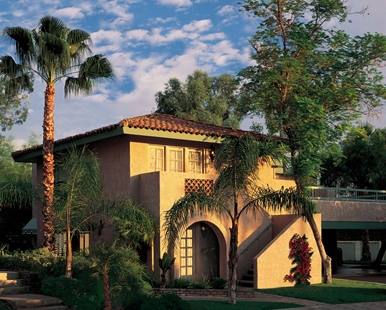 Casitas are Spanish-Mediterranean style bi-level apartment-like homes available in two-story, one- and two-bedroom units. One bedroom casitas are 1,080 square feet and two bedrooms are 1,340 square feet; both have a flat-screen TV upstairs and downstairs for everyone's enjoyment. Each Casita also features a living room, one full and one half bath, a dining table and a private car port. There is a sink, microwave, refrigerator, coffee maker, wet bar but no oven. However, you can easily bring sandwich stuff and come back to the room for lunch and save a ton of money.
A Look Inside A Casita
Suites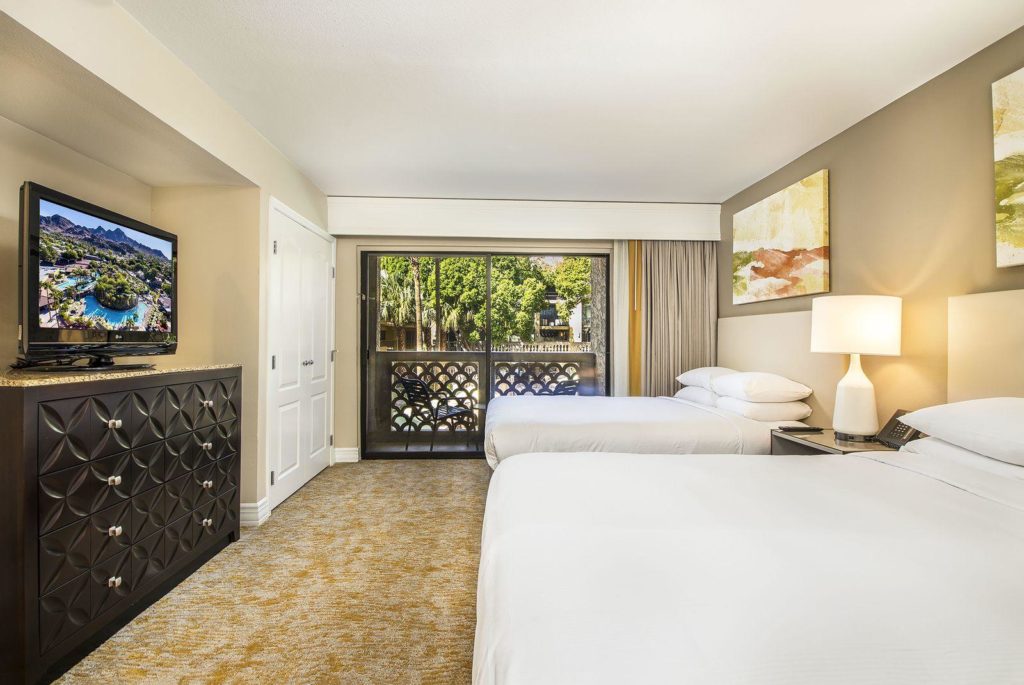 If you are not staying in a casita you can stay in a suite. All suites were designed in warm, southwest tones and include the newly redesigned Agave Suites at North Pointe. They featuring a separate living room, flat-screen TVs and other thoughtful amenities that reflect the comfortable, approachable vibe of Phoenix.
Pools
Most of the reason we chose to stay at The Pointe Hilton Squaw Peak Resort was because of their impressive lazy river and water slide, also known as River Ranch Water Park. This oasis was a refreshing way to spend our day in one of the many pools. There were kid's slide, water features, poolside cabanas and of course the lazy river. We also enjoyed Slim Picken's for a refreshing cocktail and lite bite.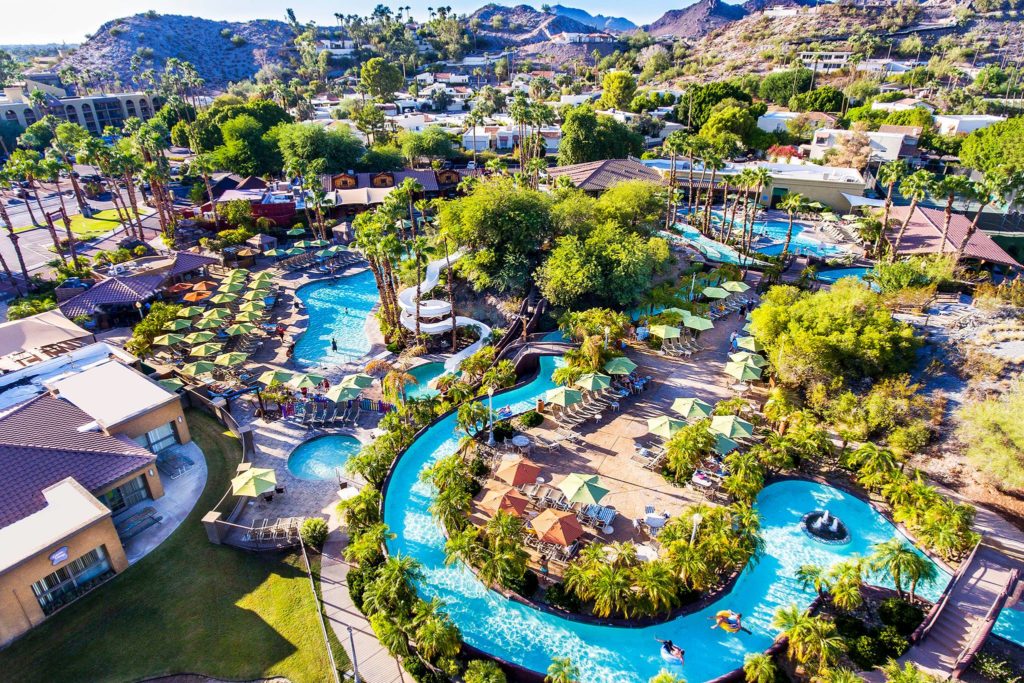 The waterfall pool was simply beautiful  and the kids loved hanging out there and swimming behind the falls and under them. Plus if you stand under one you get a lovely massage.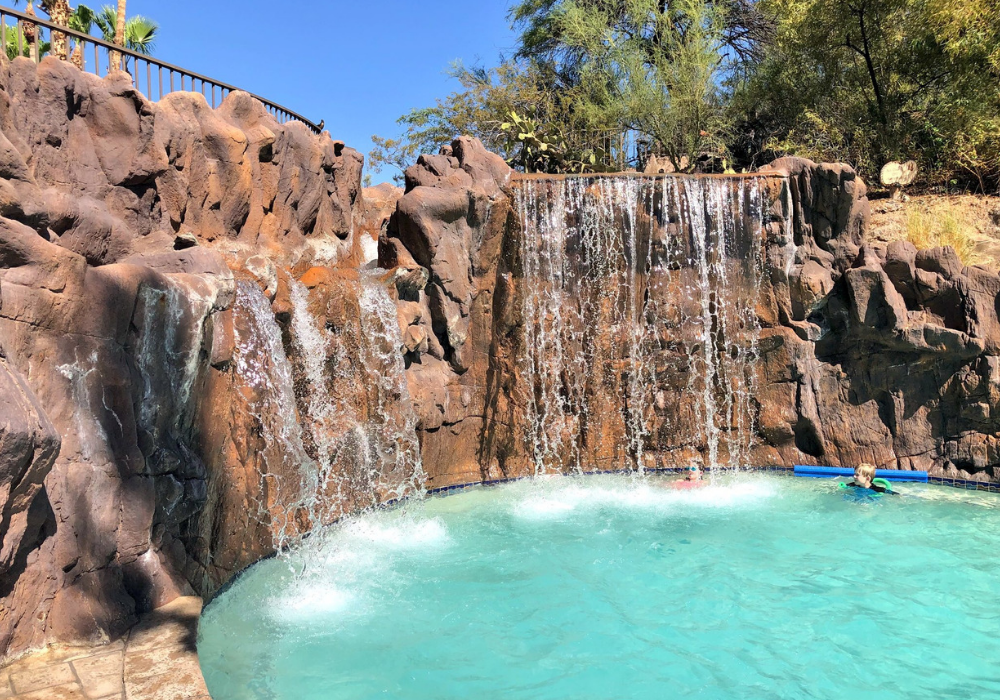 There is also a volley ball pool where you can pick up a quick game with friends or join a game and make new friends!
The Lazy river was peaceful and relaxing, although it did not flow as fast as I'd like. Still, the rafts were free and plentiful and it was a great way to spend the day.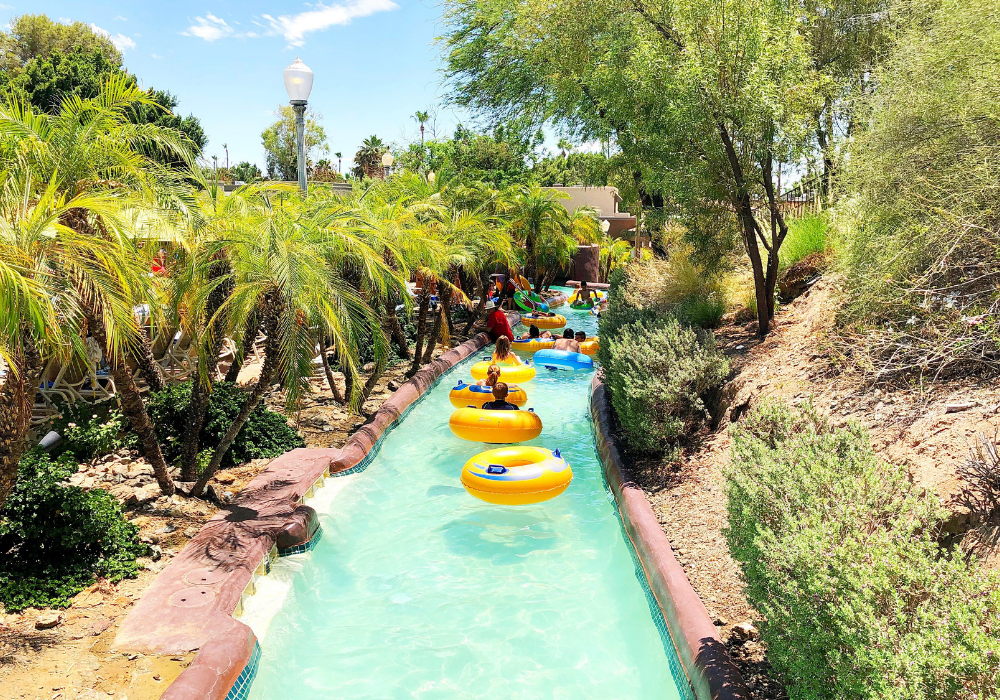 Child Care
The award-winning Coyote Camp™ program at Pointe Hilton Squaw Peak Resort is designed for children ages 4 – 12 and offers a variety of educational activities. Children receive a Coyote Camp™ t-shirt on their first full day, so they'll remember this special experience! If you've got little ones with lots of energy then a visit to the Coyote Camp is a must! Kid-friendly activities available weekdays & weekends at Coyote Camp. With 25 years of experience, our staff offers exciting activities for kids ages 4-12 with full-day, half-day and evening programs. Coyote Camp™ is available for the children in half-day sessions, full day sessions and evening sessions. Our rates change seasonally, so please contact us at 602-906-3806 to verify before making your reservations.
Dining At Pointe Hilton Squaw Peak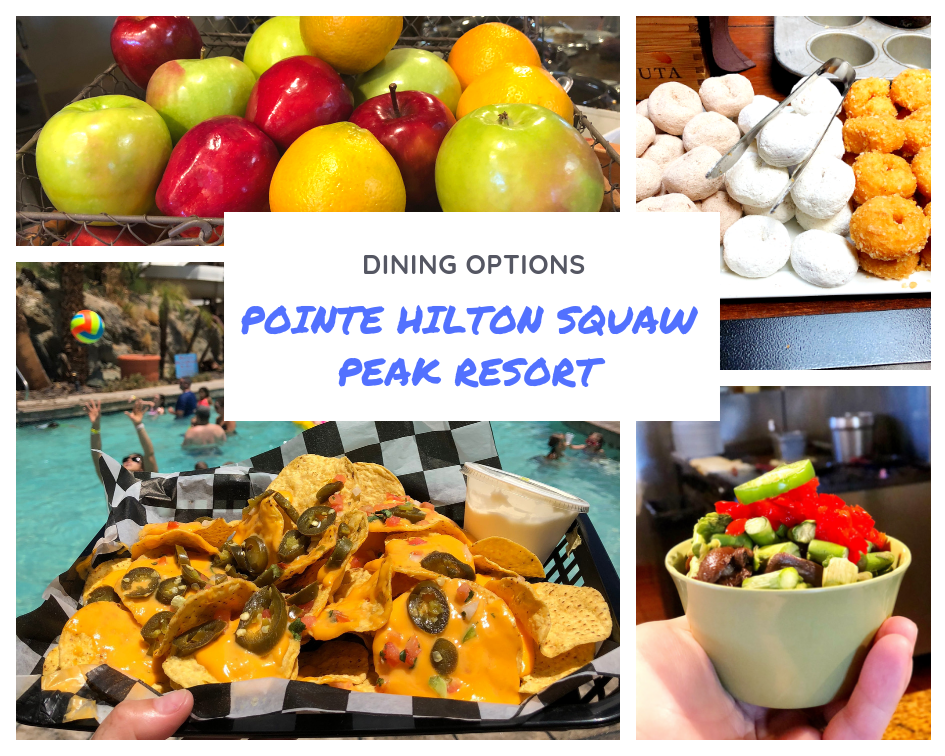 There are three dining choices at Pointe Hilton Squaw Peak. The first one is Rico's American Grill. We loved Rico's because of the daily breakfast buffet. They Serve breakfast, lunch and dinner in a nice air-conditioned full-service restaurant. Rico's American Grill boasts expansive indoor and outdoor seating and a menu that celebrates fresh, locally-sourced regional cuisine. Rico's American Grill is located across from the Convention Center. We ate breakfast here every single morning and loved the breakfast buffet because the kids could pick exactly what they liked.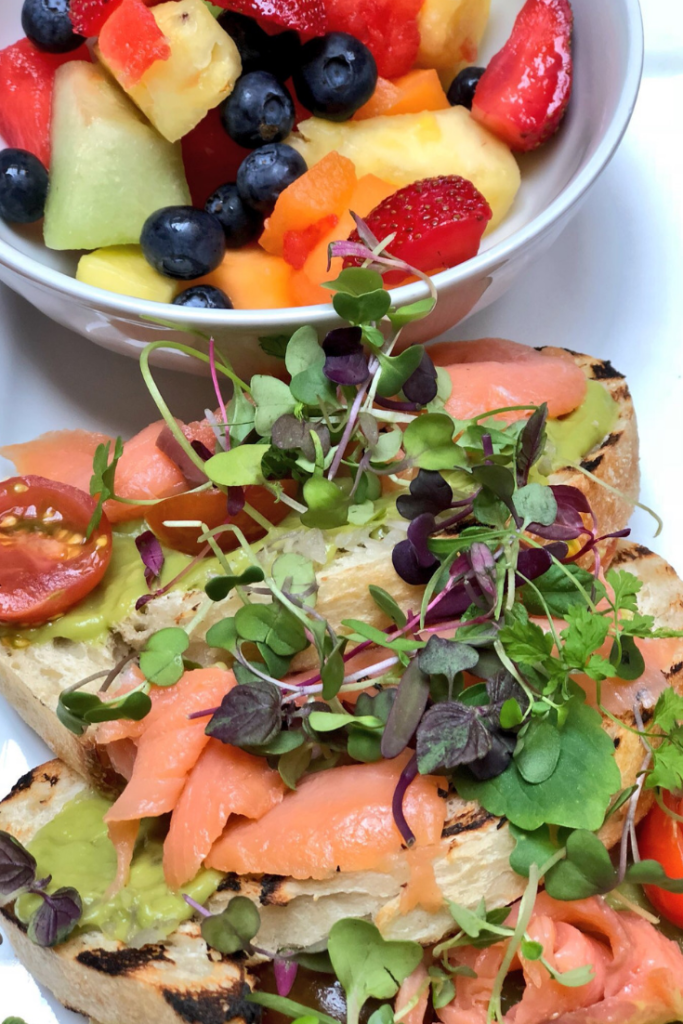 The Second Restaurant is called Hole-In-The-Wall. Here you can Indulge in your favorite barbecue & comfort foods in a unique western setting. Featuring an open-air patio with breathtaking mountain and water views. it was kind of tucked away and it didn't look crowded when we went it but oh.my.gosh it smelled ah-mazing in there.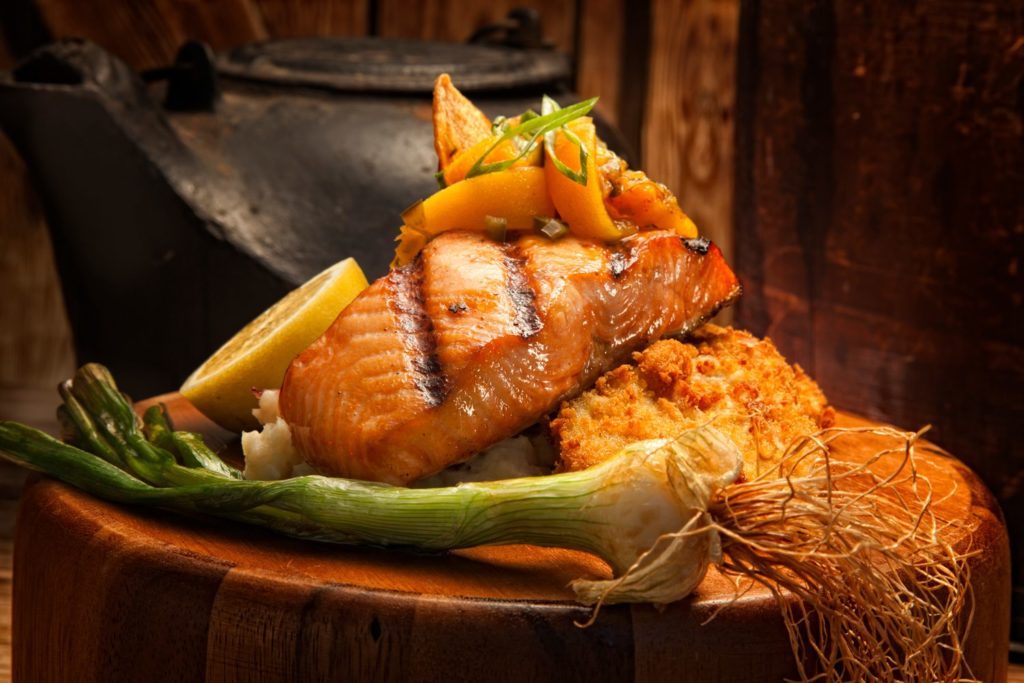 The Last restaurant is Slim Picken's Café. This is where you can enjoy refreshing beverages and light menu items including salads, sandwiches and burgers poolside which is located inside the River Ranch Waterpark. I personally loved this place because I didn't have to dress up and I could eat and drink in my lounge chair. Win/Win.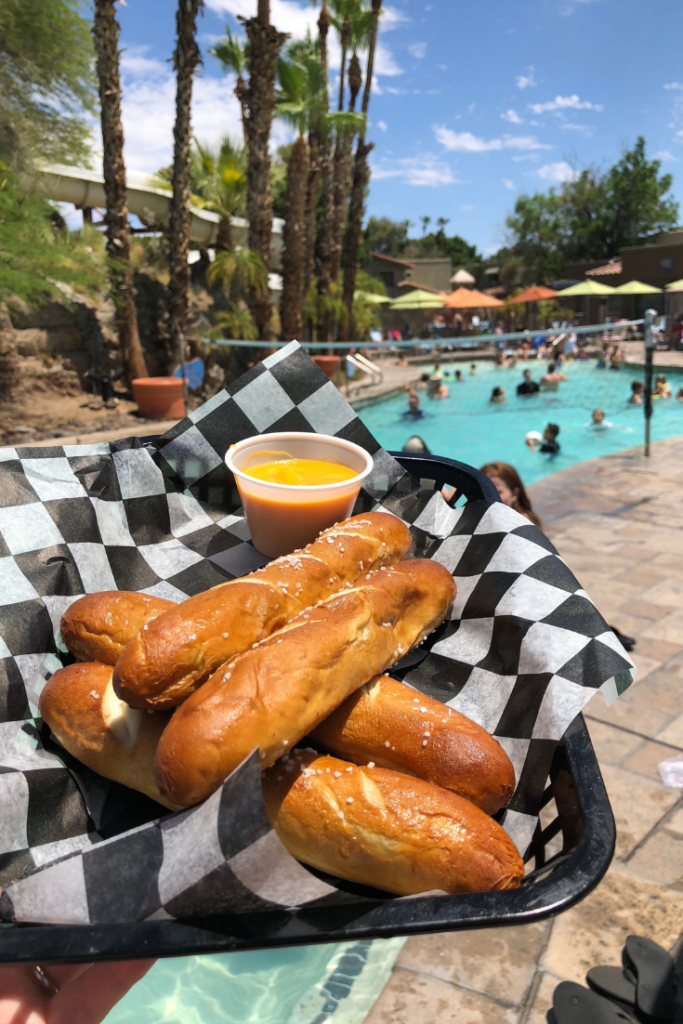 Yummy soft pretzels with a warm cheese sauce.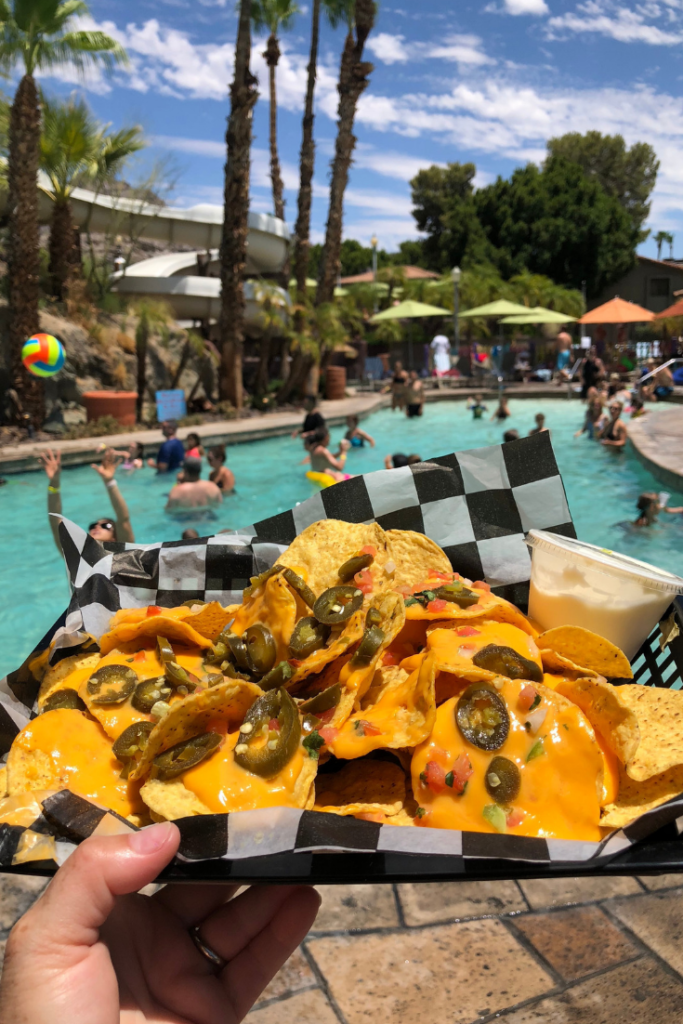 Jalepeno Nachos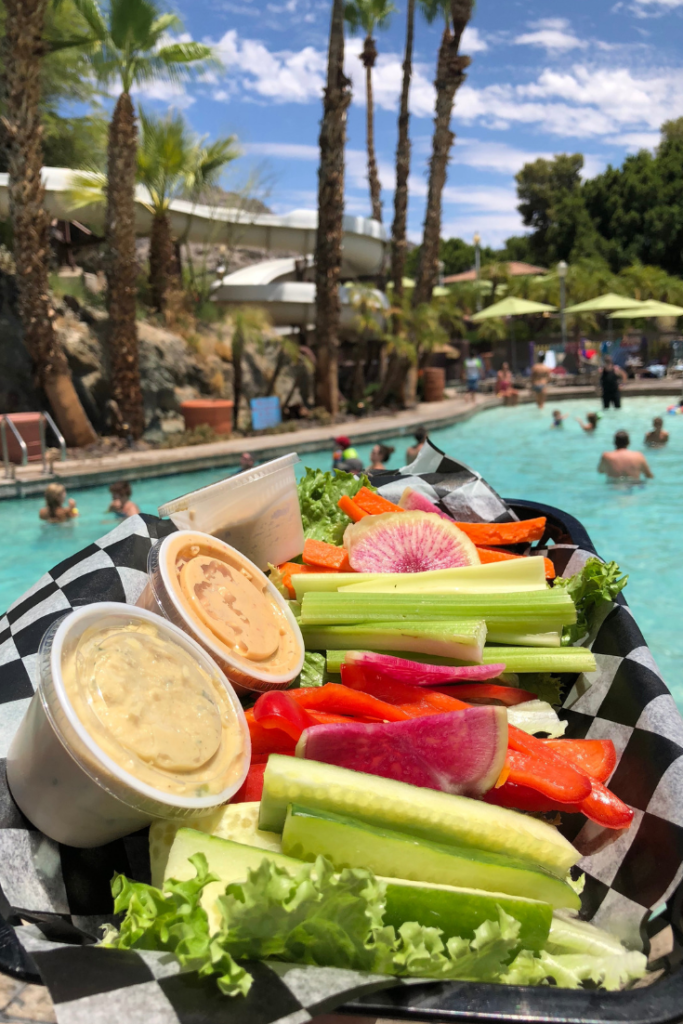 Veggie Platter with Ranch Dressing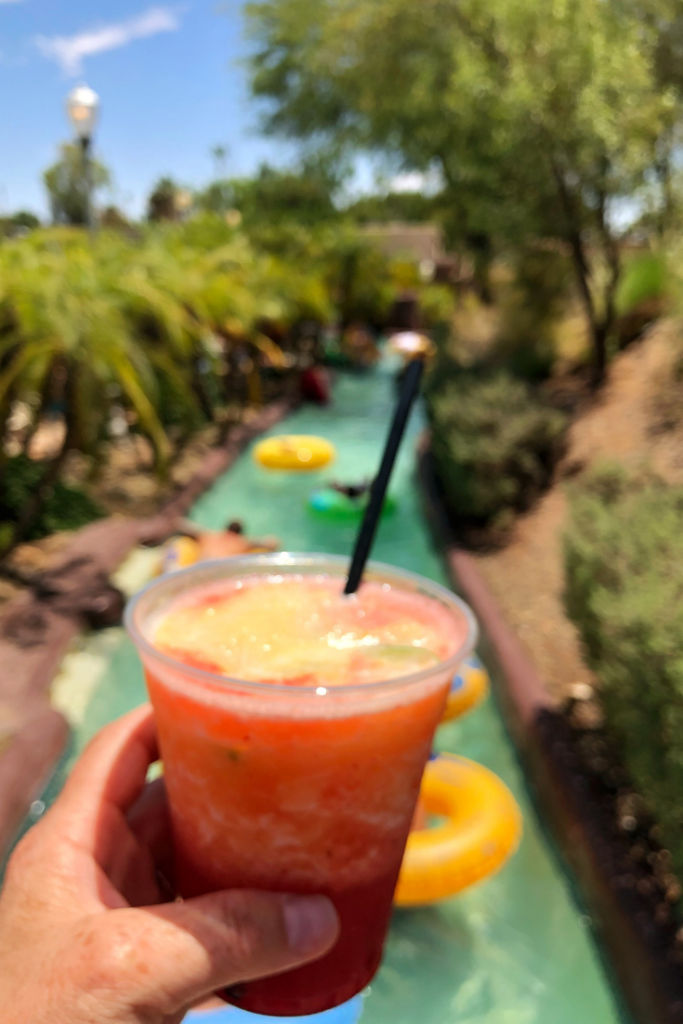 Don't forget the Frozen Margaritas. Nothing better than floating along the Lazy River with one. Off Property Restaurants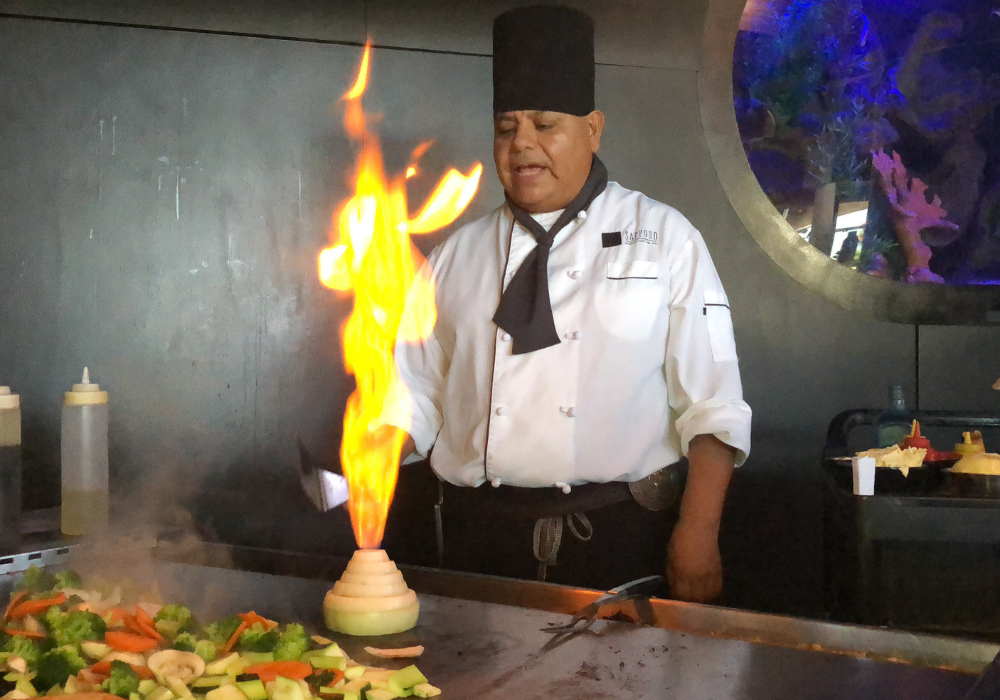 Aunt Chiladas – Located literally next door to the property. They have amazing mexican food and tasty margaritas. They even have flour tortilla chips. Culinary Dropout – The Culinary Dropout menu is filled with classic meals done right. With crowd favorites like house made pretzels and famous fried chicken drizzled with honey, you'll want to taste everything. Thirsty? Wash it all down with an ice-cold beer or a killer craft cocktail. And don't forget to stick around for free yard games and local live music, just because. Culinary Dropout is for anyone who loves damn good food and drinks. Sapporo– This teppanyaki restaurant is the PERFECT place to celebrate a birthday. The chefs are friendly and the food is fantastic!
Family Activities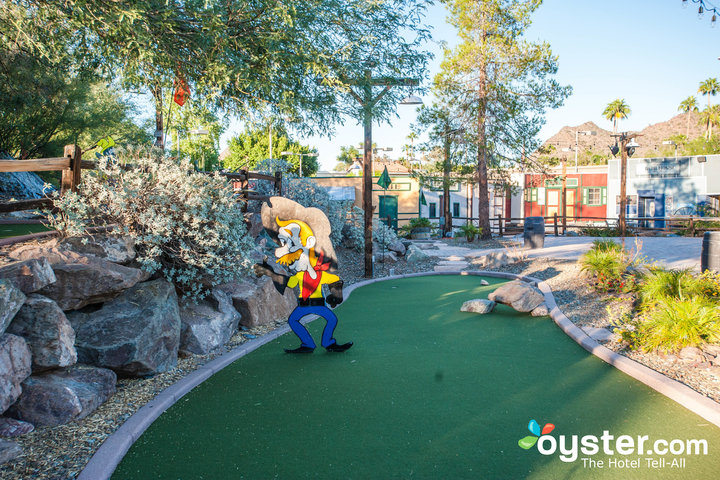 Miniature Golf and Tennis When you are finished laying by the pool but don't want to leave the property, mini golf and tennis courts offer additional things for the kids to do at Pointe Hilton Squaw Peak. The mini golf course could definitely use an overhaul but it kept them occupied and they seemed to enjoy it. Also, your whole family plays tennis so we loved the tennis courts near the pool.They have lessons and camps as well.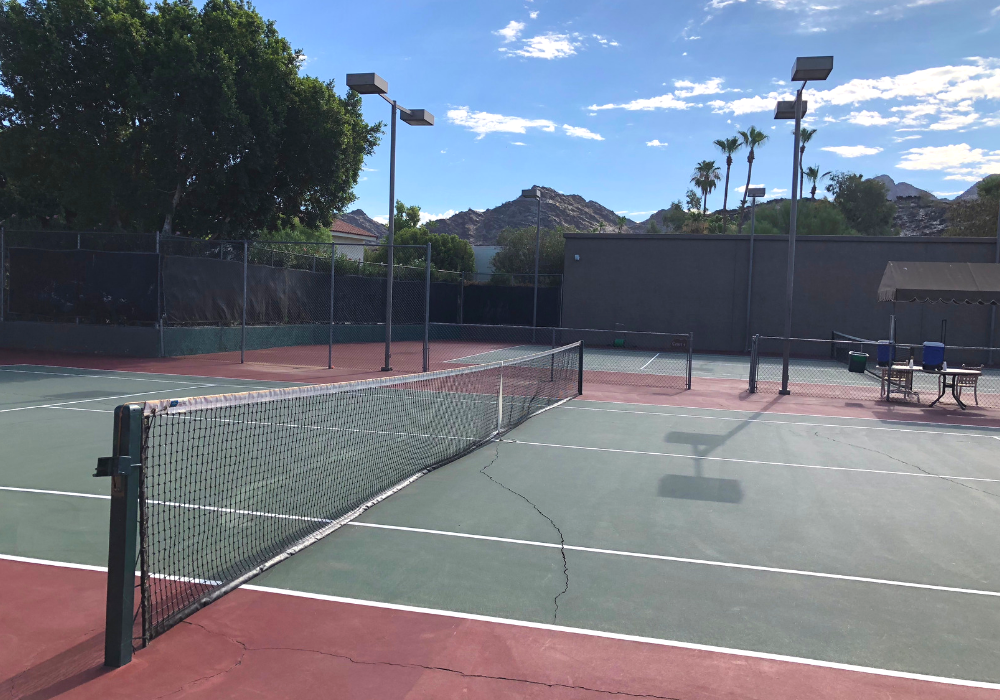 Tocasierra Spa, Salon & Fitness Centre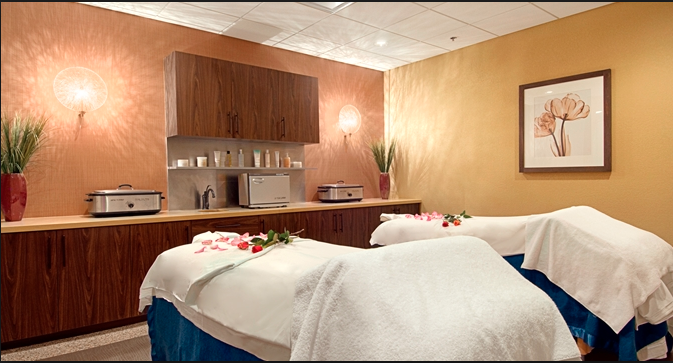 Who doesn't love to be pampered on vacation?   Relax, unwind and rejuvenate at Tocasierra Spa, Salon & Fitness Centre. Their full-service spa boasts treatment rooms, hair & nail pamper stations and a dedicated pool for spa use only. The spa is located adjacent to the South Pointe building. View spa 
menu
. Got teens or tweens? Spa Tocasierra has just the  service for them!  They can get a massage & scrub or a deep clean facial.
Massage & Scrub | 50 Minutes $110
The best of both worlds: a 30-minute massage followed by our signature sugar butter body scrub.
Teen Deep Clean Facial | 50 Minutes $110
A rejuvenating facial that controls breakout conditions, restores health to the skin and teaches teens the basics of good skin care.
Blogger Tip: If you live in Orange county it is a fairly easy drive. It's flat with not a lot of scenery but easy to do in about 5 hours. Leave early and beat the heat. 
Get Social
For more information please visit Pointe Hilton Squaw Peak on Facebook , Twitter and Instagram.