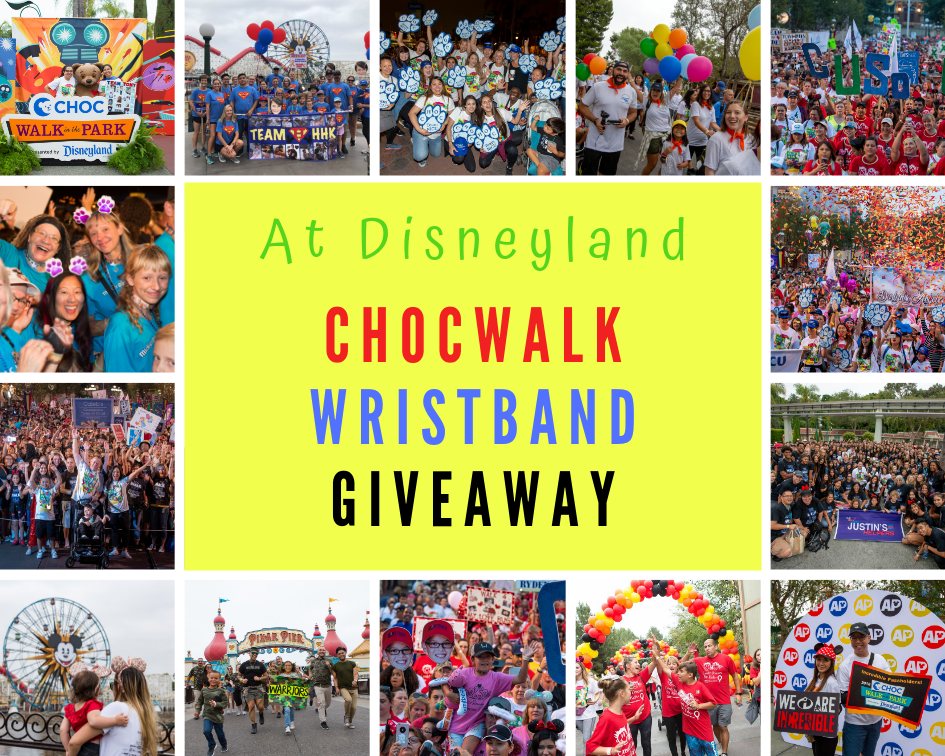 CHOC Walk
This will be my 5th time walking The CHOC Walk at Disneyland. It's an experience I look forward to every single year.  While my own family has not had our own personal experience at CHOC we have many many friends who have and we love supporting such an incredible hospital and foundation. The Walk allows participants to support an extraordinary organization, gives families a way to thank the doctors and nurses who care for their children, and provides an opportunity for patients to share their stories.
There is still time to register for the CHOC walk that takes place on August 11th. You just need to fundraise $95 and you will be set. With so many tools and integration this is a pretty easy thing to do. Mobile apps, fundraising tips, tools a workshop and so much more make it easy to reach your goal in no time!
Why We Walk
Watch this touching video on why so many walkers join CHOC Walk.
How to Fundraise
Here is a great toolkit that can help you through the fundraising process.
2019 CHOC Walk Fundraiser Tool Kit

Do you walk? I would love to hear all of the reasons you walk the choc walk. I love seeing all of the happy kids and parents and supporters that rally around them. It's inspiring, heart warming and makes you feel warm and tingly all over. Plus you get to see all of your favorite Disney characters. The cheerleaders also make the walk special as well. So what are you waiting for? Join us on the walk!
Learn All About Ambassador Ella Boyle
Enter To Win 2 CHOC Walk Wrist Bands
One winner will receive two (2)  CHOC Walk wristbands The two wristbands will allow you to attend the CHOC Walk as walkers without fundraising. Winner will, however, have to sign up to walk. Your $85 early bird registration minimum will be waived and you will pick up your wristbands during CHOC Walk check-in on Friday, August 9th and Saturday, August 10th at the CHOC Walk offices in Orange.