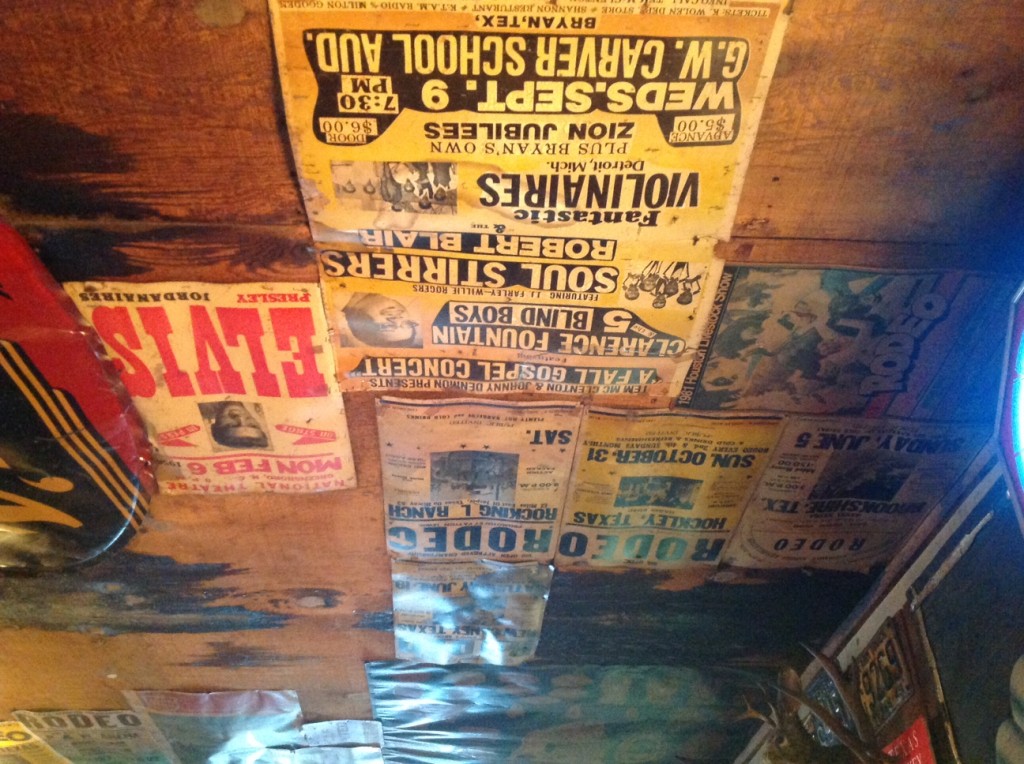 Last month was my first time visiting Houston and getting good BBQ was at the top of my list. It was recommended that we try a place called Goode Company BBQ so after a long day at the museums we headed over there hungry and thirsty.
Even before we parked our car you could smell the aroma of BBQ floating in the air. I was literally salivating. We walked up and saw that the line was out the door. I think that is a good sign, but also tough when you are starving. We waited and the line moved quickly. You go down the line (cafeteria style) and tell them what you want so it is a pretty efficient system.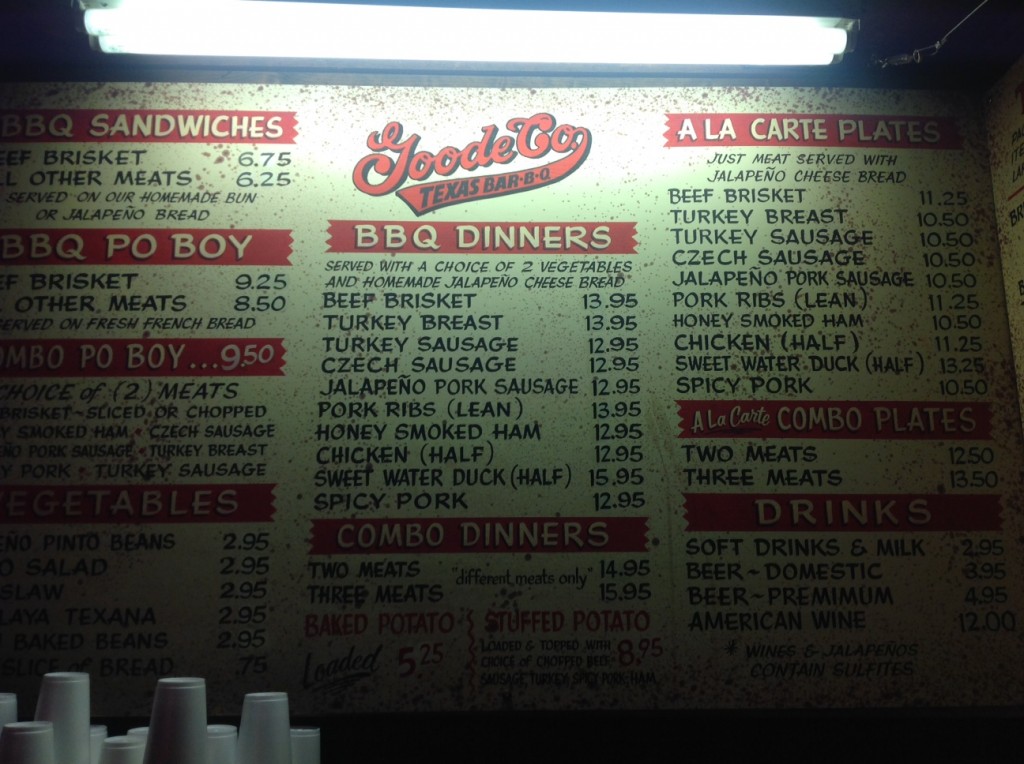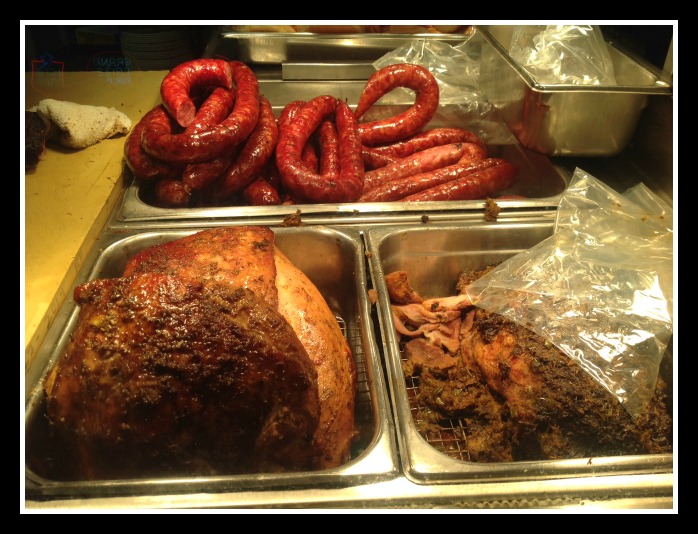 Goode Company BBQ  Interior
The interior is really neat. Walls are bedecked with black and white photos of cowboys, there is a collection of soft leather saddles, you see cheeky hand-painted signs, a giant propeller and lots of animal heads on the wall. There are also lots of beer bottles for decoration and picnic style tables and benches. The menu board was really big and easy to read as well.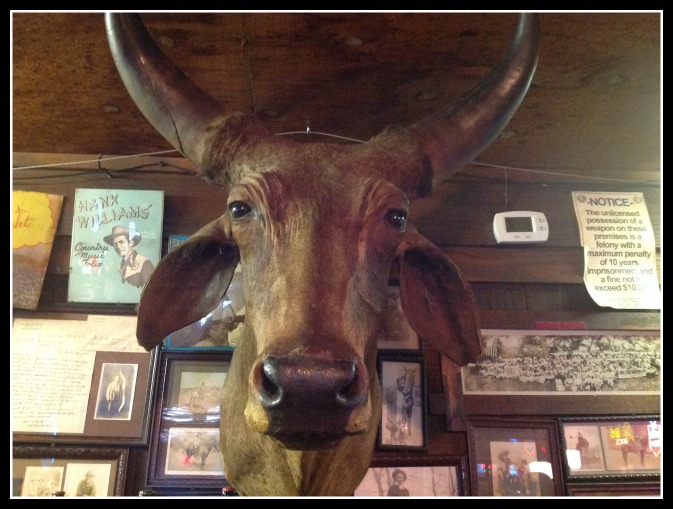 Goode Company BBQ Food
I chose the combo platter with brisket, chicken, and ribs. Each order comes with a slice of jalapeño bread that is a huge slice of Texas style toast. For my sides I chose the baked beans and the jambalaya Texana. The consistency of the beans had me a little worried but I tried them anyway and discovered they have baked apples in them. Hence why they are so chunky. It was unique and there were also little random bits of BBQ in them too. Delicious! I also love that they serve their soda in a styrofoam cup. I love an ice-cold diet coke in a styrofoam cup.  Of course I really wanted potatoes too so i chose a loaded baked potato and it was amazing. Melted cheese, bacon, butter, sour cream and chives. I should have put my brisket in there too!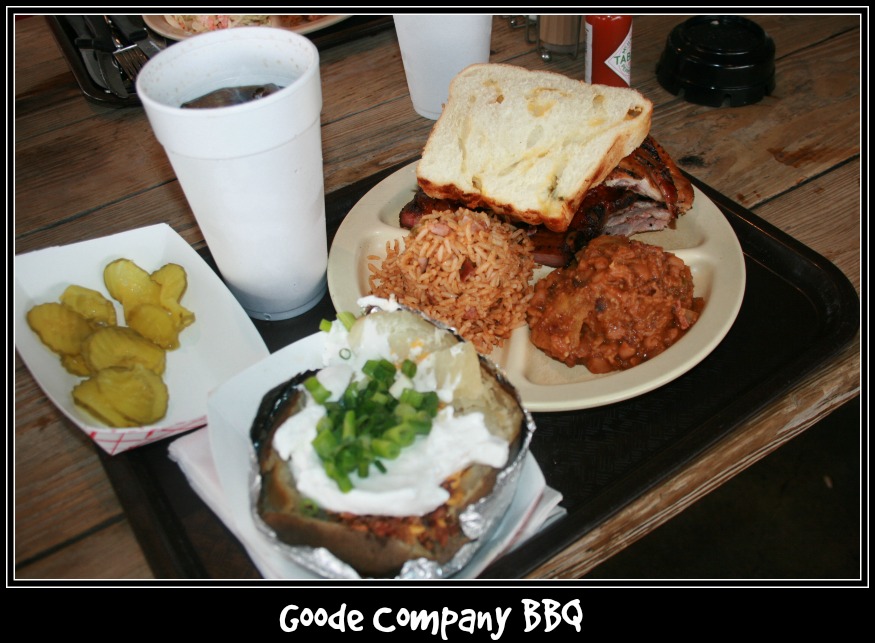 My husband ordered the pork ribs with beans and jambalaya Texana. The jambalaya is more seasoned long grain Mexican rice tossed with chopped sausage and pieces of bacon. The spice blend has some pepper and sugar in it. It's salty, meaty, a little sweet, and really good..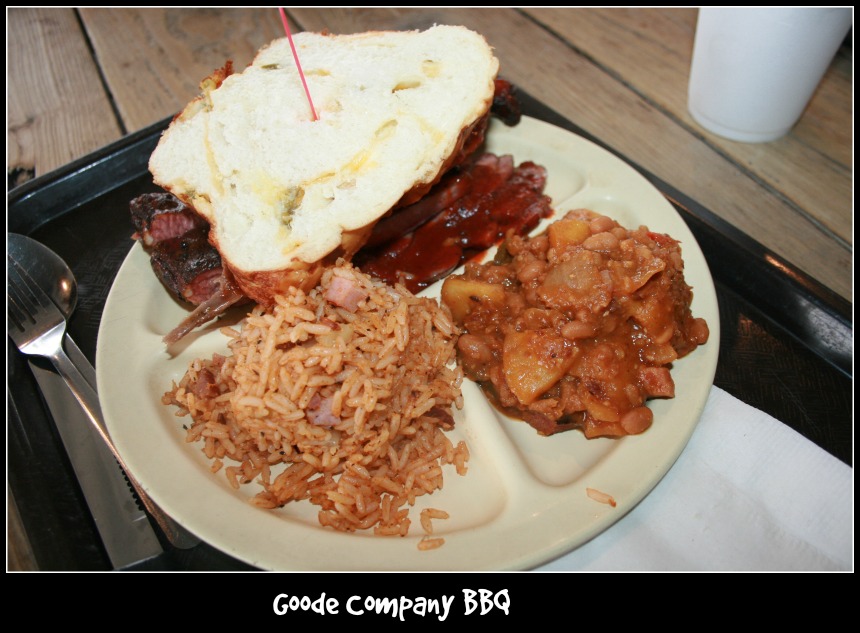 My youngest son ordered a beef brisket sandwich. It was smoky, moist and delicious. Ask for extra BBQ sauce on the side.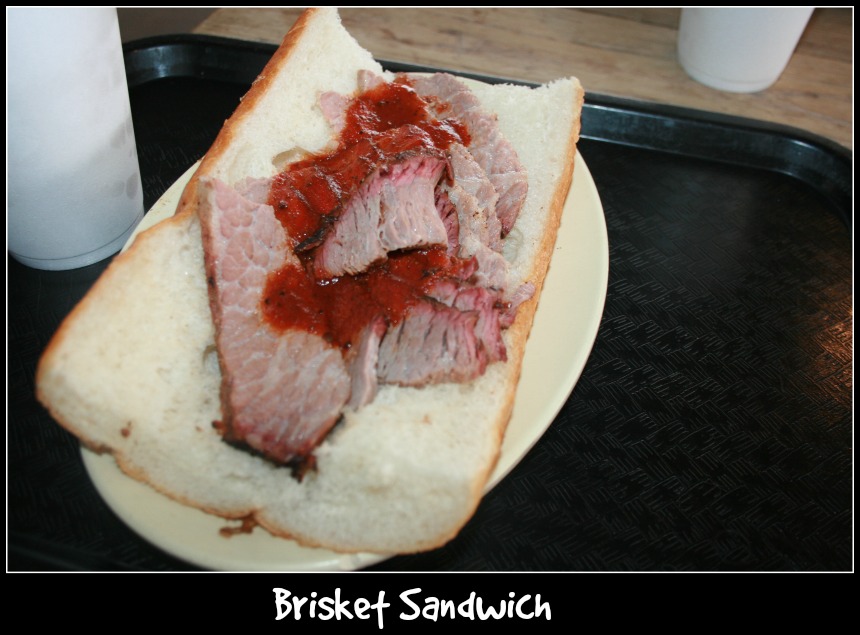 My oldest son ordered ham and duck. He is a very adventurous eater and really enjoyed the duck. Their coleslaw is also very flavorful. It was light and crunchy just the way coleslaw should be.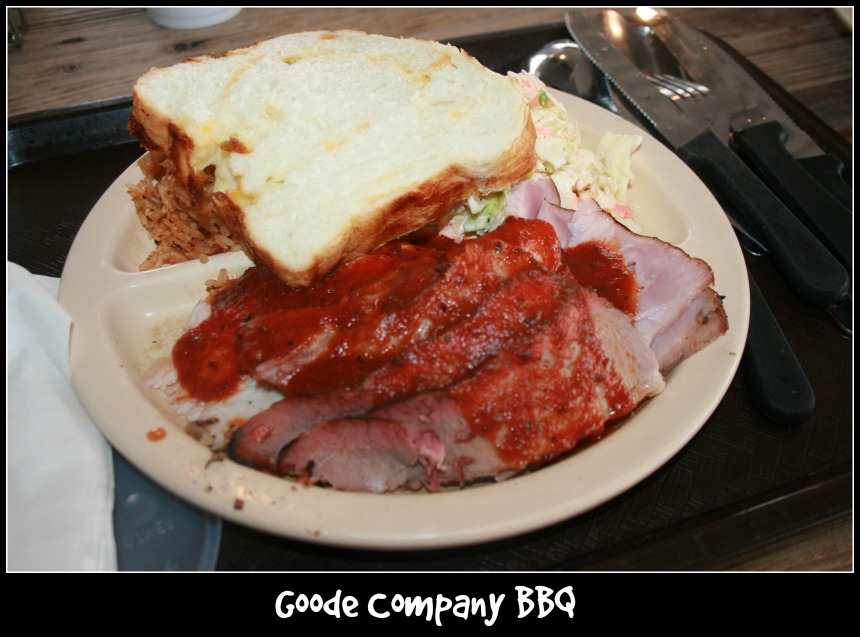 Lastly we ordered  the three meat combo: spicy pork, beef brisket, and jalapeño sausage. All the meats were very good, very smokey and very filling.

Goode Company BBQ Dessert
At last it was time for dessert. We had chocolate cream pie and pecan pie. Both were tasty but the pecan pie was so delicious. The filling, the crumb topping, the crust, it was all so good and they give you a pretty generous portion size too.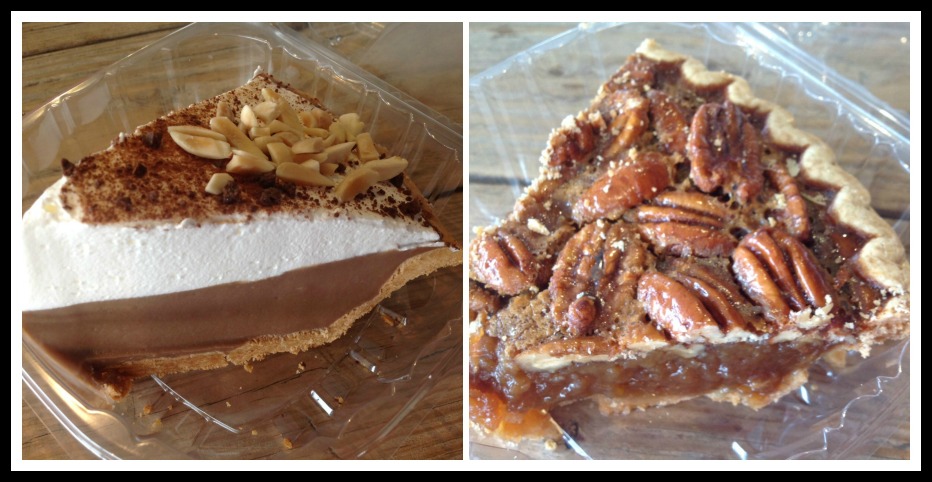 To see the full menu at Good Company BBQ click here. Good Company also own 6 other restaurants including a Taqueria and some seafood restaurants.  You can find out about them here.
Thanks to AJ and Goode Company for this wonderful lunch.