I was invited to a complimentary tasting. All opinions are my own.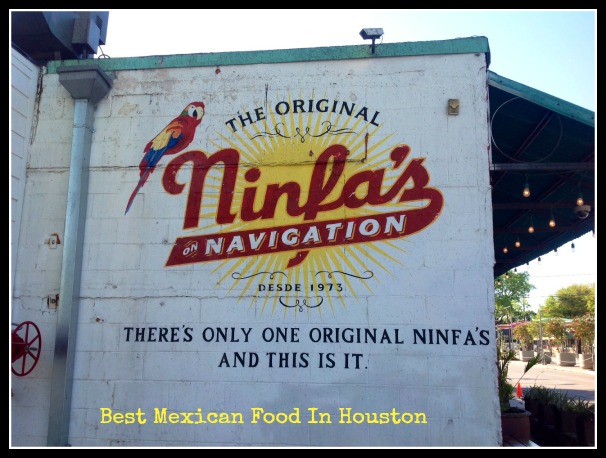 Have you ever had a meal that was so incredibly good you didn't want it to end? You even find yourself eating really slow towards the end because you are trying to savor every last bit of flavor in that bite. That is how I felt when I dined at The Original Ninfas On Navigation last month. It was no doubt, the best Tex Mex/Mexican food I have ever eaten. And I eat a lot of Mexican food living in Southern California.
Ninfa's is based in Houston Texas and was started by Ninfa Rodríguez Laurenzo, a Mexican-American woman, in a tortilla factory. Ninfa Laurenzo became a full-time restaurateur and the tortilla factory closed.  Ninfas has been in business since 1973 and Executive Chef Alex Padilla oversees the kitchen
When we first arrived we couldn't help but noticed how quaint the furniture was. There is a really cute bench outside to sit on while you are waiting and it is great for photos. My husband and 3 kids had a lot of fun posing on this adorable piece of furniture.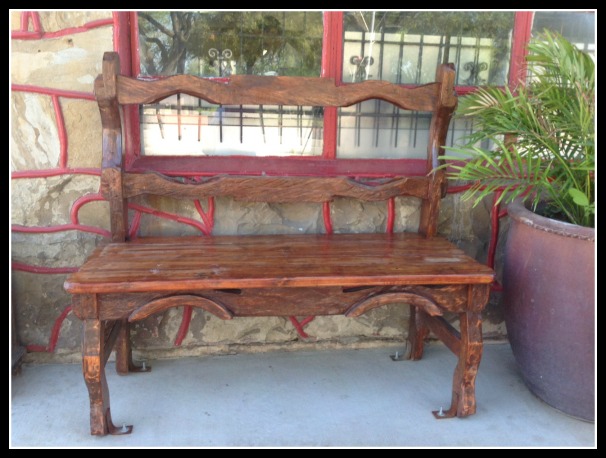 There are also painting of Ninfa throughout the restaurant. It really makes the restaurant feel authentic and almost like mama Ninfa was there dining with you.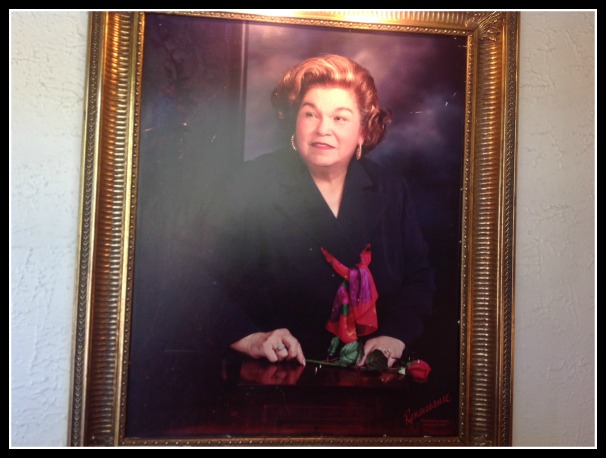 We started off with a couple of appetizers. One of them was ceviche, and it was so good it nearly made my eyes roll into the back of my head. We had ceviche the night before at another restaurant and weren't thoroughly impressed so we wanted a chance to try it again. This time we were blown away. There were huge chunks of shrimp and red snapper in it mixed with jalepenos, tomatoes and avocado. My husband is still talking about this dish 3 weeks later.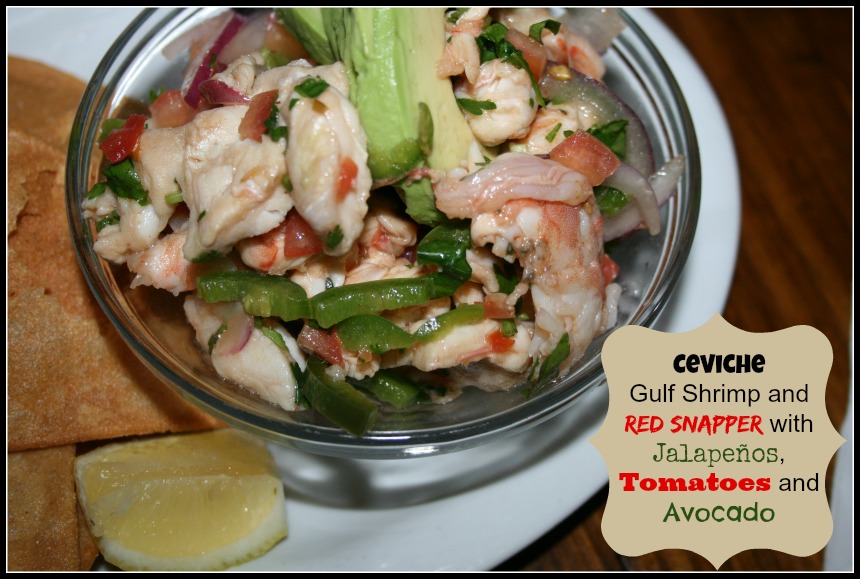 We also sampled the Guacamole. Look how chunky and perfectly balanced it is. There are separate sections for onions, chopped jalapenos, and tomatoes which makes it easy to season it to your liking.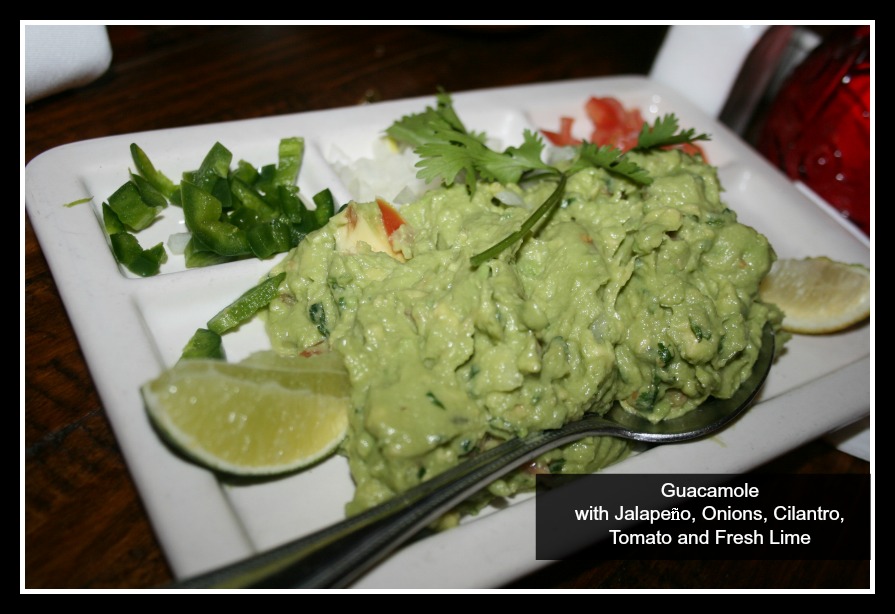 Let's not forget about the cocktails now OK? Mexican food always tastes better with a margarita so I ordered the Navigation Margarita. With a salt rim and a nice punch to it, this margarita gets two thumbs up. While a little steep at $10 a glass, let's just say you definitely get your money's worth.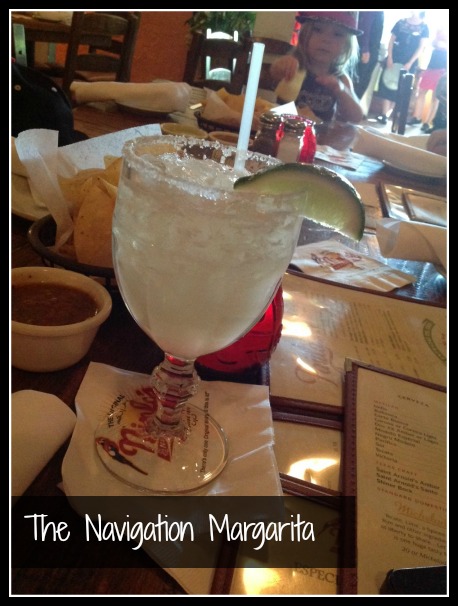 Finally it was time for our main entrees. I ordered carne asada with a side of shrimp and it came with refried beans and a saffron rice. Your food is served to you on a sizzling skillet which helps keep your food nice and hot. I was really impressed by that. I ordered my steak medium and it was cooked to perfection. The flavors of the meat, beans and rice all mixed together were amazing.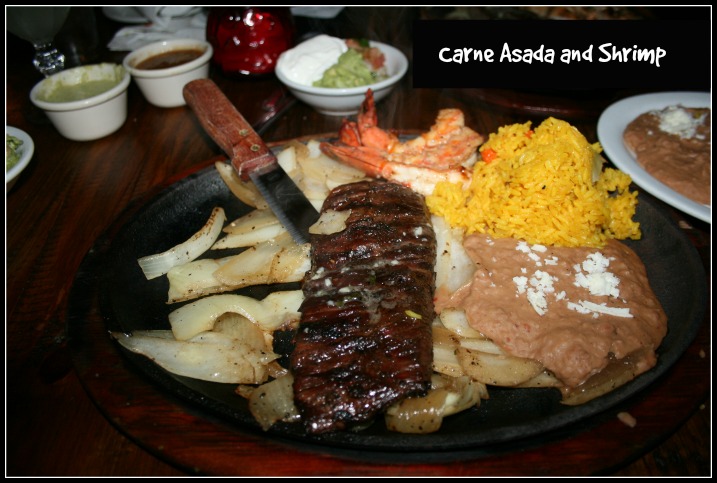 My husband and my son shared a dish called The Parilla Mixta.  It had Beef, Chicken, Fajitas, Carnitas, Shrimp, Ribs and Chile Relleño. Wow. They also brought out a small quail for us to try. My husband also enjoys bubbly water and it just so happened they had these really tall bottles of mineral water that were really good. Not a lot of restaurants offer that so he was super happy.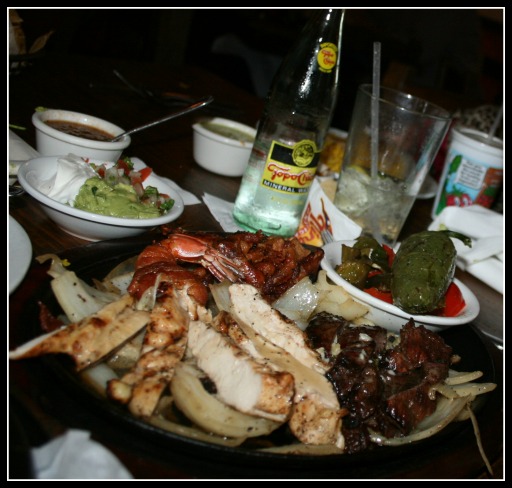 The quail was delicious. And the vegetable medley was a nice addition of flavors.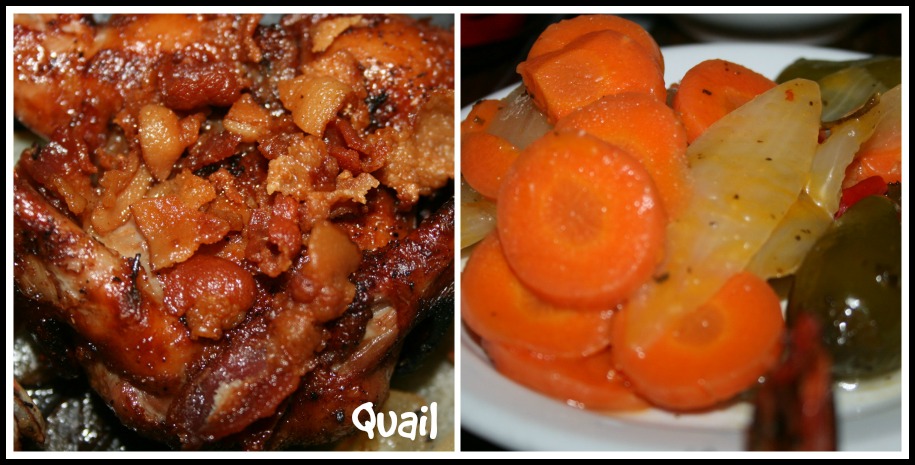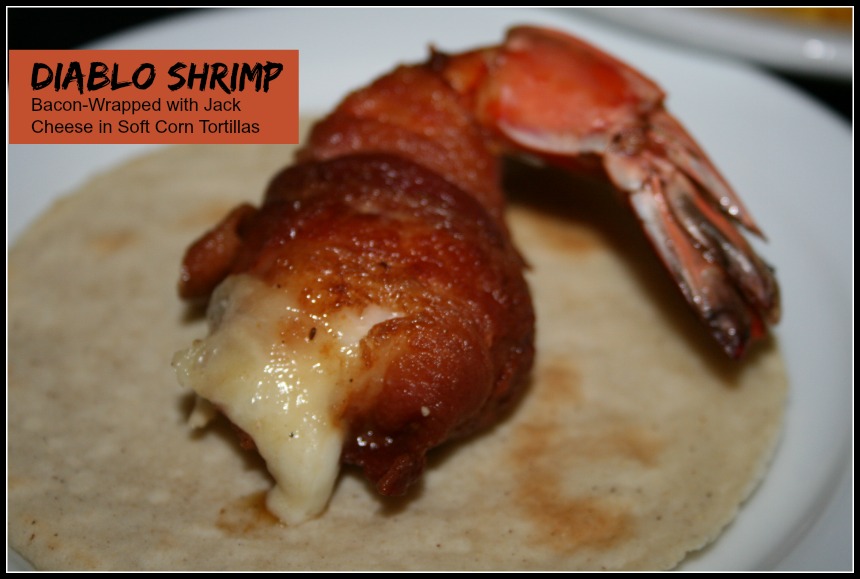 For my two youngest kids I ordered a chicken quesadilla with rice and beans. Mind you they are extremely picky eaters and this plate was demolished in 10 minutes. There was literally nothing left on the plate. If cleaning your plate is a form of flattery then Ninfa's should be very proud.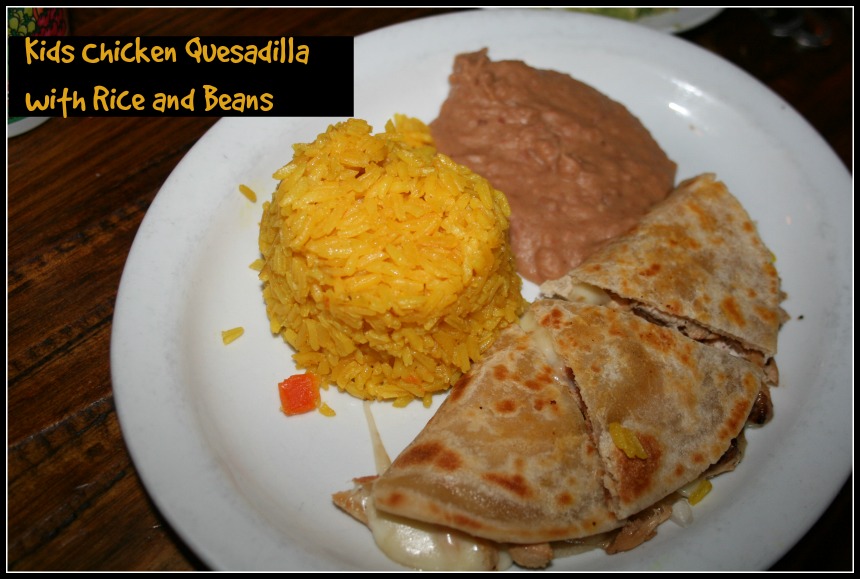 No good meal is finished without dessert so of course we had to order something. I tried the Mexican Chocolate Cake with vanilla gelato and my husband ordered the flan. Two really good desserts that left us stuffed and smiling. My husband also ordered an espresso and it came with these delicious mexican/marzepan cookies. If you would like to look at the entire menu you can find it here.

Before we left we had a little walk outside and checked out their latest expansion. There is a huge mural on one of the walls and outside there is a gorgeous outside patio with stone work, fountains, and plenty of seating for dining al fresco.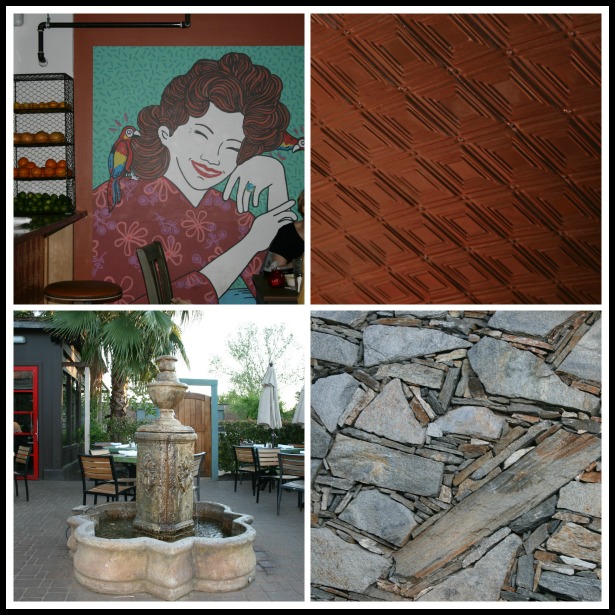 Tips about Ninfa's On Navigation
Ninfa's offers a free shuttle service to the following:
Astros Games- Starting two hours prior to game time, Ninfa's offers a continuous shuttle to and from Minute Maid Park along with free parking for all Astros games.
Rockets Games- Starting two hours prior to game time, Ninfa's offers a continuous shuttle to and from the Toyota Center along with free parking for all Rocket games.
Select Major Events- Ninfa's also offers free parking and the shuttle for "select" major events at Minute Maid Park and Toyota Center.
For more information visit Ninfa's on Faceboook and on Twitter.