If you have ever wondered where the second happiest place on earth is, I can tell you it's definitely not far away. It's just down the street at Great Wolf Lodge. This rustic Northwoods resort is packed with thrill rides, water slides, games and splashin' fun for the little ones and adults alike.  With every amenity you can think of right at your fingertips, you never even have to leave the hotel during your stay!
Things To Know Before You Go
Great Wolf Lodge has some amazing discounts and partnerships. Take the Early Saver for example. If you book at least 60 days in advance and save up to 50%! (Stay Dates: 09/16/2017 – 04/25/2018). There is also the howling heros program where military (active and retired), fire, emergency medical service personnel, police and correctional officers save 30%.  Magic Nights are also very popular because they have partnered with Disneyand® and you can save  hundereds of dollars and receive Disneyland® Resort tickets.
Room Suites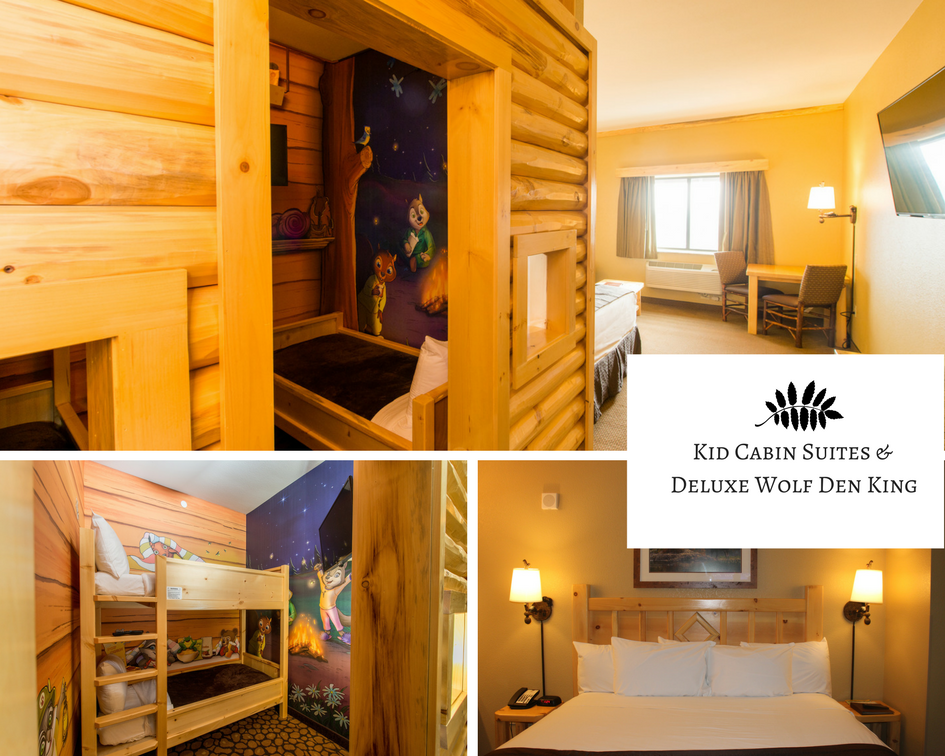 There are three different kinds of suites at Great Wolf Lodge. Standard, Themed and Premium. Due to overwhelming interest from larger families, you can now reserve a Deluxe Wolf Den King Suite, a new themed suite that sleeps up to eight people. The Deluxe Wolf Den King Suite includes a built-in wolf's den with bunk beds for the kids, and special animations that activate with MagiQuest wands and the plush Great Wolf Kids from Clubhouse Crew, a king-size bed in a private room, and a queen-size bed and sofa sleeper in the main suite area.
 Entertainment Beyond the Waterpark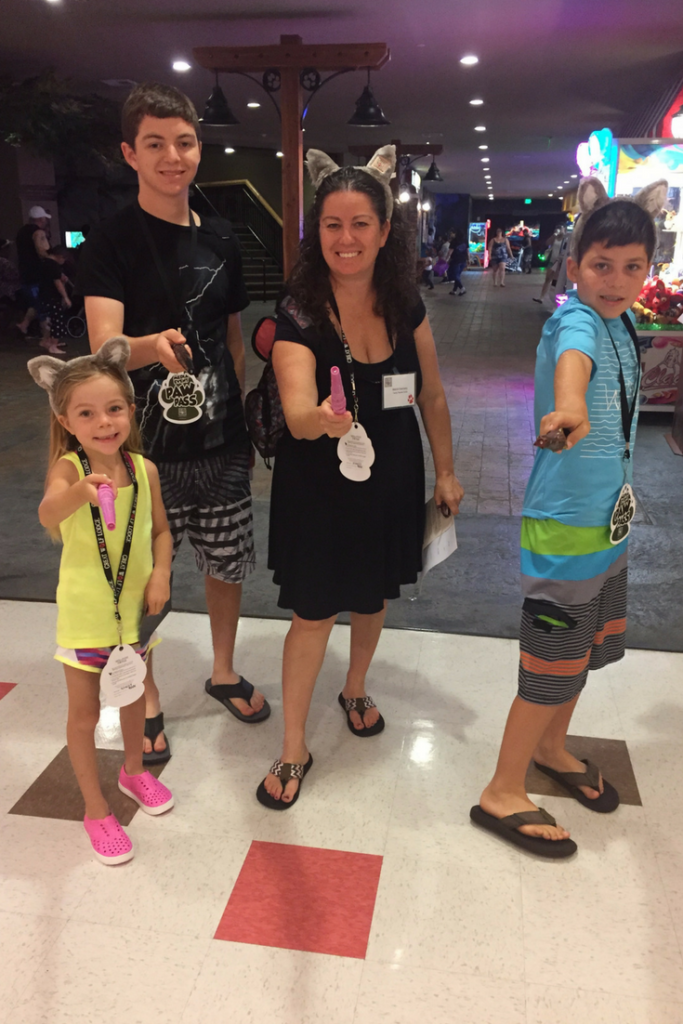 MagiQuest
Although the waterpark is the main attraction, Great Wolf Lodge also features lots of non water activities to keep your little wolf pups busy. On the first floor (known as main street) they have the very popular MagiQuest, an interactive role-playing game, with an all-new knighting ceremony.  This special event is for the fearless Magis who defeat the evil dragon, Charlock. As an added bonus, a large electronic dragon just arrived at Great Wolf Lodge Southern California, coming to life in front of unsuspecting guests throughout the day. Taking the adventure to the next level, the new MagiQuest app provides a great tool for parents as they guide their kids through the adventure as a family. 
How much is MagiQuest?– The game itself is $14.99 and each quest takes 15-30 minutes to complete. Players can play as many quests as they like during their stay.  and the wands and toppers range anywhere from $17 -$24 each.
Northern Lights Arcade
This arcade is filled with every game you can imagine. They have air hockey and basketball, motorcycle and car racing. They even have a virtual reality ride that feels like you are on a roller coaster. In order to play, you purchase points and those points go on a paw points card and you swipe it for each game.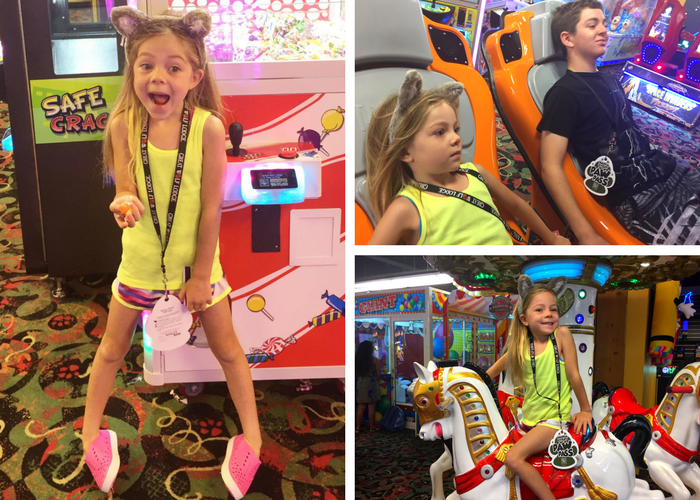 Blogger Tip: There is one game in the arcade called fish bowl frenzy that has an option to win 600 tickets. Play it! It's very easy to do and Both my son and his friend won!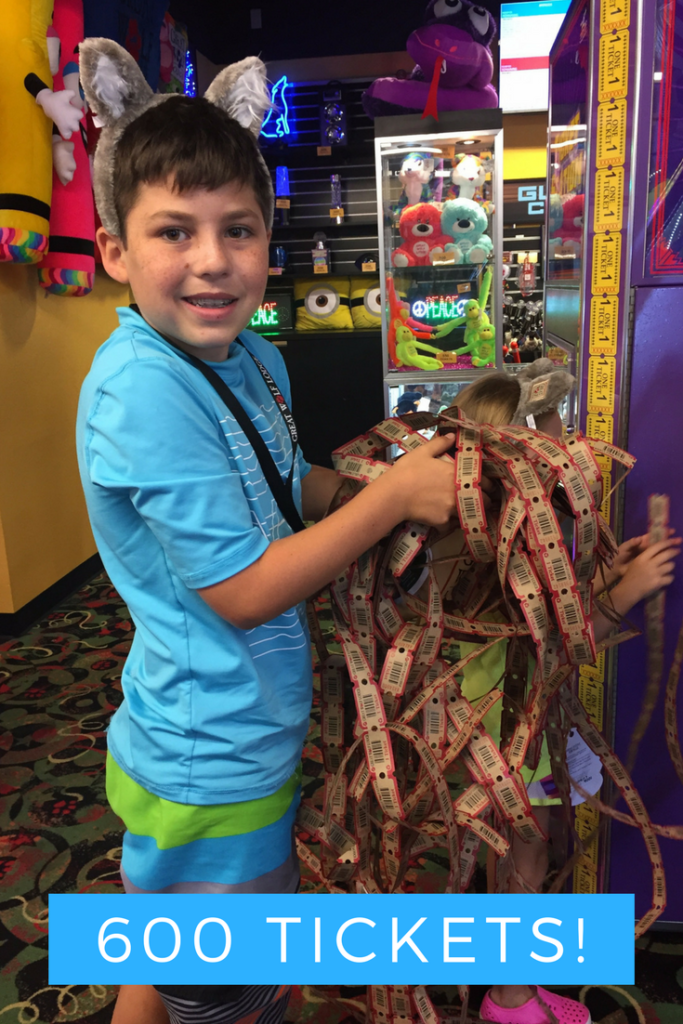 Ten Paw Alley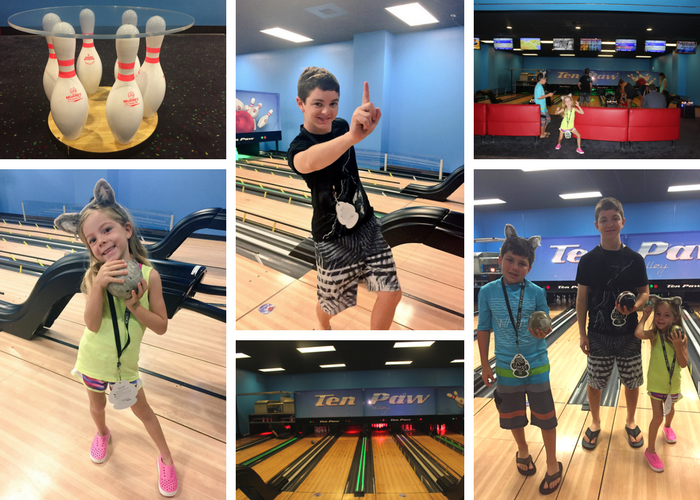 They have tiny (5lb) sized bowling balls and  the cutest little bowling lanes you have ever seen! Perfect for toddlers, teens and tall ones alike. You'll watch the sense of accomplishment transform simple skills into thrilling and fulfilling family fun. Price is $6.00 per person per game (10 frames in a game). Even my teen got into by bowling backwards and between his legs!
Howl At The Moon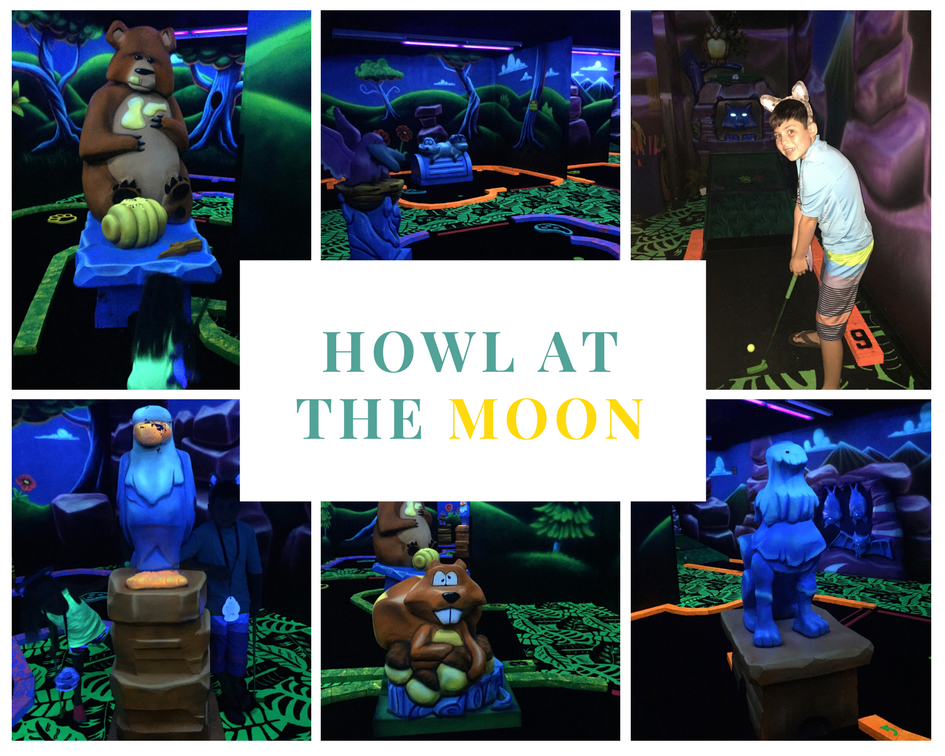 This is miniature golf with black lights! There are lots of bright neon colors, fun murals and cool statues. Just follow the glowing pathways under a moonlit sky. Each game is $7.00 per person per game. Sometimes you might have to wait as they pace the game so it doesn't back up.
Scoops Kid Spa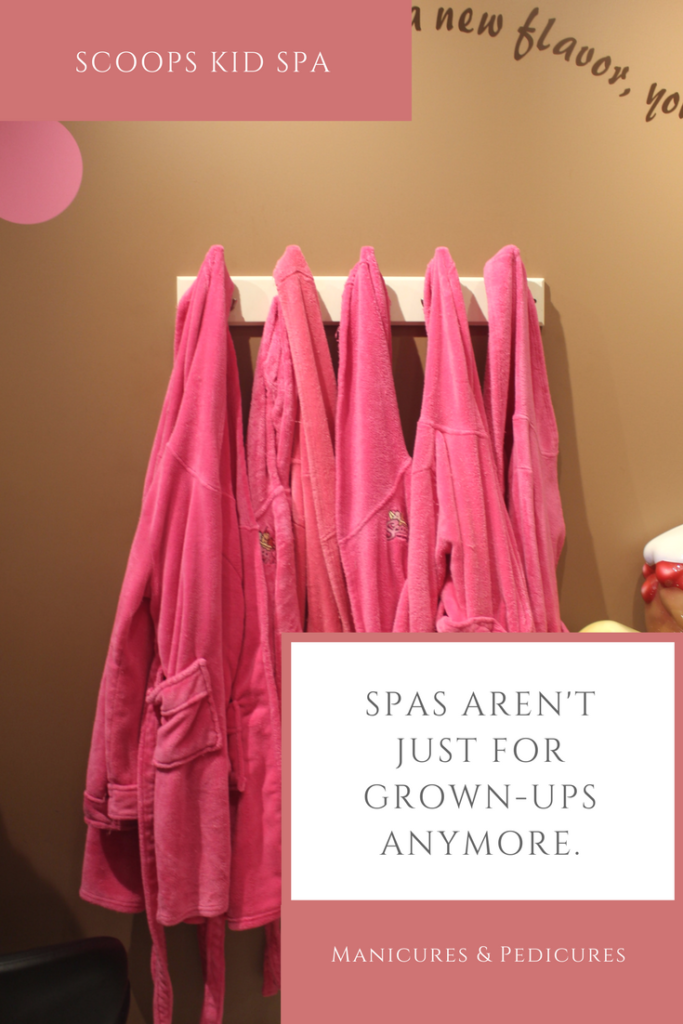 Dining At Great Wolf Lodge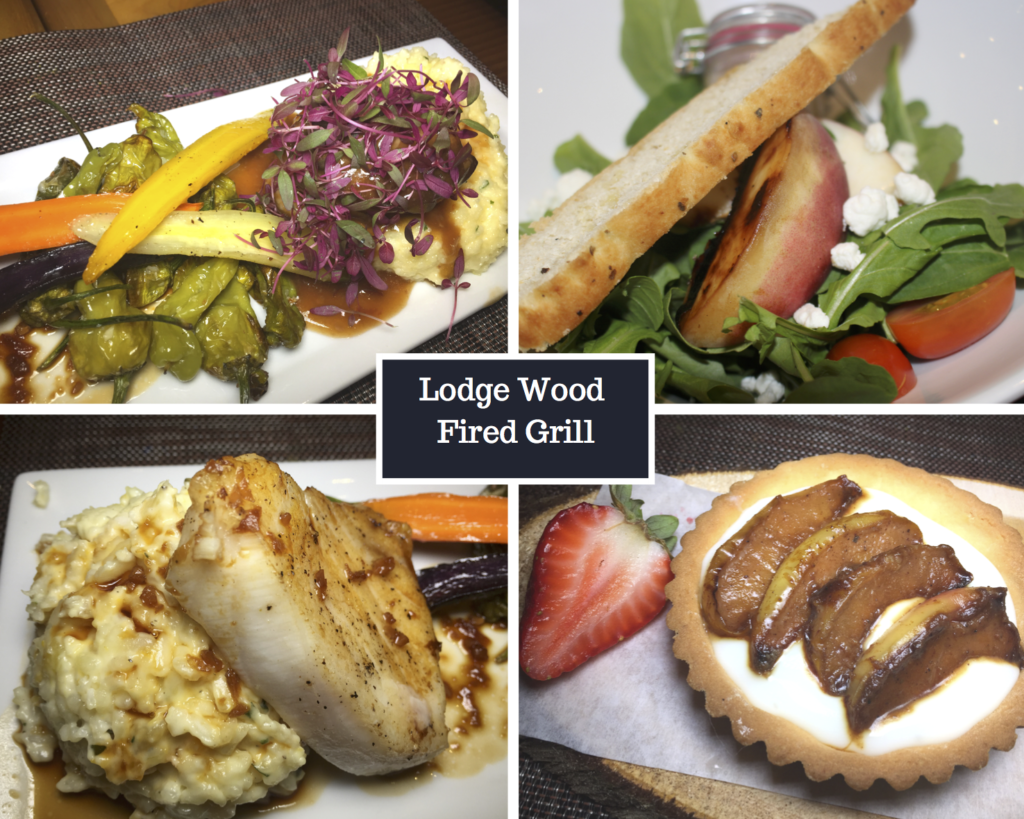 I want to scream from the rooftops how much I love the food at Great Wolf Lodge. Executive Chef Hany Ali is a master in the kitchen and all of his dishes are aesthetically pleasing and bursting with flavor. Great Wolf Lodge has a wonderful allergy program and the culinary teams are well versed in common food allergies and dietary restrictions. If you have an allergy or specific diet let the chef know in advance and they will do everything they can to accommodate.  The hotel does not serve peanut or tree nut products.
During our most recent visit my son who eats gluten free was able to dine at Lodge Wood Fired Grill on gluten-free chicken tenders as well as some amazing soup, salad and fish. We had Butternut Squash Soup, Arugula and peach salad, Chileans sea bass and risotto and 24 hour braised veal cheek. For dessert we had fresh apple tart with strawberry glazed ice cream.
Note: The Restaurant changes it's menu each season for freshness and a majority of the ingredients are all natural and organic.
Other Dining options At the Lodge include:
Hungry as a Wolf – Pizzas , Salads and Pasta Dishes.
Buckets Incredible Craveables – Inside Waterpark (Burgers, Hot Dogs, Fries, Salads, Dessert)
Grizzly Jack's Bar and Grill – Pollside restaurant serving lighter fare and handheld bites.
The Loose Moose Family Kitchen – Buffet
Bear Paw Sweets & Eats – Dessert
Dunkin Donuts – Breakfast and Snacks.
Later this year, the resort will add the Great Wolf Lodge Candy Company featuring a wide assortment of packaged candies and chocolates, along with a mix and match offering a collection of favorite sweets. Additionally, the family-favorite Lodge Wood Fired Grill, serving delectable fare from a renowned culinary team, will expand the bar area with additional seats to accommodate the growing popularity.
Water Park and Attractions
Now that you know all about main street and dining, visit PART 2 to learn all about incredible Water Park At Great Wolf Lodge. Click on the photo and it will take you there.