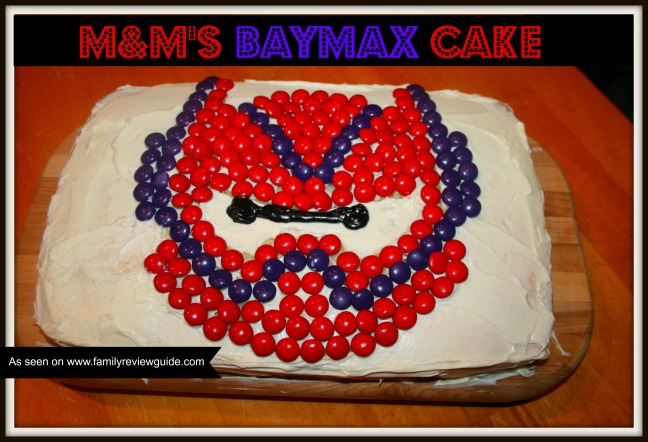 M&M's Baymax Cake
Last October I took my kids to see the movie "Big Hero 6" and as it turned out it is my favorite Disney movie to date. My son couldn't stop talking about Baymax and asked me constantly if he could have a Big Hero 6 Birthday party. There wasn't a ton of merchandise out at the time but after a few searches online and some creativity I cam up with some ideas for a party. But I was stumped on a cake. I always get our cakes at the grocery store but this time I wanted to try and make my own. I remembered that my friend Kara from The Joys of Boys recently made an awesome basketball cake out of M&M's and then it hit me like a ton of bricks – I could make a Baymax cake out of M&M's!!
I started by buying red and purple M&M's online from a store at Amazon. You can find them here and here. Then I purchased a box of white cake and white frosting.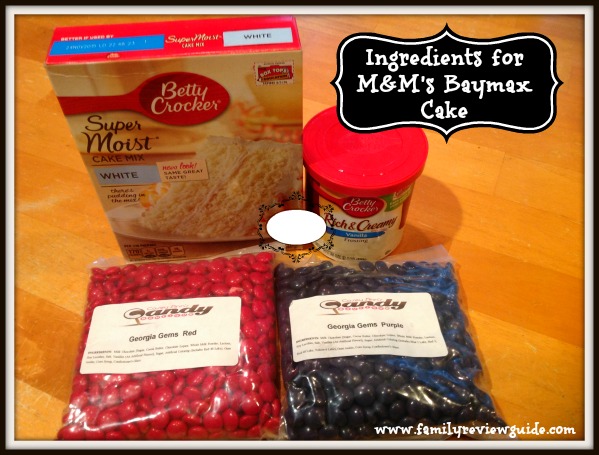 I printed out an image of Baymax as a guideline.  You can find it here. I originally found it on Koalipops but then I resized the image for a cake instead of a cookie.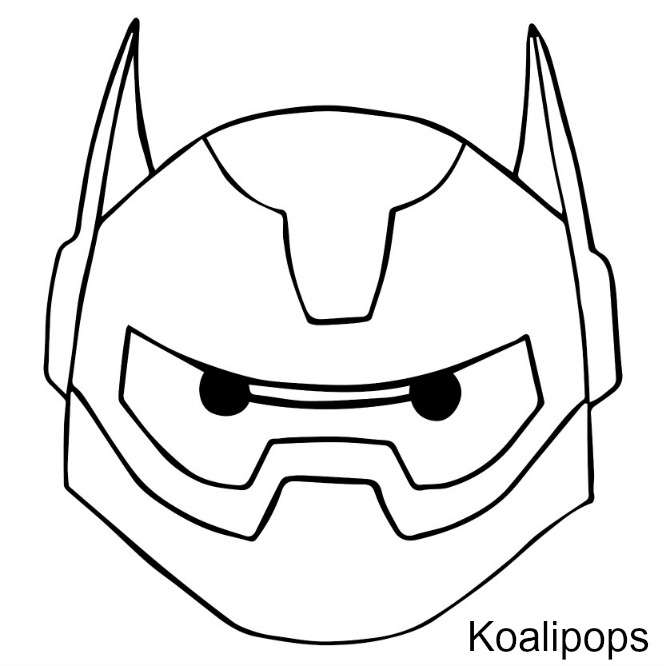 Next I cut the Baymax face into pieces. This will come in handy after you frost your cake.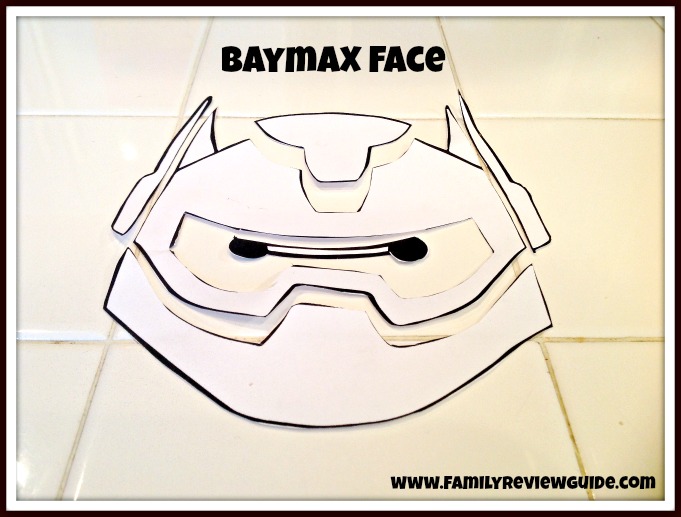 Then I baked my cake according the directions on the box.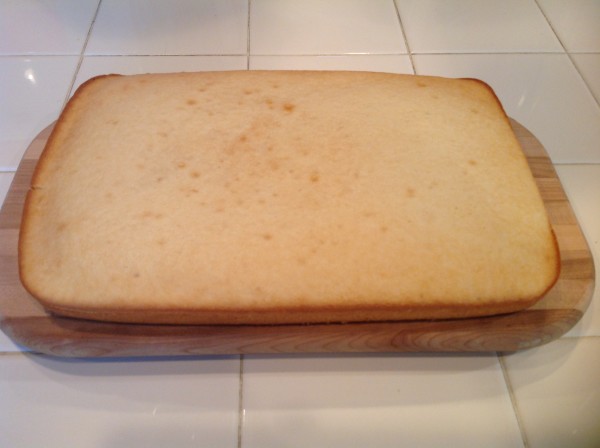 After the cake had cooled I frosted it. Once it was frosted I laid out all of the pieces I cut out of Baymax's face on top of the frosting.  In order to see where I was going to place the M&M's, I took a toothpick and outlined the patterns.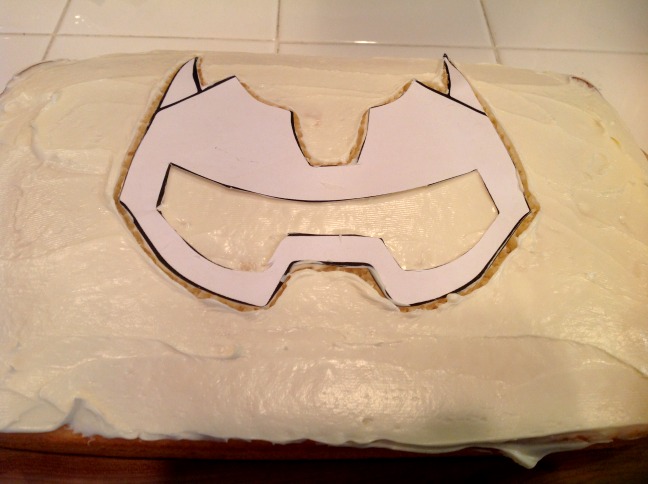 Once you have your pattern, start by outlining it with the M&M's.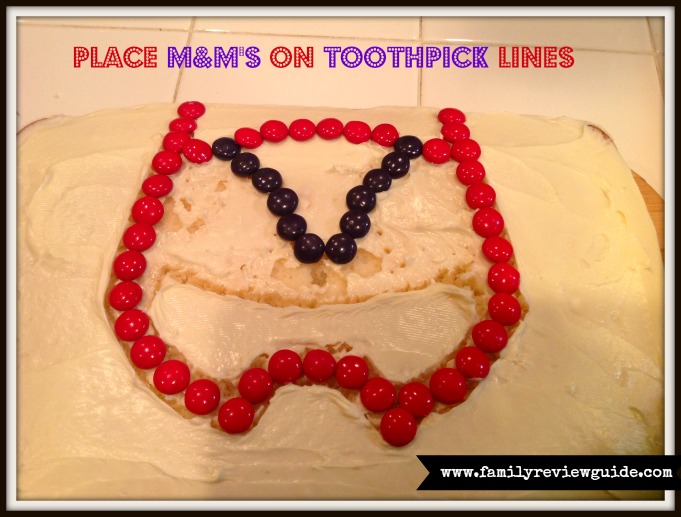 Your final project should look like this. Say hello to Baymax – your personal healthcare companion.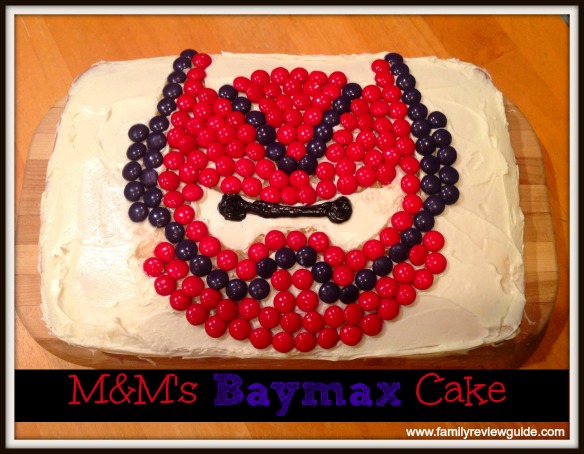 My son was so impressed with his cake and couldn't wait to show his friends.
 Other Cakes You Might Like: