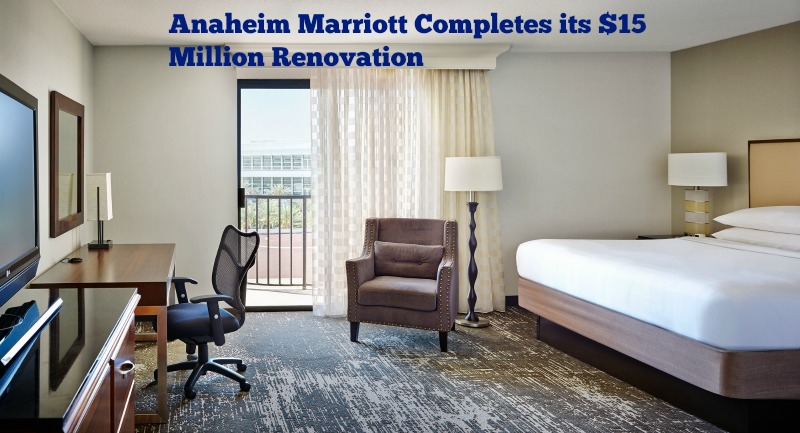 Anaheim Marriott $15 million renovation
The Marriott chain is well-known for luxurious accommodations and excellent customer service. It's no surprise that the Anaheim Marriott just completed a $15 million renovation.  All 1,300 guest rooms and suites, the hotel's lobby were upgraded and a new Bar and kitchen called nFuse was born.
Aside from being in close proximity to Disneyland, guests will notice lighter paints and carpeting as well as new mattresses to ensure that guests get a restful night's sleep after attending a conference or spending the day at the theme parks.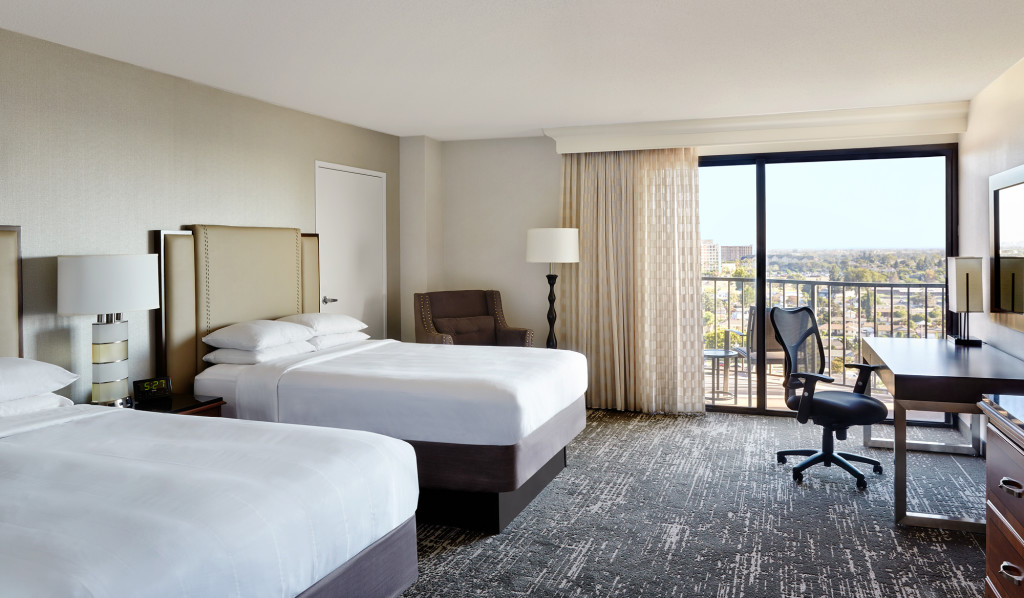 For those in the corporate world, additional room improvements include a new work desk, artwork, lighting and  easy access to power outlets for charging phones and tablets. In addition to the rooms, the hotel's lobby, elevators and guest room corridors have all received an upgrade to ensure a consistent, high-level atmosphere that begins as soon as guests get out of their car.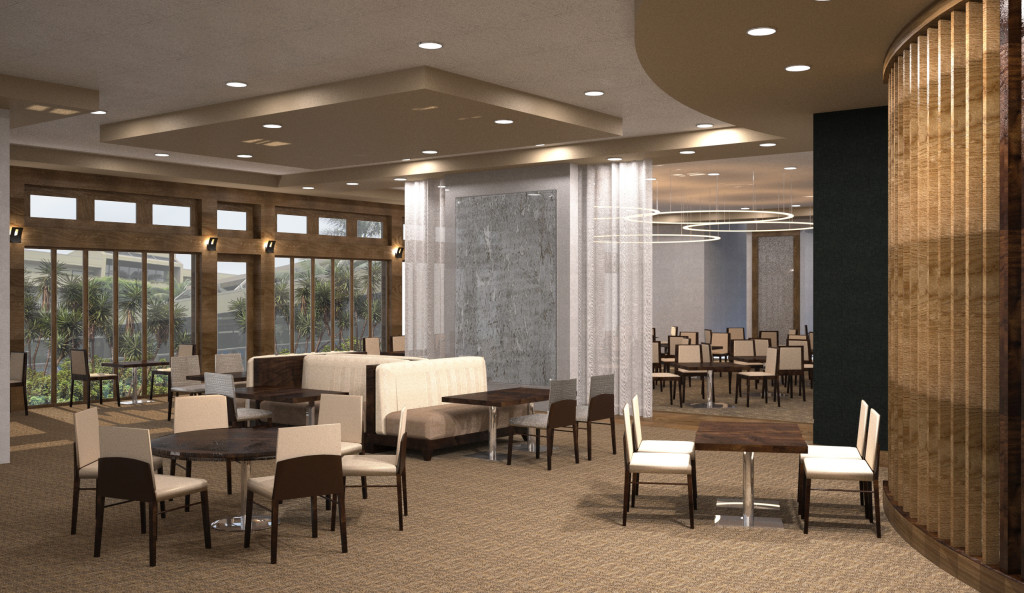 The new nFuse Bar and Kitchen
Libations and food are a huge part of a hotel experience and the Anaheim Marriott has you all dialed in.  The nFuse Bar & Kitchen will accommodate you with a comfortably modern bar, social lounge and restaurant for business or social gatherings.
Come as a couple or come as a large group, either way nFuse has you covered. nFuse offers a variety of unique seating options and spaces. If you prefer a quiet, more intimate conversation, guests can grab a seat in the stylishly appointed social lounge with diverse musical playlists and interesting video imagery. The menus are designed for sharing, celebrating California cuisine while drawing inspiration from around the globe. nFuse guests can get a daily dose of vitamin D or sit by the fire pit at night on the hotel's dining deck.
nFuse Bar and Kitchen features top shelf wines and spirits, perfectly aged bourbons and twenty-four beers on tap including a wide variety of premier California craft microbrews. Its expert mixology team can also handcraft a cocktail from house made infused syrups, freshly squeezed juices and artfully prepared with the best local and seasonal produce.
Free Wi-Fi to all Marriott Rewards Members
Jan. 15 also marks the first day when Wi-Fi is complimentary to all Marriott Rewards members.
The hotel will officially unveil its renovation at a VIP Grand Opening Party for its nFuse Bar & Kitchen on Thursday, Jan. 15.
For more information, please visit http://www.anaheimmarriott.com, like us on Facebook at http://www.facebook.com/AnaheimMarriott, follow us on Twitter & Instagram at http://www.Twitter.com/AnaheimMarriott & http://www.Instagram.com/AnaheimMarriott.