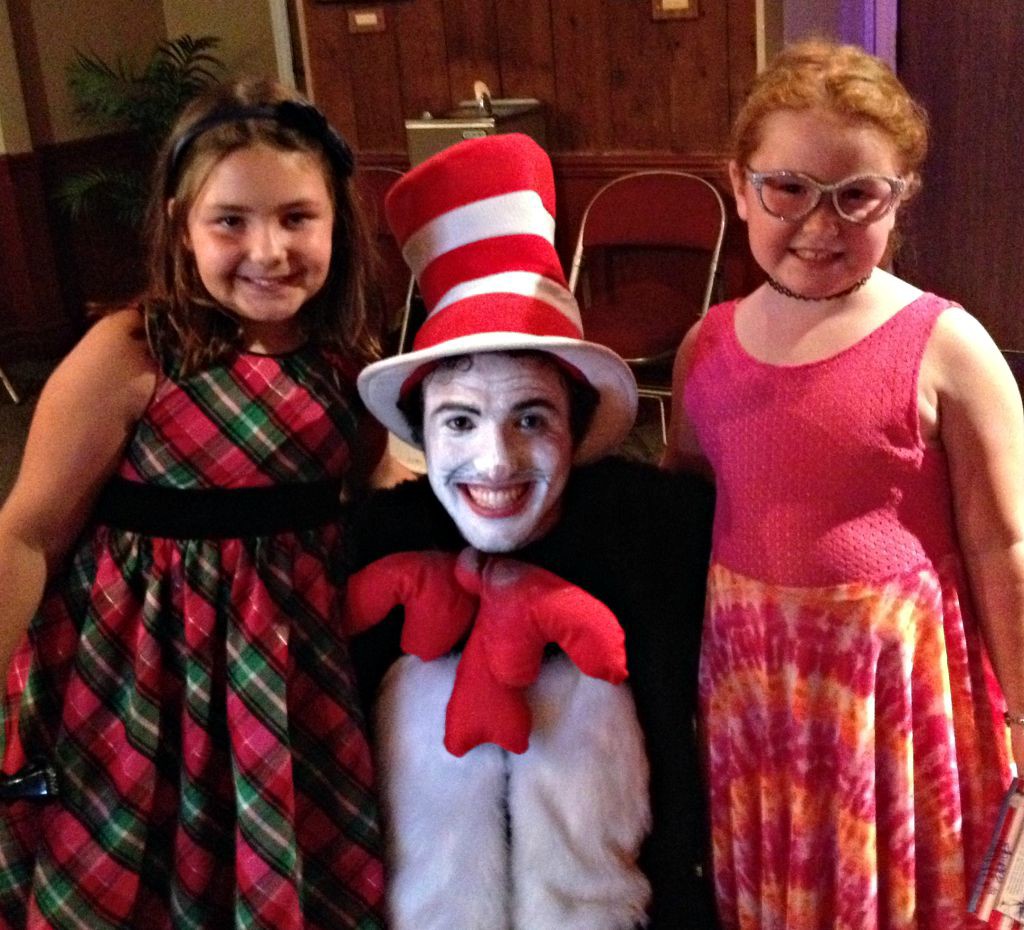 When I was young, people always said I was very dramatic.  So naturally I was drawn to the theater.  However, I only started when I was High School because my Drama teacher said I'd be good at it and it did not collide with my sports schedules.  I had priorities you know.  As the years have gone by my love for the theater and mostly musicals has grown immensely.  Now, I find myself with my own "drama queen" and the wonderful opportunity to introduce her to theater at a young age.
So imagine how thrilled we were to be able to see the Y.E.S. production of Dr. Seuss's The Cat in the Hat (based on the book by Dr. Seuss), at the Morgan-Wixon Theatre.
Directed by JOSEPH MORETTI
Produced by CHRISTINE BREWER and KIMBERLY VENABLE
Featuring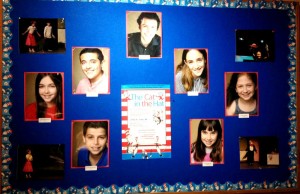 Cat – Sergio Christofalo
Boy- Jonathan Bachar
Sally- Lilianah Barton
Fish- Sara Finemel
Thing 1- Arielle Meisel
Thing 2- Anna Dunlap
Voice – Danny Kohanbash
I really wish we would have read the book the night before we went, because they said that not a single word was touched or added to the story.  Or even better brought the book with us.  Sadly, I think of all these things after the event.  Regardless, this production was super engaging and absolutely adorable.
The stage setting was simple but what they did with the props was very creative. We found ourselves right in the middle of such a silly sweet world that only our imaginations could think up.  That crazy cat with the tall stripped hat had the kids laughing the whole time.  My favorite part was the fish.  That honest, worrywart of a rule keeping fish.  The young lady that played the fish kept us giggling and smiling.  My daughter loved Thing 1 and Thing 2.  She gasped, laughed and even shook her head as these two rambunctious little things ran all across and up and down the stage causing such a ruckus.  She said her favorite part was when they started flying their kites in the house.  Overall, a very entertaining play from start to finish, with a marvelous and very professional cast.
The kids were equally happy that at the end of the show they were able to get the autographs of the cast of characters.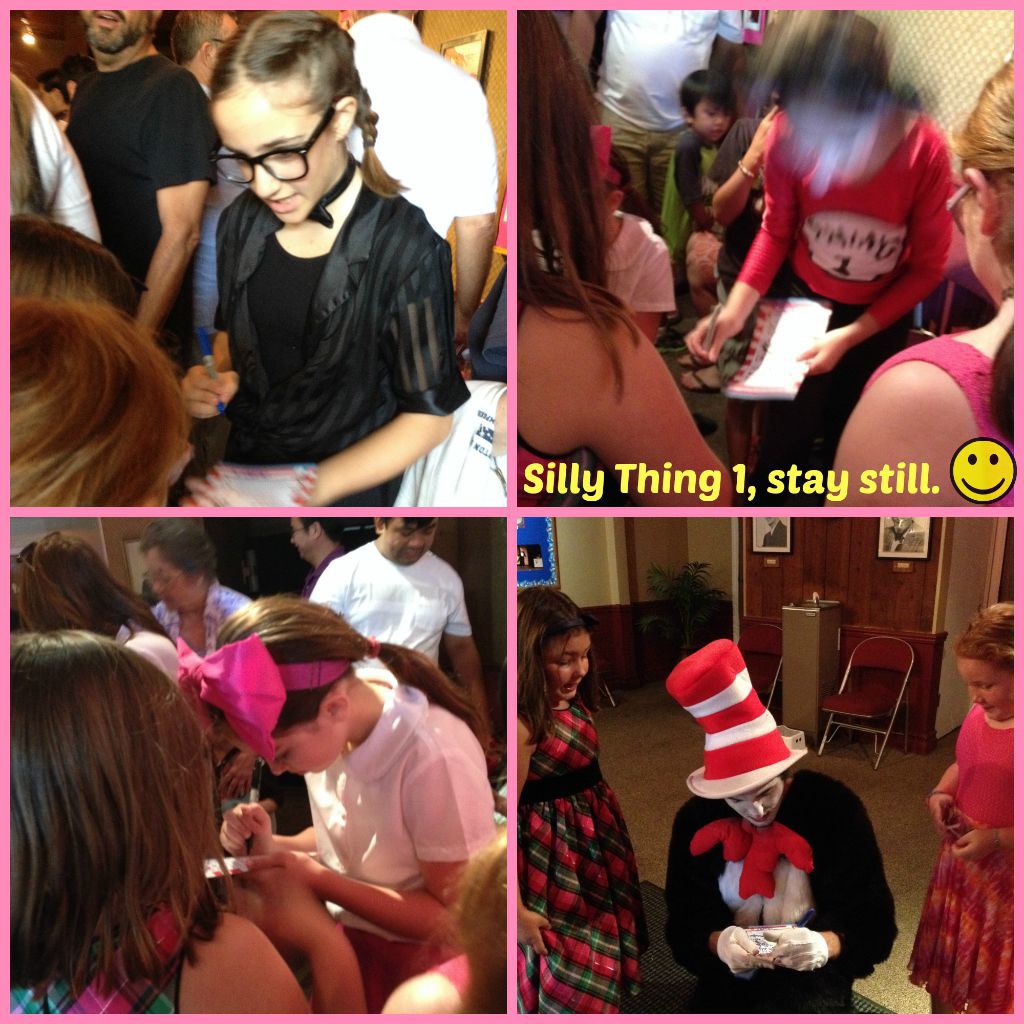 More about Y.E.S at the Morgan-Wixon Theatre:
This show was part of a bigger program that is hosted by the Morgan-Wixon Theatre annually called Y.E.S or the Youth Education/Entertainment Series.  Y.E.S. is part of the Morgan-Wixson Theatre's commitment to engaging young audiences, training young talent, and supporting literacy. Participants range in age from 8-18.
They offers four youth productions each year and one full-length Youth Musical each November/ December; performances are on Saturdays and Sundays. Most Y.E.S. shows are selected to support national and local school reading lists.
Y.E.S. offers real-world experience for kids who want to learn the art and craft of theatre. Youth participants express and grow in their talents under the guidance of adult mentors as they develop performing, artistic, and technical expertise while producing and performing before live audiences. Y.E.S. offers a setting of high expectations, professional standards, and personal responsibility. Y.E.S. is free to all participants and does not charge fees or dues to participate.
Students are expected to manage their time well and devote appropriate time to their studies. Participation in a Y.E.S. production must not be used as an excuse for poor academic performance.