This past weekend we had the pleasure of heading back to the Discovery Cube Los Angeles and this time if was for a prehistoric adventure that is 65 Million years in the making.  The summer exhibit at the cube is called Dinosaurs Unearthed and it is awesome.  I'd like to give a slight warning that those the exhibit says 5-13 years old, there are loud noises and moving parts.
With that said, to me those loud noise and moving parts are all part of what makes this a must see display of realistic animatronic dinosaurs.  You will find life-size animatronic dinosaurs that roar, snarl and move.  Don't worry they don't actually walk around the area, they just move parts of their bodies.  What I found very interesting is the details on these dinosaurs and how they have updated the bodies to reflect the recent scientific research.  For example, A string of studies in the past decade have pointed to the potential widespread presence of either feathers or fuzz-like proto-feathers in dinosaur species (source: Smithsonianmag.com and BBC.com and more).
Beyond the amazing animatronics there is also the very detailed and informative information (that you have come to expect from the Discovery Cube) on what you are seeing to help with learning more about what you are seeing and hearing.  You will see real and replica fossils with details descriptions.  The interactive learning table is a must see.  My kids played with it for about 20 minutes, and we all know that is a long time in a kids life.
Another favorite and equally entertaining part was the fossil dig.  The kids get to pretend there are a Paleontologists, some might even learn this new word.  The amateur Paleontologists they use paint brushes to dust away the sand and uncover replicated fossils.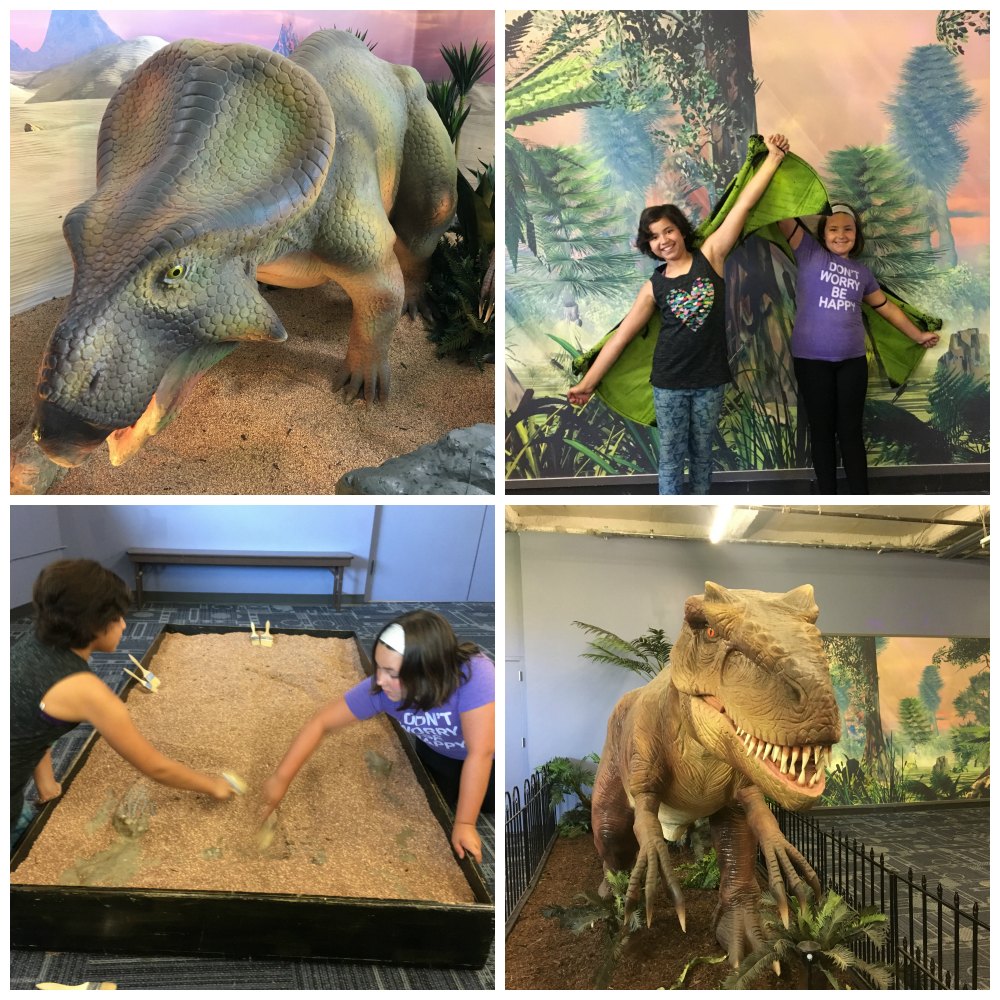 The exhibit is at the Discovery Cube Los Angeles from now until September 10th.