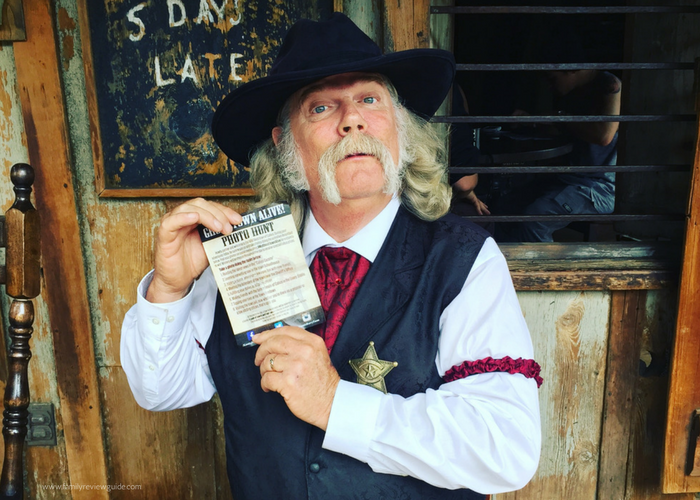 Get ready for an interactive experience where cowboys, robberies, judges and hoedowns are just a normal part of the day. Knott's Berry Farms Ghost Town Alive is back through September 4th and guests of the park will have the opportunity to capture bandits and keep the town safe. Ghost Town Alive! will offer guests a firsthand experience to play an important part in this unfolding story of the wild west, with specific tasks and activities and an essential role as an honorary citizen.
From 10:00 am to 5:30 pm here are examples of some of the Ghost Town Alive! experiences:
Get sworn in as a deputy and stop the Mayfield bank robbery
Participate in a good ol' fashioned hoedown
Visit the town barber and get your very own mustache of choicE
Get your own copy of the Ghost Town Newspaper
Meet the Mayor here and become a citizen of Calico
Visit Horses and a mule
Wash Clothes and hang dry them
Learn how to sew a dress
Watch a Day At Ghost Town Alive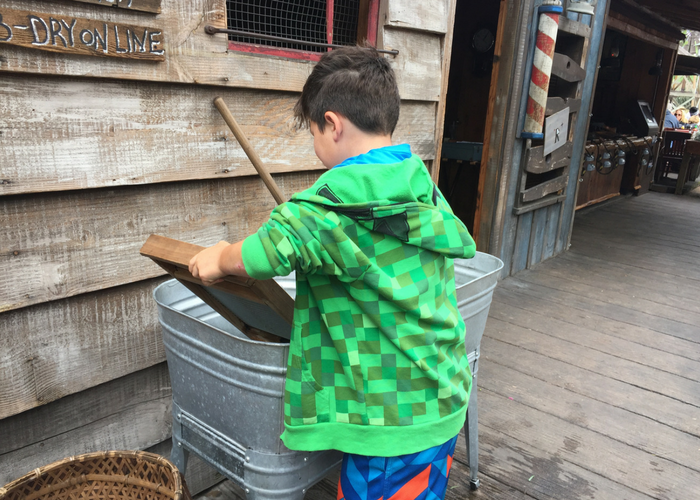 Wash clothes on a washboard and hang them up to dry.  You can put yourself in jail or read a copy of the Calico Gazette. On the day we visited it happened to be Founder's Day!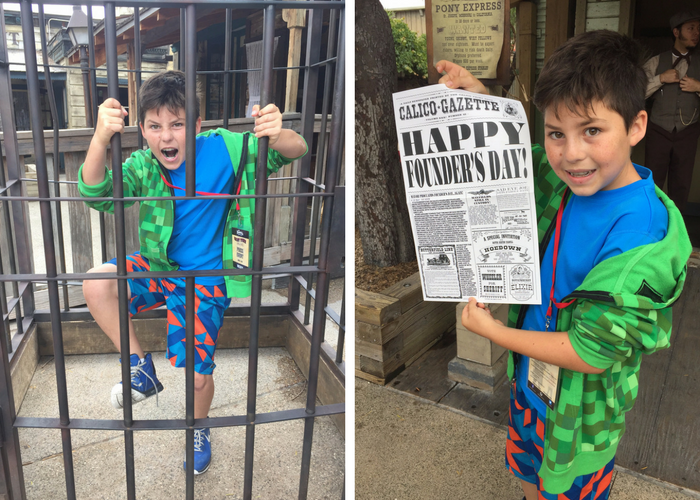 Stop by the seamstress shop and learn how to sew a dress! There is a real seamstress there that will explain everything you need to know including needlepoint!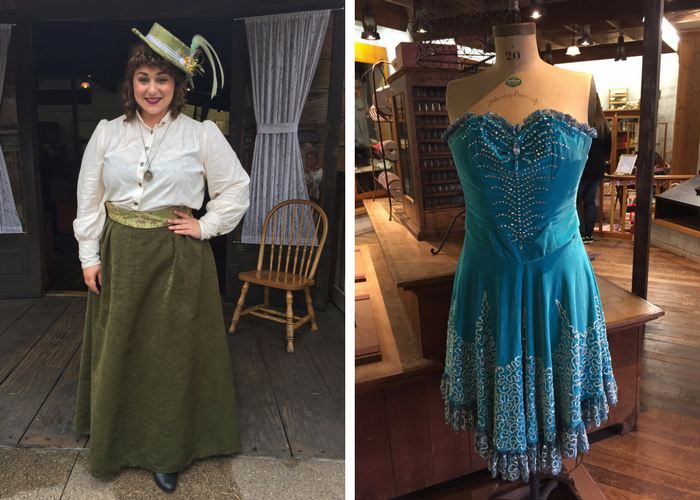 Don't forget to watch the high energy Wild West Stunt show where stunts in the show include gun fights, awesome music, knife throwing and falls from various heights. Please note there are loud gun shots (fake) toward the beginning of the show, so for anyone with noise sensitivities in your group be advised.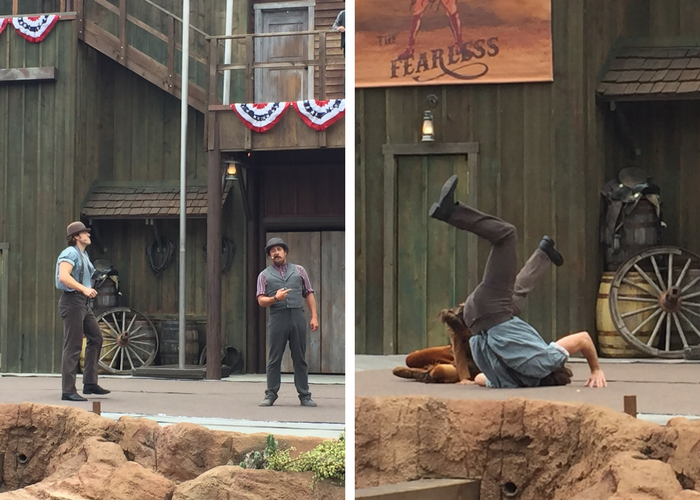 Snoopy's Magnificent Magical  Revue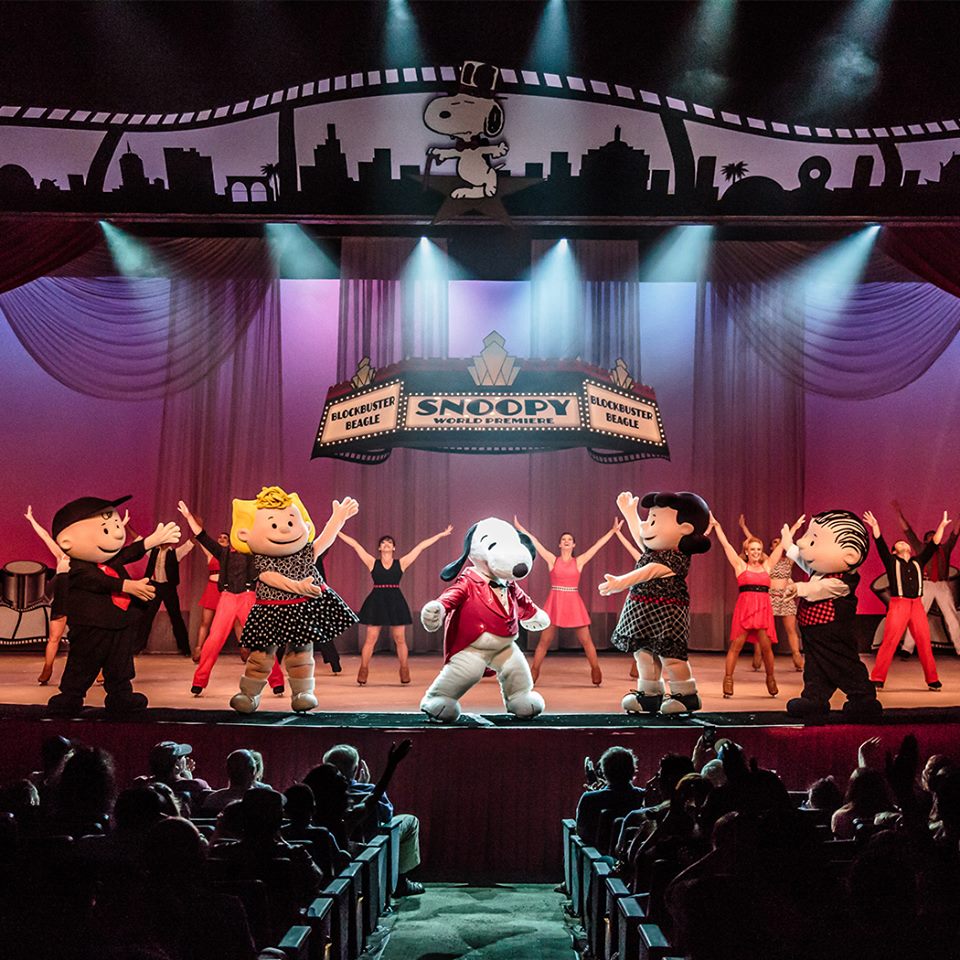 Prepare to be amazed as Snoopy becomes the Great Houndini in the brand new stage show, "Snoopy's Magnificent Magical Revue!" The Peanuts Gang will take you on an adventure of magical exploits and lavish musical numbers in this family friendly show.
Food At Knott's Berry Farm
Fried Chicken is a staple when visiting Knott's Berry Farm. The chicken fried to perfection and so juicy and flavorful and be sure to pair it with some creamy mashed potatoes. You can dine at Mrs. Knott's Chicken Dinner restaurant and you can also get your chicken to go.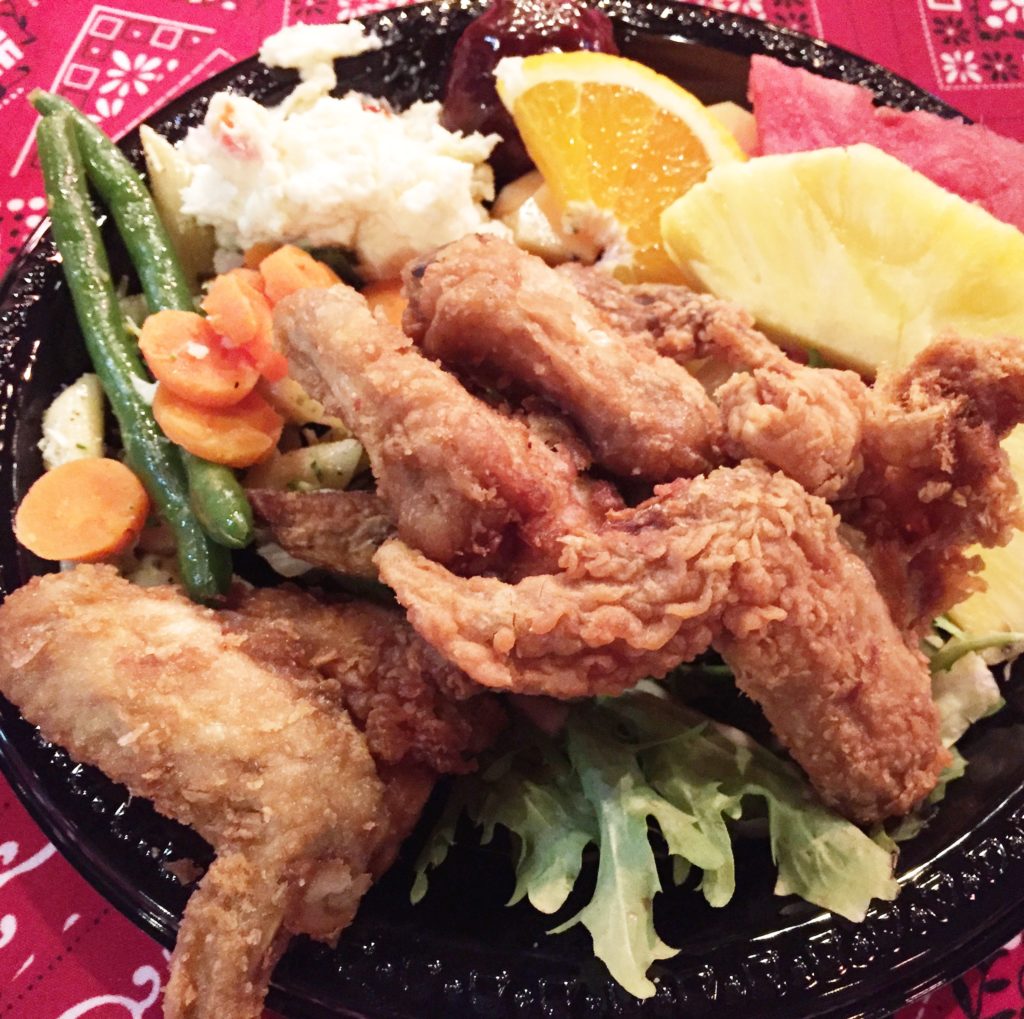 No meal would be complete without a slice of Boysenberry pie. A  buttery, golden, flakey crust hold rich flavorful boysenberries that burst with every bite.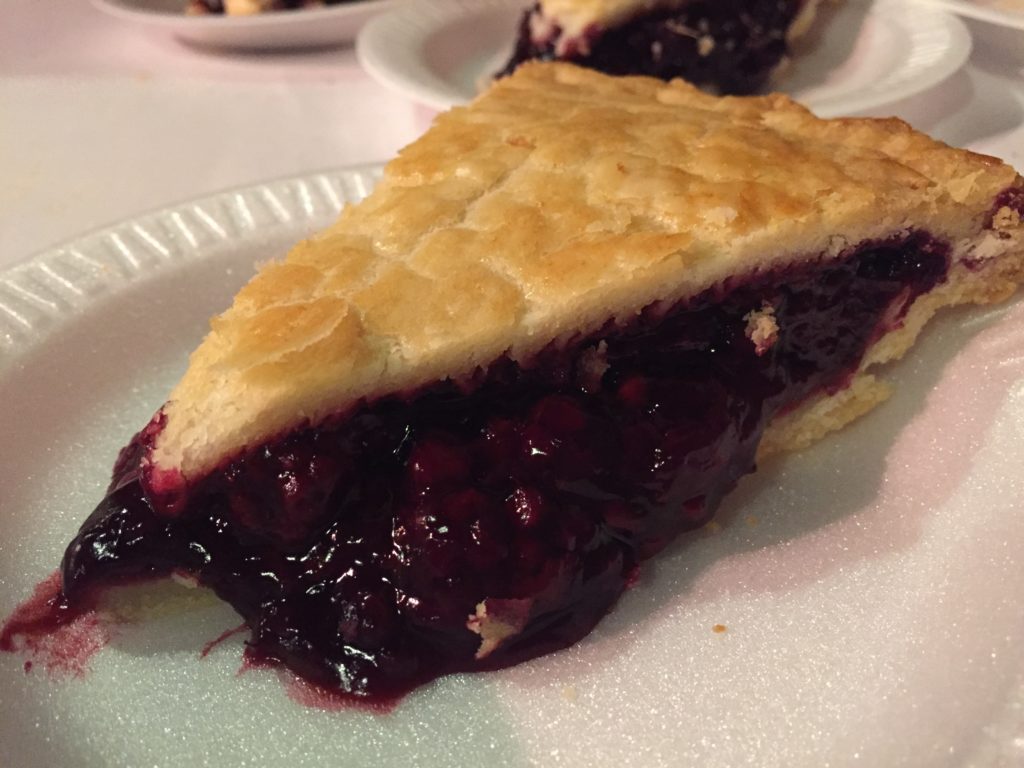 Ride The New Sol Spin
The new thrill ride Sol Spin is now open! Sol Spin sends brave guests on a thrilling adventure over 6 stories high as they rotate in all directions on one of six spinning arms. Each arm rotates 360 degrees independent of one another providing a different experience every ride.
For more information visit Knott's Berry Farm on Facebook and on Twitter.