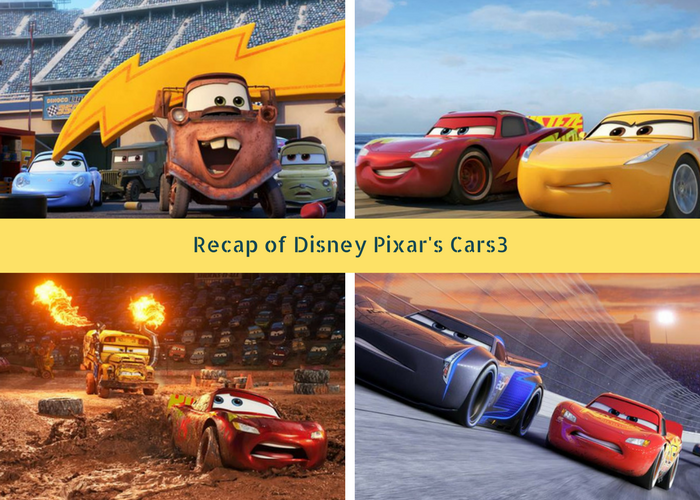 Recap Of Disney Pixar's Cars3
This film brings all the excitement and thrills of the previous two Cars stories to provide new twists and exciting turns. Cars 3 includes the favorite characters of Lightning McQueen, Mater, Sally, and others from Radiator Springs to the latest racing scene. The director wastes no time to demonstrate Lightning's strong desire to win, and his struggles to stay competitive as he gets older.
Lightning seeks out help for his latest hopes in achieving greatness on the racing track, but soon learns that a will to win and past successes cannot always beat the faster and more aggressive young rookies. Through a series of plot twists and a new sponsor, he learns to sharpen his skills with the help of his trainer, Cruz Ramirez. She's had dreams of being a top racer her whole life, and enjoys the challenge of helping Lightning regain some competitive strategies. Meanwhile, he also remembers the importance of relying on his former mentors (Doc Hudson, and Doc's trainer) for advice and new coaching. The film takes a close look at the star's journey through the challenges of ageism, stereotypes, and teacher-student relationships. It's full of warm social messages, mixed in with action and humor. As Pixar has achieved with its past successes, Cars 3 appeals to a wide audience and will keep the kids smiling along with the parents for a memorable experience.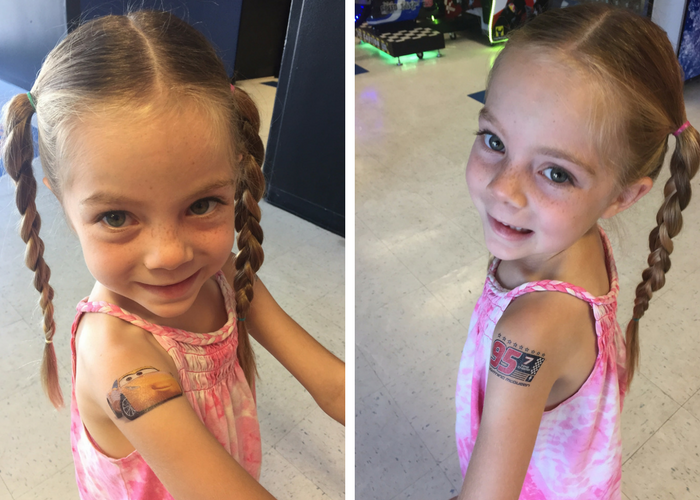 Watch a Clip Of Cars3
Take a look at all the excitement that is in store for you! Cars3 is action packed and full of smiles!
Cars 3 Activity Pack
Keep the kids busy on a hot summer day with these Cars3 activities. Just download them and print them out and you'll be on your way to  Cars3 fun in the sun!
[gview file="https://familyreviewguide.com/wp-content/uploads/2017/06/Cars3_pdf_58ffd26f369d1.pdf"] [gview file="https://familyreviewguide.com/wp-content/uploads/2017/06/Cars3_pdf_58ffd251d4745.pdf"] [gview file="https://familyreviewguide.com/wp-content/uploads/2017/06/Cars3_pdf_58ffd2658feff.pdf"]
Get Social
Like CARS on Facebook: https://www.facebook.com/PixarCars/
Follow CARS on Twitter: https://twitter.com/pixarcars
Follow CARS on Instagram: https://www.instagram.com/pixarcars/
Subscribe to the Disney/Pixar YouTube channel here: https://www.youtube.com/user/DisneyPixar