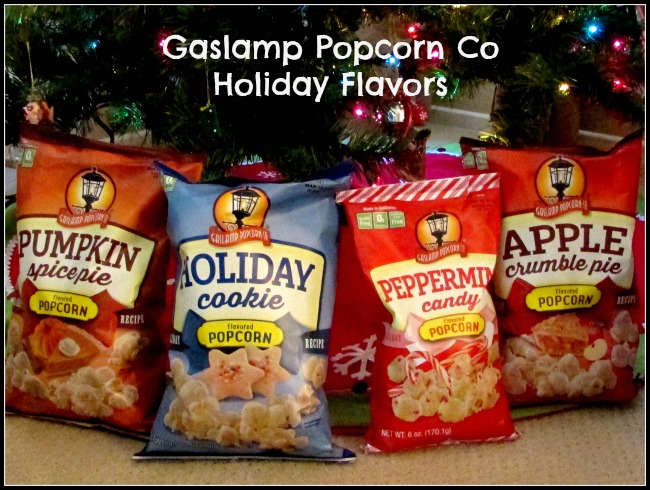 As in previous posts, it is widely known that my family loves popcorn! All flavors of popcorn. Like seriously if you were to look in my pantry right now we would have at least 4 different flavors of bagged popcorn. It's a delicious and fairly healthy snack. So anytime a new flavor comes out we have to try it. The other day I was in Ralph's and saw these new Holiday flavors by the Gaslamp Popcorn Company based out of San Diego, CA. Every kernel that the Gaslamp district Co. pops is popped by the popcorn experts, all handmade in small batches, using only pure cane sugar, canola oil, and popcorn … with just a pinch of sea salt. These limited edition Holiday flavors will have you stocking up so that they will last you as long as possible. Which isn't that long in this house!
GASLAMP HOLIDAY FLAVORS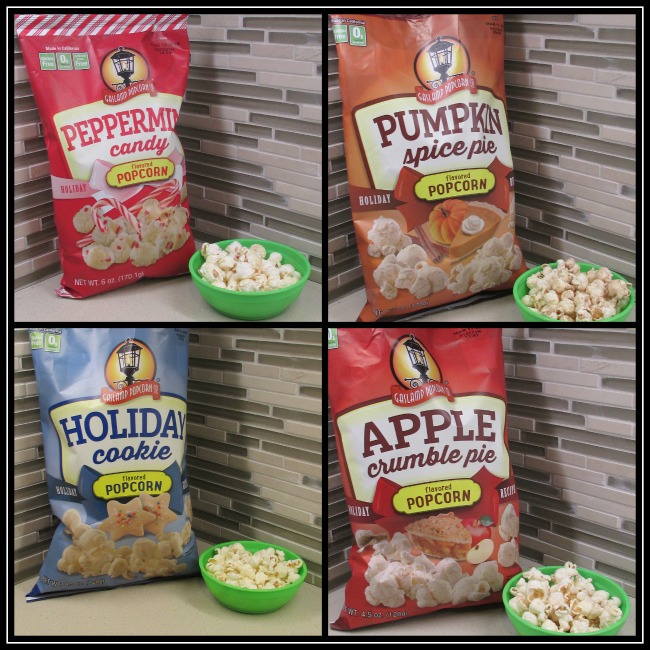 The flavors for this Holiday Season are:
Peppermint Candy
Pumpkin Spice
Holiday Cookie
Apple Crumble Pie
We tried all 4 and everyone liked something different. My daughter Rylee liked the Peppermint Candy I think because it had actual candy cane pieces mixed in the popcorn. My son Erik liked the Holiday Cookie because as he puts it "Who doesn't like a good sugar cookie?" and my favorite was the Apple Crumble Pie. It really tastes just like apple pie but not super sweet. My hubby, on the other hand, liked the Pumpkin Spice Pie because he said "It tastes just like pumpkin pie!" You can tell what pie's we chose for Thanksgiving ;)  All the flavors were amazing! If you love popcorn as much as we do or even if you like it just a little you will love these! So head on over to your nearest Ralph's or take a look at their website and get your favorite Holiday flavors today!
For more information get social with Gaslamp Popcorn on Facebook.