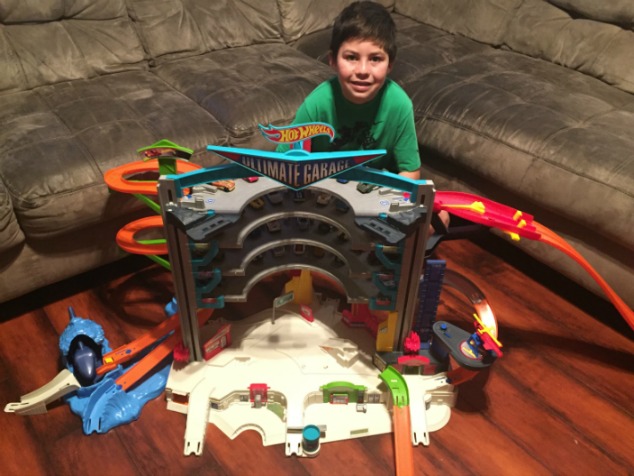 Hot Wheels Ultimate Garage Playset
With a house full of boys, Hot Wheels are found in every room of my home. I find them under the couch, behind the refrigerator, in backpacks, on the table, I step on them in the middle of the night, and one time I even found one in my bed! So when we saw Mattel's newest Hot wheels toy "Hot Wheels Ultimate Garage Playset" I knew it was going to be a hit!
This set is an absolute beast. The one piece of advice I will give you is to make sure you have room in your house for this. If you don't, consider setting it up in the garage. The dimensions are: 24H x 5.75W x 30L
That being said your kids will love this set. my 9 and 5-year-old stay busy with it for about 45 mins at a time. That is some serious "me" time. I was able to unload the dishwasher, start some laundry and get dinner started. Seriously though, this set is durable and made very well!
Video Of Hot Wheels in Action
Features: Hot Wheels Ultimate Garage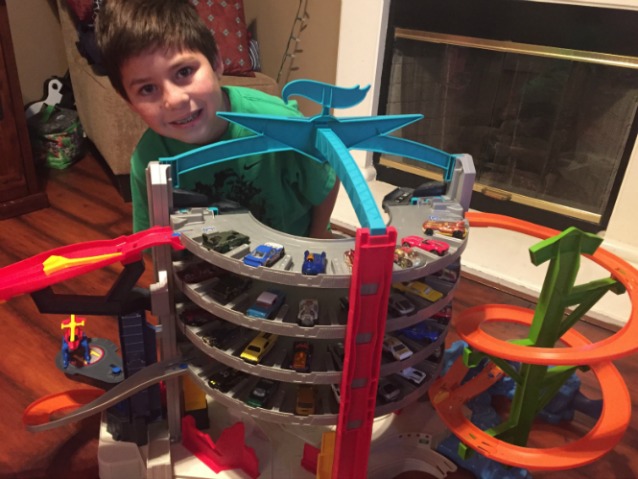 Parking spots
With 36 spots to park, kids can showcase and store all of their favorite cars. We had buckets of Hot Wheels in the garage that we pulled out for this set. Once you've loaded your vehicles, take them on a variety of wild adventures. From air to land to sea, this set covers it all!
Helicopter
An included helicopter waits on the helipad for the fire engine bell to sound — and light up — so it can fly to the rescue. Cars coming down the spiral will want to avoid becoming shark bait — this menace likes to munch!
Elevators and ramps
Keep the action rolling on land with two elevators, two ramps and a classic city scene. See which car is the fastest in a side-by-side race! Fuel up and tune up at the gas station and tune-up shop, both with realistic details. This garage serves up a world of Hot Wheels excitement and hours of fun all in one epic play set.
Connects to other tracks
This set includes five Hot Wheels vehicles plus a helicopter to get the action started right away. And if that's not enough to stay entertained for hours, connect to other track and play sets (sold separately) to create an entire world of Hot Wheels!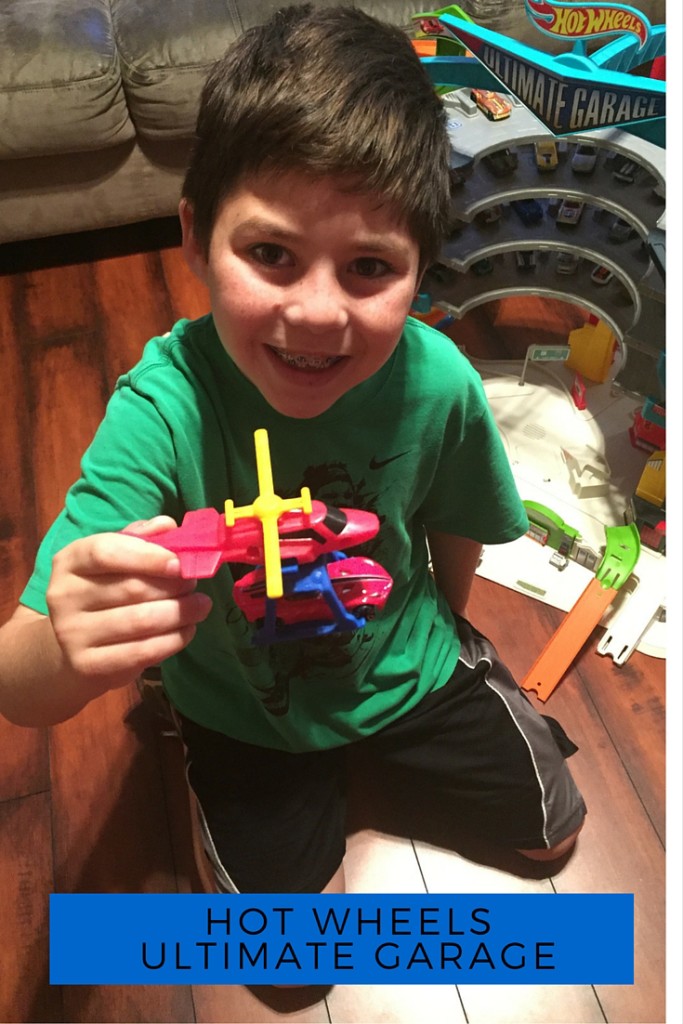 This toy has been great because it had promoted sharing in our house, not to mention it keeps the kids of video games! We love Hot Wheels and are looking forward to the next one!
Where can I buy this?
You can buy The Hot Wheels Ultimate Garage Set at Target and on Walmart.
For more information visit Hot Wheels on Facebook and on Twitter.