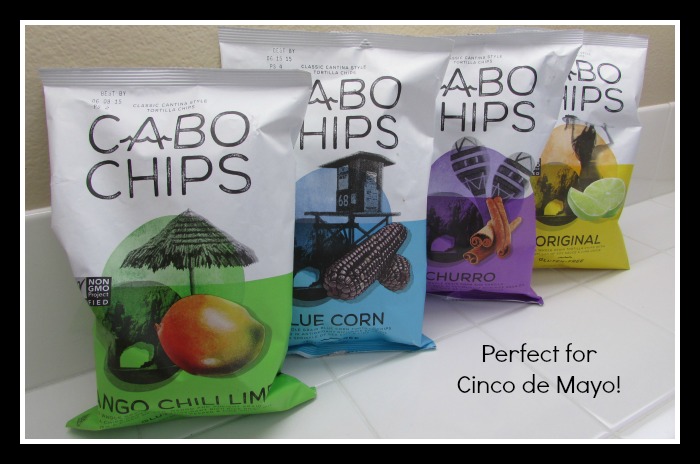 One of my favorite foods EVER is chips and dip. I could live on chips and dip! The other day I saw these new flavors by Cabo Chips. Cabo Chips was founded in Baja California, Mexico in 2004. The Cabo Chips brand was inspired by the Bunte family's love of Cabo San Lucas, where they spent many surf vacations in the once-sleepy beach city south of the border. The chips are organic, NON-GMO verified, 100% whole grain, vegan, gluten-free, and kosher. I decided to try all 4 flavors to see which one I liked the best.
CABO CHIPS FLAVORS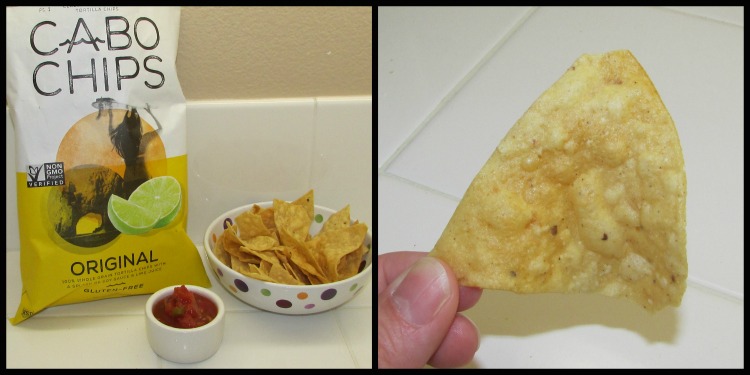 First up was Original. One of the things I have a hard time with buying grocery store chips is that they do not taste like restaurant quality chips. These however tasted like someone just made them! They were super crunchy and full of flavor. They have a hint of lime on them and bit of soy sauce. These were fantastic on their own but dunked in my favorite salsa they were even better!
Blue Corn came next. These chips are made from stone ground blue corn and are hand cut then cooked in antioxidant rich rice bran oil. They have a wonderful flavor that can be paired with any dip whether it be salsa, guacamole or even onion dip.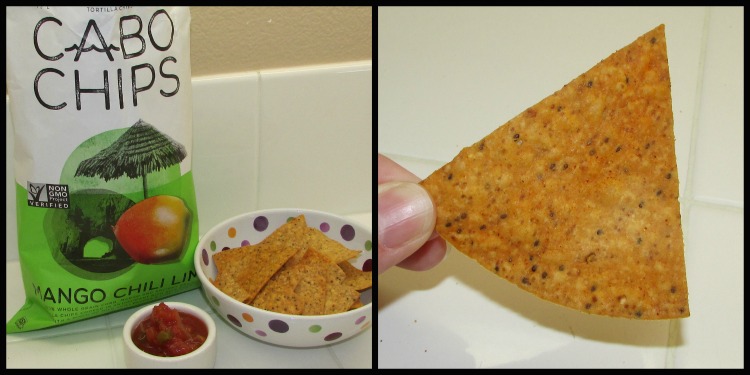 Mango Chili Lime were 3rd on my list. They are blend of two ancient grains, Teff and Chia; proving 60mg Omegas and Fiber. The Mango Chili Lime flavoring is a play on the popular Mexican street and beach snack of mango on a stick. And they were FANTASTIC! So delicious you didn't even need a salsa.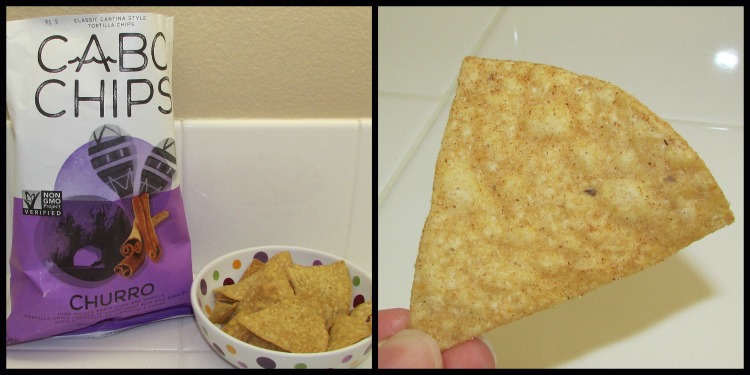 And last but certainly not least is the Churro flavor chips. Who doesn't love a Churro? I love them and these chips were spot on in their flavoring. A burst of cinnamon and a hint of Vanilla were very apparent as I bit into these scrumptious treats. A perfect and different dessert or treat.
All in all I was extremely pleased with Cabo Chips. All the flavors were mouth-watering. The chips were crispy and tasted homemade. definitely a go to chip now for me and my family!
ABOUT CABO CHIPS
Born in Baja, Cabo Chips deliciously authentic tortilla chips are inspired by the beautiful beaches and colorful city of Cabo San Lucas. A unique fusion of the old and the new, our chips are cooked in the traditional way – kettle cooked from stone ground tortillas – then made fresh with vivid flavors and unexpected combinations for a taste sensation that's seemingly endless. There are no GMO's, no preservatives, nothing nasty. Cabo Chips are where California meets Mexico – there's nothing simpler and nothing better.  The wildly popular chips are sold in grocery stores such as Fresh & Easy, Ralph's, Von's Pavilions, and Whole Foods, and many more. Go to www.cabochips.com/#locator to find nearest location or shop online at www.cabochips.com