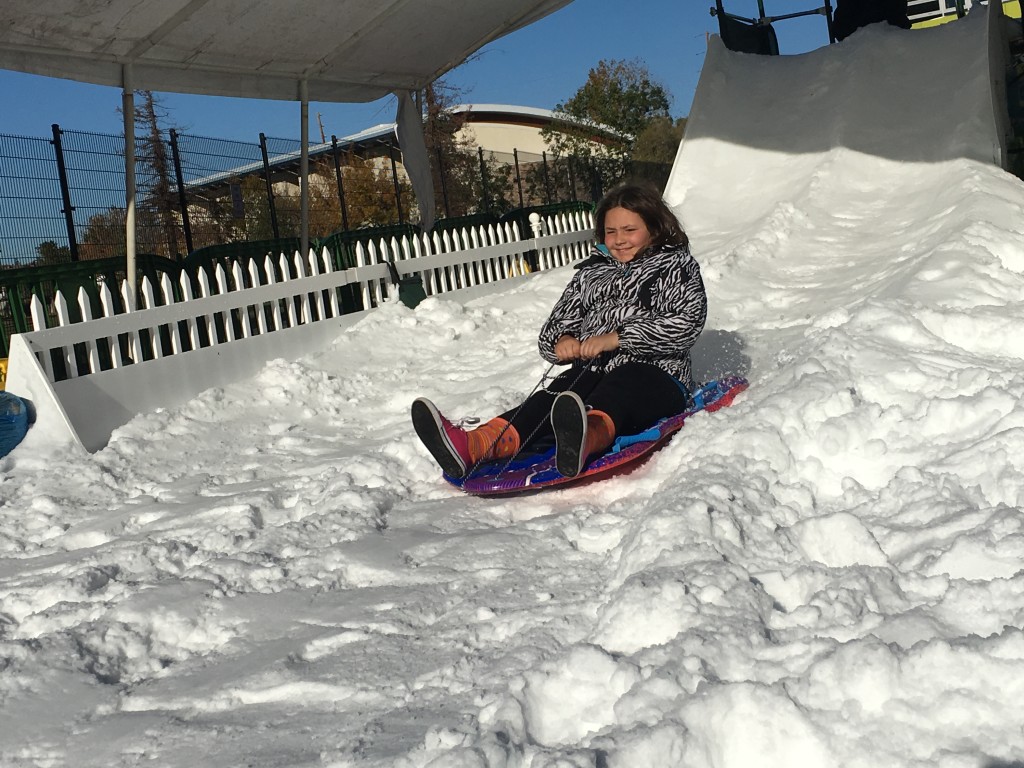 Winter Wonderfest At Discovery Cube LA
Snow in Los Angeles? The Discovery Cube Los Angeles is giving us Angelenos a snow day. Discovery Cube is hosting their second annual Winter Wonderfest, December 17, 2016 through January 8, 2017, at both their Orange County and Los Angeles locations.  In true Discovery Cube style not only do you get fun in the snow and sun but you can participate in other "snow meets science" activities including Animal Adaptations to the Cold, Three States of Water and Cloud in a Bottle.  
Winter Wonderfest gives the kids the chance to experience over one hundred tons of real snow.  The kids will hardly be able to contain their excitement as they sled down a  75-foot long ramp on inner tubes. They will have the opportunity to learn the science behind sledding down ice ramps, all about weather and how snow is formed through hands-on activities. Of course they will also love the snow play area where they can make snow balls, snow angels and build a snowman.  We were able to not just play but learn.  The kids were ready to play, but also took time to stop, listen and learn.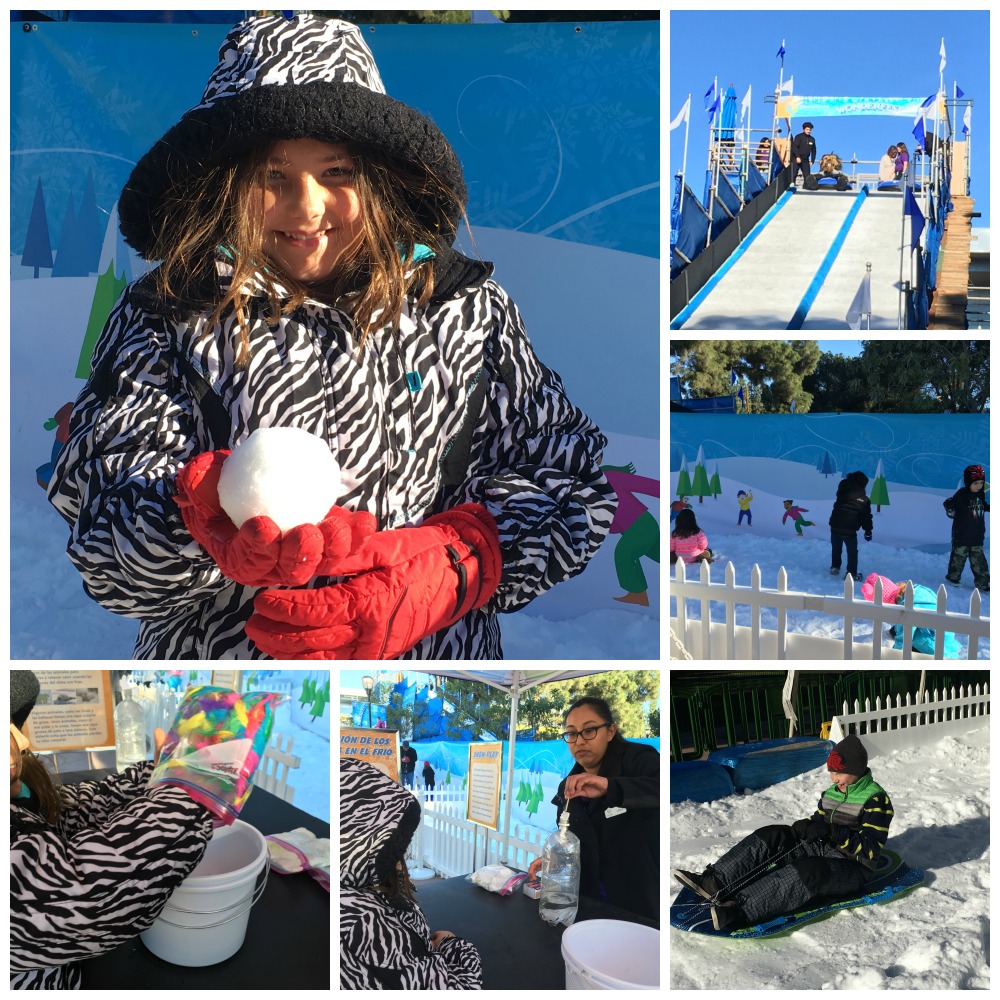 Winter Wonderfest creates an entertaining way to approach education through a day of family bonding during the holiday season.  Winterfest is accompanied by amazing Gingerbread Houses, Gingerbread derby car races and cookie decorating inside the museum.   It's a day well spent for the whole family.  On our visit, we were treated to a visit with Bailey the kings mascot. Check him out enjoying the tube ride!
About: 
Discovery Cube inspires and educates young minds through engaging science-based programs and exhibits to create a meaningful impact on the communities they serve. Their mission is brought to life through the cornerstones of their four core initiatives, including: STEM Proficiency, Early Learning, Healthy Living and Environmental Stewardship. This event represents their evolving commitment to expand STEM proficiency by keeping up with the trends, events and news that are capturing kids' attention – and creating an entertaining way to approach education through a day of family bonding.