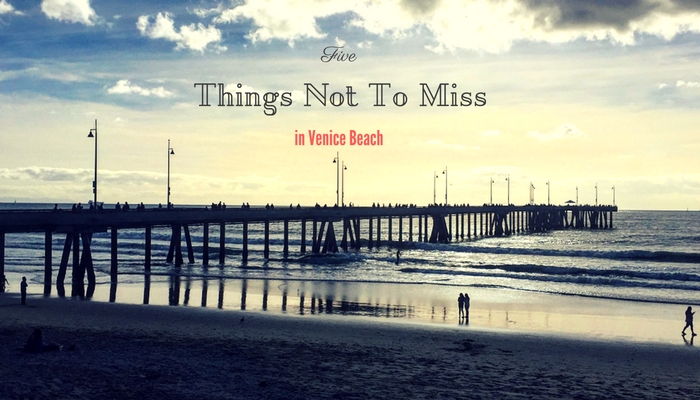 Southern California is home to beautiful beaches, endless sunshine and lots of family friendly attractions. So the next time you are thinking about staying in your house, DON'T! Because Venice Beach has plenty to do for families!
1. The Playground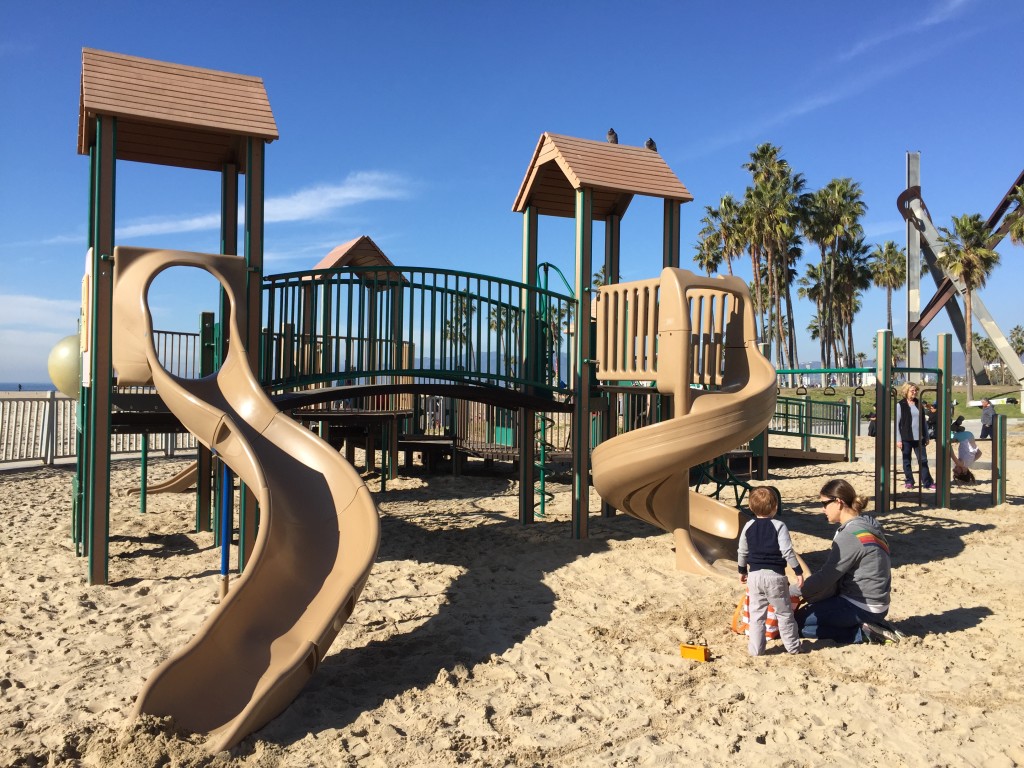 There is a really fun playground a few feet from the boardwalk that has monkey bars, slides, swings, climbing and more! It's perfect for toddlers through 10 year olds. We found the equipment to be clean and in good condition. Even the sand was soft and comfortable for little feet.
2. Playing on the Equipment At Muscle Beach

Kids and adults can have a lot of fun climbing the ropes, and using the parallel bars! Chances are you will see some professional athletes working out too. We saw some extremely fit guys working out and trying news stunts while we were there. The kids were really impressed.
3. The Poke Bowls at Poke Poke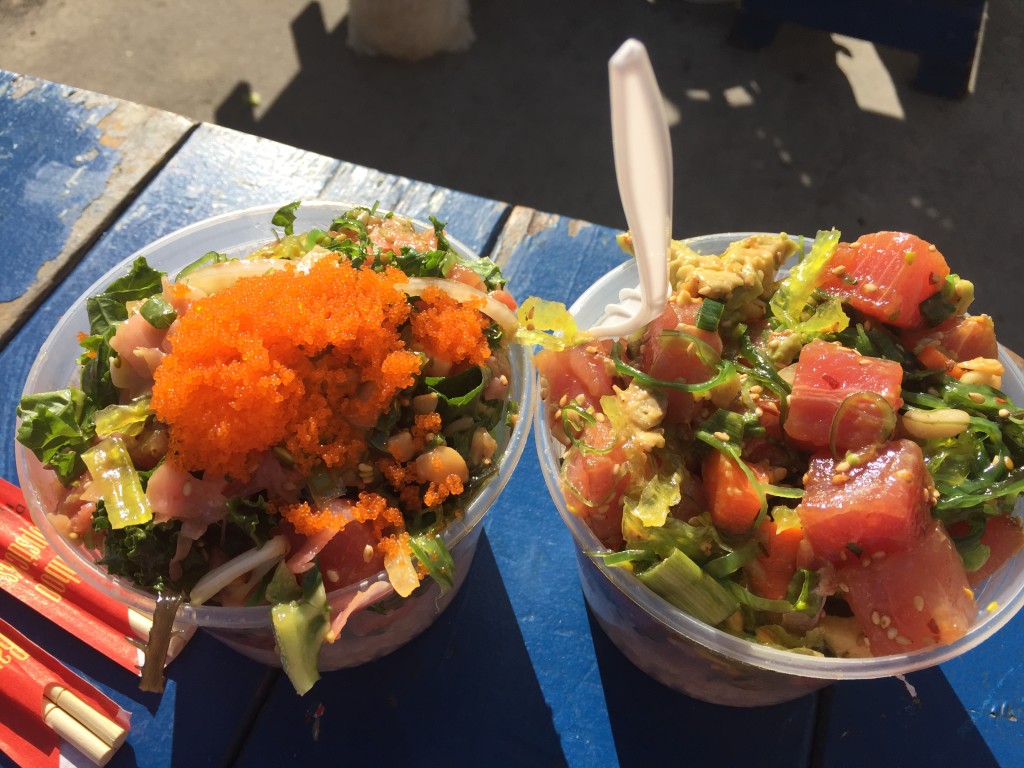 Tucked in a corner of a food window located directly across from famous Muscle Beach and the paddle tennis courts on 19th and Ocean Front Walk, Poke Poke is right in the heart of one of the busiest civic destinations in America. The Ahi is extremely fresh and the line can get extremely long, but it's definitely worth the wait. Seating is limited but someone is always leaving so chances of getting a seat are good. They have two sizes, small and large and the small size is barely enough for a snack so I highly recommend a large. Also, their prices are better than any others I saw on the boardwalk.
 4. Slide Down The Sand Berms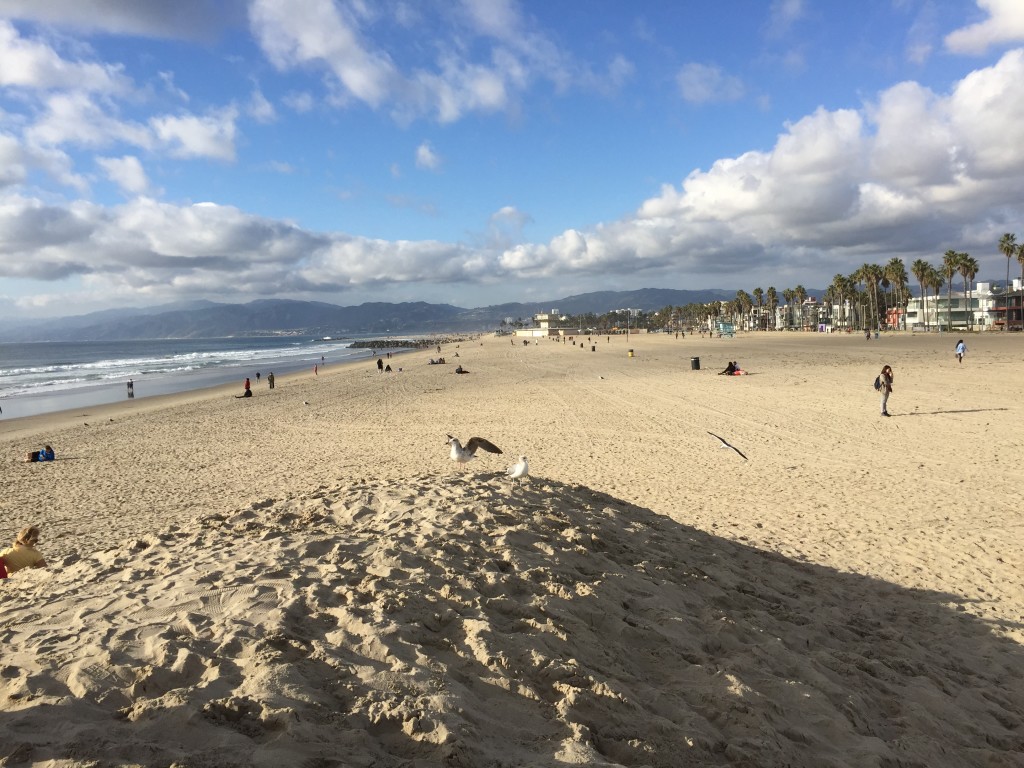 During the winter, Venice Beach has these awesome Sand Berms that kids can slide down on. The round snow saucers work the best, but a boogie board works just as well. Our kids had a blast sliding down after they perfected the art of getting a running start. Plus you can watch the boats go by, watch the planes take off and you may just see a whale sighting!
5. The Skatepark
Right on the beach at one of the worlds most famous beaches is Venice Skate Park. This park has something for most everyone. Old school style snake run, World class pool, and a variety of street features make this park a must see as a visitor. We thoroughly enjoyed watching all of the cool tricks the skaters were doing and there were new skaters showing up every 10 minutes. I could have watched for hours I was so entertained!