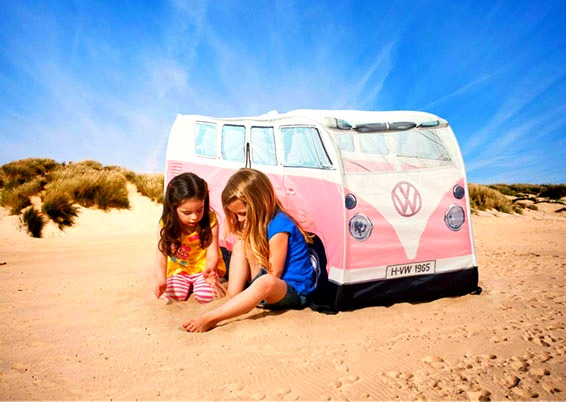 Remember how much fun it used to be making tents out of sheets? I have such fond memories of doing this as a kid and now my own kids do it! The only bummer was that the sheets would often fall off the chairs and the entire tent would come crashing down. A few days ago I came across a play tent that totally reminded me of my childhood. It was called the VW camper van tent from Monster Factory.
This cute little gem is just what every hip and happening kid needs. It accommodates up to three children and it is perfect for  indoors and outdoors. When you look right at it it practically looks like the real thing except that they are  mini-me versions of the iconic 1965 Split Screen VW Camper.
My daughter was super excited when this arrived at the house. It comes in thin box with a picture of exactly how it looks. It even states that it only takes 2 minutes to assemble.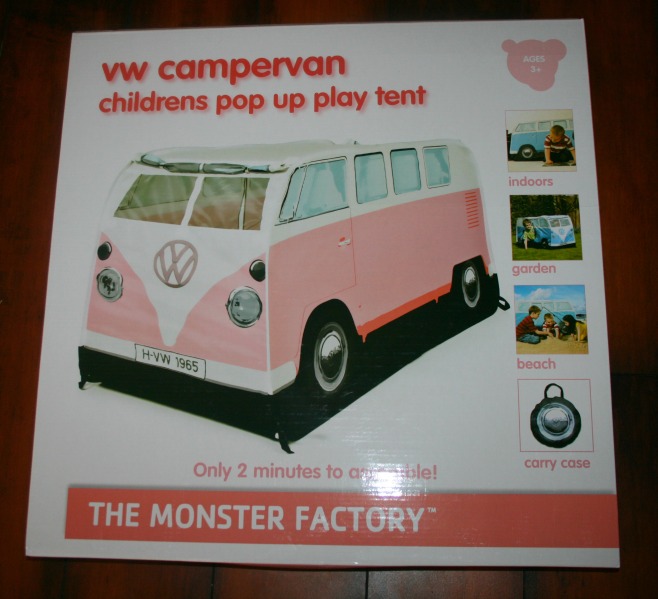 When I pulled it out of the box all I could do was smile. It comes in a round nylon zipper bag that looks like a VW hubcap. Seriously! How creative is that? And it even has handles if you ever wanted to take it somewhere else (Like the beach or the lake).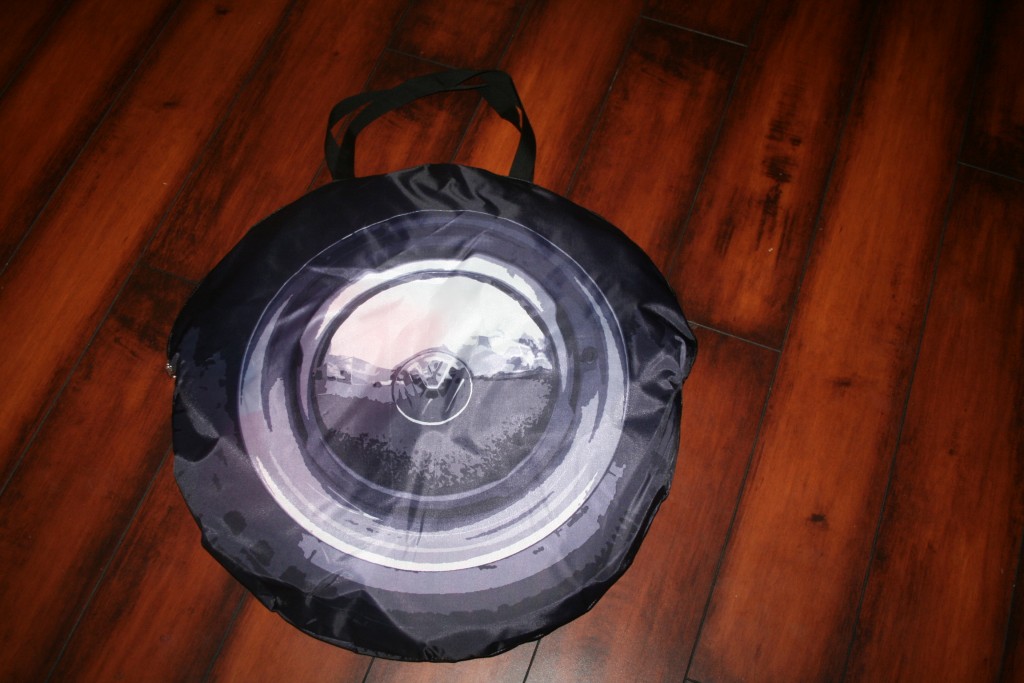 This is what it looks like right out of the bag. I couldn't believe it was in such great shape after being coiled up for so long.  All of the collapsible pins come in the bag along with an easy to read assembly page. Trust me, these are not Ikea instructions. This is the real deal. Not only do the instructions have words but they have easy to follow illustrations too. All you do is slide the collapsible poles through little holes at the top and bottom of the tent, fold the velcro over and your are finished!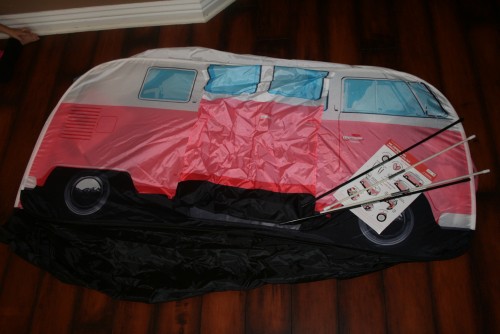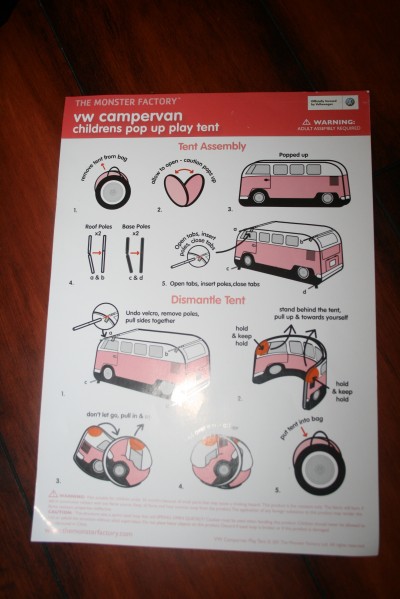 Here is a video of it being assembled:
After a quick 2 minute assembly this is what the final product looks like! The front windows have a roll up shade and there is an entrance and exit through the side and back of the VW van.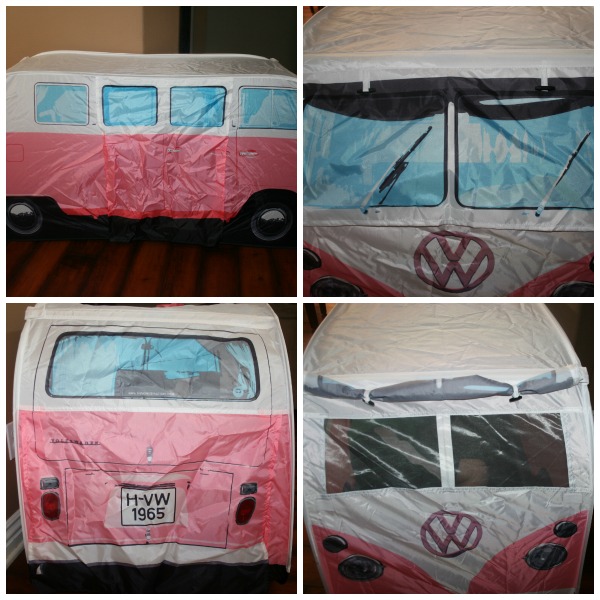 As you can tell my kids had a blast playing in it! My 3 year old was so adamant that her 12 year old big brother come and play in it with her. They both fit comfortably in it and that same night my daughter actually slept in it with her pillow and a blanket. The could also make for a fun movie night. Toss some pillows and some popcorn in and you are set!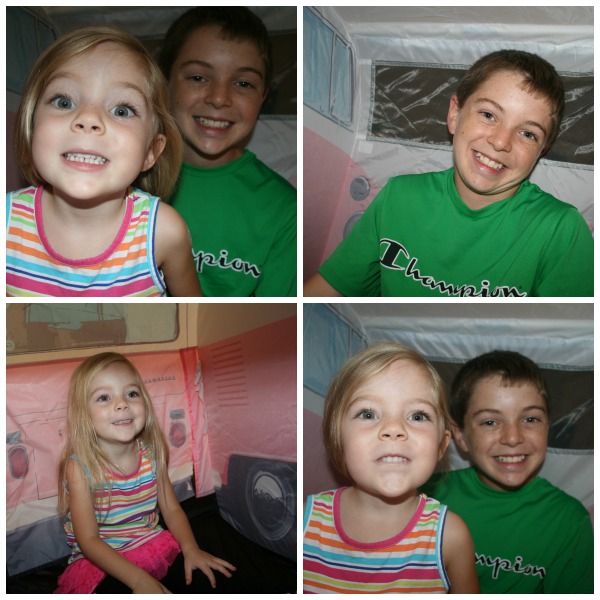 VW Camper Van Tent Facts:
Waterproof fabric
UV protection
Found at Bed Bath And Beyond
Comes in 3 colors: Red, Blue and Pink
For more information please visit Monster Factory on Facebook or at the website.