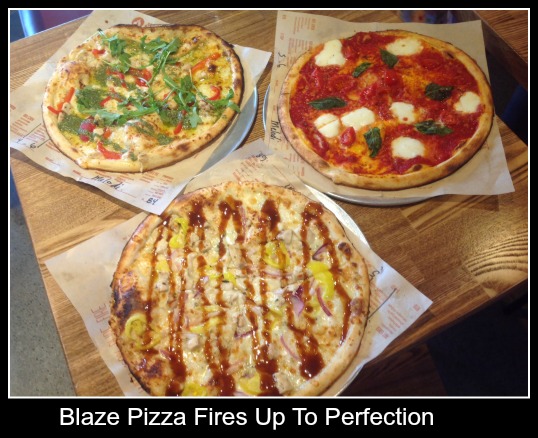 If you look up the word Blaze in the dictionary you will see a picture of a slice of pizza. OK, not really, but you should! Last week I tried a new pizza place in Laguna Niguel called Blaze Pizza. They are known for cooking their custom-made pizzas in a flash! 180 seconds to be precise. Their mission is really simple. They are all about bringing the community a place where guests can connect, create and enjoy great pizza at crazy fast speed.
The interior of Blaze Pizza is extremely spacious and has an industrial feel. Each restaurant has an individual theme and The Laguna Niguel location has a wall with giant letters on it that say "Make Waves". They are certainly making waves in the OC!

The menu boards are very straight forward and easy to read. You can choose a signature pizza, or build your own. Both are only $7.95 and have 6 slices.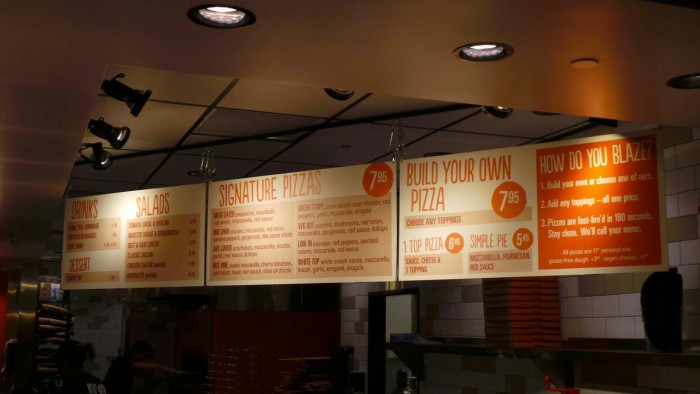 The ordering process is really easy and really fun! You walk through the assembly line and you begin by choosing the type of sauce you want, then you choose your cheese, then you choose your meat if you want any and finally you choose your veggies. You can pick as many or as few toppings that you want and it is all just one price. You can't beat that!
They have a really great selection of choices too. I saw Kalamata Olives (which are my absolute favorite) as well as fresh whole leaf basil and even artichoke hearts which you don't see in a lot of places. Blaze pizza crust is very thin so I would not recommend piling up a bunch of heavy toppings.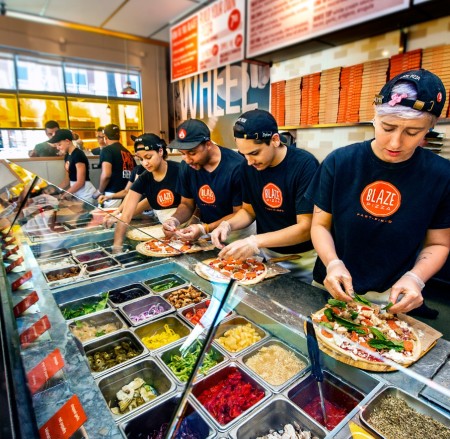 Blaze Pizzas
During my visit I got to experience several different flavors of pizzas. As you can see in the photos the choices are endless. From left to right I tried: A simple pie which was
just mozzarella, parmesan, red sauce. My 3-year-old daughter really enjoyed this and she is a picky eater. The crust was crispy, the cheese was mild and the sauce was amazing. I wish I could bottle it and use it on pasta.
The second pizza was one that I custom-made myself. It had red sauce, mozzarella cheese, ham, sausage, pineapple, olives and onion. It was delicious!
The third pizza was the green stripe: pesto drizzle over grilled chicken, roasted red peppers, chopped garlic, mozzarella, arugula. I love pesto and I had no idea how amazing it tasted on Pizza. Plus it looks so pretty.
The fourth pizza was the BBQ chicken pizza and it was my absolute favorite. It had grilled chicken, mozzarella, red onion, banana peppers, gorgonzola, bbq sauce drizzle.
Blogger Tip: Blaze offers Gluten Free Crust for an additional charge. (They work with wheat-based flour, and do not use a separate oven or press for their gluten-free dough so just be cautious if you are highly sensitive)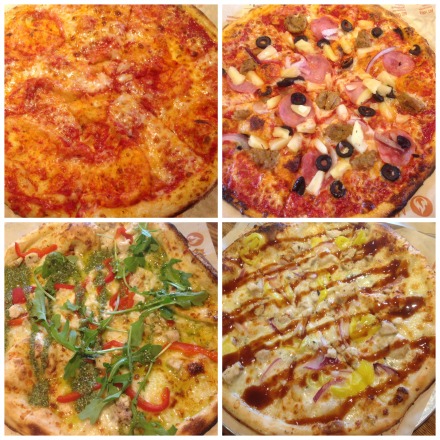 Last but not least was the Red Vine Pizza with Spicy Sauce. It had ovalini mozzarella, cherry tomatoes, parmesan, basil, red sauce, olive oil drizzle.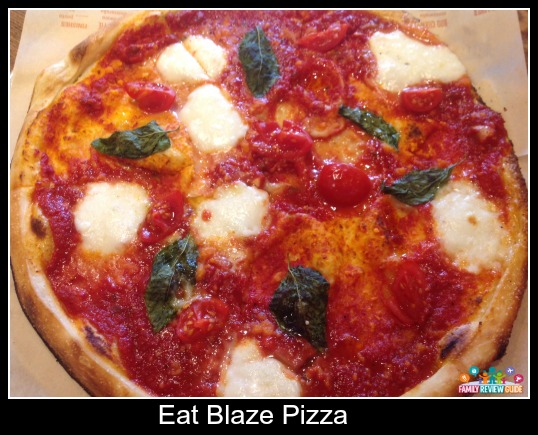 If you are thirsty after reading all of that do not worry. Blaze has a huge selection of drinks to thirst your quench. They have a blood orange lemonade, a regular lemonade and a case full of vitamin waters to choose from.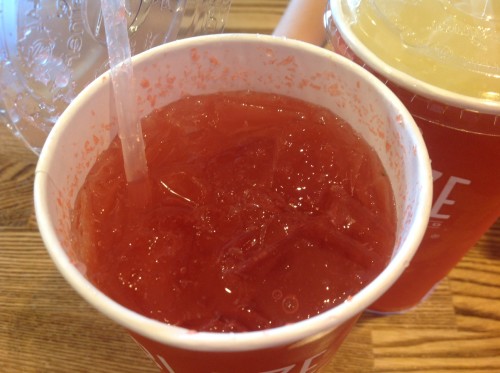 Salads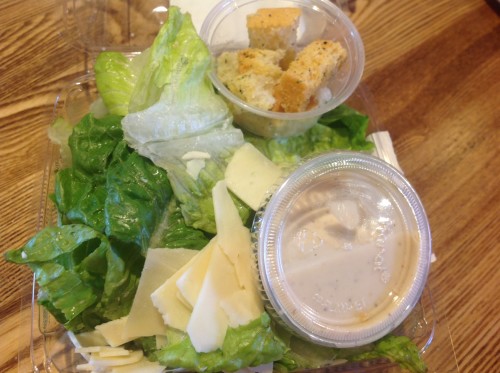 You can also order a salad with your pizza.  They come in a plastic container and are pre-made. Your choices are: Tomato, basil and mozzarella, Beet & Goat Cheese, Roasted Veggie & Gorgonzola, Classic Caesar,  Antipasto.
 Blaze Pizza Facts
The drink cups and pizza box suppliers are certified by the Sustainable Forestry Initiative
The paper pizza liners and S'more Pie bags they use are compostable
 Drink cup lids and salad dressing cups/lids are made from plant-based material (vs. petroleum-based) and are compostable
 Their salad boxes are made from recycled drinking water bottles
 Cutlery is all made from post-consumer materials
The Biscuits from the S'mores pie are imported from England.
Blaze pizza operates in 11 states including the major metropolitan area of Los Angeles, New York, Chicago, San Francisco, and Washington, D.C.
***I am giving away 2 free Free Pizza Passes each to two readers. You can enter here.
For more information please visit Blaze on Facebook and on Twitter.