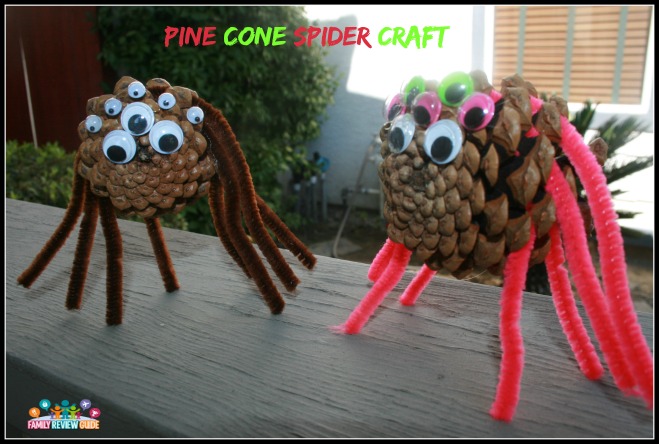 Last week I showed you all how to make a Pinecone Parrot on the blog. This week I am showing you how to make Pine Cone Spiders! They are super easy and the kids will have a blast playing with them. I first saw them on Firefliesandmudpies.
Having arachnaphobia myself, I prefer to make these craft spiders for my kids to play with instead of having them play with the real ones =)
Pine Cone Spider Craft Supplies
Pinecones (you can gather ones from the ground or buy some from Michaels craft store)
Pipe Cleaner. (brown is preferred but any color will do)
Googly Eyes (different sizes work best)
Glue Gun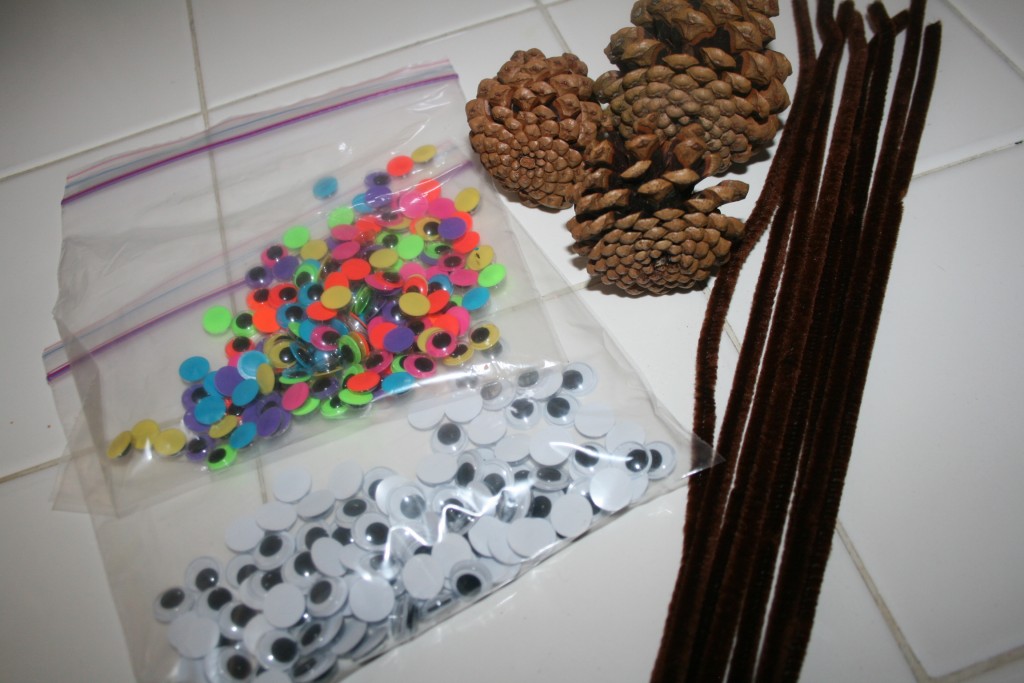 Instructions
First glue your googly eyes onto the Pine Cone with a glue gun. I used different sizes.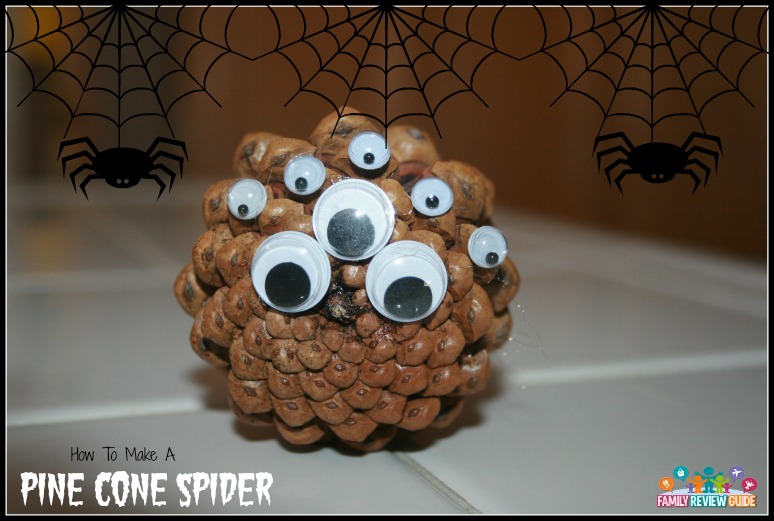 The take some pipe cleaner and Wrap 4 full-length pieces around the pine cone to make a total of 8 legs. Trim with scissors for desired leg length.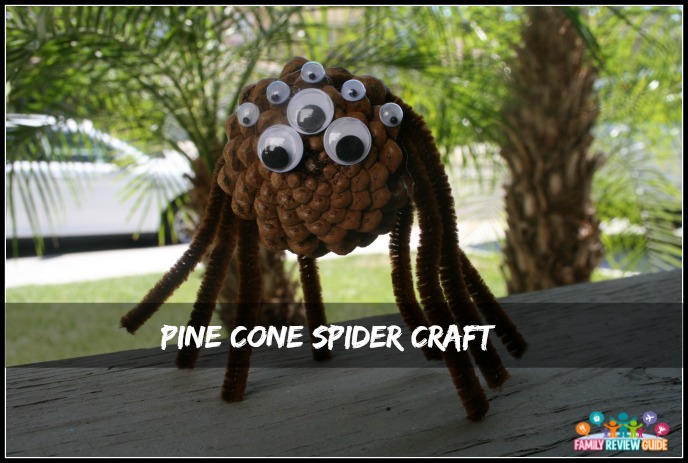 Enjoy! Add in some spider webs or some twine if your kids want to play with them.