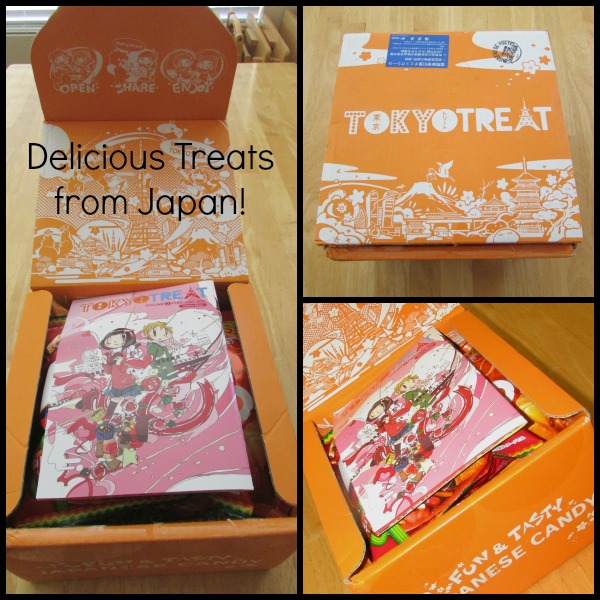 I don't know about you but I love to get monthly subscription boxes. The way they work is you pay a monthly fee and they send you an assortment of whatever their company sells. Well I have found the perfect one for my family! It's called Tokyotreat! They are delicious sweets and treats from Japan. And they literally get sent to you from Japan. So everything you get is in Japanese. But don't worry! Their mini magazine that comes with each box is in English so you know exactly what you are getting.
TOKYOTREAT UNBOXING
Taste Testing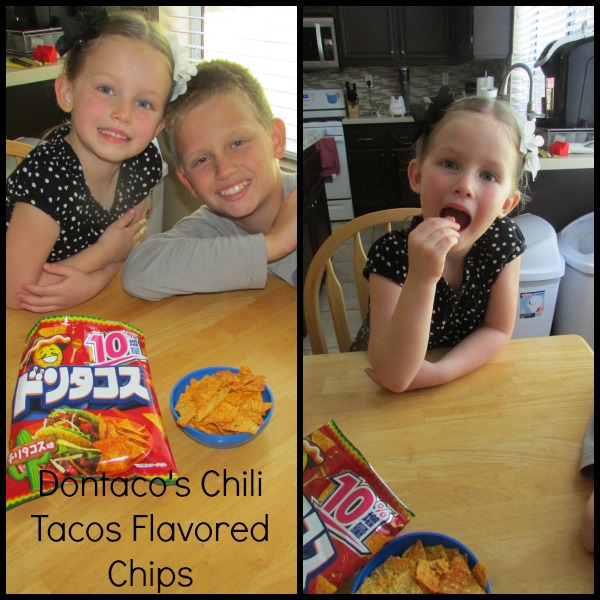 The first thing we tried was the Taco flavored chips. They were very flavorful! Both kids loved these and wanted me to see if I could order more so they could take some in their lunch to school!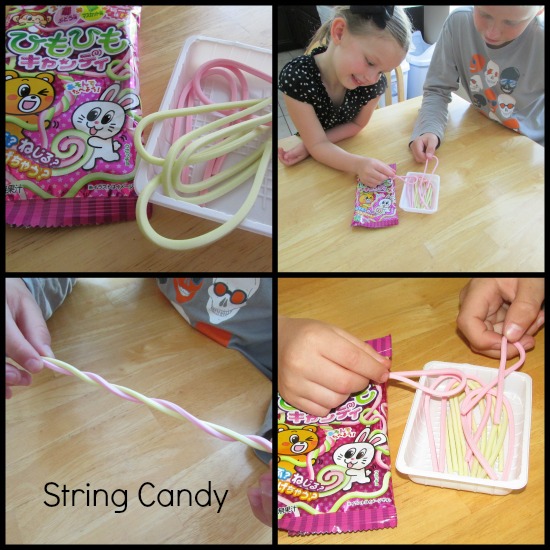 Next, we tried the String Candy. So the flavor in the magazine says Grape and Muscat flavor. I looked up the word Muscat and it's another name for Grape so it's Grape and Grape flavor.But if you look on the package it shows that if you twist the 2 candies together it turns into a Peach flavor. And you know what….it totally did!!! It was yum-o!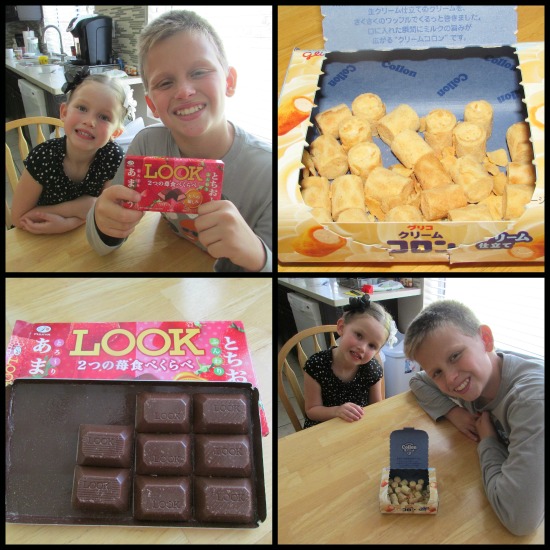 Look and the bonus treat was next. Look was creamy and chocolatey and was gone in about 2 seconds flat. Luckily I took a couple before the kids wolfed the rest down! The bonus treat was a flakey cookie with a coconut and vanilla center. It was pretty good!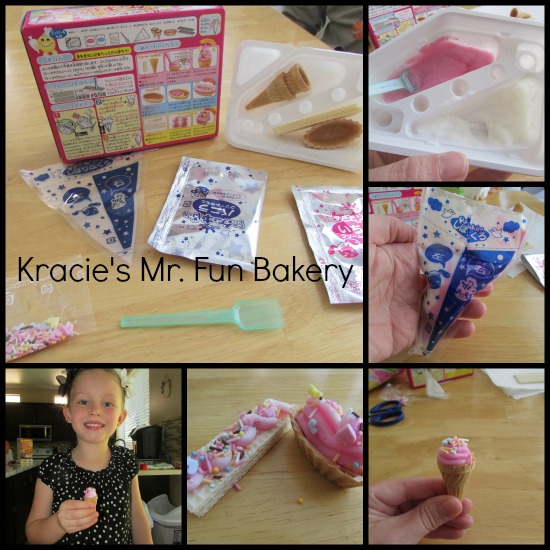 Next, we decided to make the DIY ice cream kit. Since everything is in Japanese you have to follow the pictures so you know how to make the candy. Luckily we are big fans of Nerunerunerune which is another diy Japanese candy so we knew what to do. It was fun to make and even more fun to eat! Of course, my daughter loved it because it was pink…with sprinkles!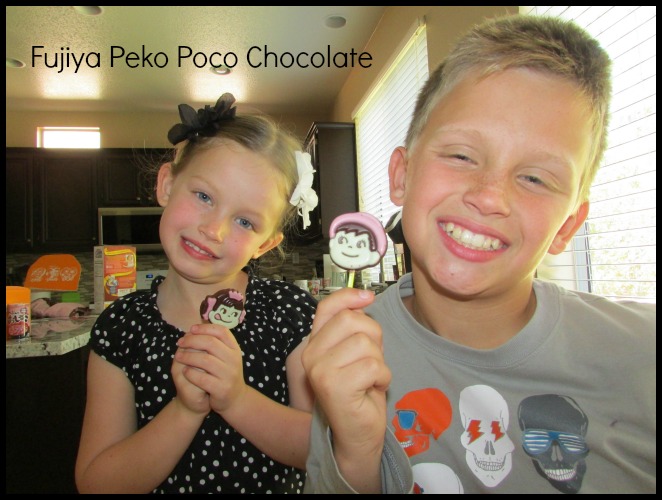 We tried the Fujiya Peko and Poko chocolate pops next. The chocolate was smooth and creamy. These come from a classic Japanese company called Fujiya which is very well-known in Japan.
TOKYOTREAT FORTUNE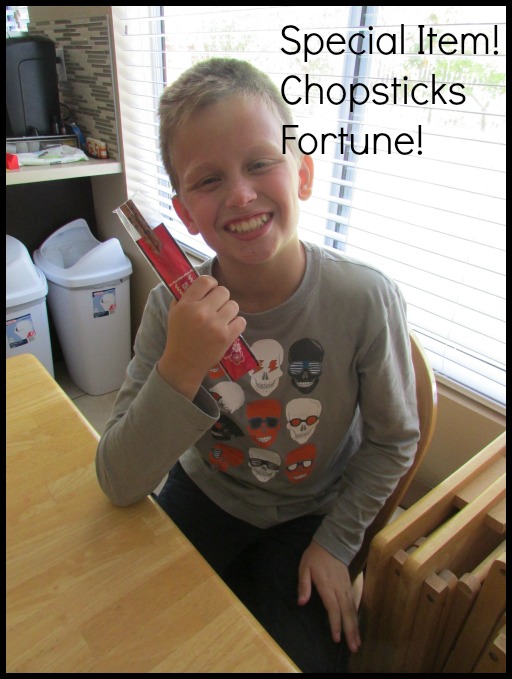 And one last thing! Hiding in the bottom of the box were these Good Luck Fortune Chopsticks! I didn't even see them when I was doing my unboxing video! But my son pointed them out so I let him have them. They are bamboo, traditional Japanese chopsticks with a fortune attached. What a lucky kid!