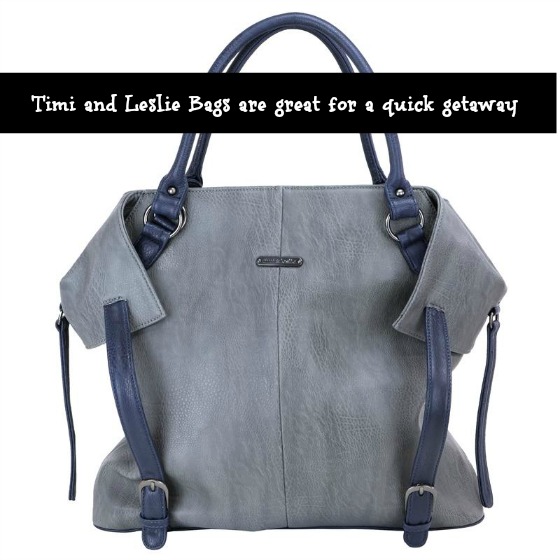 Timi & Leslie Bags. Style, Function, and Organization
Style and function are two important factors I look for when buying a bag. I often take overnight trips so I don't always use a full sized suitcase because I like to travel light.  Timi & Leslie bags are well known for being great Diaper Bags but they also make great travel bags. Their designs are inspired by the philosophy that being a parent does not mean sacrificing style to gain function. With Timi & Leslie bags parents get the best of both worlds. They can look chic and stay organized.
Recently I went on an overnight to a local hotel with my son  and I used my Timi & Leslie bag (Charlie Style) to pack my stuff.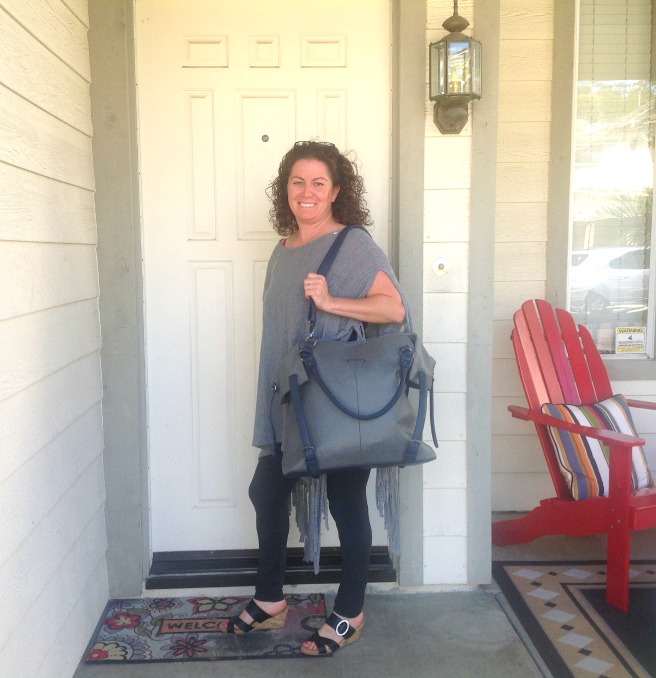 The Charlie bag is made from vegan faux leather (PVC free) and features a custom hardware in a gunmetal finish. Charlie comes with many functional and fashionable accessories and features:
A cross body, adjustable detachable strap so you can wear it hands free whenever you need to;
A specially designed changing pad with a front mesh pocket where you can store your diapers, wipes and creams when you need to make a quick diaper change trip;
A zippered sac to put away soiled clothes;
A stylish clutch that you can use as your purse (who wants to carry a purse and a bebe bag?) with interior credit card slots and an inside zipper pocket;
An insulated bottle tote to keep your baby's bottles warm or cool; (I store my toiletries in it)
Matching stroller straps so you can hang your bebe bag from your stroller;
Water resistant, light colored lining so you can easily see everything in your bag;
Two exterior pockets;
Six interior organizational pockets;
Inside key fob – never lose your keys!
Bag Measures: 15.5"H x 17"W x 4.75"D x 7"HD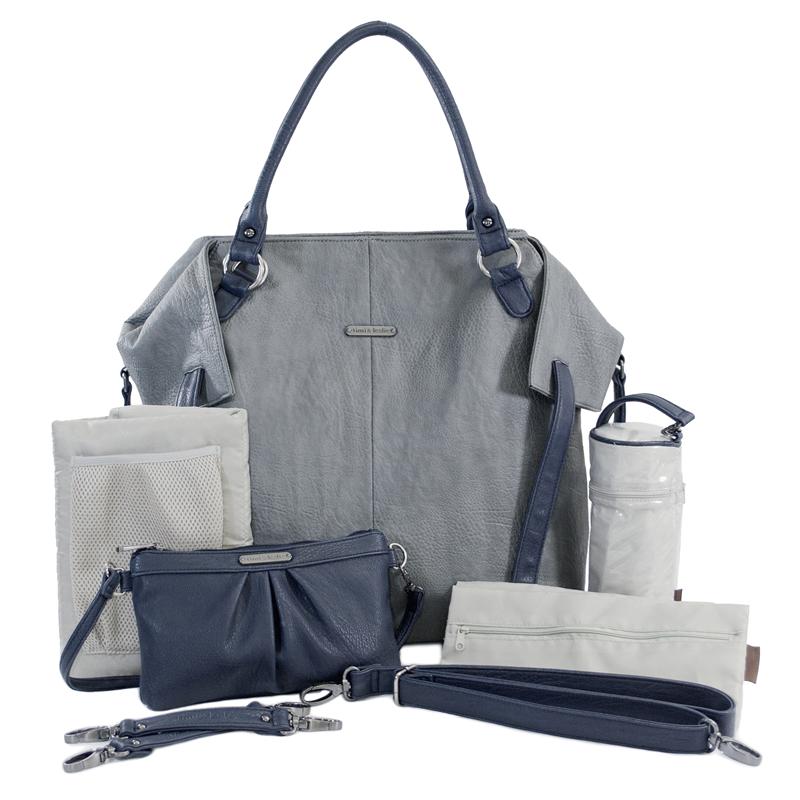 Although I don't use my Charlie bag as a diaper bag,  the accessories are still very useful. For instance: I put mini toiletries in the insulated bottle holder. It wipes clean super easy AND there is no mess if one of the bottles were to spill.
And who says you need to fill the bag with baby items? I put clothes/pajamas/yoga pants and more in mine!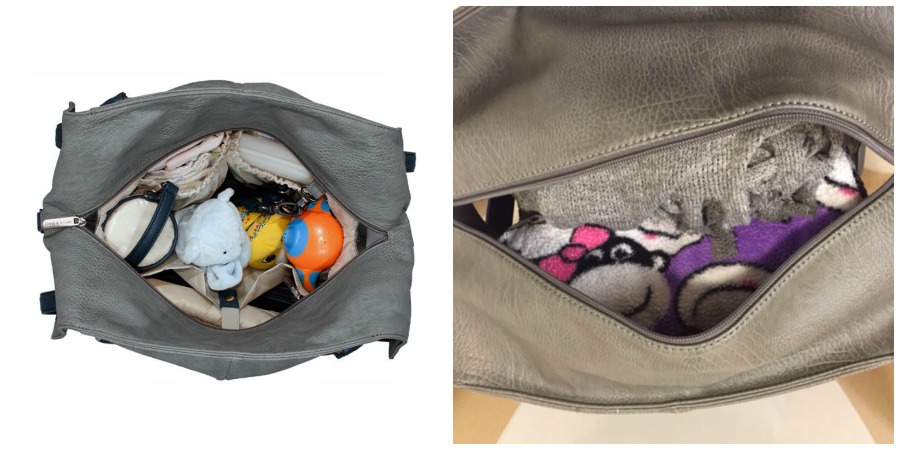 The entire line of Timi & Leslie bags is so awesome. Have a look and pic out your favorite one!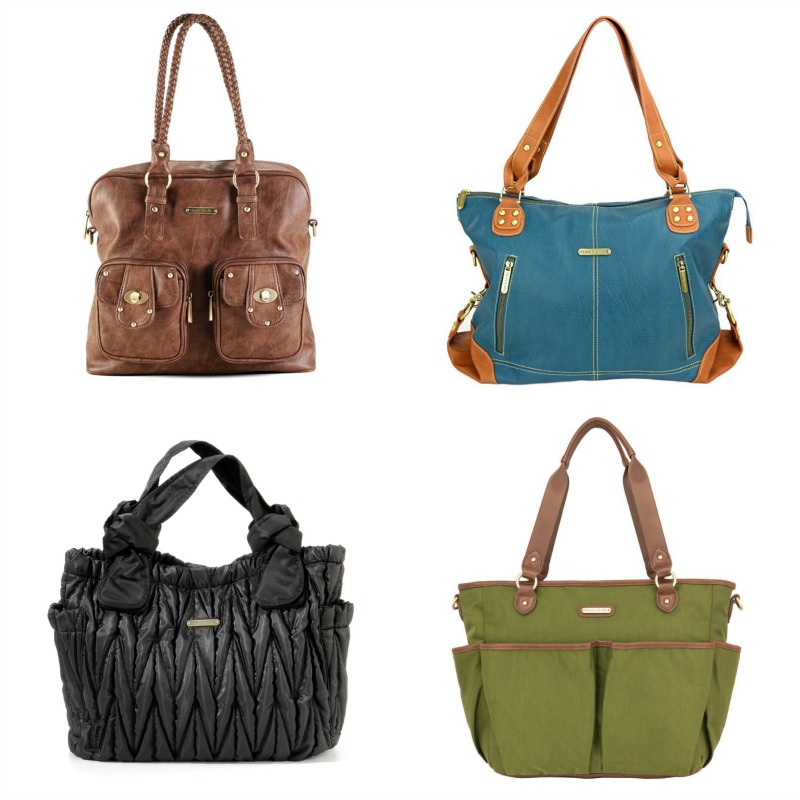 For more information visit Timi and Leslie on Facebook and on Twitter.