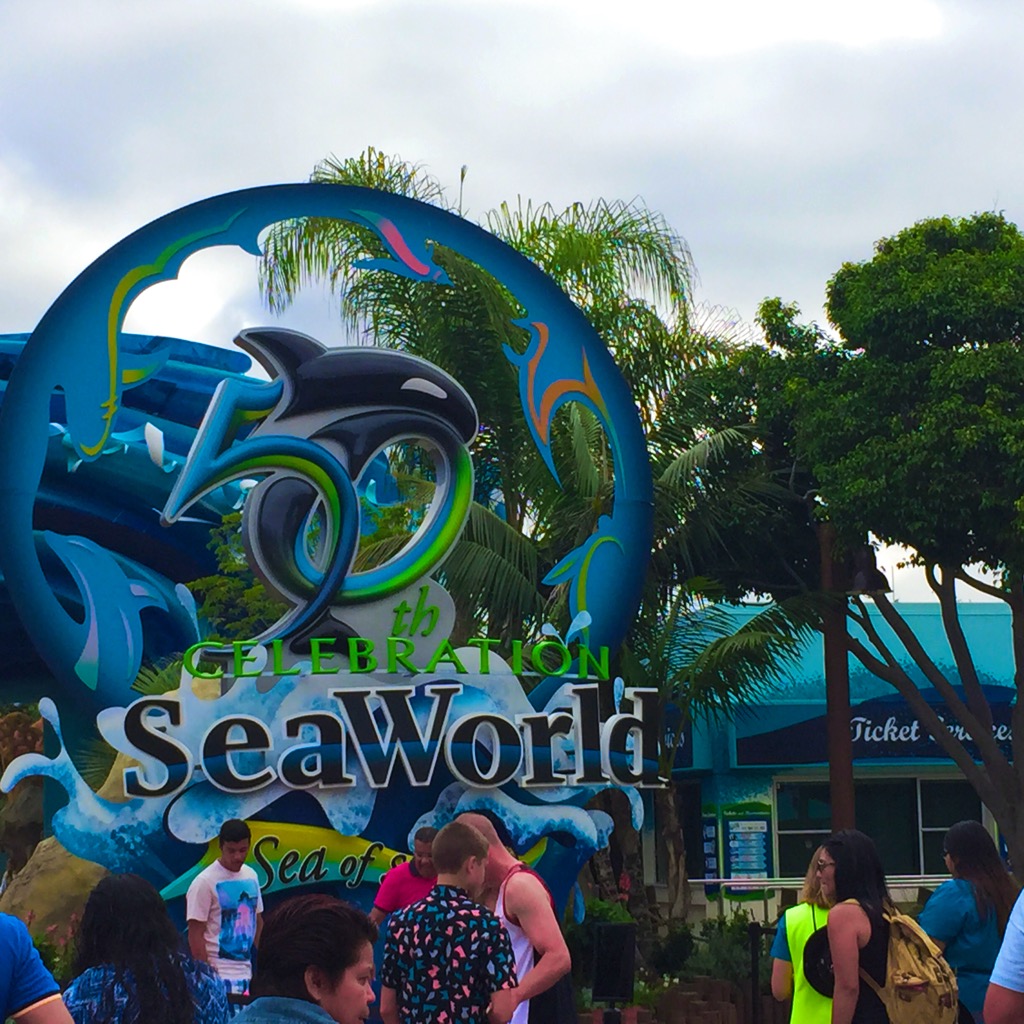 Last month in the midst of this summer heatwave, I took the kids to Seaworld for a day of fun in the sun. We got there super early and the first thing we did was ride Manta! I absolutely love roller coasters and I had no idea what I was in for.
On Manta, you can soar, dive and twist like a ray on this multi-media double-launch coaster. Even my 9-year-old who had never been on a roller coaster before rode this with me and laughed and smiled the entire time!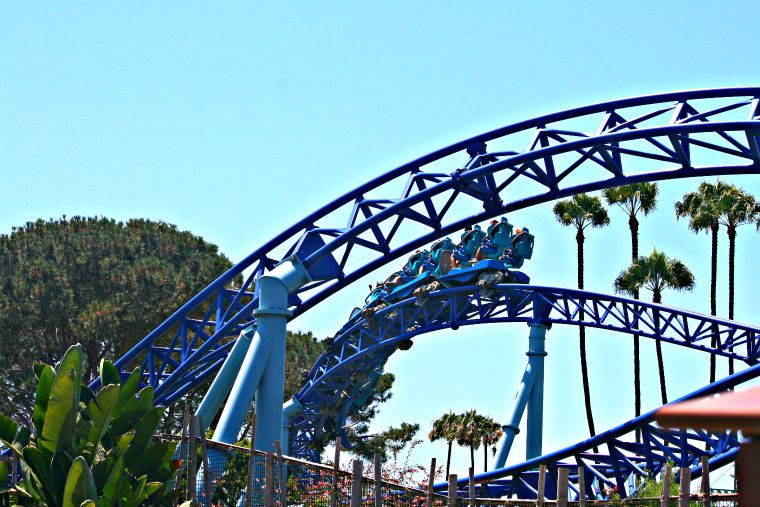 After so much excitement, we decided to take in the new Dolphin show called "Dolphin Days. On the way there we watched some trainers work with some park guests in an unforgettable in-water animal experience where they got to meet, touch and feed dolphins as trainers taught them how to communicate with them using hand signals and the universal language of play. This experience is open to the public and you can purchase tickets Seaworld.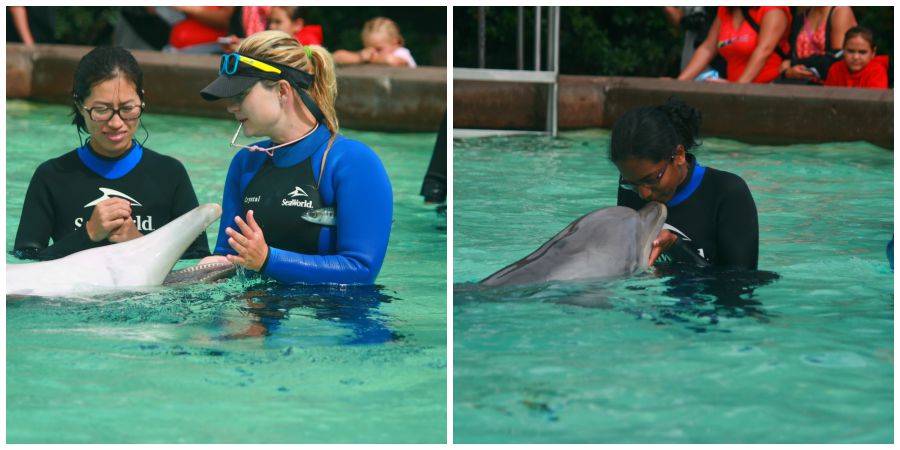 Finally, it was time for the Dolphin show to start. We happened to see one of the last few shows of "Blue Horizon" but they have replaced it with all brand new show called "Seaworld". The show was spectacular with aerialists and divers and I was captivated the entire time.
Video of Blue Horizon

Shamu Show
The next show we took in was the Shamu Show. The arena for this show is enormous and it was packed like nothing I have ever seen before. There are dancing fountains that set the stage as you connect with majestical killer whales and learn how to make a difference in this planet we share.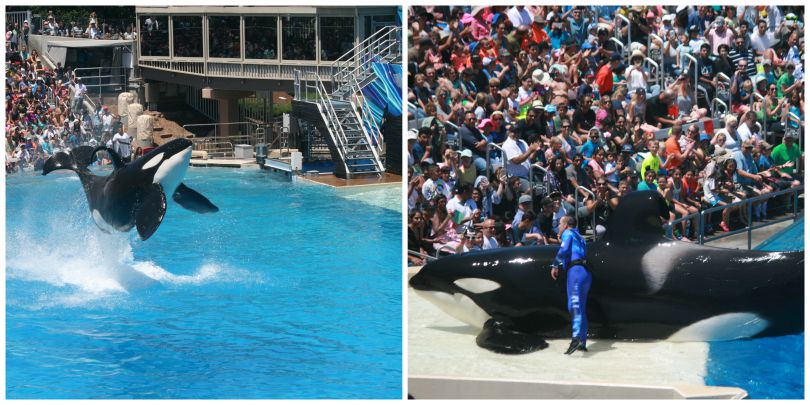 Pet's Rule
The last show we saw was a fun animal show called  "Pet's Rule". This high-energy show has lots of laughs, surprise twists from a cast of unlikely characters that will delight, charm and tug at the whole family's heartstrings. Dogs, cats, birds and potbellied pigs will show you that SeaWorld's famously humane training techniques aren't just for big stars like Shamu®.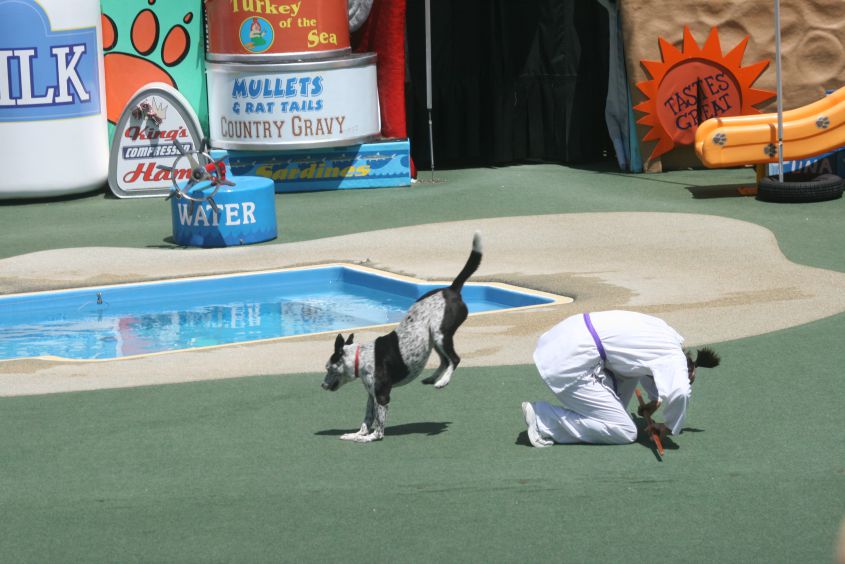 After we watched some shows we walked around the park and saw all of the animal exhibits such as:
It was a great way to cool off from the hot sun and see all of the exotic animals we don't often get to see in a close-up encounter.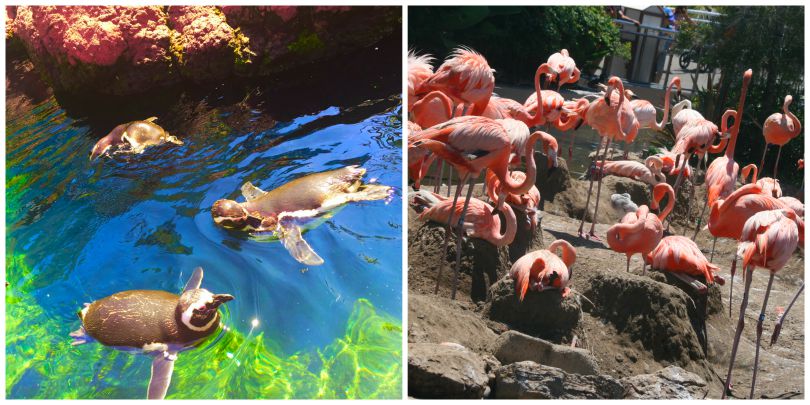 Seaworld also participates in various educational programs such as resident camps, day camps, sleepovers and school programs. For more information visit Seaworld on Facebook and on Twitter.