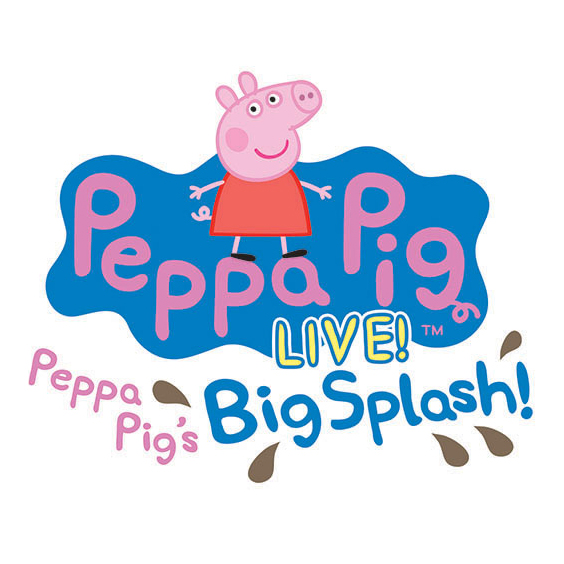 This is one of the most exciting posts I have done in a long while, and I'll explain why. I have a 4-year old who is obsessed with all things pigs. Specifically a little British animated pig named Peppa. My daughter has seen every episode of Peppa Pig and knows every character by name that she has even started talking British at home. For instance, she has started calling the mail "post". When we are at the store she calls the line a "queue".  If one of her brothers is misbehaving she calls them "cheeky". So needless to say she is obsessed with the show.
I just found out that Peppa Pig's First-Ever U.S. Live Theatrical Tour is visiting Los Angeles Microsoft Theater On February 21st, 2016. Tickets on Sale Saturday, September 19th at 10:00am
In this New Live-Action Adventure 'Peppa Pig's Big Splash the nursery roof is leaking and Peppa and her friends need to fix it quickly. They set up a fair to raise money so Mr. Bull can do the repairs. There's plenty of fun to be had as Peppa, George, Mummy and Daddy Pig, along with Danny Dog, Pedro Pony and Suzy Sheep work together to organize an exciting day out complete with a Champion Puddle Jumping competition judged by Mr. Potato, where everyone gets wet! An interactive experience full of singing, dancing, games, and muddy puddles, Peppa Pig's Big Splash is a guaranteed blast for preschoolers and their parents alike!
Tickets are on sale Saturday, September 19th at 10:00am and available at axs.com or by calling 1888-929-7849.
Citi® Cardmember and Facebook presale tickets, as well as "pink carpet" VIP packages that include a meet and greet, will be available September 16 at 10:00 a.m.  Citi® Cardmember Preferred Tickets and general public tickets are on sale beginning September 19. Fans can purchase tickets and find more information at www.peppapiglive.com.