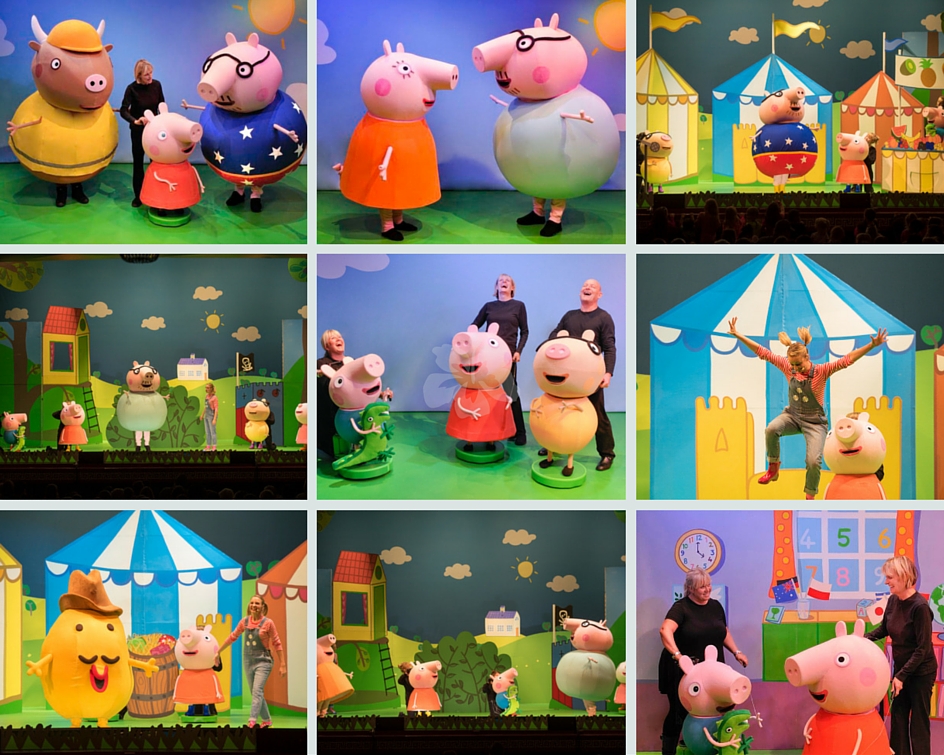 Peppa Pig, George and their friends are back with a brand new live show, Peppa Pig's Adventure. The latest rendition of Peppa Pig Live!, one of the most successful family theater tours in North American history, will visit cities coast to coast in the United States including Los Angeles on November 10 at Microsoft Theater. 
Ticket Information
Tickets are still available at AXS.com or MicrosoftTheater.com
About The Show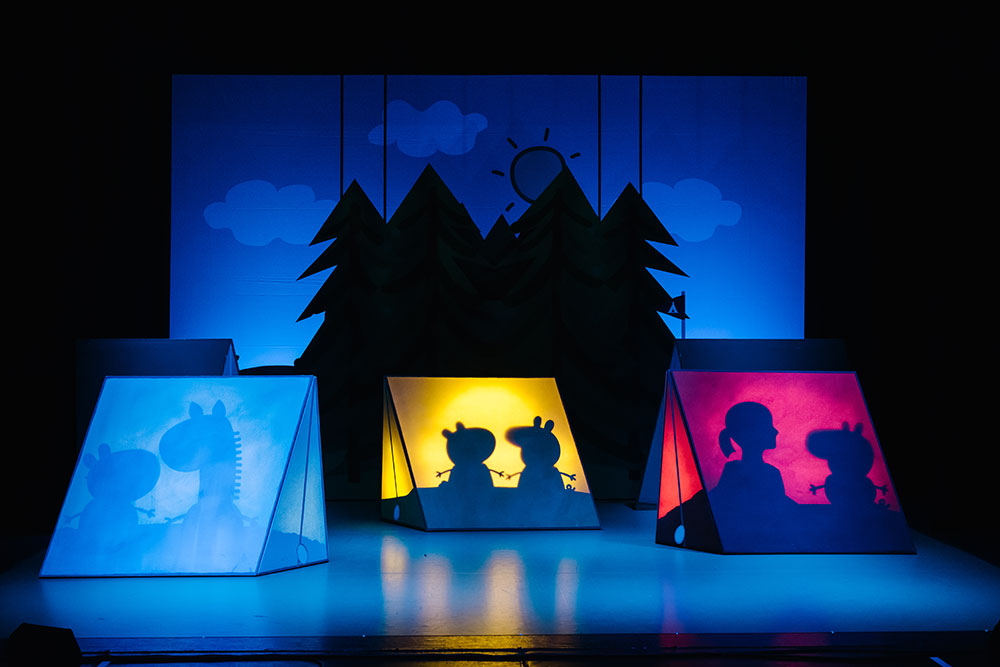 In Peppa Pig's Adventure, Peppa gets ready to go on an exciting camping trip to the woods with George and her school friends, including Pedro Pony, Suzy Sheep and Gerald Giraffe. With lunchboxes packed and Daddy Pig driving the bus, Peppa and friends are excited about their outdoor adventure, full of games, laughter and live music. The happy campers soon settle down to sleep and listen to the gentle pitter-patter of rain. Safe and warm inside their tents, the excited group can look forward to morning time, when there will be lots of muddy puddles to play in.
Peppa Pig Live is based on Entertainment One's (eOne) top-rated Nick Jr series that airs more than 30 times per week and reaches over 75 million homes daily. The various tours have sold over a half a million tickets while logging more than 340 performances in North American cities since 2015.
"Peppa Pig's Adventure is a truly dynamic and engaging way for young fans and their parents to experience their much-loved pre-school television property on the big stage," said Joan Grasso, eOne's SVP, Licensing – North America, Family & Brands. "There's nothing like watching little ones react to seeing Peppa Pig live  — the joy and excitement in the theater is infectious. We are thrilled to offer this one-of-a-kind experience in major cities across the U.S."
A few years ago my daughter and I saw this and we had more fun than playing in a muddy puddle! Peppa Pig Live came to Los Angeles so we went with some friends to enjoy a day of dinosaurs and silly laughs. When we arrived it was so cute to see all the kids decked out in their Peppa pig outfits. Even the moms joined in by wearing  "mommy pig" shirts!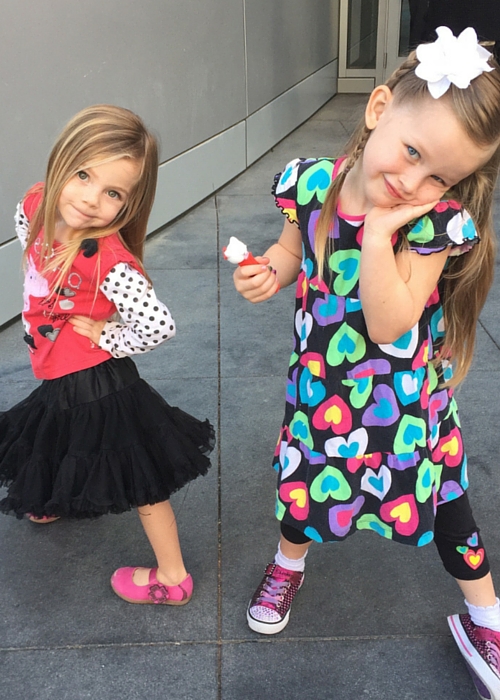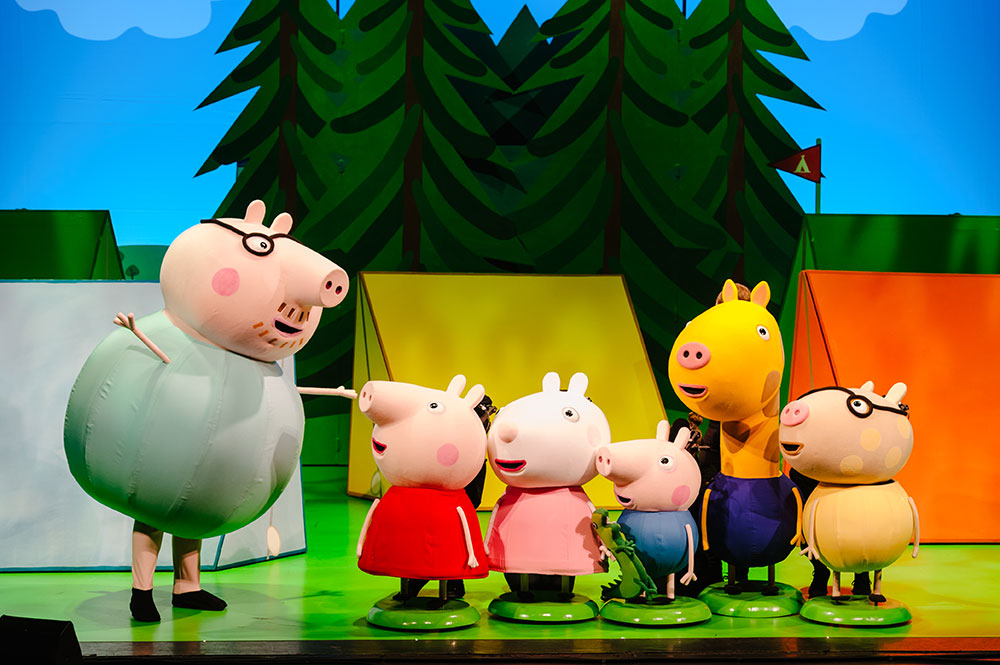 The entire show is a mix of puppetry and live action. The puppeteers wear all black and at times hid behind their characters so you could not see them. Other times they pushed them around the stage.
The host of the show was really good! She had great energy and got all of the kids to participate. The UK accents were really cute and it really made it relatable for the kids since that is what they hear on TV.
Peppa's Big Splash incorporates lots of songs and audience participation which the children loved. There is even a chance to sing along to the 'Bing Bong Song' and we loved this. The atmosphere was fantastic, and everyone joined in! Although, unfortunately, Madame Gazelle isn't on hand to lead the singing!
In two half-hour parts with a twenty-minute intermission, the show is the right length to hold Children's attention
Tips for the show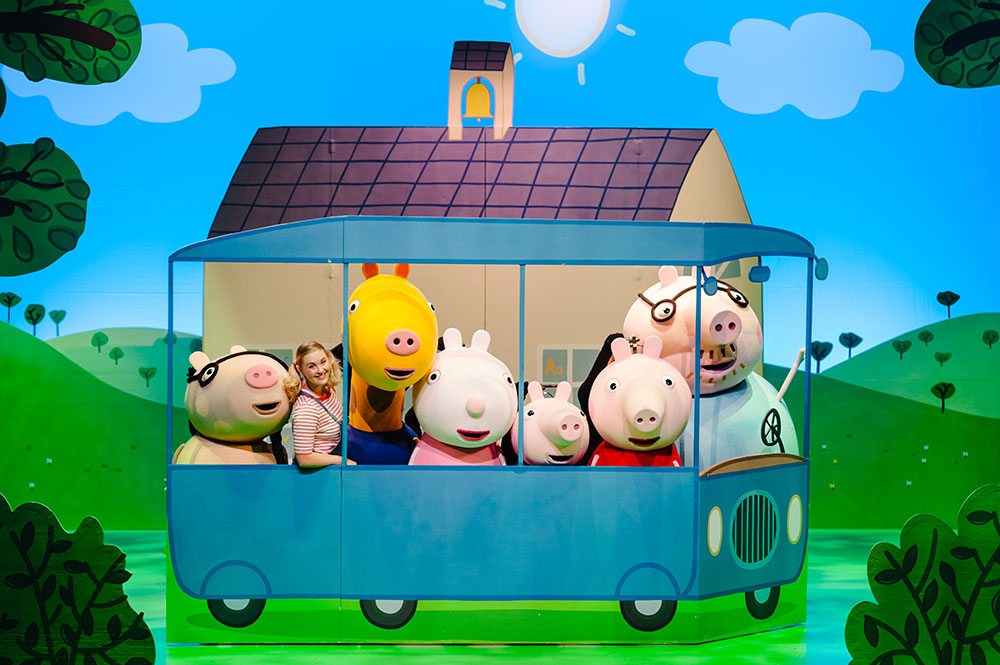 There is a lot of standing up and sitting down do wear comfortable shoes
Prices are high for food and novelty items . Consider dining somewhere at L.A.Live or purchase some Peppa pig merchandise online before the show.
There is a 20-minute intermission so it might be a good idea to bring something to keep your kids busy.
See the Schedule
See when Peppa Pig is coming to your city. Click here to see the schedule.
Win a Family 4-Pack of Tickets
Enter my Instagram Giveaway for a chance to win a family 4-pack of tickets to Peppa Pig Live on November 10th at 12pm at The Microsoft Theater.
Get Social
For more information visit Peppa Pig on Facebook.