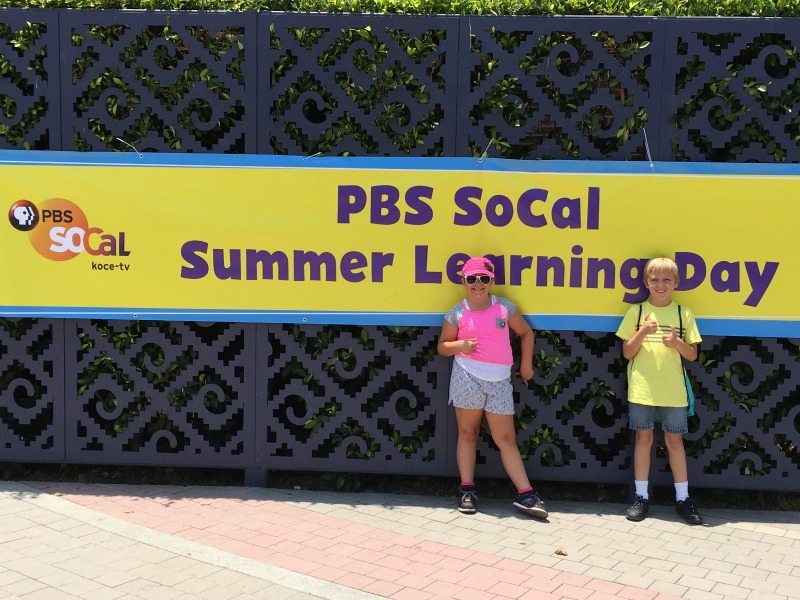 PBS Inspiring Minds For Over 40 Years
Recently we were at the PBS SoCal's Summer Learning Day out in Downtown Los Angeles, where we experience the great ways that PBS continues to inspire the minds of your young ones.  PBS SoCal and LA Plaza de Cultura y Artes partnered up to celebrate National Summer Learning Day. Side note: I had no idea this day even existed, did you?  PBS SoCal brought together many other LA organizations to call attention to the importance of continuing to learn even on summer break.  Research has shown that the long summer vacations break the rhythm of instruction, leads to forgetting and requires a significant amount of review of materials when the student returns to school.
The event enable children to learn about science, technology, engineering, art and math by participating in fun activities, handing our resources and of course giving away some great education prizes.  The kids were entertained by the Story Pirates and were able to meet and take pictures with PBS Kids characters Curious George and Jet from "Ready Jet Go".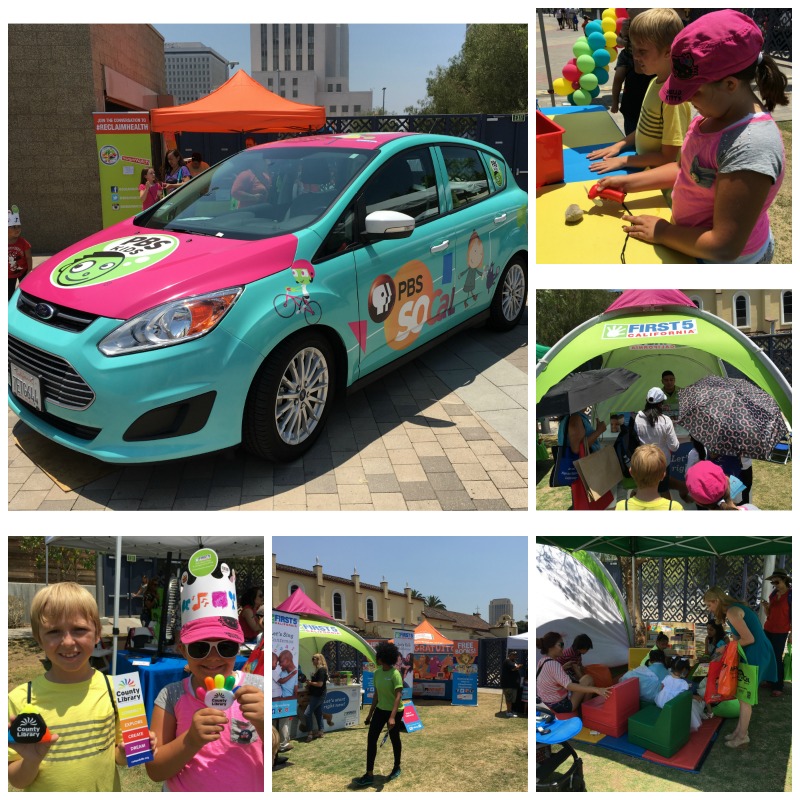 Why you should check out PBS SoCal:
PBS SoCal is more than just our old favorites like Mister Roger's Neighborhood, Sesame Street, Bill Nye the Science Guy and the Electric Company.  They have a great kid safe website where they can watch PBS shows and play show themed games.
PBS SoCal continues it's dedication to education with webpages dedicated to learning.
Lastly PBS SoCal has great partnerships with the community to continue their efforts in educating the youth.  They offer events at libraries, mobile and community labs, STEM resources, workshops and so much more.
If you grew up watching PBS, I encourage you check them out again.  PBS SoCal isn't just for kids either.  Check out their site for their great shows and specials.