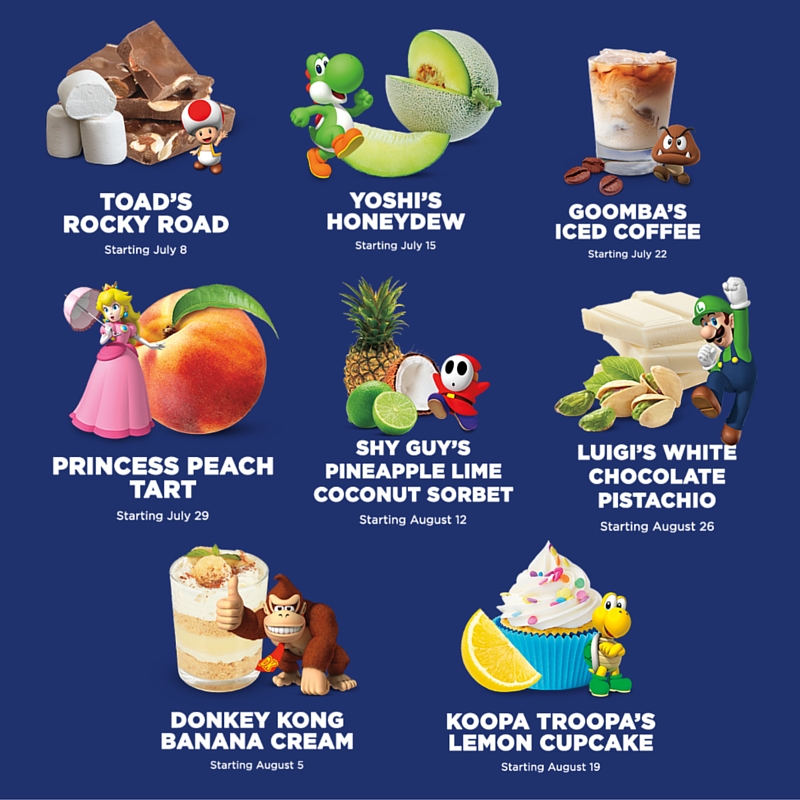 I don't know about you but I am melting here in Southern California! If you are melting too, head on over to Yogurtland and cool off with some new Nintendo inspired flavors. When stepping into select Yogurtland locations between July 1 and Sept. 8, you will crave the sweet and refreshing taste of frozen yogurt met with the sweet and refreshing faces of some of Nintendo's most recognizable superstars. Classic characters like Mario, Luigi, Princess Peach, Yoshi and Bowser that star in popular Nintendo 3DS games like Mario Kart 7 and New Super Mario Bros. 2  adorn the walls, cups and collectible biodegradable spoons that can only be found at the self-serve store. You can even power-up their palates with Nintendo-inspired flavors like Mario's Chocolate Gelato, Luigi's White Chocolate Pistachio and Toad's Rocky Road that are as delicious as they sound.
FACT:  Nintendo is encouraging you to take your portable systems with you when visiting Yogurtland so you can play the hottest games while you enjoy your cool treats.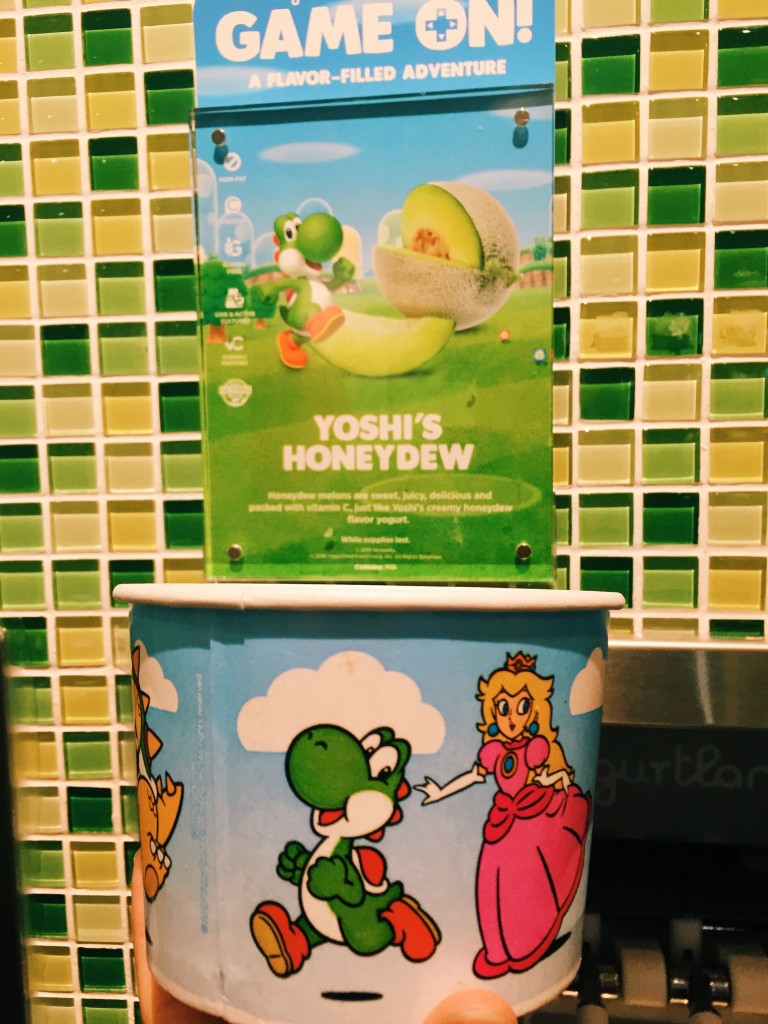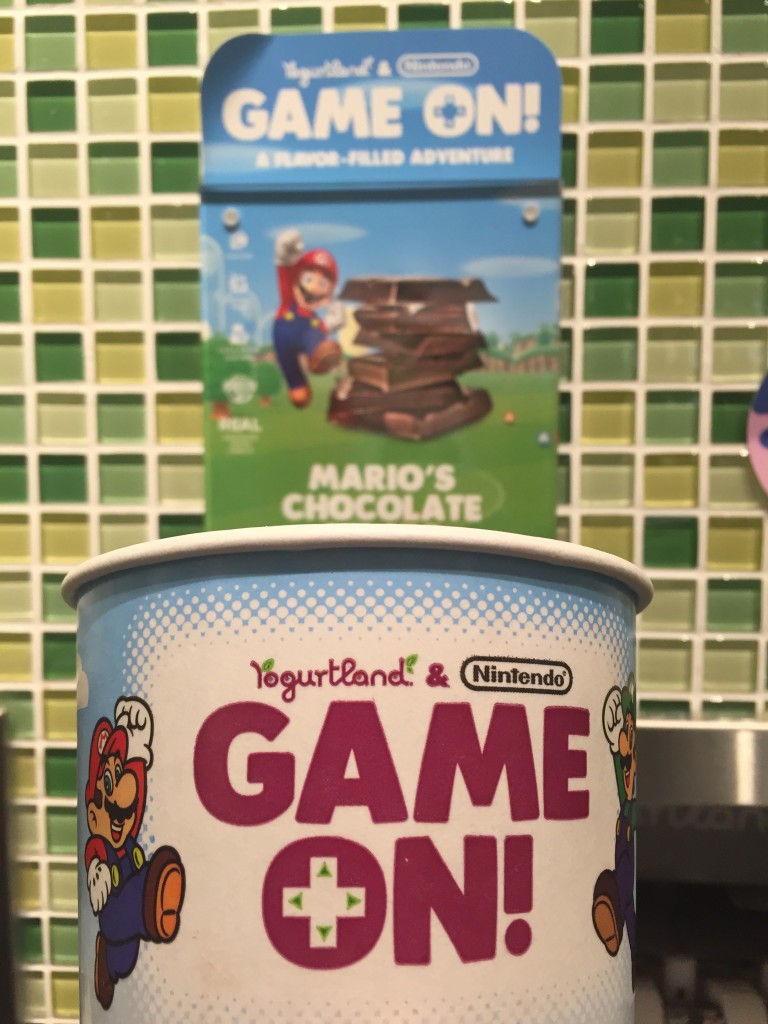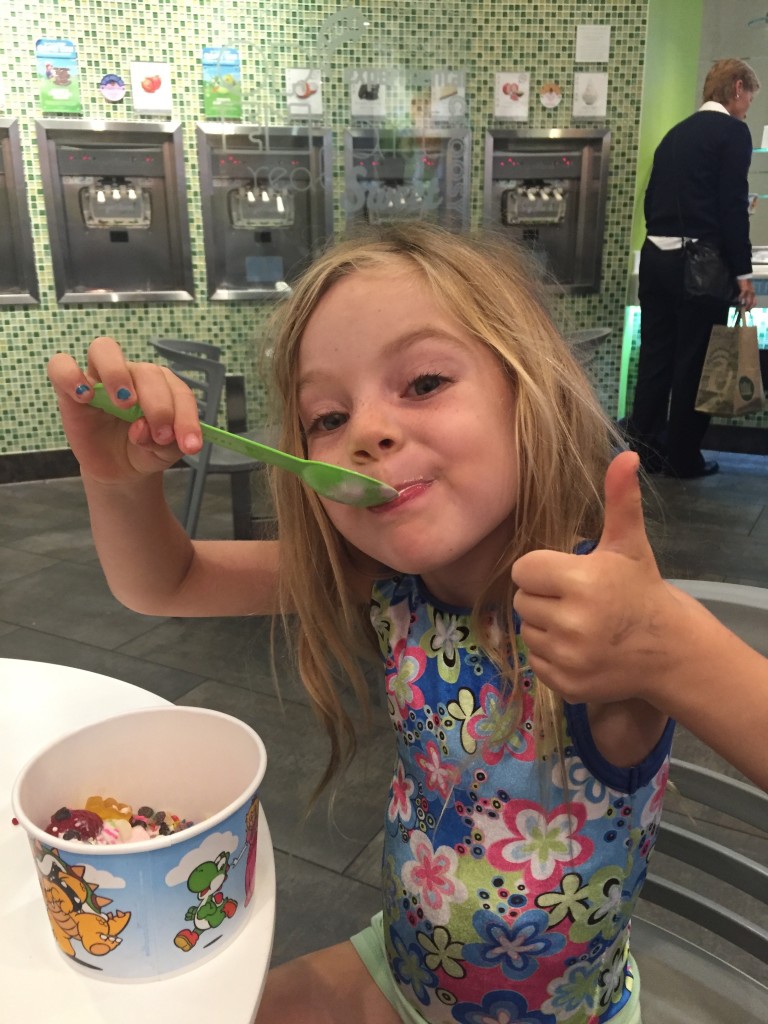 We tried the Yoshi's honeydew last week and it tasted like the real thing! My daughter gives it a thumbs up!
To expand the fun experience outside of the store, Yogurtland is also hosting a sweepstakes that offers the best treats summer has to offer. By visiting https://www.yogurt-land.com/, fans of Nintendo, Yogurtland and winning cool prizes can enter for a chance to win a Wii U system and one year of free frozen yogurt. All participants have to do is visit the website starting on July 1 and follow the simple steps to enter. One grand prize package will be rewarded every week during the 10-week promotion. By entering the sweepstakes, you are also eligible for instant giveaways, including unlimited frozen yogurt cups, Wii U and Nintendo 3DS games, as well as shiny new Nintendo 3DS systems that come with one game.