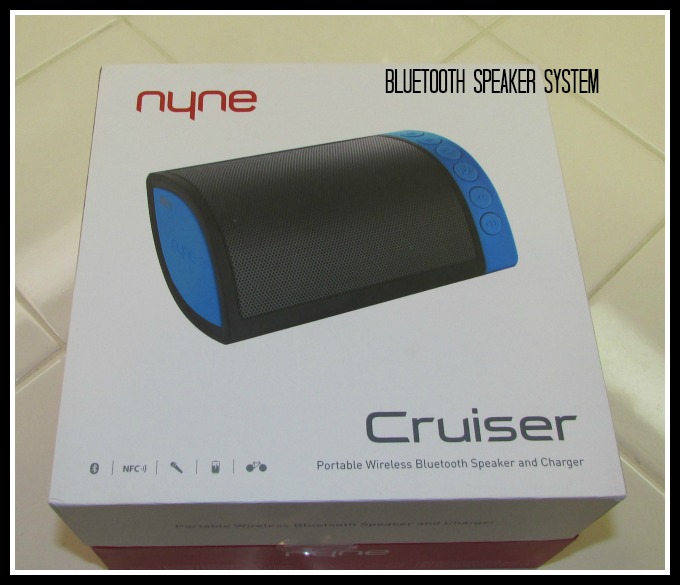 A few weeks ago I was at my Stroller Strides class and my daughter wanted to listen to Frozen the soundtrack. I turned on my phone and set it on top of the stroller and continued my class. It not only fell off my stroller but she could hardly hear it! So I decided enough was enough and I got this FANTASTIC speaker called The Cruiser by Nyne.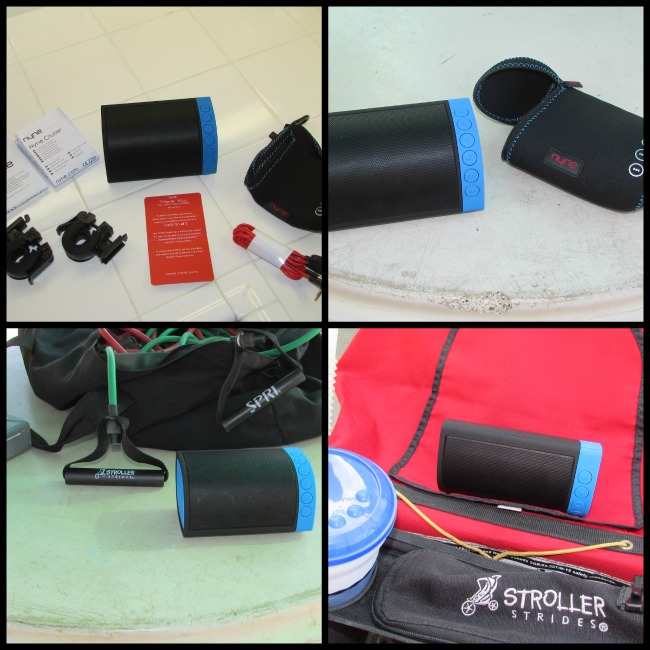 It comes inside a very sturdy box so it wasn't damaged in the shipping at all. In the box was an instruction manual, a soft side case (which has cool buttons on the case so you can even listen while the speaker is in the case), a few cords to plug into the computer and your cell phone (to charge it and if you don't want to use the Bluetooth function), clips for a bicycle or stroller and the speaker itself. I decided to get the blue one but it comes in several different colors.
NYNE CRUISER SPEAKER AT WORK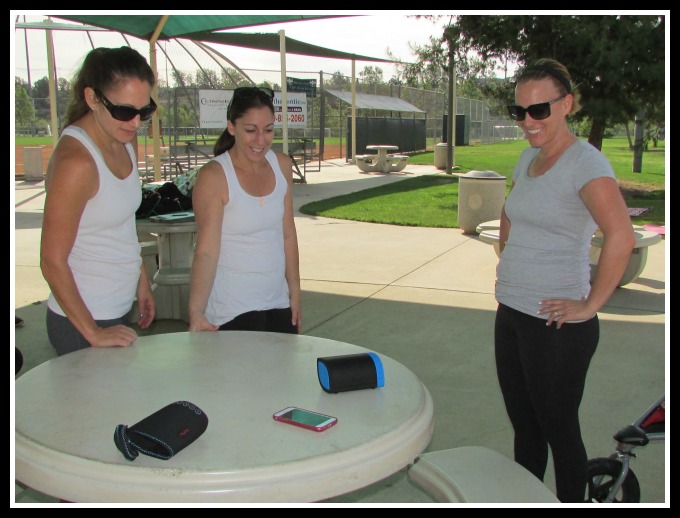 When I got to Stroller Strides with my new speaker the ladies loved it! They thought it was really cool how it was Bluetooth enabled and had that cool case. They also liked that it could clip onto the stroller. I played them some tunes off my phone and they were floored at how loud it could get! Then Kiera, the owner of Stroller Strides and our instructor for the day started class.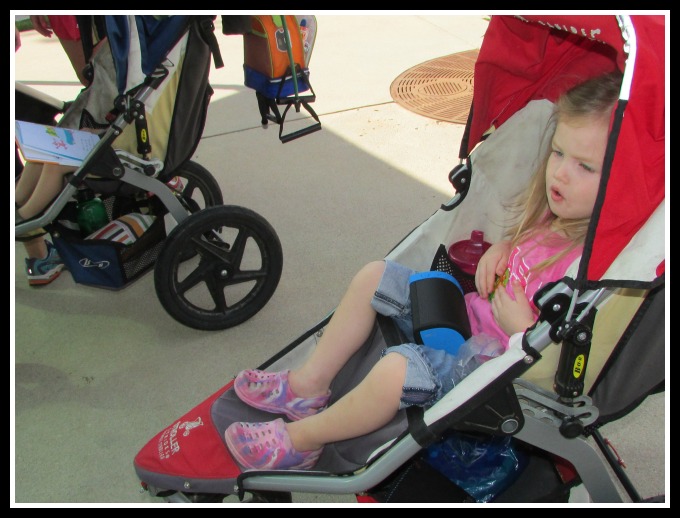 Rylee wanted to hold the speaker instead of me clipping it to the Stroller so I let her hold it. I played the Frozen soundtrack for her and she held the speaker and sang to the music the entire class period! I am HIGHLY impressed with this speaker as were the ladies in class. It is very durable and the bottom has rubber feet so it also stays put wherever you set it down. All the ladies wanted to know how to get one. I sent them to the Nyne website so they could get more info.
So if you are shopping around for a Bluetooth speaker head on over to the Nyne website. The quality is amazing and they have several different styles and colors to choose from to fit your lifestyle.
You can also find Nyne products at the following social media sites:
www.facebook.com/NYNEmultimedia
twitter.com/NYNEmultimedia
http://www.pinterest.com/nynemultimedia/