A lot of planning goes into vacations for most people. This includes saving enough money and finding the best place to fit their budgets and activities. That is why location is key to a valuable vacation. At Cedar Point in Sandusky Ohio you will need a minimum of 2 full days to cover the main park and another extra day to cover the waterpark. So why not stay at a place that will give you the most bang for your buck? This is where Hotel Breakers, the onsite property comes into play. This beachfront resort is literally one of the most convenient properties I have ever stayed at. I cannot ever imagine myself staying anywhere else when I return.
Here are a few perks of the hotel:
Within walking distance of Cedar Point and Cedar Shores. This means you can take a break mid-day and go back to your room for a nap. I found this perk invaluable!
All guests have the option of early entry. This means you can enter the park 1 hour before it opens to the public.
There is shuttle service throughout Cedar Point Peninsula.
Complimentary Parking with full in/out priviledges.
You get the best deal on ticket packages.
Check-In and Lobby Info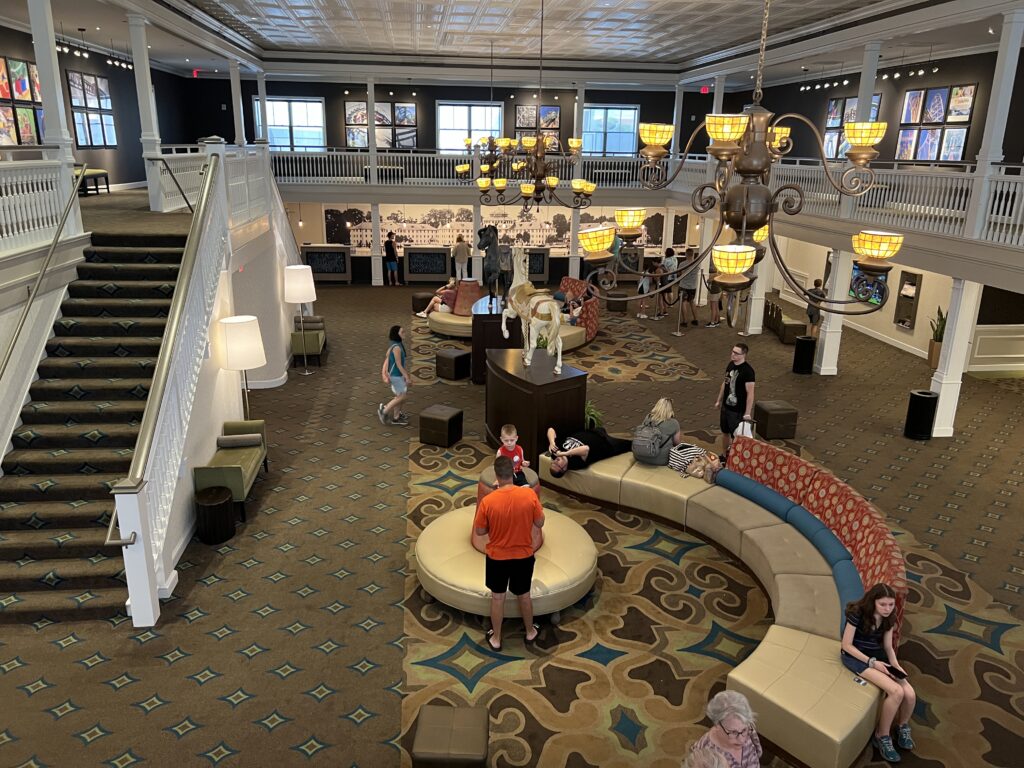 Check-in time for Hotel Breakers is 4pm. However, if you arrive earlier than that you just leave your cell number with the hotel, and they can text you when your room is available. We arrived around 4 and check-in was super fast! If our room wasn't ready we would have just left our luggage and headed straight into the park. I liked that the valet workers were helpful with parking, suggestions and luggage.
While you are checking in you will be stunned by the beauty of the Lobby and the rotund. The lobby provided comfortable, stylish seating with a focal point of two full-size carousel horses. I fell in love with all of the historic art on the walls and I recommend you take some time to look at each and every one. There is a story behind all of them.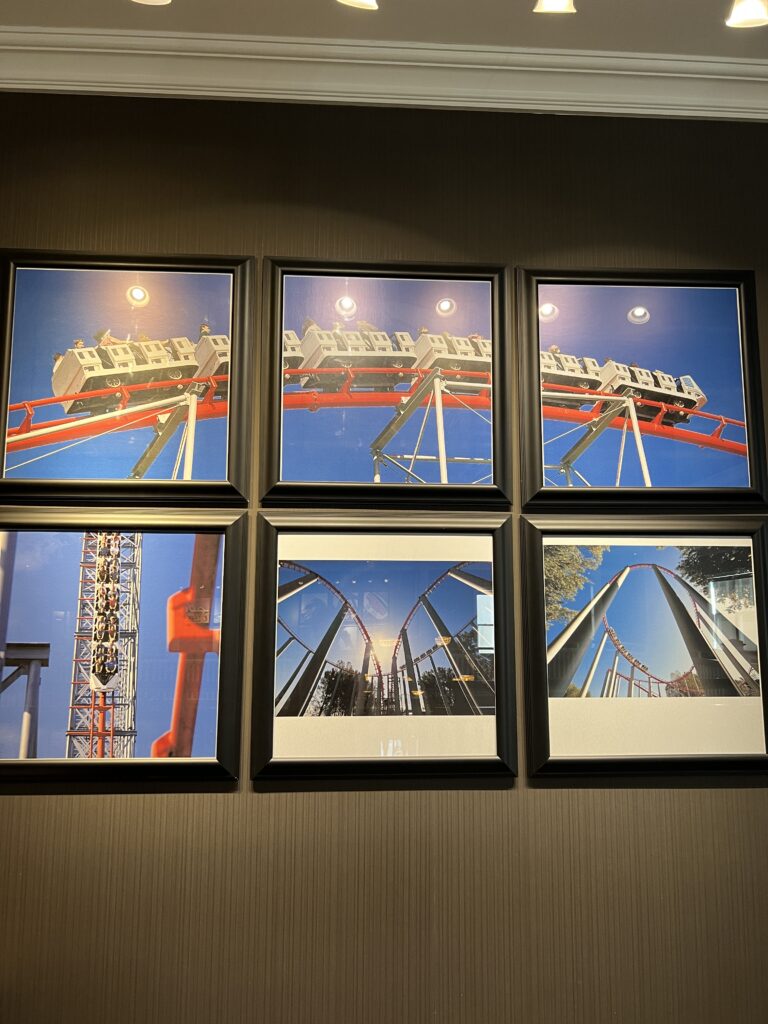 Standard Rooms Info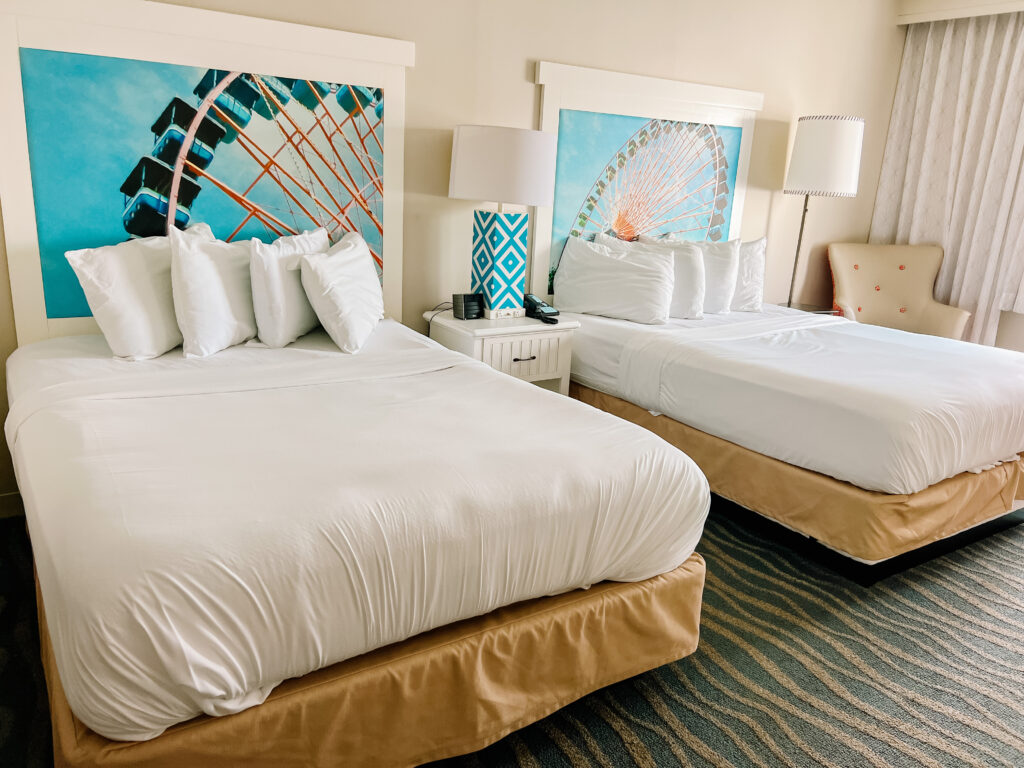 There are many options for rooms when staying at Hotel Breakers. The hotel features 669 guestrooms and suites – most with spectacular waterfront views and balconies. Guests can choose from standard rooms, standard suites and connecting rooms. During our stay we enjoyed a Standard Room with 2 Queen-Size Beds. The room was spacious enough for both my friend and I and we never felt like we were on top of one another. I found the beds to be extremely comfortable and found myself lying down to enjoy the bed as often as possible while we were in the room. Some of the amenities are:
Non Smoking
2 Queen-Size Beds
Dorm Size Refrigerator
Microwave
Hairdryer
In Room Safe
Iron/Ironing Board
Free WIFI
Accommodates up to 4 guests
NOTE: There is no coffee maker in the room. There is a Starbucks though or you can bring your own.
The desk with two chairs was perfect for squeezing in a little work or eating some food that we brought back to our room. The ice machine was just down the hall and the dorm-sized refrigerator was so nice to store bottles of water or cans of soda.
I will say that I did struggle with wi-fi while I was there but I was able to get everything I needed done.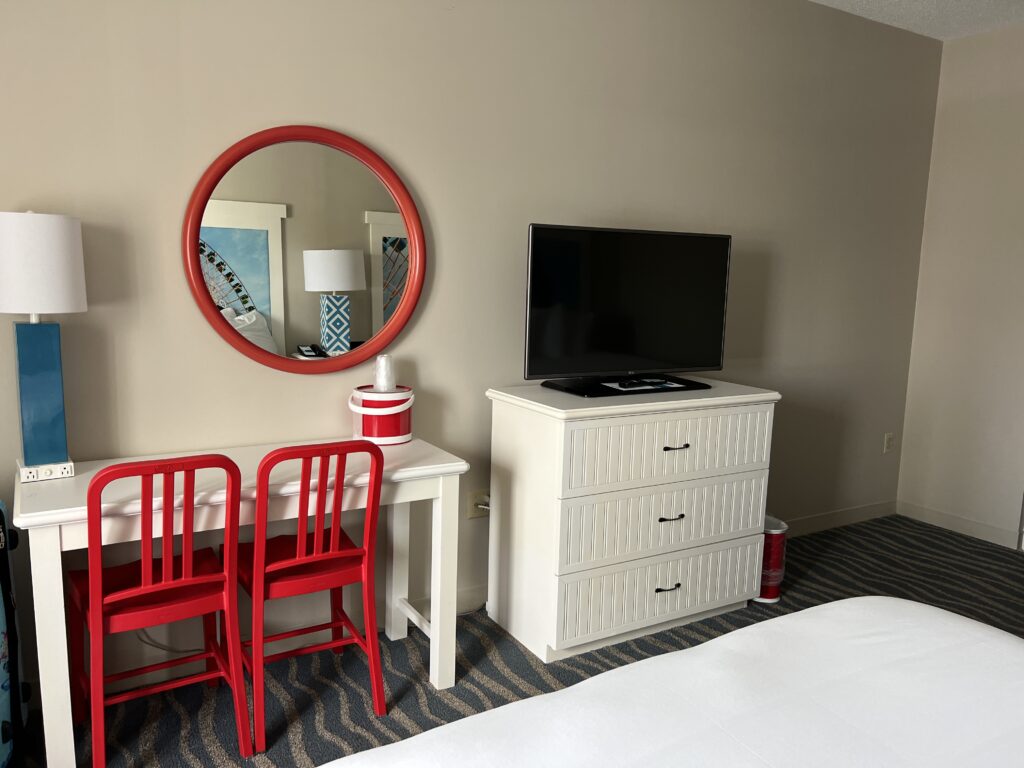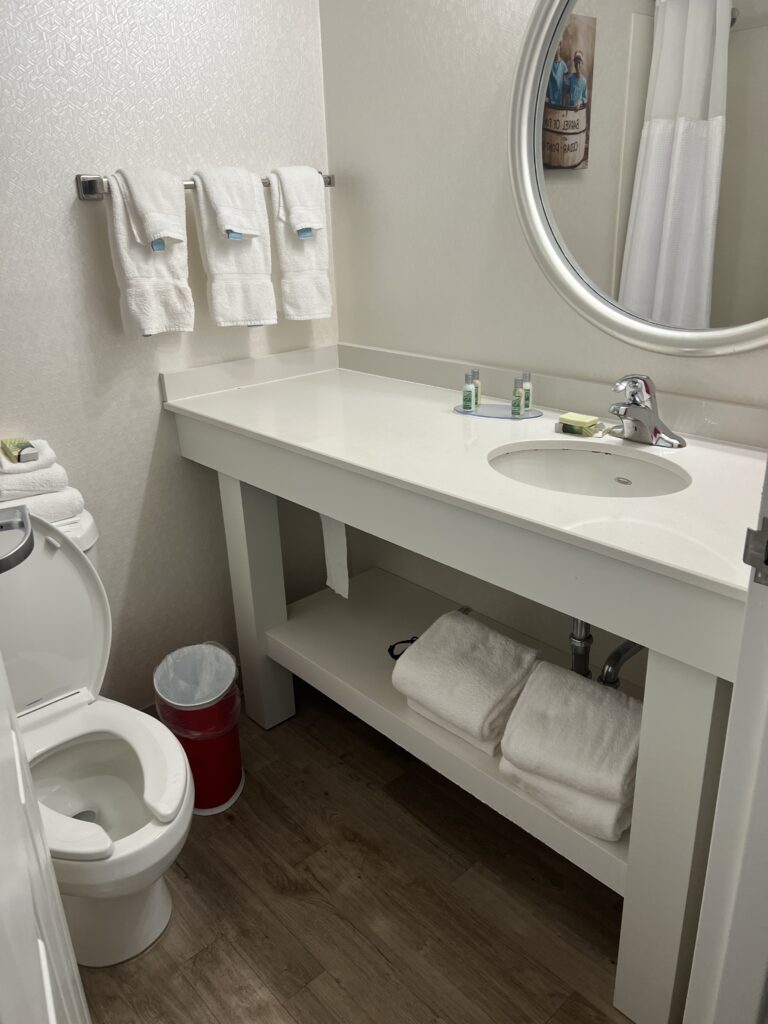 The Bathroom had great lighting and the shower heated up quickly and had plenty of shampoo, conditioner and body wash. I liked that it was a tub/shower combo.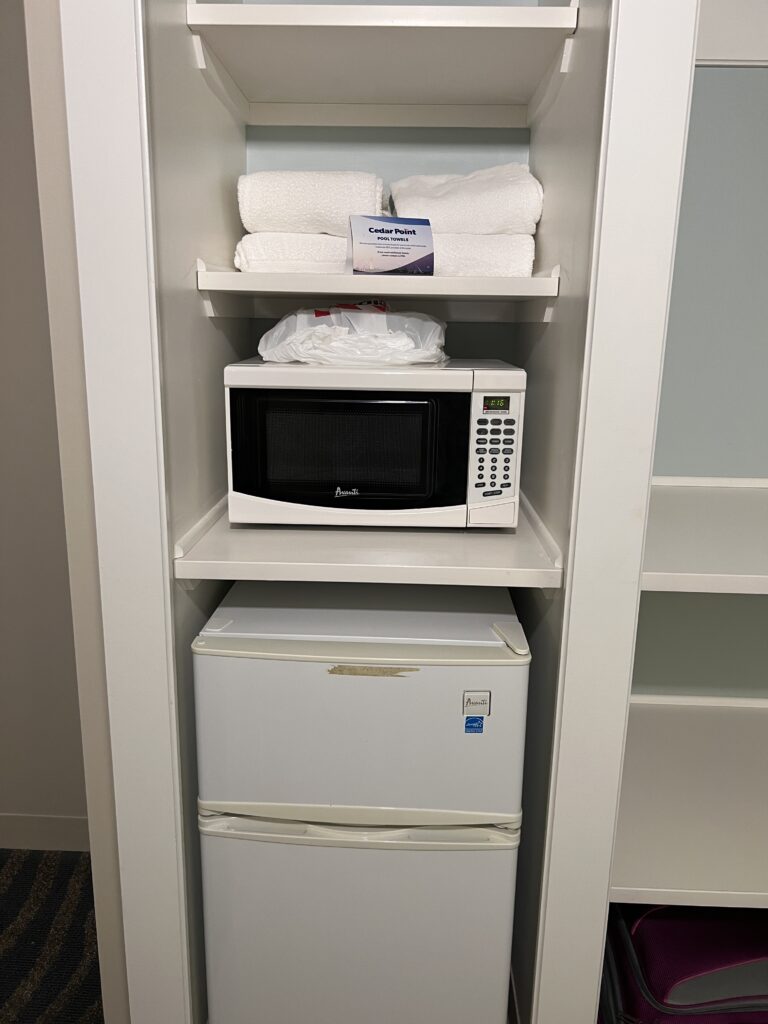 We never used the microwave but next to it was a ton of shelf space! I used as much of it as possible and our room never felt overstuffed with bags or suitcases.
Video of room interior
View this post on Instagram
On-Site Laundry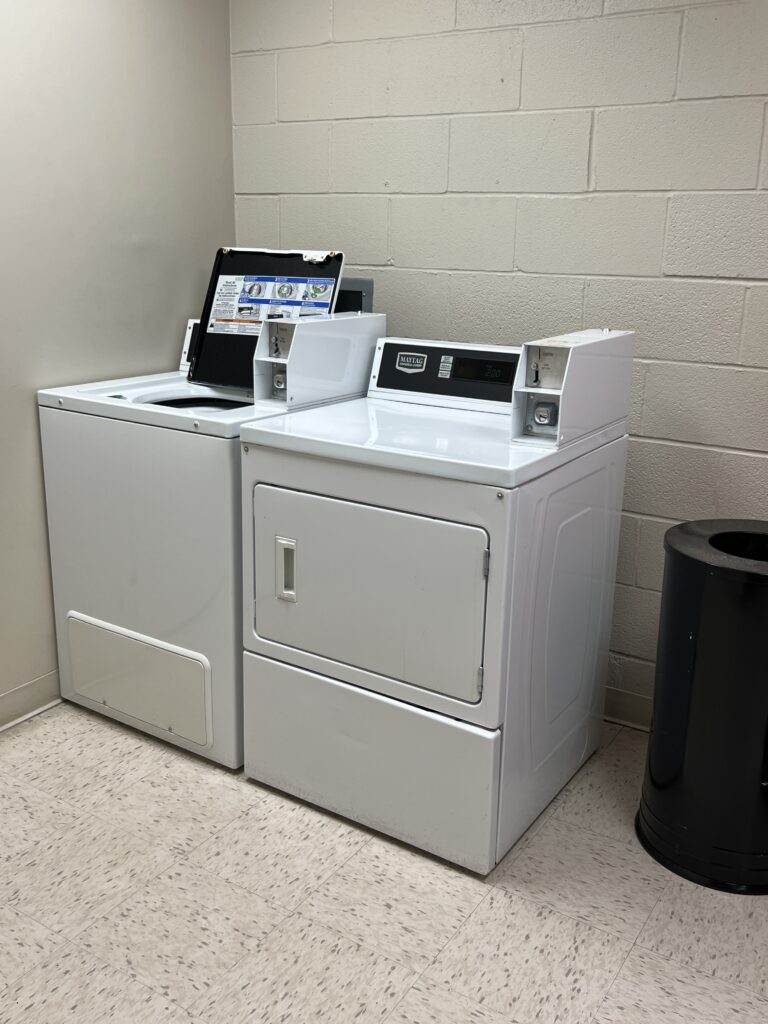 Let's face it, we've all been on vacation when we could have used some clean laundry. Fortunately, the hotel has self-service laundry facilities that are accessible 24 hours a day by room key. The machines accept coins or cards and detergents can be purchased with coin.
Dining Options
Most of what you will find to eat at Hotel Breakers is casual dining. The hotel features a TGI Friday's, Perkins, TOMO Hibachi grill as well as the Surf Lounge, a Starbucks plus a full-service beachfront bar with a patio and live entertainment. If you want to eat offsite- your only options are to drive there or take a shuttle. But after a long day at the park you will be mega tired and perfectly happy with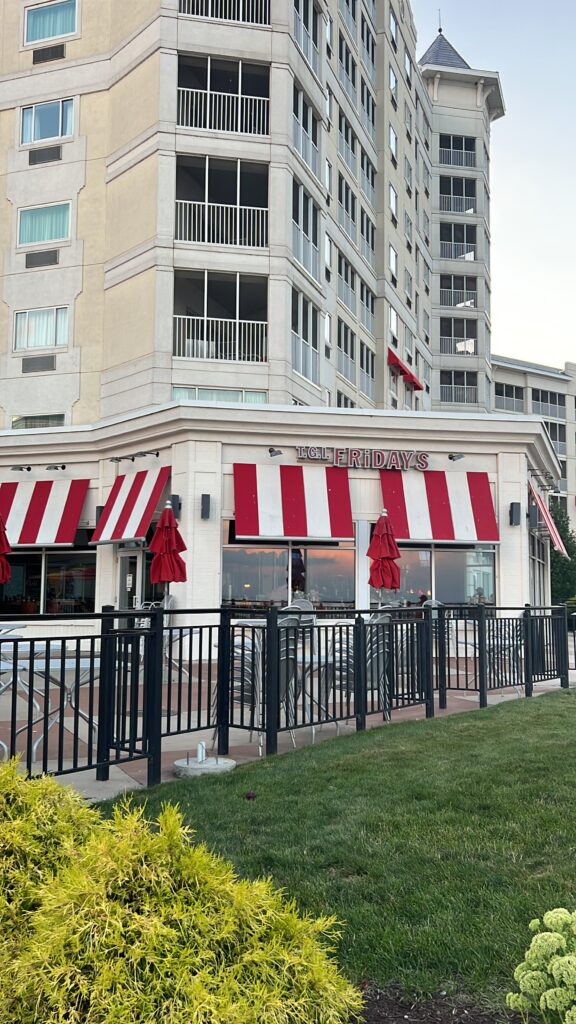 TGI Fridays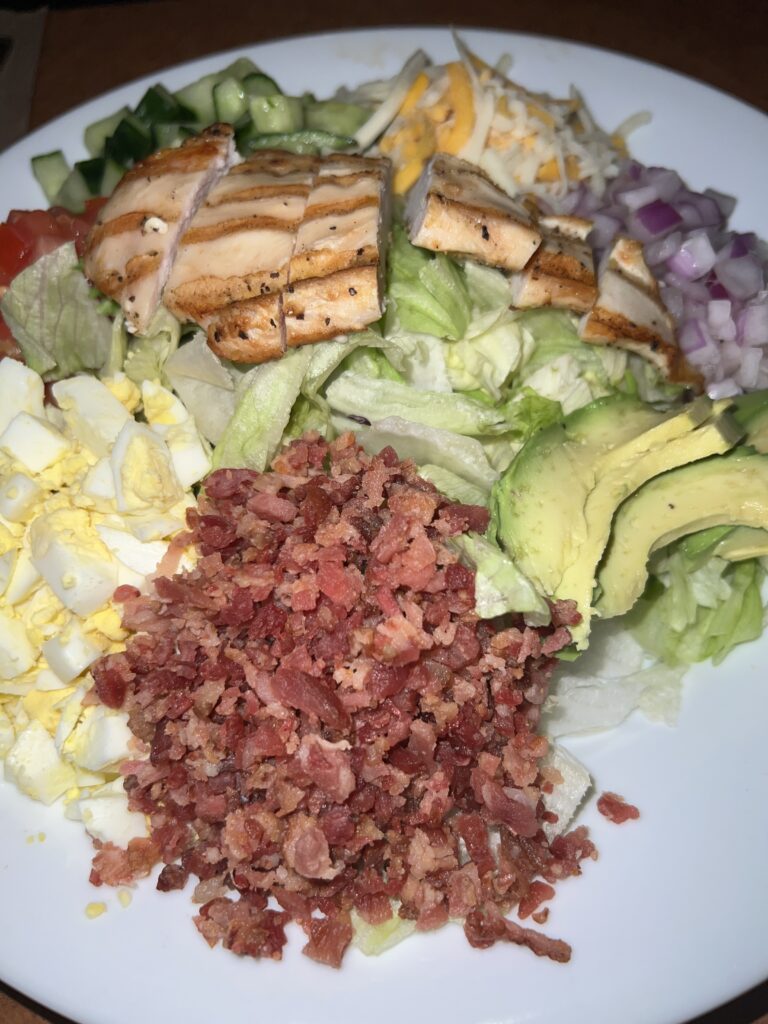 During our trip we rolled into the hotel around 10pm and needed something substantial to eat so we walked into TGIF and were seated immediately.  We both ordered salads and the portion sizes were huge! We even ordered dessert to go (brownies and ice cream) and brought it back to our room.
TOMO Hibachi Grill
This was one of our favorites! Although we did not sit at a hibachi table, (we ate a la carte) we did get to witness several tables partake in all of the fun. The chefs were super friendly, interactive and great with the little ones.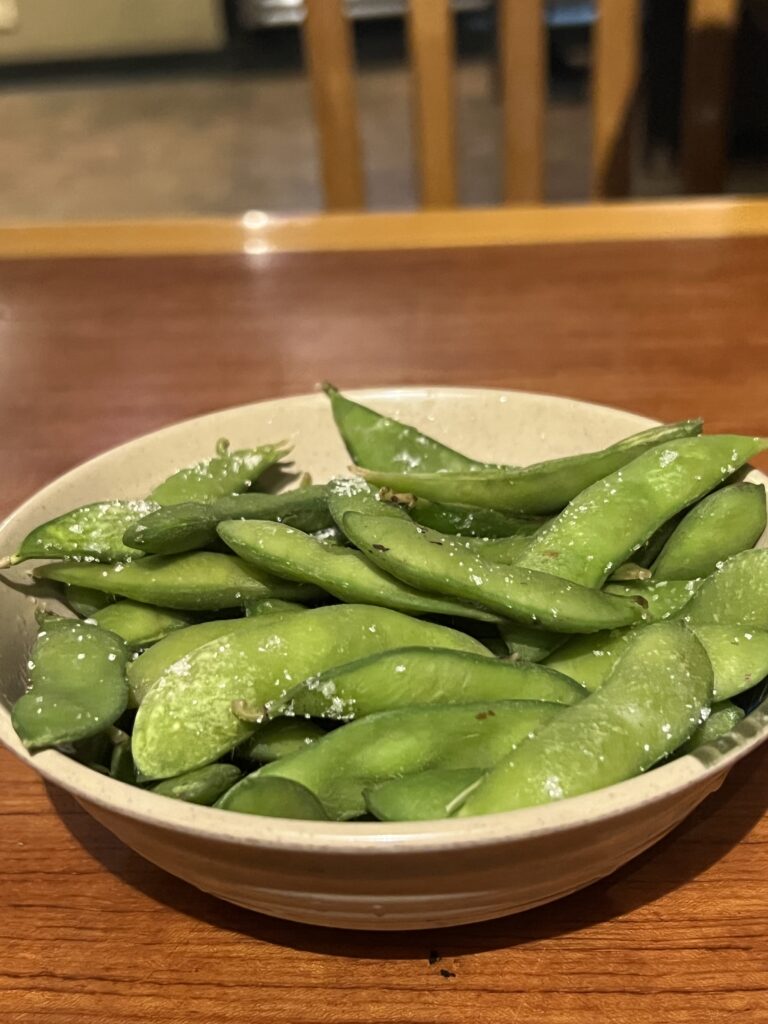 We didn't need a huge meal so we just ordered individual appetizers and sushi like this edamame.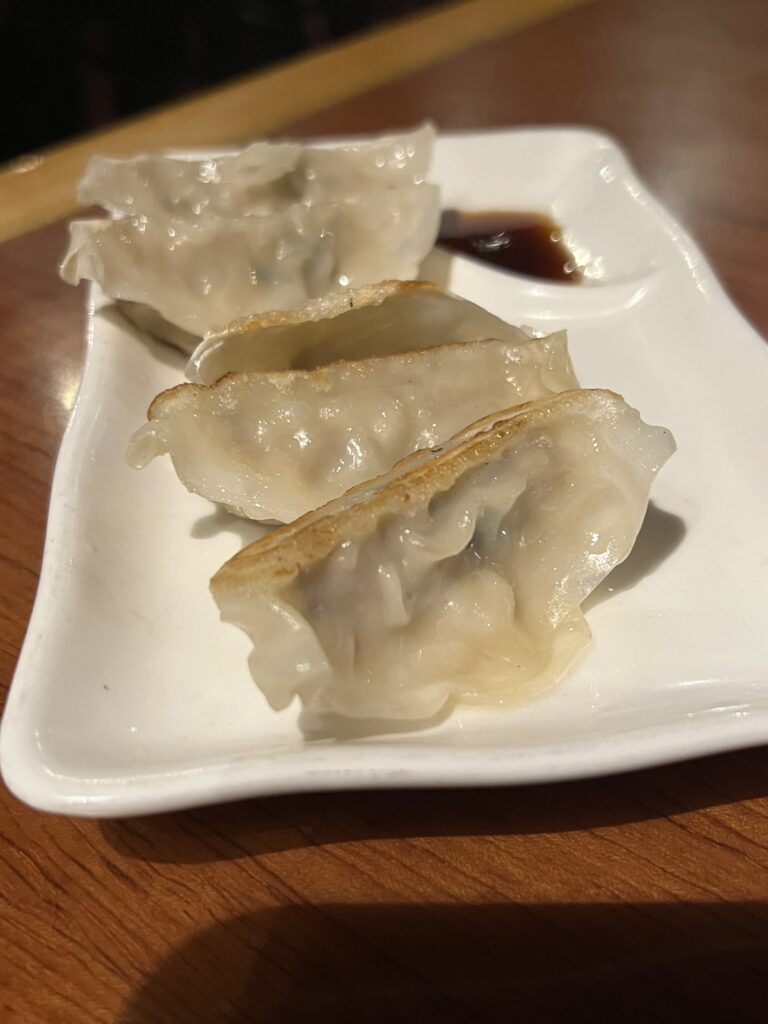 And gyoza. It was perfectly crispy on the outside and the inside tasted like delectable little pockets of meat and vegetables.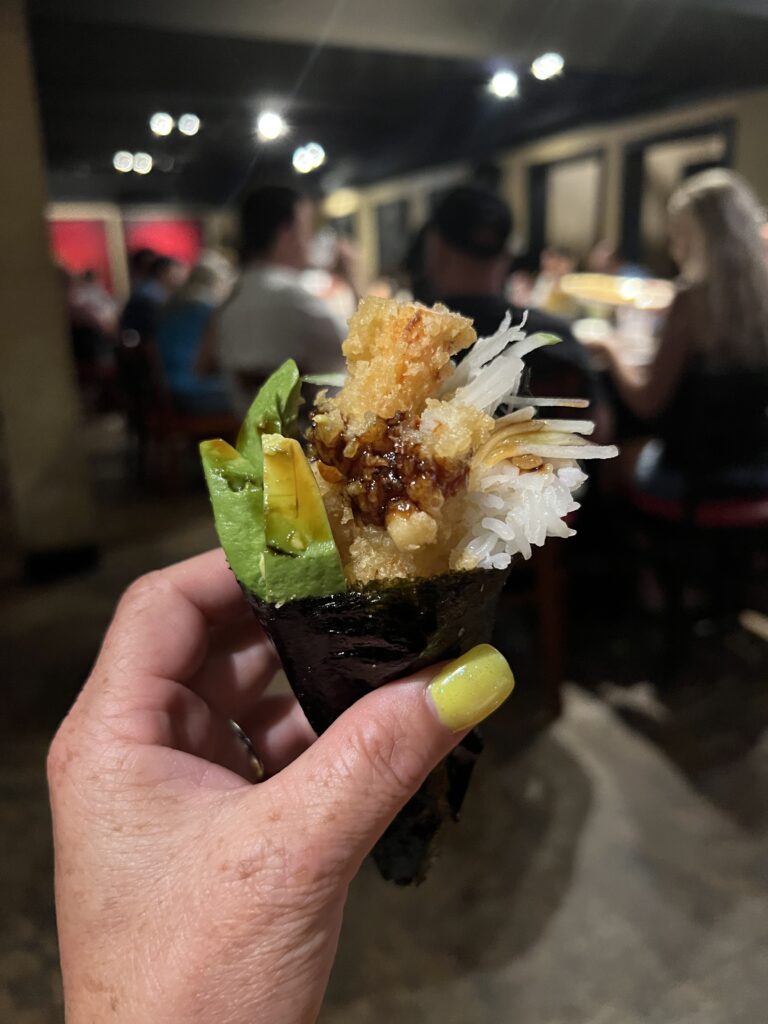 The handrolls were fresh and filling and so was the sushi.

The Sand Bar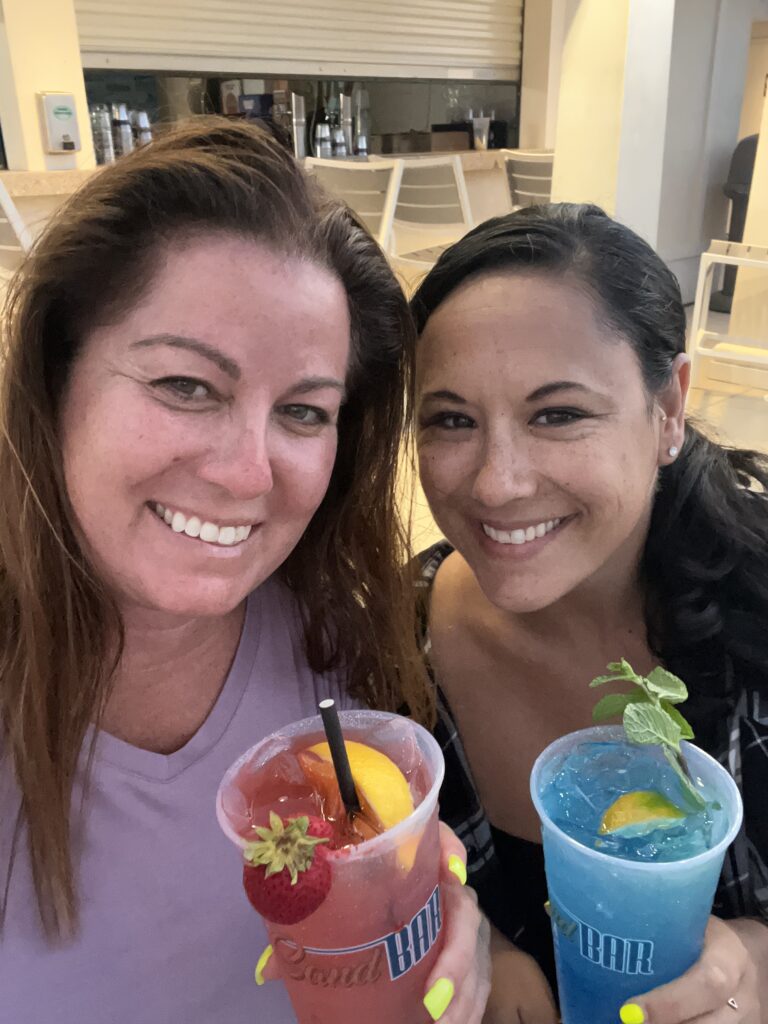 This is where you will want to kick back, relax and enjoy live music from the Toes In The Sand band at the Sand Bar Stage. My friend and I enjoyed breathtaking views of Lake Erie and Cedar Point Beach as we chilled out with our cold drinks! The views here are spectacular. I couldn't make up the views even if I tried.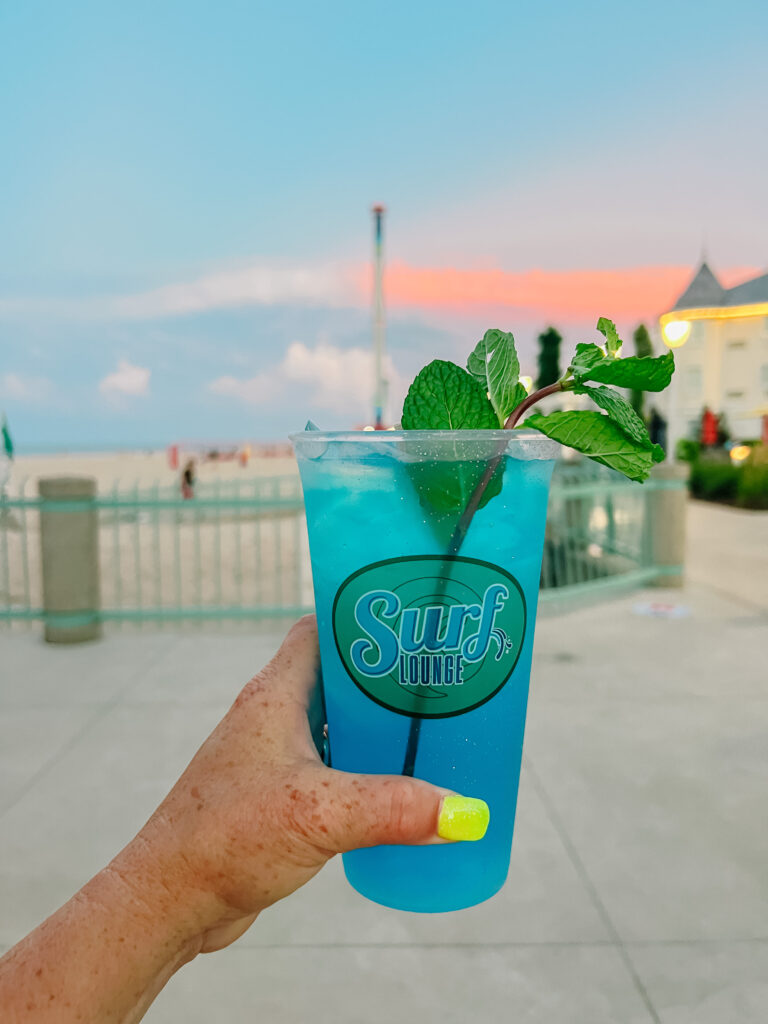 Tip: If you would like to eat at Sand Bar keep in mind they stop serving food at 10pm. The food comes from the restaurant TGIFridays.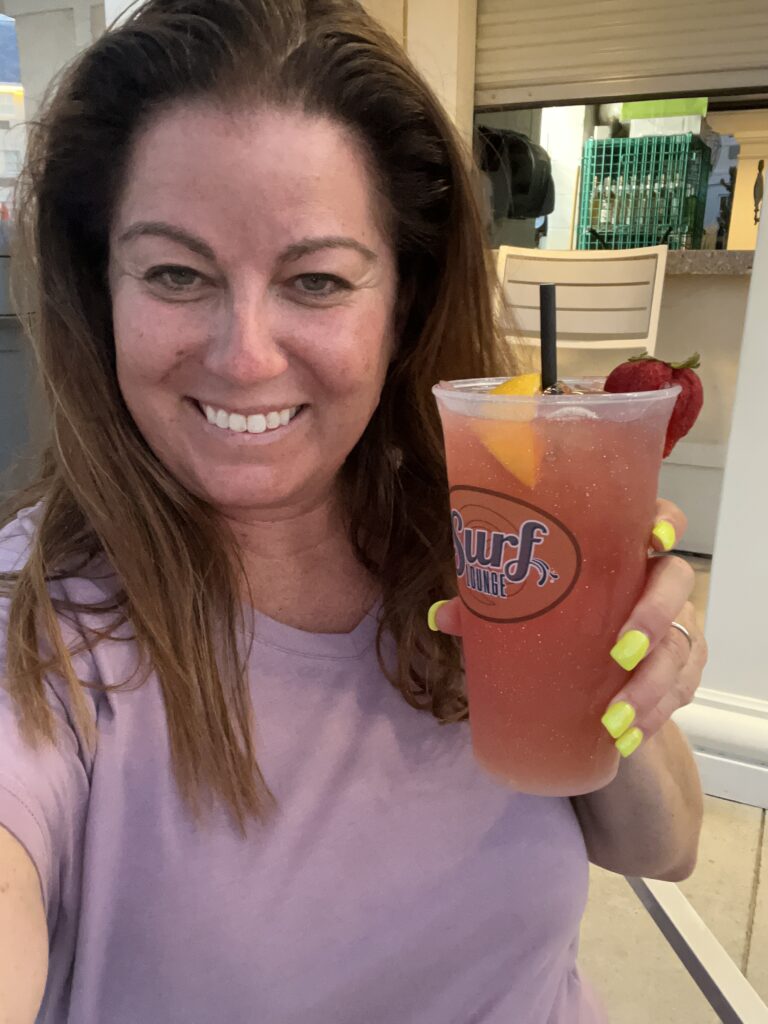 Domino's Pizza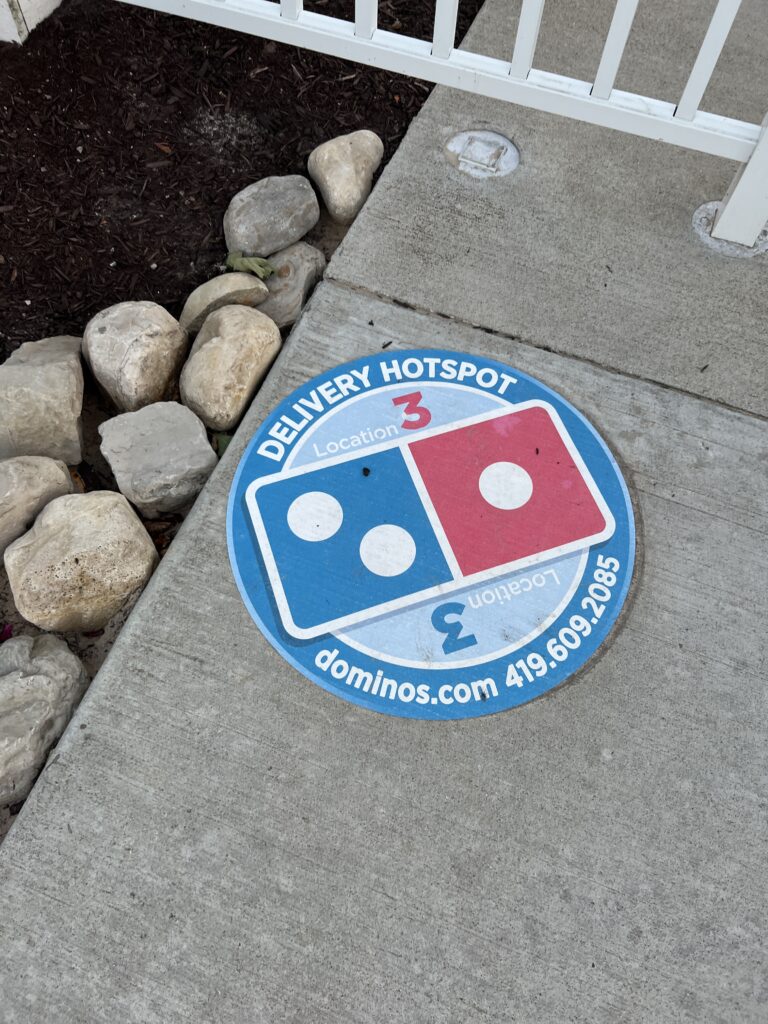 Although we did not order pizza from Domino's during our stay I did see a lot of families that did. You can get pizza delivered to your room and many "drop points' at the resort like near the pool and beach.
Pools and Hot Tubs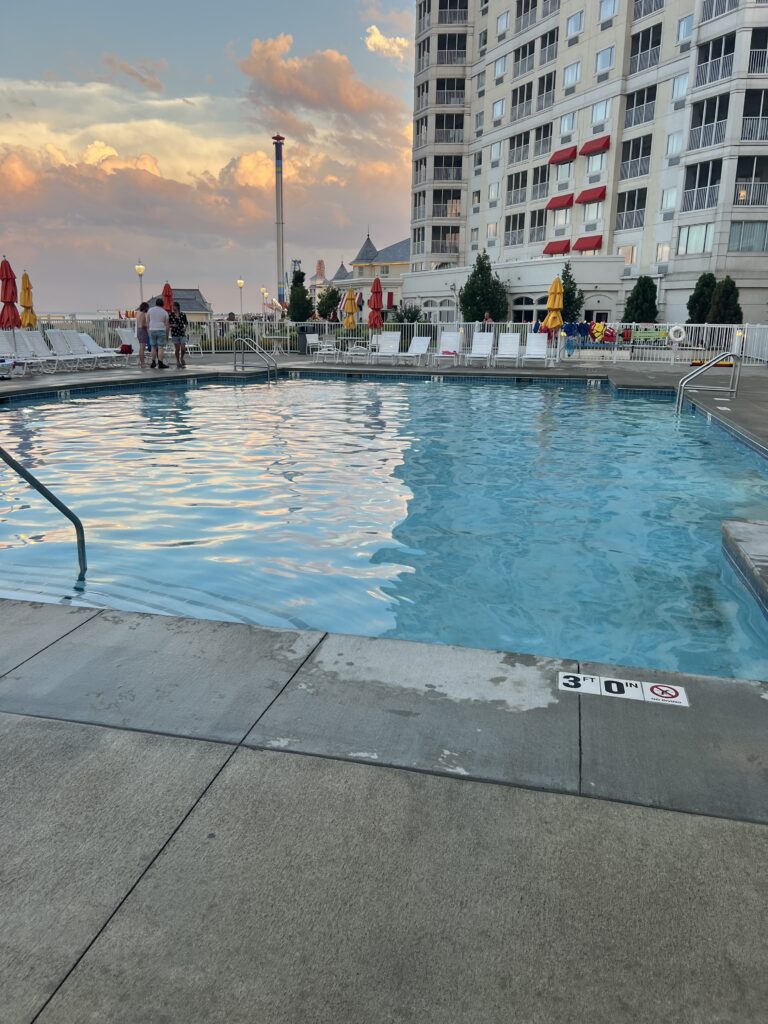 Hotel Breakers is surrounded by water. Not just Lake Eerie but the hotel itself has two Outdoor Pools and Hot Tubs, an indoor Pool & Hot Tub and an outside water play area for kids. The water was always clean while we were there and there was always a lifeguard on duty. The lifeguards also assisted in cleaning.
On a few days of our stay, we left the park mid-afternoon to cool off in the pool and then we returned later in the day when we were nice and refreshed. If the weather is not favorable, Hotel Breakers has an indoor pool as well. This pool can get crowded at times.
Just outside of the pool area is a nice seating area with a fire pit. It's a good place to collect your thoughts and warm up after a ride on a roller coaster in the evening.
Beach Access/WaterSports
Hotel Breakers sits right on the beach but you don't have to be a sun dweller to enjoy it! Northcoast Parasail and Watersport rents out kayaks, paddleboards and wave runners for those who want a little more adventure than laying on the beach.
Guests can take a break from the roller coasters and sail high above the park on a Parasail! You can also go for a cruise on a boat charter or fish on Lake Erie! I'm not gonna lie, I came very close to renting a wave runner for myself while I was there but ultimately I declined as I didn't want to ditch my friend. But how fun for families that love an adrenaline rush!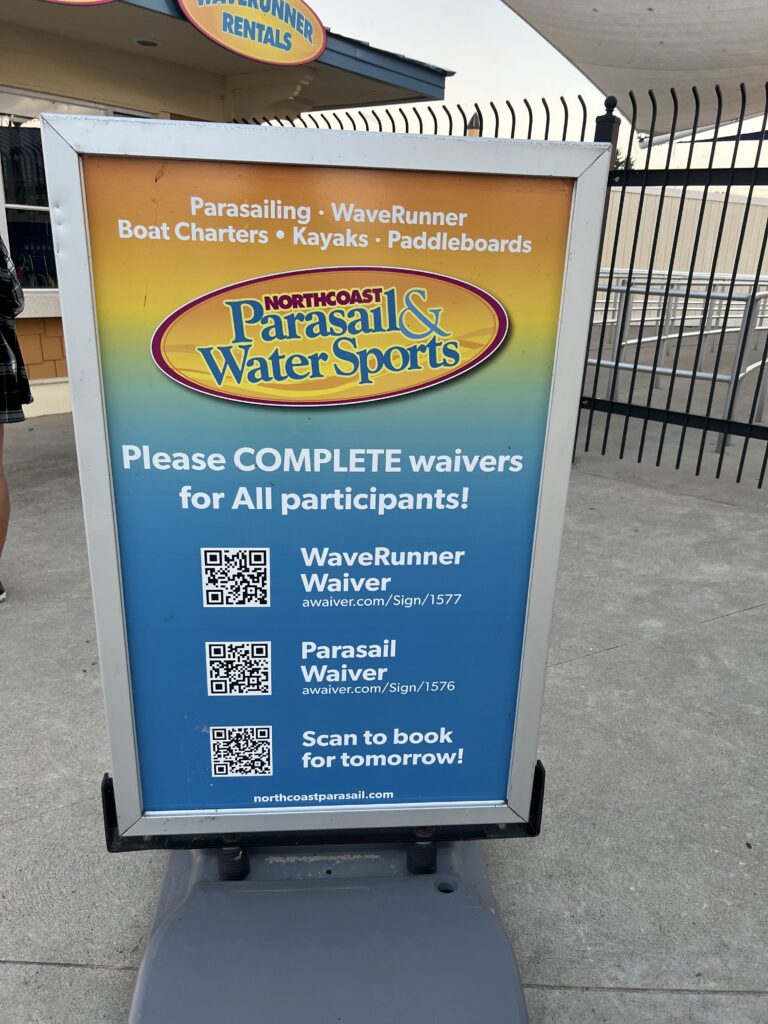 Parasailing Pricing:
| Rental Type | Cost | Description |
| --- | --- | --- |
| Super Deluxe | $130.00 | Approximately 10-12 minutes, 800 feet of tow line. Includes T-shirt or waterproof cellphone case, and action photos. |
| Regular | $115.00 | Approximately 8-10 minutes, 600 feet of tow line. |
| Observer | $25.00 | Ride in the boat – subject to availability. |
Jet Ski Rental Pricing
| Rental Type | Cost | Description |
| --- | --- | --- |
| Wave Runner® One or Two Seater | $180.00 | One or Two Seater, 60 minutes rental |
| Wave Runner® One or Two Seater | $115.00 | One or Two Seater, 30 minutes rental |
Beach Access
Cedar Point Beach is located at the tip of the peninsula and while you are on it you will truly feel like you're a million miles away from it all.  It's almost hard to believe you're still in Ohio. The best part about this beach is that it's a little oasis away from the hustle and bustle of the amusement park, yet you still get all the fantastic views.
View this post on Instagram
You never have to worry about being bored either because the beachfront is stocked with family games like ring toss, connect 4, shovels, buckets, building blacks and so much more.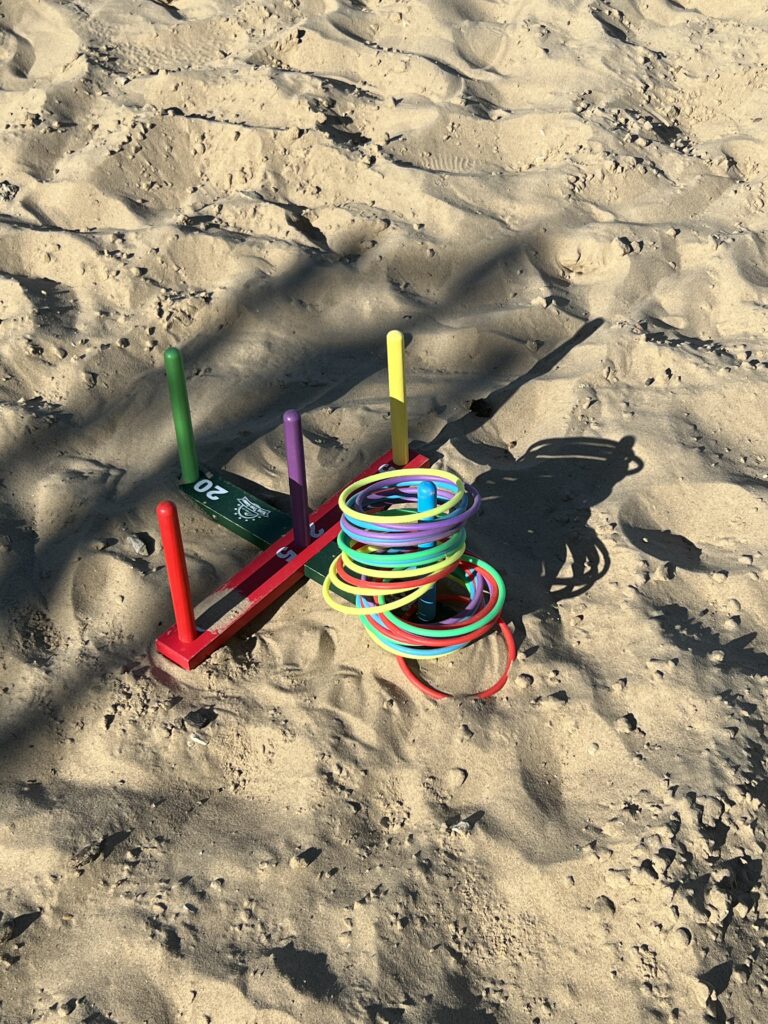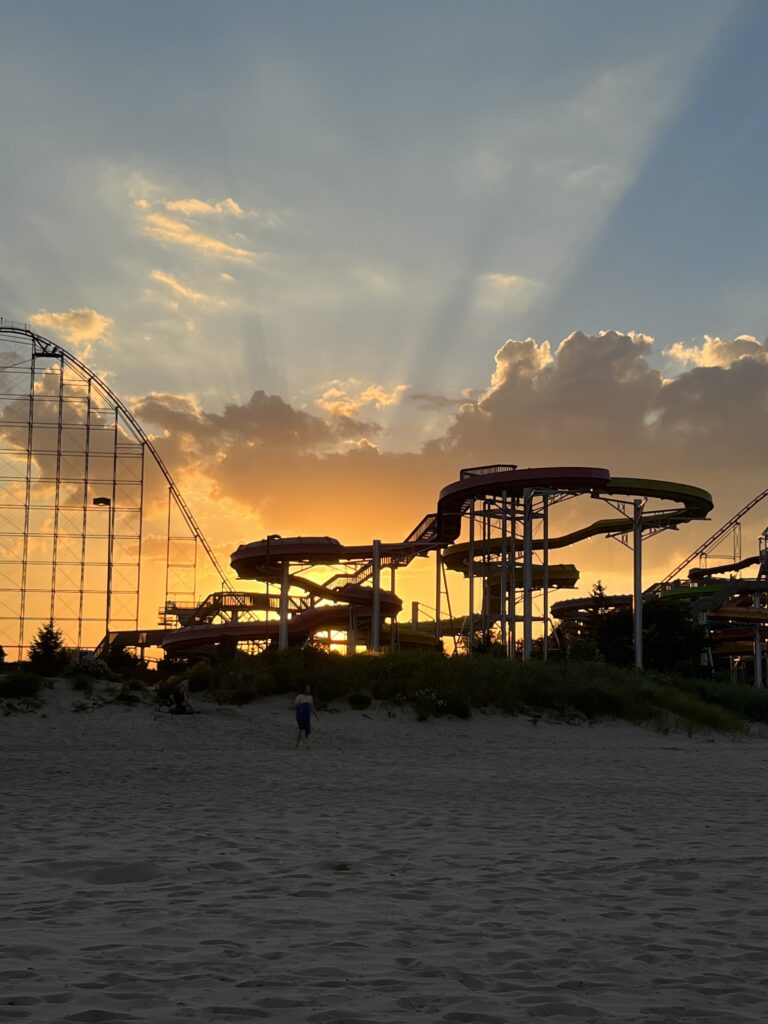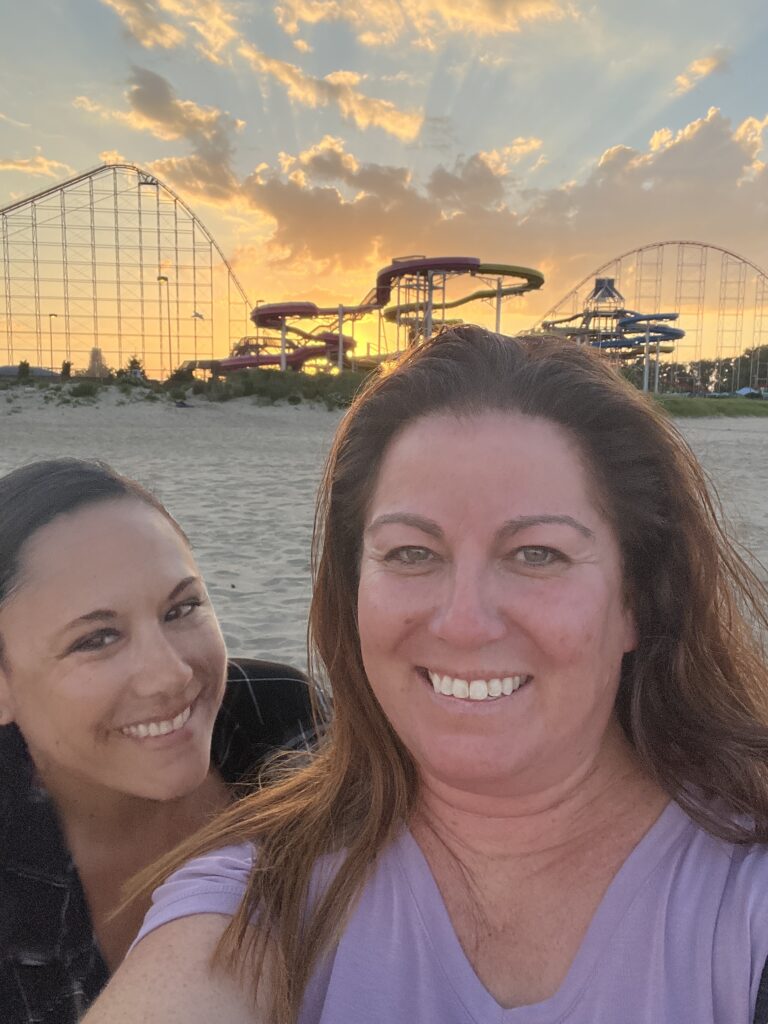 Early Entry to Cedar Point
This is one of my favorite perks about staying at Hotel Breakers aside from the fact that the entrance to the park is nearly at my front door. Cedar Point Resorts guests, Cedar Fair Platinum, Cedar Point Prestige, Cedar Point Prestige+ and Cedar Point Gold Passholders can start their Cedar Point day off right with a head start on some of the park's best attractions, including several for kids and families! Early Entry begins one hour before the posted public park opening time.
Guests staying at an on-site Cedar Point Resorts property
Present your Early Entry pass (provided at the front desk) along with your park admission ticket or Cedar Fair Platinum, Cedar Point Prestige, Cedar Point Prestige+ or Cedar Point Gold Pass and enter through the Magnum XL-200 Gate (located underneath Magnum XL-200 near Cedar Point Shores) or the WindSeeker Gate (located on the east side of the Cedar Point Boardwalk underneath WindSeeker).
The Magnum XL-200 Gate and WindSeeker Gate are reserved for Hotel Breakers and Lighthouse Point guests only from 9:00 – 10:00 a.m.
Note: Check-in at the front desk each morning to obtain your early entry ticket. The one in the picture is what we were given one day, but I was told that typically they give you are bardcode/QR code to scan at the entrance to the park.
Gift Shop
Right in the main entrance to the hotel you will find the new gift shop, which supplies almost anything and everything from memorabilia, bathing suits, orange juice and milk, snacks, sunscreen, and over-the-counter medicine. If you forgot to pack something before coming, most likely this gift shop has it.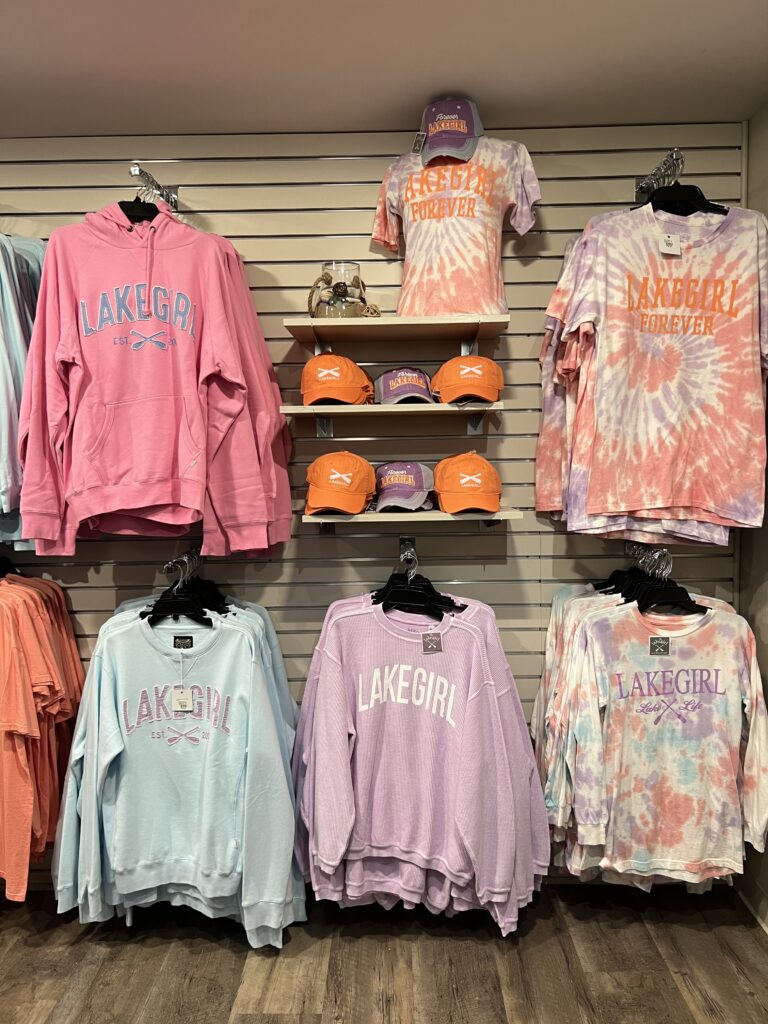 Note: This is also where you would come to obtain your fast Lane/ Fast lane Plus wristbands as well as any meal plans. They will ask for proof and then give you the wristbands which change regularly.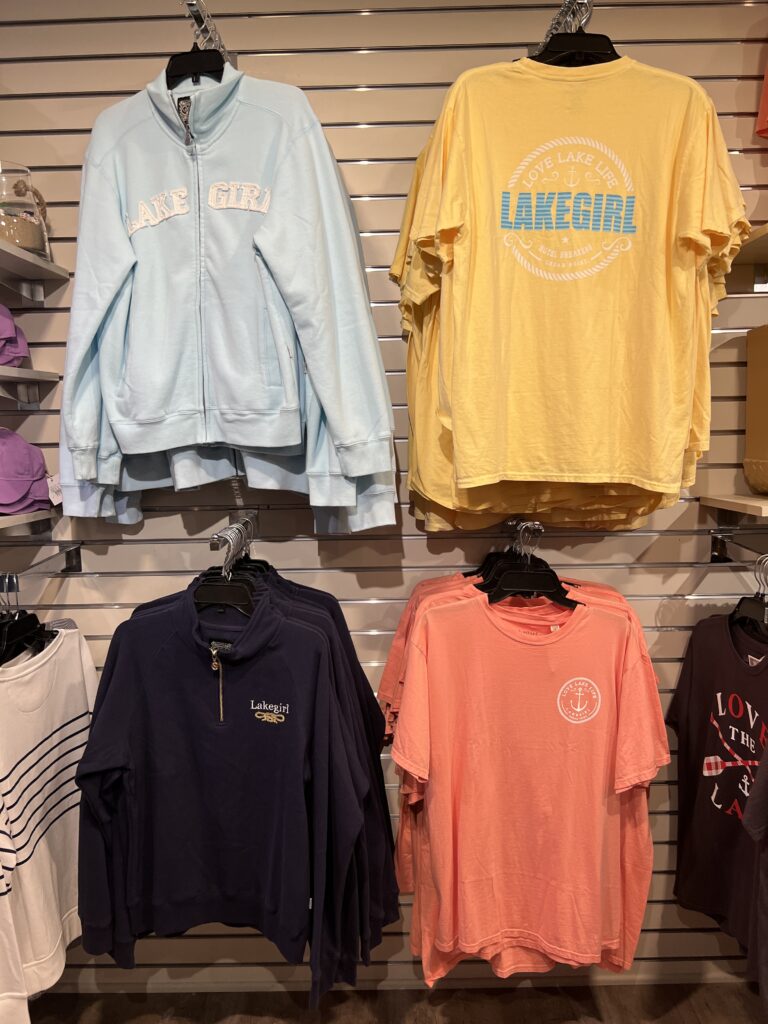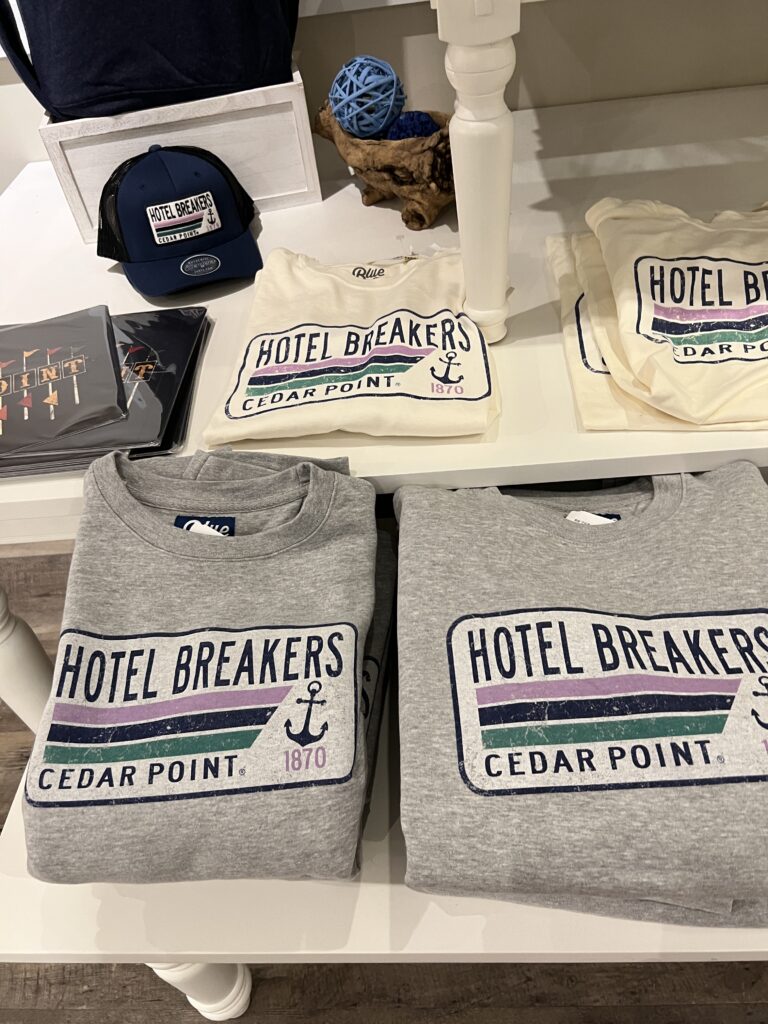 Conclusion
I am quite literally obsessed with this Hotel. The grounds are gorgeous with lots of flowers and the entire property was kept very clean. The staff was helpful and friendly and you just Can't beat the location! The rooms are updated, spacious and very well decorated. I would recommend making reservations well in advance to get the room type that works best for you.