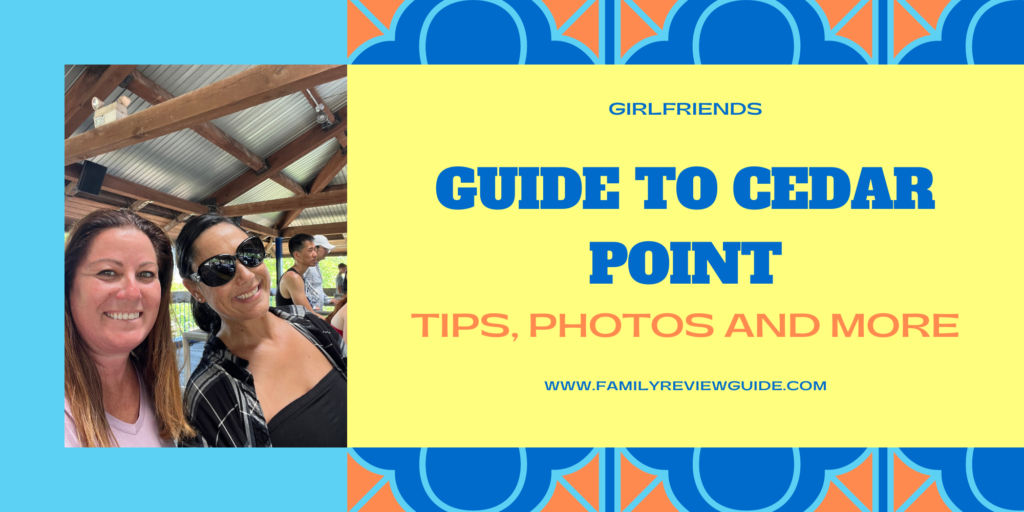 Riding coasters is what I do best! It's a serious passion of mine and I have no problem wandering around an amusement park by myself riding solo. But, it's even more fun with a girlfriend when my husband or kids aren't available. This year I grabbed my friend Danielle and we flew to Ohio to visit the theme park with the tallest, fastest and most intense coasters – Cedar Point! Read about our stay at Hotel Breakers. We spent 3 days at the amusement park and I could have easily spent a 4th! Here is a quick guide I put together for those of you who also want to grab a bestie and run to Cedar Point:
Purchase Your Tickets Online
Doing this allows you to be able to skip the long, drawn-out ticket queue and head right away into the gates for your experience. You can purchase tickets many places but the most direct place is the Cedar point website and they even have a packages webpage.
Bring a Credit Card
The entire park is cashless and while they do have cash-to-card kiosks they are not super desirable. You will also need it for lockers for the rides.
Check The Weather
I cannot tell you how obsessively I checked the weather when we were there. We are both from California and there is only 1 type of weather there: Sunny. Rain is sparse so when I heard that it randomly rains and snows on the peninsula I slightly panicked. But I checked the weather hourly and was able to gauge what we needed from the weather app.
Consider Purchasing FunPix
I have purchased FunPix for the last 5 years and it is worth it's weight in gold. I have it for my home park, Knott's Berry Farm but I have also used it at California's Great America, Michigan's Adventure and now Cedar Point. Talk about some of the funniest memories! It gives you on ride photos, plus there are roaming photographers so you can get PEANUTS characters photos.  Here is a sample of what FUNPIX can give you.
View this post on Instagram
View this post on Instagram
Utilize Early Entry
Early Entry allows guests who are staying on and off a Cedar Point property to enter the park 1-hour earlier than the general public. Cedar Fair Platinum, Cedar Point Prestige, Prestige+ and Gold Passholders are also eligible.
Download The App
This particular detail is invaluable. The app gives you show times, ride wait times, allows you to purchase tickets, add-ons, drink and dining deals, fast and fright lane, parking and so much more!
Purchase Fast Lane Plus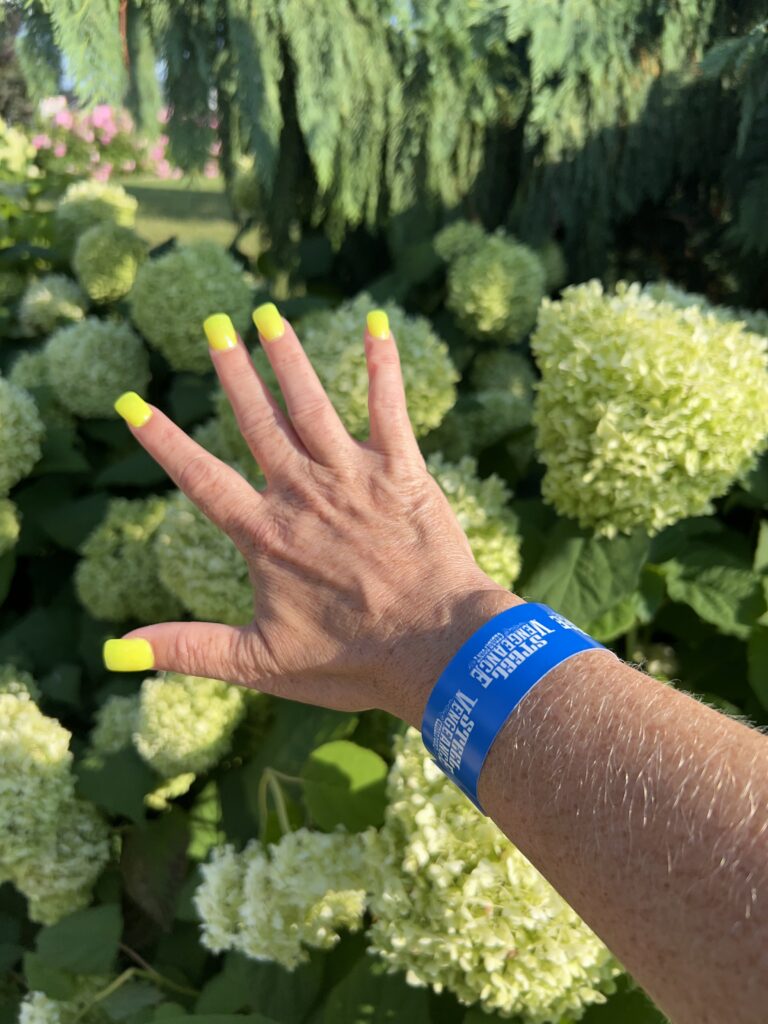 Getting a fast lane can drastically change the trajectory of your day at Cedar Point. These wristbands are worth every.single.penny. You can wait in line for 2 hours or 20 minutes. The choice is yours. However, do not go into it thinking there will be no line at all. The fast lane lines can and do have waits, they are just drastically shorter than the general line.
There are two types of Fast Lanes at Cedar Point: Fast Lane and Fast Lane Plus. One allows you on some of the big rides and the other allows you on all of the big rides.  A Fast Lane pass gives riders access to a separate line, where riders can get to the front of the line much quicker than regular lines (for select rides). Once a Fast Lane pass has been purchased, riders will be given a wristband that will signify to park staff, that you have access to the Fast Lane line.
Here are the differences:
Dress Accordingly
It's hot in the summer and it's a lot of walking so definitely bring shorts and sneakers. You may also want to bring an extra set of socks and flip-flops in case you go on a water ride. Hats, sunglasses, and sunscreen are also extremely important.
Start in the back of the park first
Don't go for the rides in the front except during certain times/ Everyone darts for those front coasters making the lines painfully long. I suggest starting with Magnum. Riding this first will allow you to work up the courage to ride Millenium Force and Steel Vengeance.
Tip-Plan your day out. Pick out the top rides you must experience before leaving the park and set your day around that.
Eat At Farmhouse
The Martin Family welcomes you to Big Cedar Farm for some delicious eatin' at The Farmhouse Kitchen & Grill. Enjoy the ambiance of Frontier Town with comfy outdoor dining areas in Cedar Creek Hollow and take in a variety of entertainment at select times throughout the summer.
The Farmhouse Kitchen & Grill's delights include roasted corn ribs, house-made chili, char-roasted flank steak with chimichurri, roasted seasonal vegetables, cast iron desserts, and a variety of specialty entrees changing throughout the season.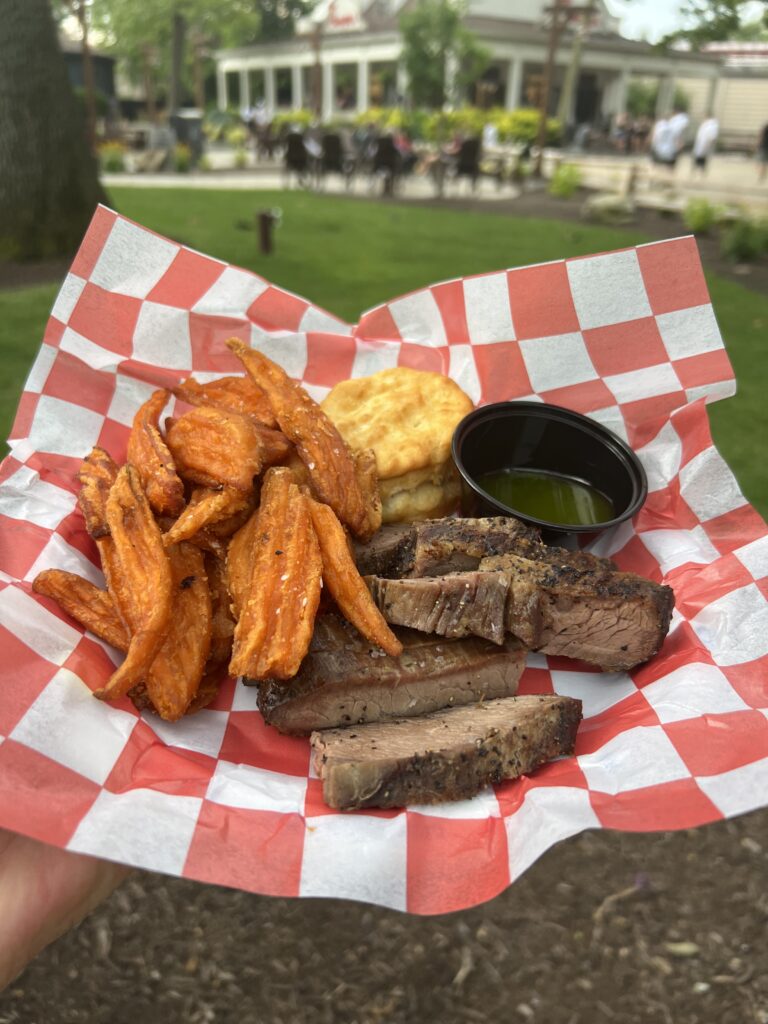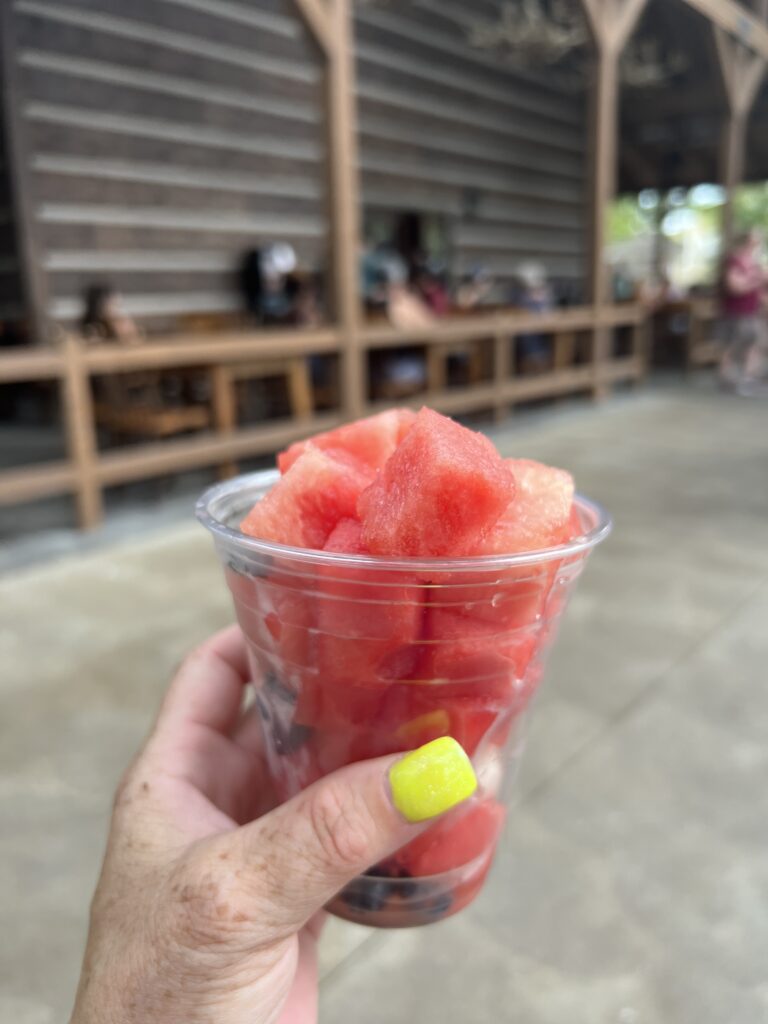 Other notable places to eat are:
Chickie's & Pete's –  For their Philly Cheese steak sandwiches
BackBeatQue – For Tri Tip
Miss Keat's Smokehouse – For their burrito bowls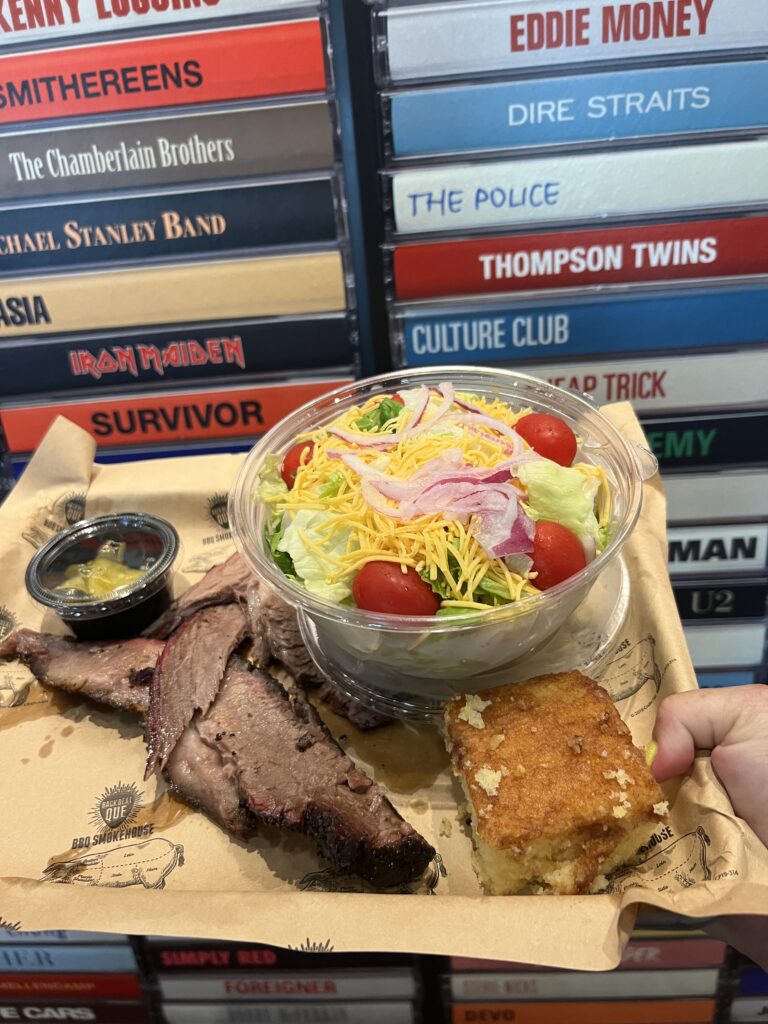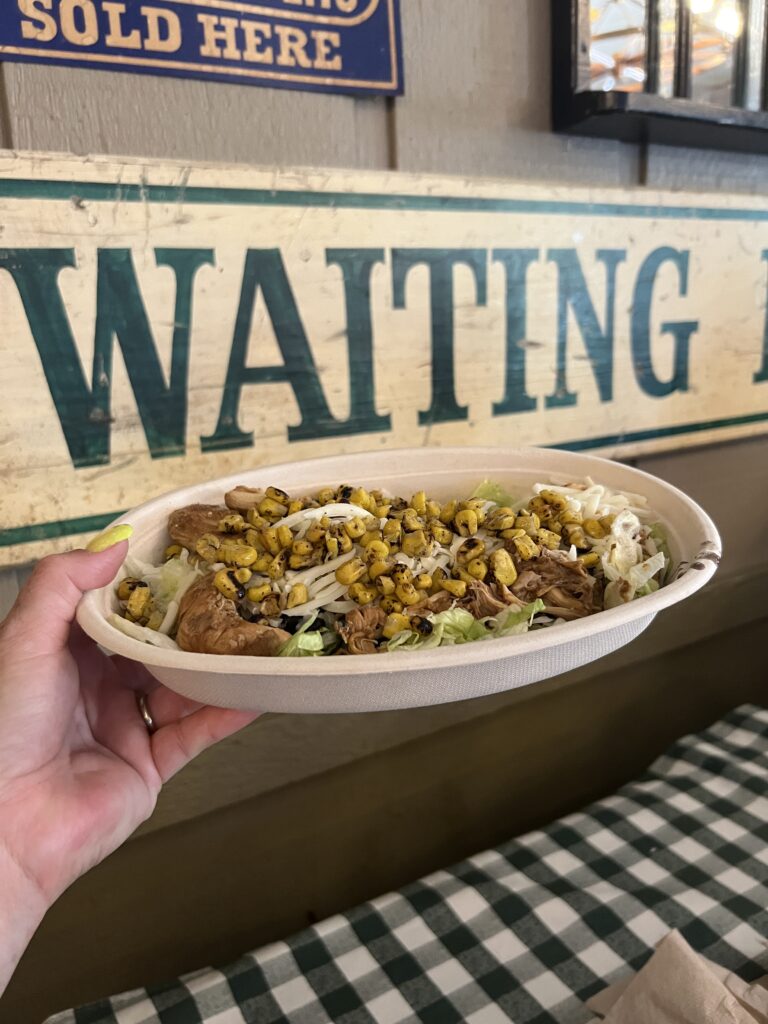 Turn OFF your Air Drop
This is a tip I have learned over the past few years when waiting in line for rides. If you are a female and do not want to be bombarded with vulgar pics from strangers, most likely teens, I highly suggest you turn off your airdrop.
DO NOT under any circumstances skip Maverick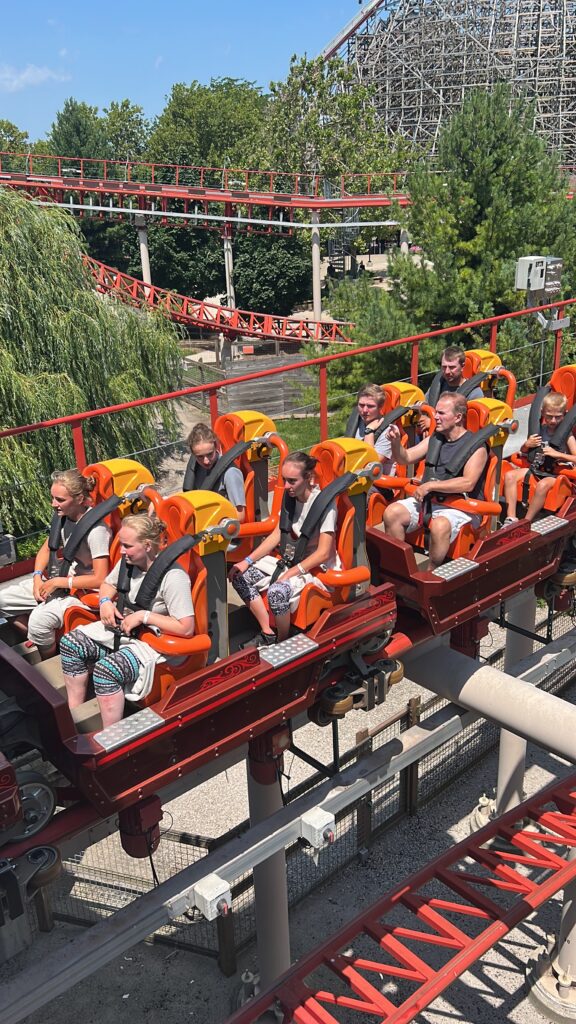 Maverick is my absolute favorite coaster in the park and should not be skipped. It is so unique and unlike any other coaster, you have been on before. Maverick acts more like a bucking bronco than a coaster. It's a ride for the daring who want one-of-a-kind thrills beyond the big hills. This terra coaster is packed with twists, corkscrews, launches, tunnels, and plenty of airtime, so saddle up for a ride wilder than the rodeo. The first launch of two gets you to the top of the first hill, which travels down and under at the steepest angle at Cedar Point 95 degrees. Only one airtime hill comes before the first ever Twisted Horseshoe Roll, two 360-degree corkscrew rolls of opposite direction separated by only a 180-degree banked curve. Next thing you know riders are in a pitch black tunnel getting launched 400 feet at 70 m.p.h. in 3 seconds. It still manages to catch riders by surprise at every bank and turn.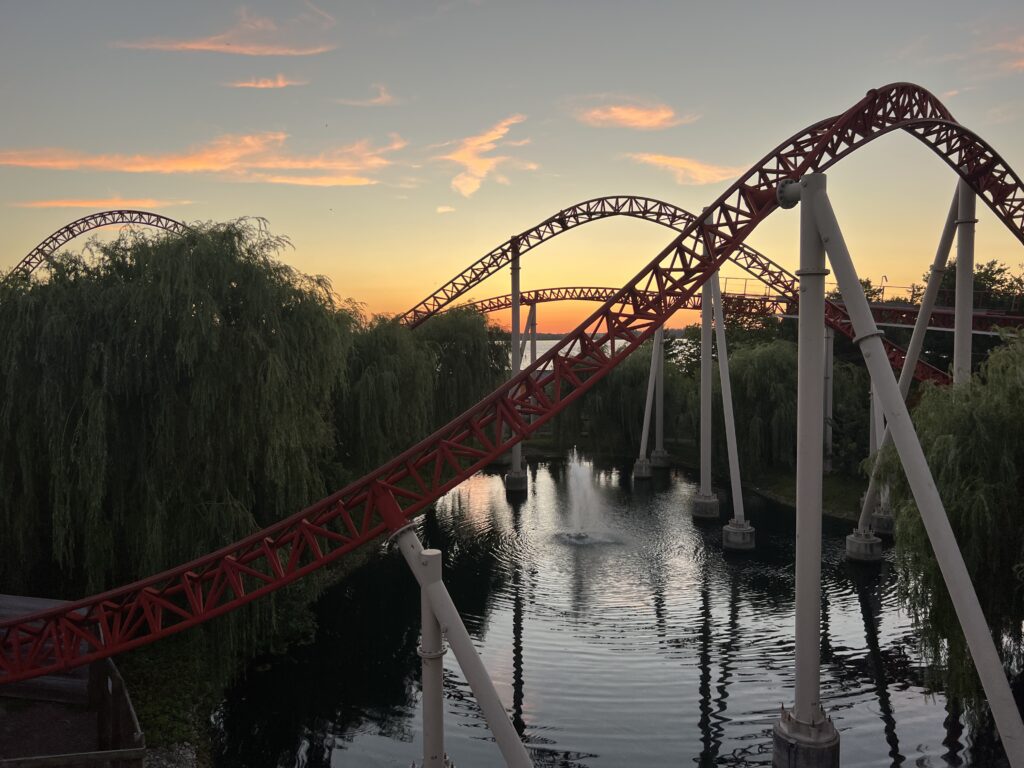 Use The Train For Transportation
The Park is huge and if you don't walk to walk it from end to end, the train can be a great way to travel. Here is a video of what the train ride is like.
Cool Off At Cedar Shores
Even though my girlfriend and I did not bring our kids on this trip, we still wanted to take a float in the lazy river. I was so impressed at how well run this park was. The lifeguards were pacing the line by only allowing 1 person in at a time with a float. Everything was so orderly and calm while we were there even if it did rain a bit. I also liked how there were lots of grassy options to lay towels down even if chairs were not available.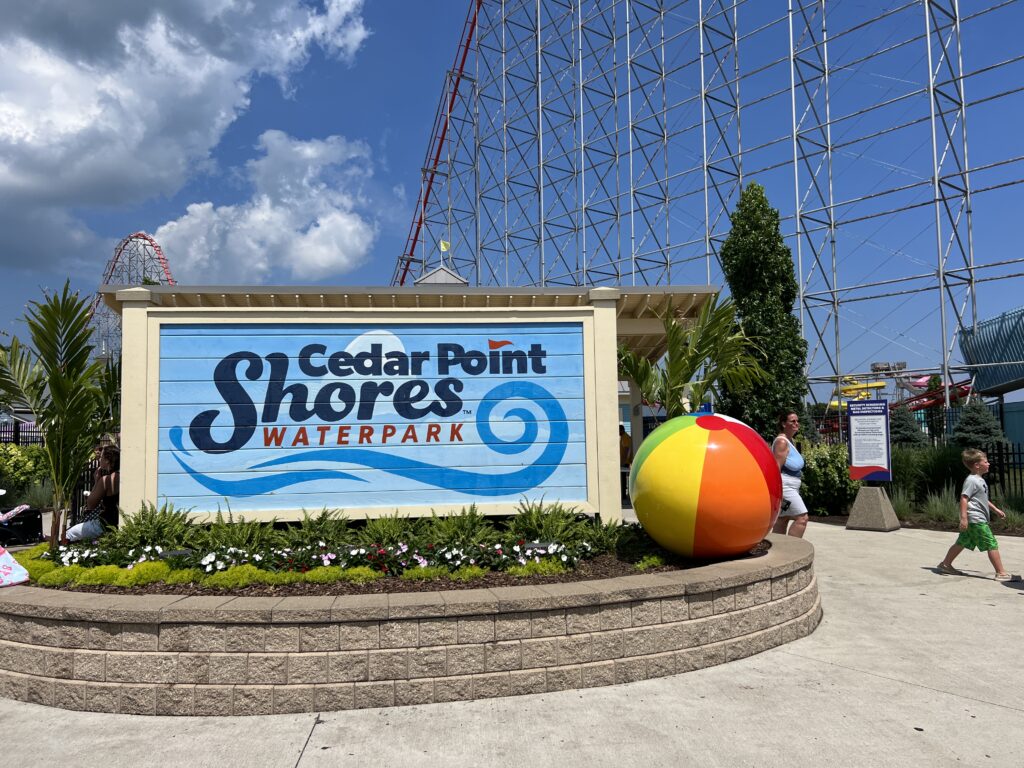 Cool Off on the Observation Bridge of Snake River Falls
It really is the perfect viewing spot. A front row angle and it's a guarantee the splash will cover you from head to toe. This ride's sure to give a thrill for those who dare the dive!
Pet the Animals At The Barnyard Petting Zoo
Who doesn't love soft furry animals? At The Barnyard located along Frontier Trail, there is a whole farm full of fun! Curtis the Cow runs the show but his furry friends and loveable creatures including camels, sheep, goats, baby goats, piglets, turtles, ducks, donkeys, and more are there to pet, feed, and watch as they live and play together in this outdoor interactive experience!
Entertainment
Entertainment at Cedar Point was lavish and energetic! I really enjoyed the Pump-Up pep rally because it had a lot of my favorite tunes and the dancers and drummers did a great job hyping up the audience. Cedar Point spectacular was another awesome show. They had dancers with basketball hoops on their heads, and they threw soft basketballs into the audience so guests could try to make shots!
View this post on Instagram
Conclusion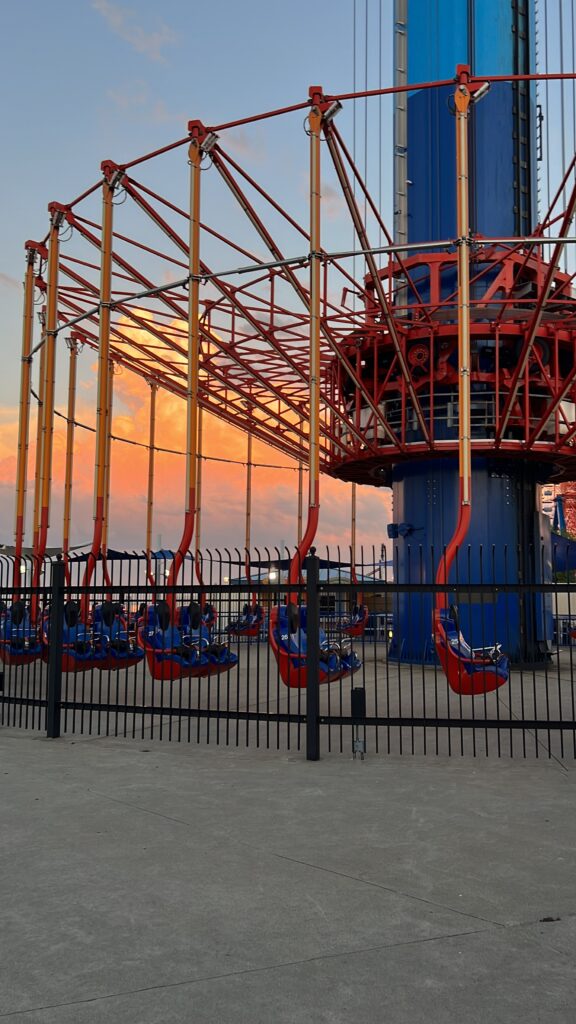 Cedar Point by far has some of the best coasters I have ever ridden. I am absolutely obsessed with this park and how amazing it is. I cannot even pick which is my favorite aspect of the park because literally all of it is. Even the drive INTO the park. I am glad I had the opportunity to explore this behemoth without my kids first because it really takes an entire day to learn the layout of the park. You will need a minimum of 2 days here and then you will want to stay 2 more days. I cannot wait to return!
For more information visit Cedar Point on Facebook and on Instagram.