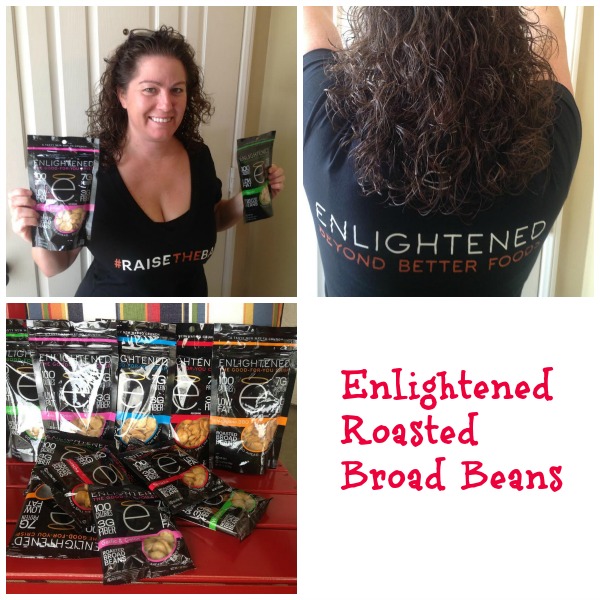 Disclosure
If you look up the word "enlightened" you will find this definition: en·light·ened /inˈlītnd,enˈlītnd adjective: enlightened.
           1. having or showing a rational, modern, and well-informed outlook.
That is exactly how I would describe the company "
Enlightened
" and the products they sell. A few weeks ago my son came home from a friends house raving about these ice cream bars he had from Costco. Since he eats a gluten-free diet he gets very excited about products he CAN eat since his diet is limited at times. He said these bars were called Enlighten and they were low fat, low sugar, gluten-free and high-fiber. I told him the next time we go to Costco I would pick up a box.
Well, recently I came across another product that Enlighten sells called Broad Beans. What in the world are broad beans?? I had the same reaction! And I was a little unsure as I opened the package. Well, I am happy to tell you they are these awesome flavored  and baked fava beans that put a whole other spin on your snacking style. As soon as my son saw these he came running over and asked me if he could try some. As it turns out he is addicted to these little baked beans.
Enlightened Crisp Ingredients
Enlightened crisps are baked fava beans that are roasted in sunflower oil, sprinkled with sea salt, and seasoned to perfection. The are light and crispy and you can eat handfuls of them without feeling guilty. So go ahead, spill the beans.
Enlightened Crisps Flavors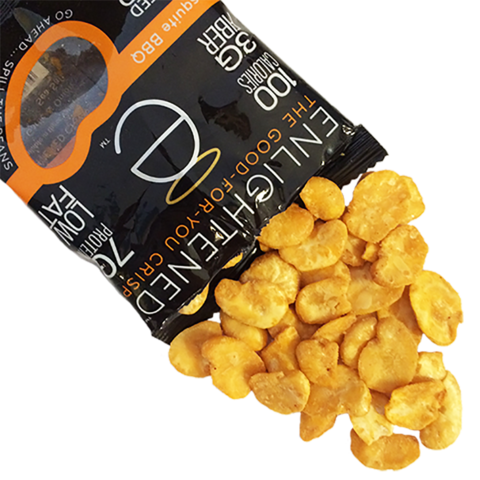 Enlightened crisps come in 5 distinct flavors:
Sea Salt
Mesquite BBQ
Garlic and Onion
Sriracha
Wasabi
ENLIGHTENED Crisps only have 100 calories and 7G protein, they are a great snack for everyone! They are also non-GMO project verified, gluten free, and soy free Plus they come in snack packs that are easy to throw in your work bag or lunch box for easy snacking.
Where to Buy
Type in your Zip code here to locate a store near you to purchase Enlightened Crisps.
Fore more information visit Enlightened on Facebook and Twitter.