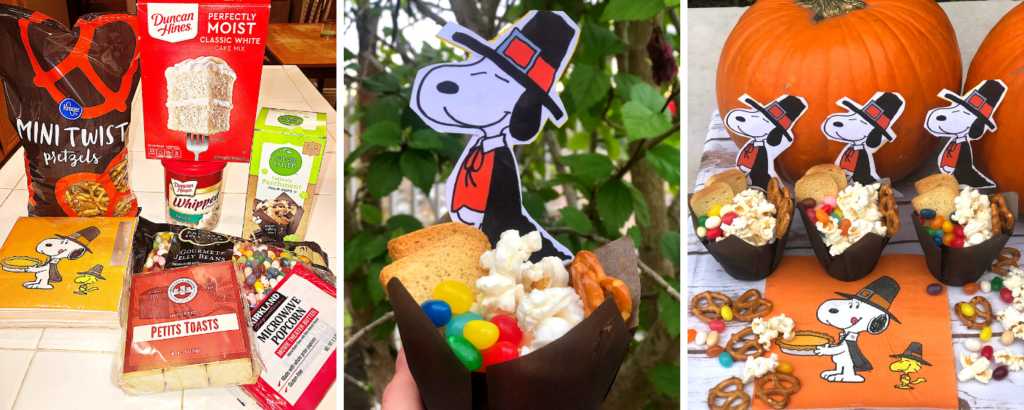 As Charlie brown once said "I can't cook a Thanksgiving dinner. All I can cook is cereal and maybe toast".  That's me, I'm Charlie Brown.  I can't cook very well but I can definitely bake! I found the idea for these cute Charlie Brown Thanksgiving cupcakes and couldn't wait to try them! The recipe is very simple. All you need is cupcake mix, frosting, toppings and a few arts and crafts materials.
A Charlie Brown Thanksgiving Cupcakes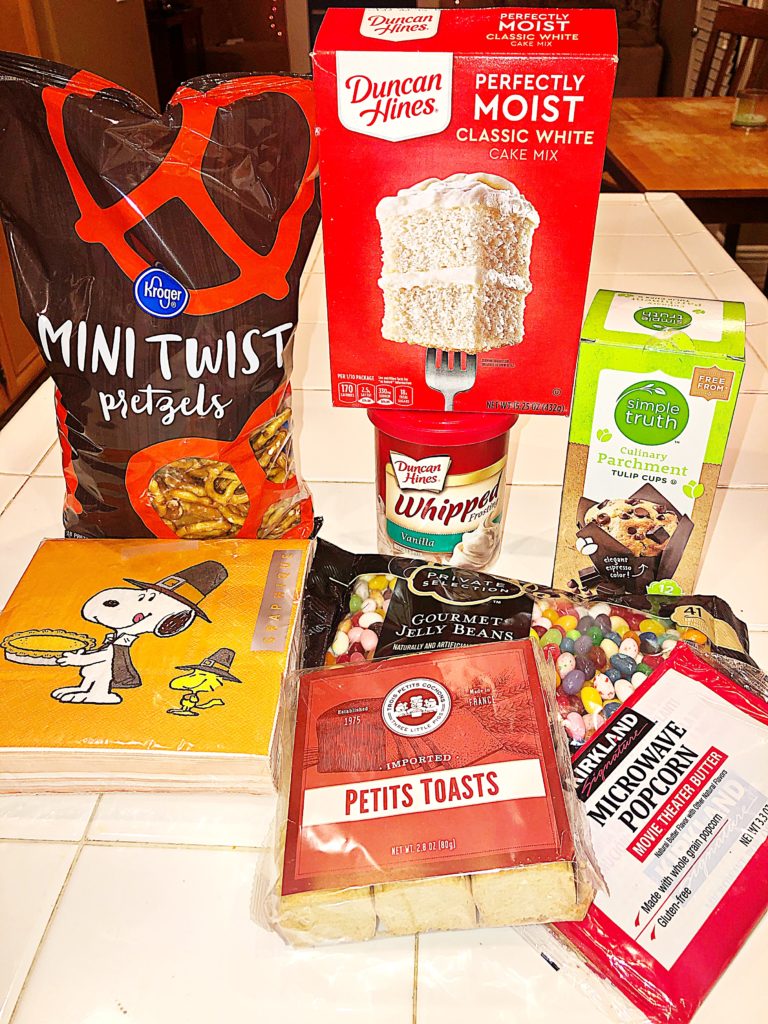 Step #1
Go shopping. You will need the following and I have made it easy for you by linking everything to Amazon. You never even have to leave your house to make these!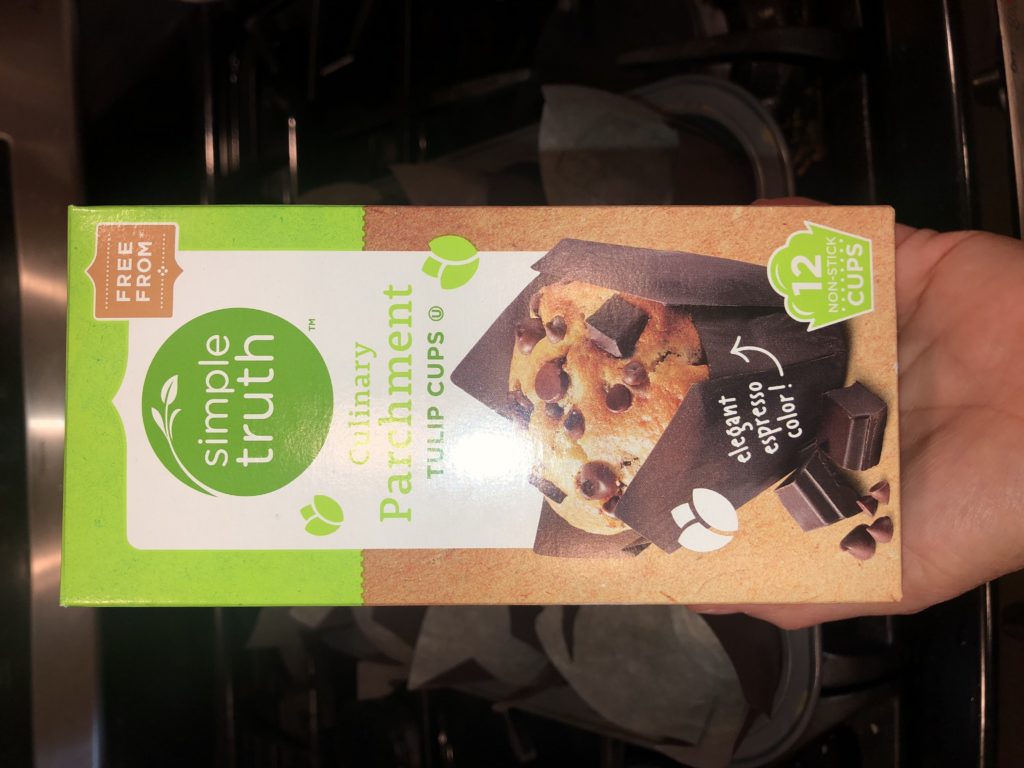 Step #2
Print out as many Pilgrim Snoopy cliparts as you need onto white stockpaper. You can use the example below.  Just click on the picture and it will take you a page with a variety of pilgrim Snoopy's. Then trim them and glue them to the back of a popsicle stick.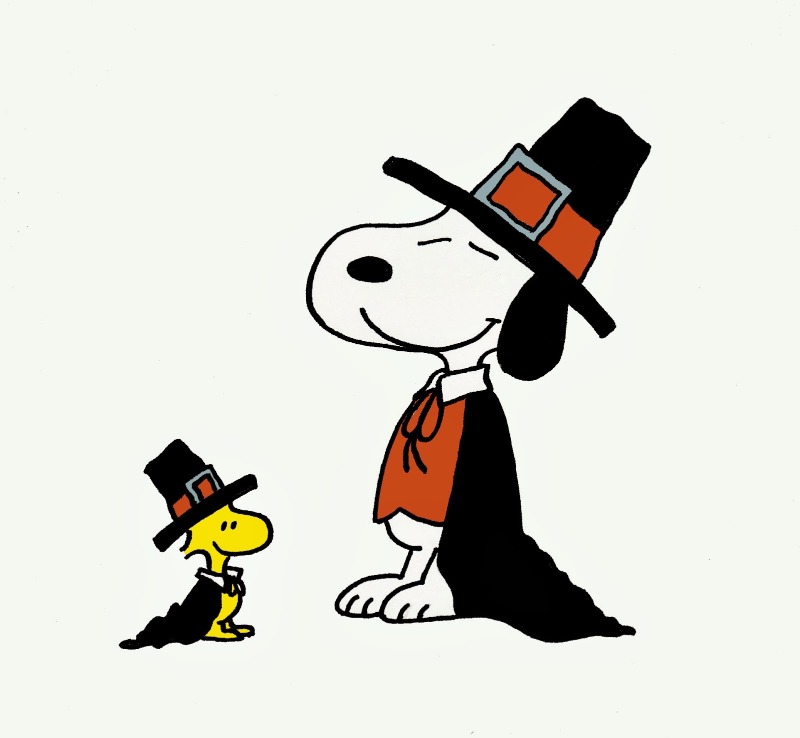 Step #3
Bake cupcakes according to package. Pour them into baking cups.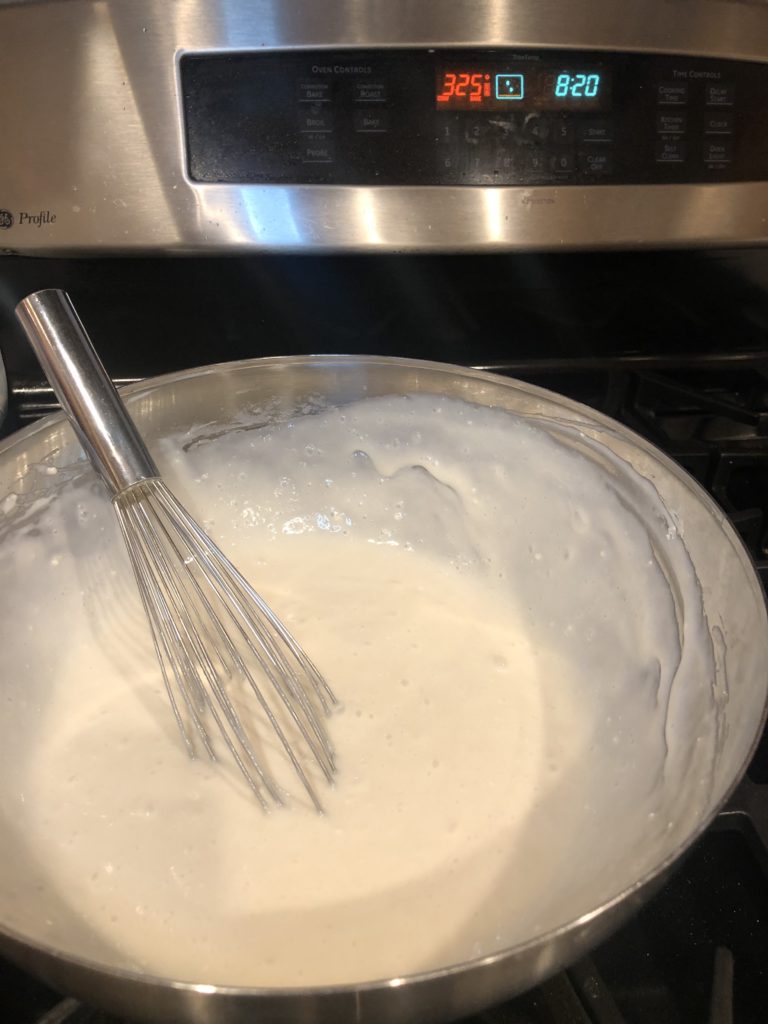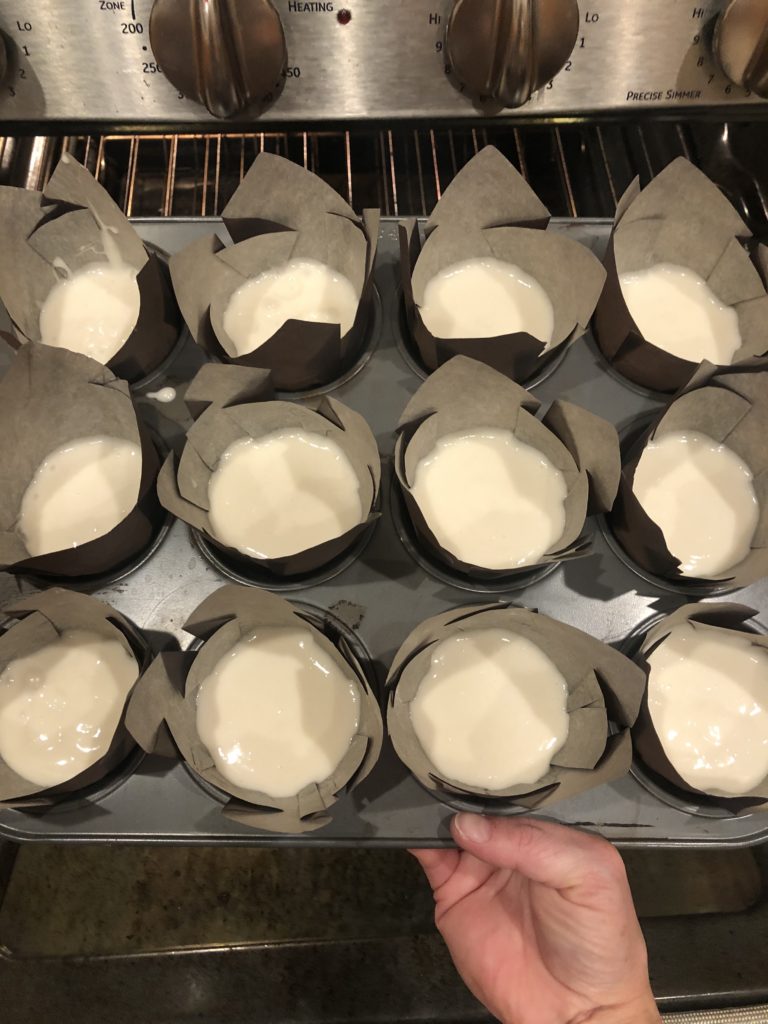 Step #4
Frost the cupcakes. The frosting will help your toppings stay in place.  Now place your Snoopy popsicle stick in the back.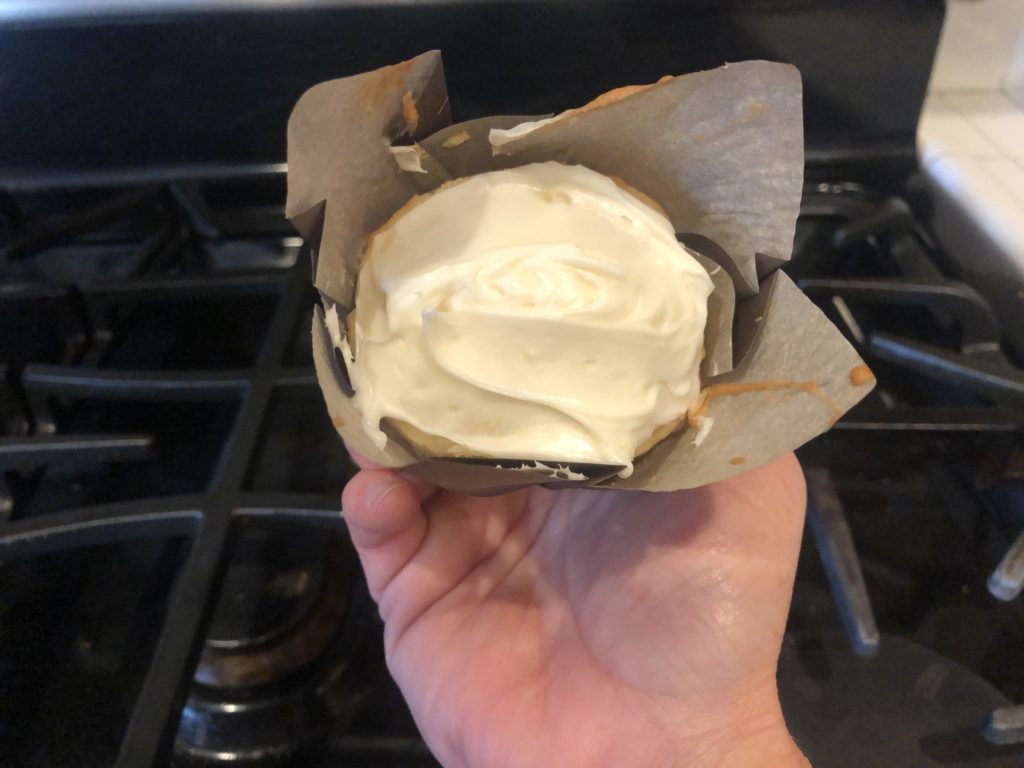 Step #5
Add the melba toasts in the top left hand corner against Snoopy.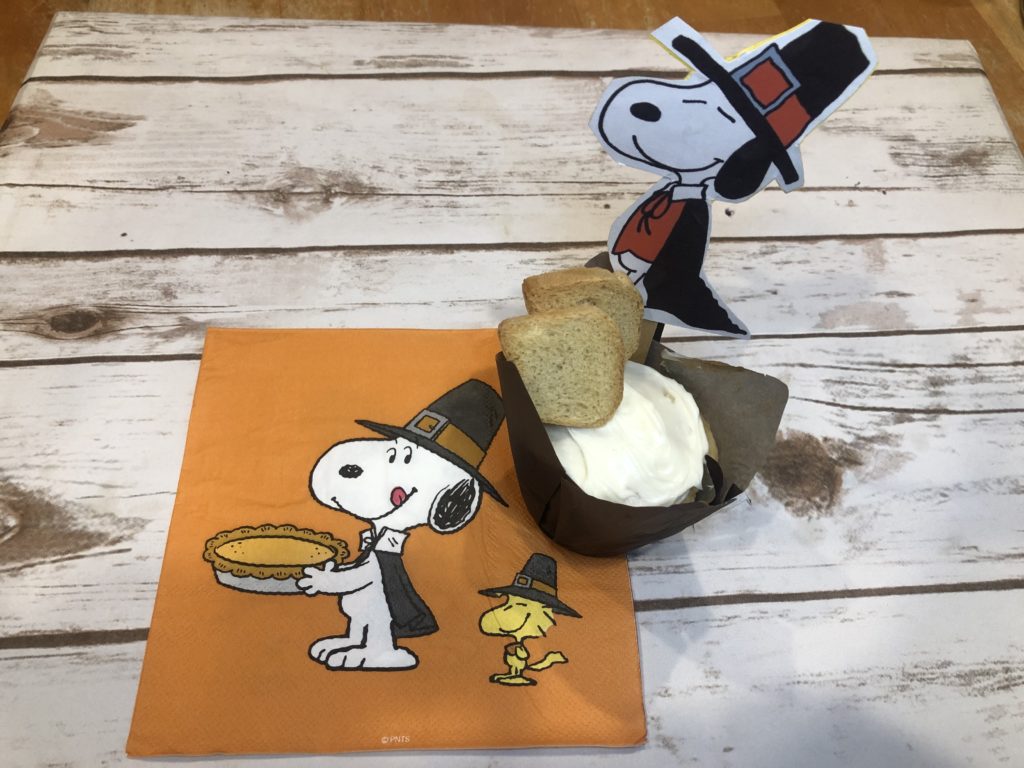 Step #6
Add the popcorn down the middle of the cupcake.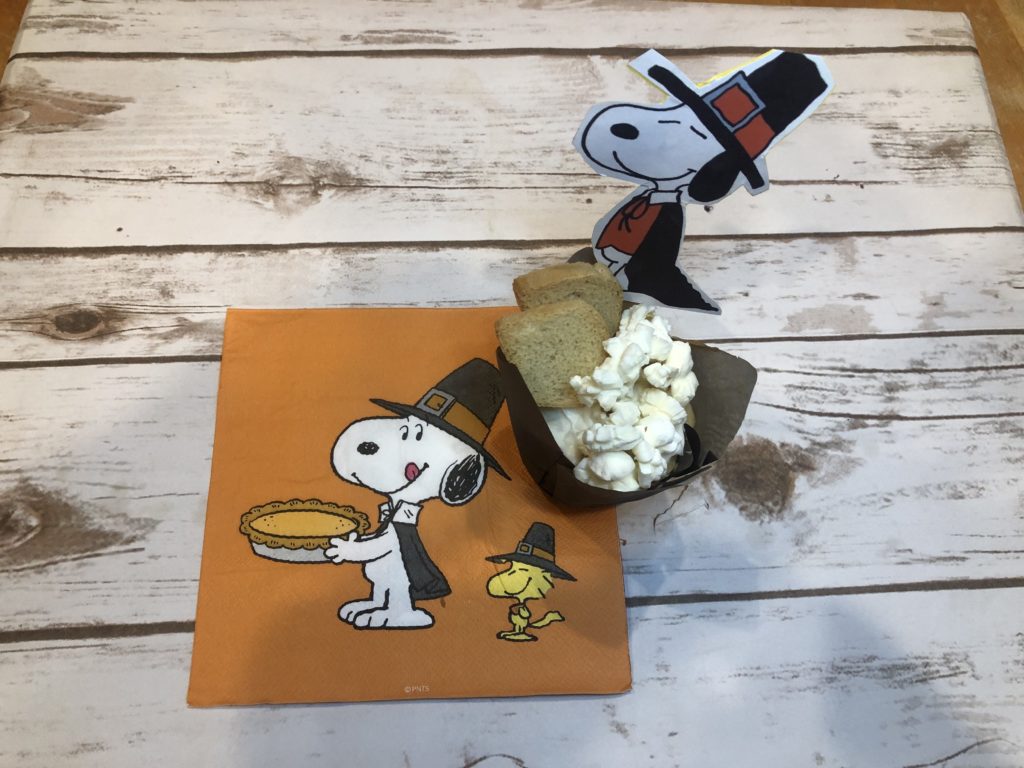 Step #7
Add pretzel twists to the right hand side.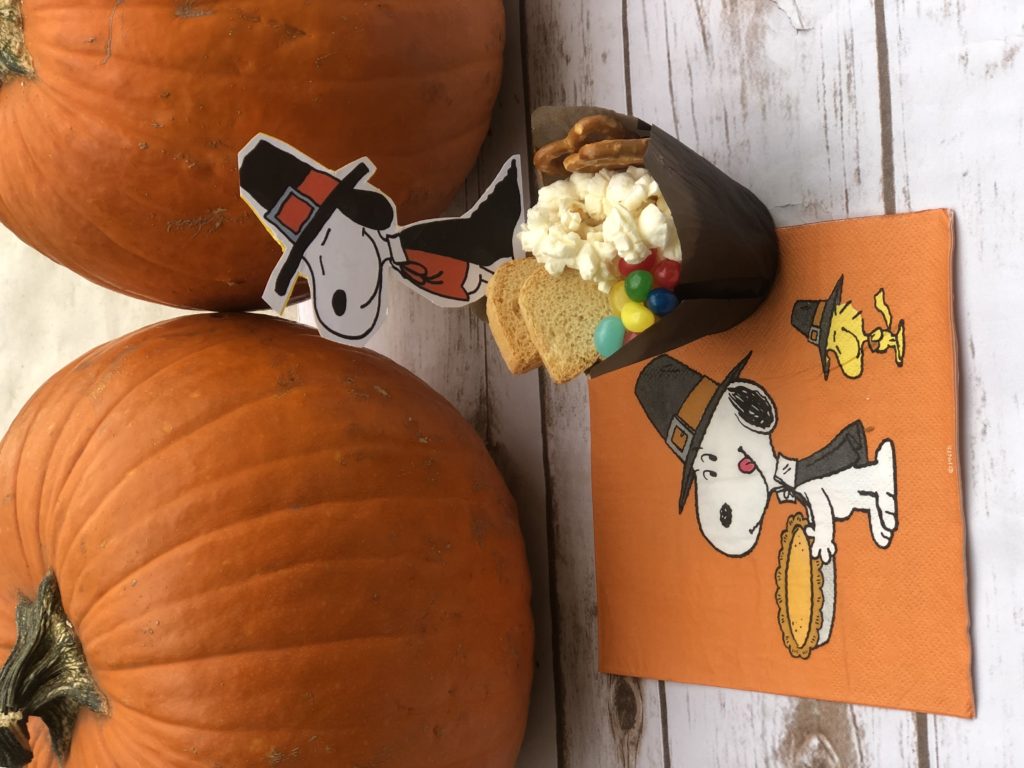 Step #8
Add the jelly beans to the front left pocket. Now you are finished! Happy Thanksgiving Charlie Brown!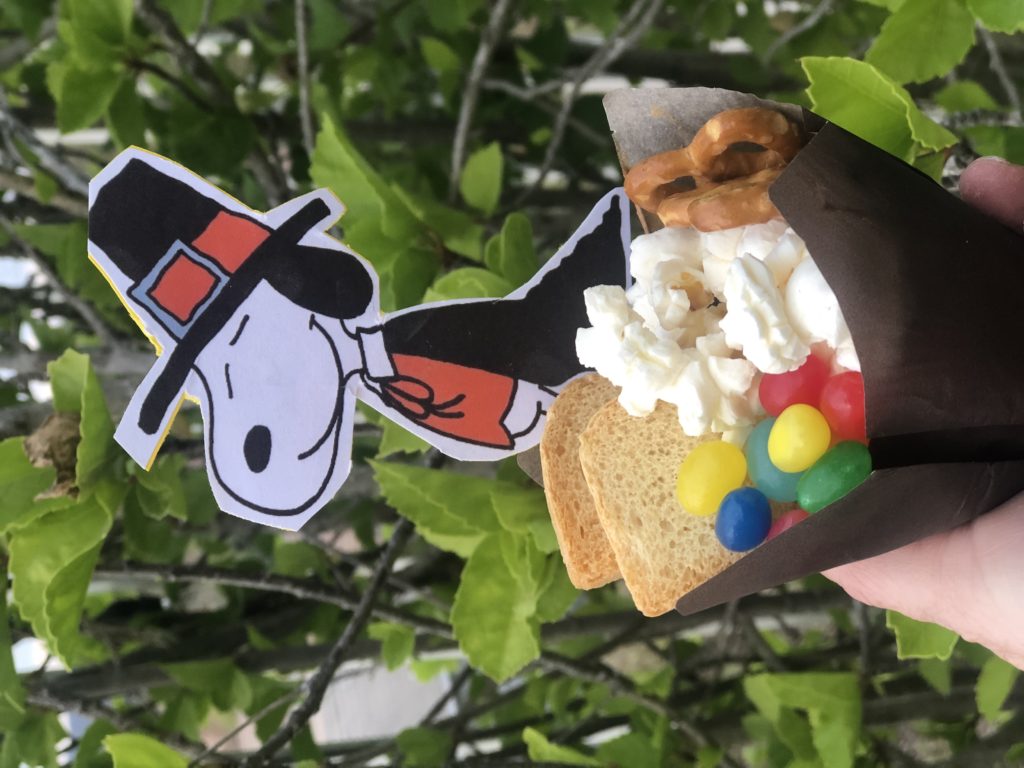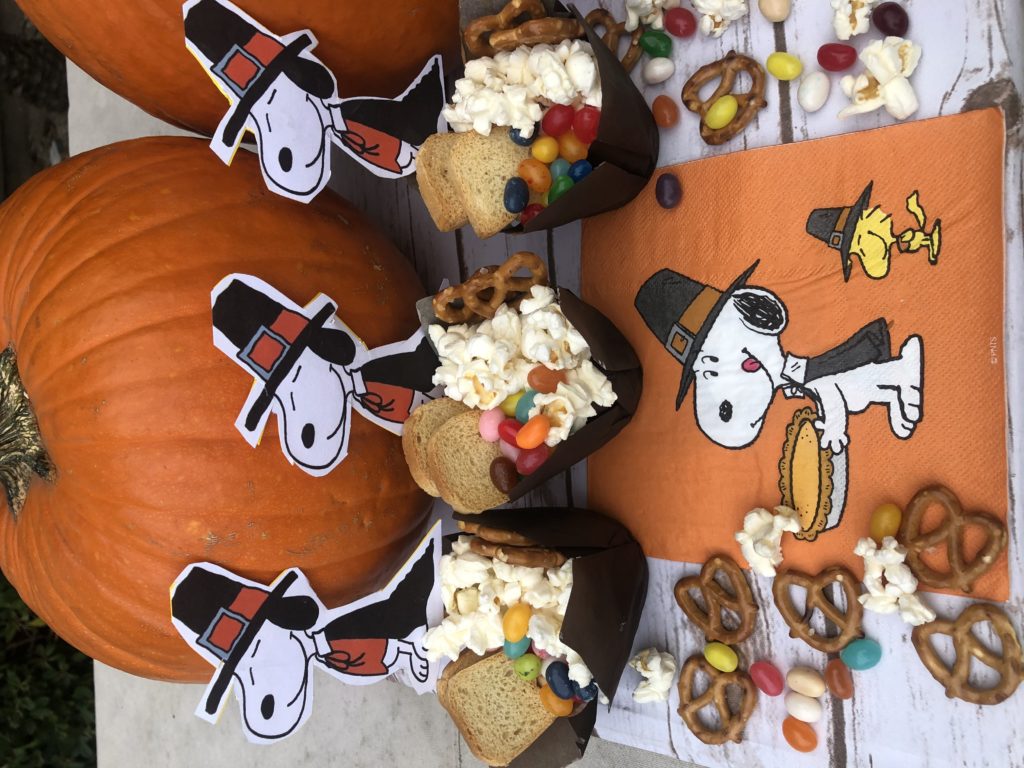 These make great desserts for the kids table at Thanksgiving. Speaking of such a wonderful holiday, did you Knott's Berry Farm has a take home Thanksgiving dinner package? That's right, for those of you that are cooking challenged like me, Knott's takes care of everything for you! Choose from a Turkey OR Ham, Country Apple Stuffing, Mashed Potatoes, Candied Yams,  Cranberry Sauce, Bread and Butter Pickles, Roasted Brussel Sprouts, Whole Kernel Corn,  Farm Baked Rolls, Knott's Country Gravy, Jarred Boysenberry Preserves and your Choice of Boysenberry Pie or Pumpkin Pie!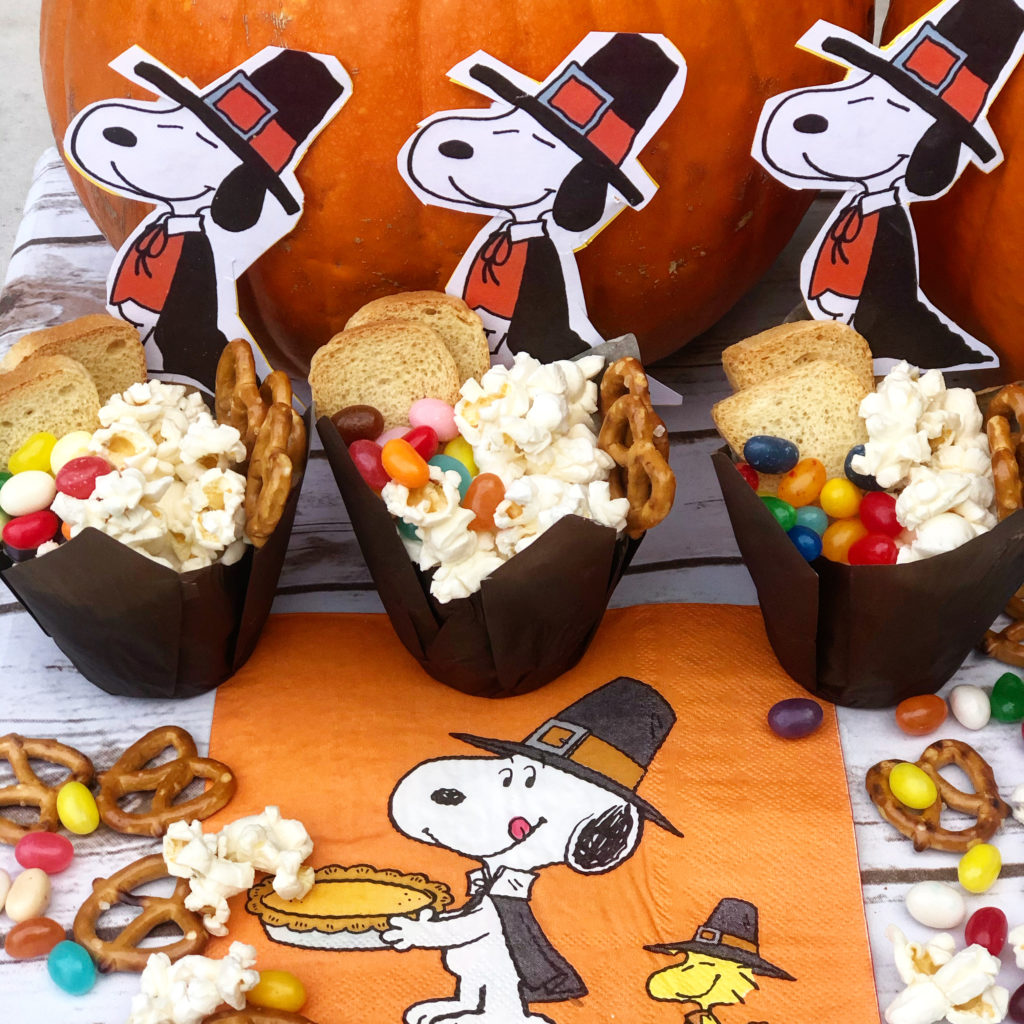 Watch The Thanksgiving Misgivings Clip A Charlie Brown Thanksgiving
Follow along with me on Facebook and Instagram.