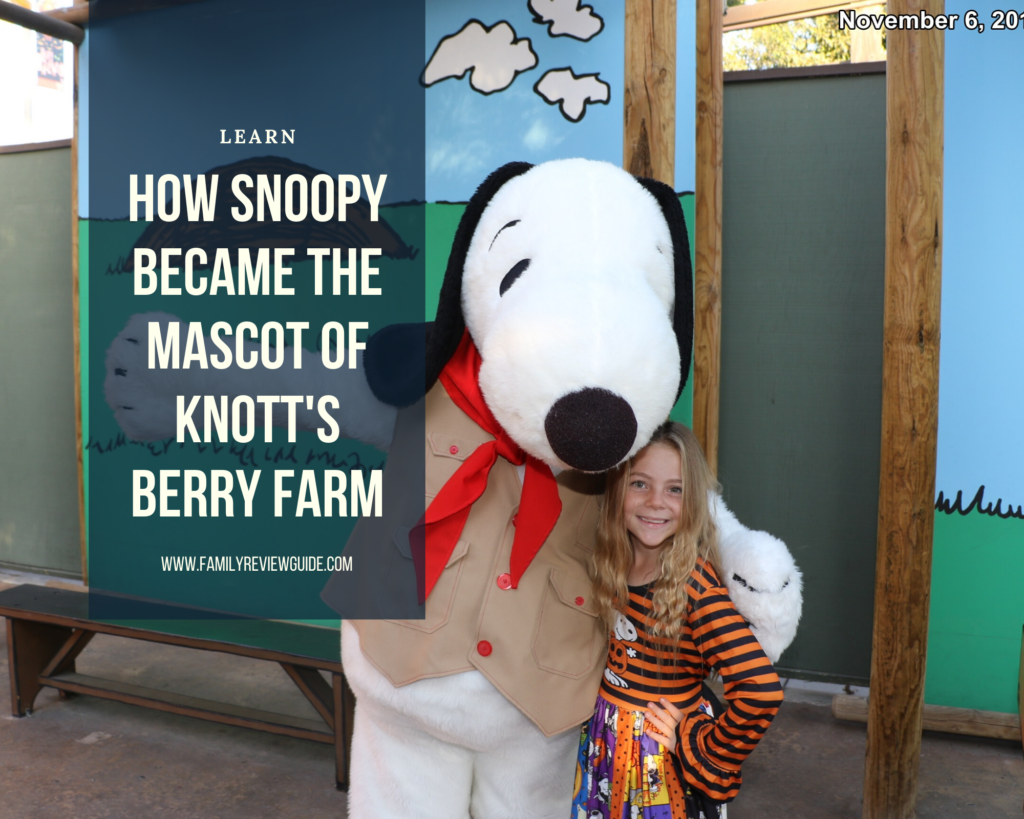 He's loyal, funny, imaginative and good-natured. He is also cuddly and loves to play! His name is Snoopy and he has been the mascot for Knott's Berry Farm since 1983 along with the rest of his friends in the PEANUTS gang. But how did Snoopy become the face of Knott's Berry Farm and eventually all of the Cedar Fair parks? The answer lies in pop culture!
Prior to Snoopy, Knott's had tried create popular characters that appealed to the public. Their first attempt came in the form of  a happy, scruffy, stubby old miner named Whittles. He was designed by a young Laguna Beach artist named Pete Winter, a former Air Force jet pilot who had also drawn for Dell comics and for a syndicated comic strip called "The Toodles". Whittles made his first appearance (along with his trusty burro) in the pages of "Howdy Partner", a handbook for Knott's employees. But Whittles was only seen in two-dimensional form. They needed him to be more accessible, as in a three-dimensional walk-around character. Although a great idea, it turns out a life-sized Whittles was anything but great. Many of the kids were frightened by his large head and lack of neck. Eventually a new Whittle costume was created but it never took off and very few guests wanted their photo taken with Whittles.
See pictures of the walk-around Whittles Mascot here–>http://bit.ly/381b8Vz
View this post on Instagram
Next up, were the mascots Boysen Bear and Girlsen Bear from the dark ride Bear-y Tales which is making a comeback in 2020.  The ride was originally built in 1975 but it closed in 1987 to become Kingdom of the Dinosaurs.
Fact: An arsonist set fire to Bear-y Tales as it was under construction. The creators of the ride were able to recreate much of the ride designs in about 6 weeks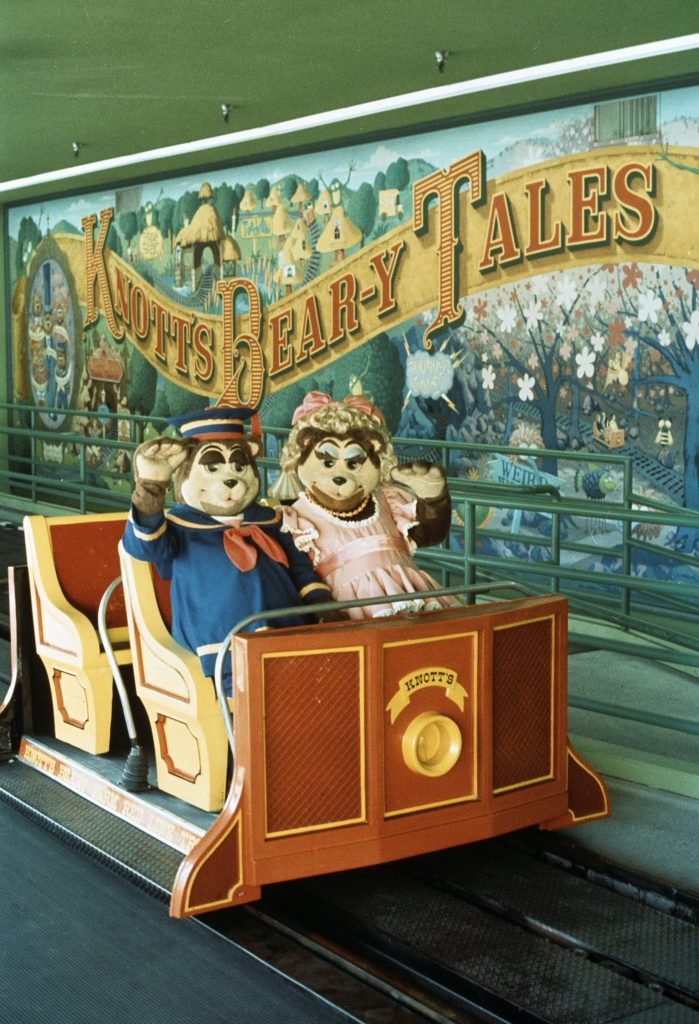 "Photo courtesy Orange County Archives."
Eventually in the early 80's Marion Knott, daughter of Walter and Cordelia Knott knew that she wanted to revitalize the theme park and meet the competition. She turned to former Disney imagineers and they suggested that the park get a new Mascot. Someone with pop culture relativity. At that time, Snoopy was one of the biggest and most recognizable characters around due to his overwhelming popularity in the comic strip by Charles M Schulz. Snoopy was the face of Met Life, Chex Mix, Russell Stover's candies and so much more. Naturally, Marion approached Charles Schulz and eventually the idea of building a children's area within the park was born.  In 1983, Knott's Berry Farm became the first theme park to license the Peanuts characters, thus creating the first Camp Snoopy area and making Snoopy the park's mascot. Knott's expanded its operation in 1992 by building an indoor amusement park in the Mall of America, called Knott's Camp Snoopy. The Knott's theme parks were acquired by the national amusement park chain Cedar Fair Entertainment Company in 1997, which continued to operate Knott's Camp Snoopy park until the mall took over its operation in March 2005.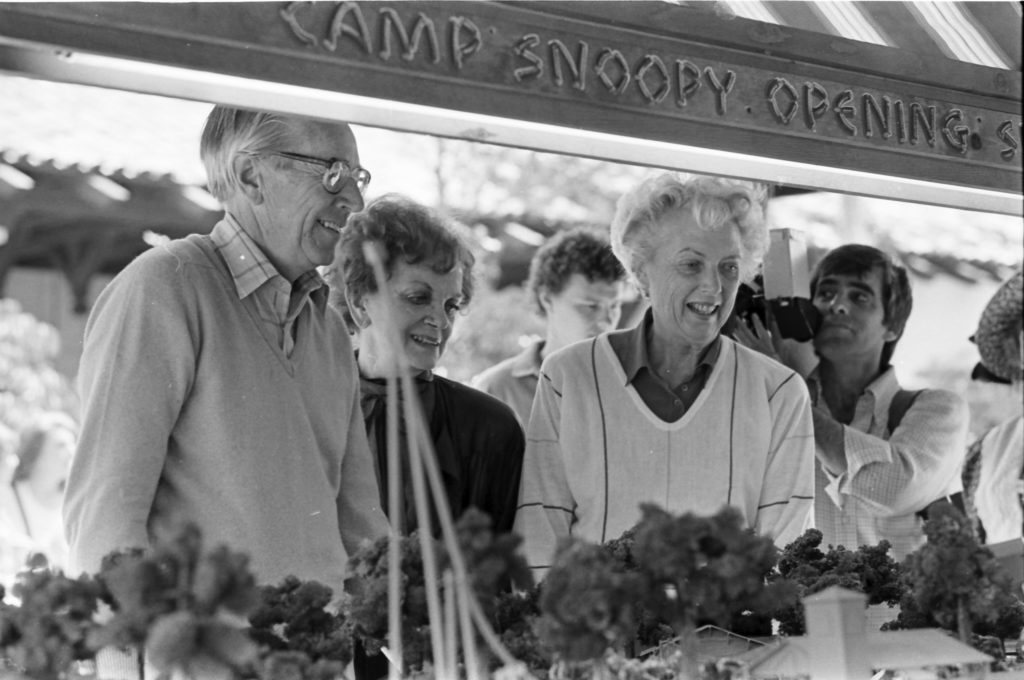 "Photo courtesy Orange County Archives."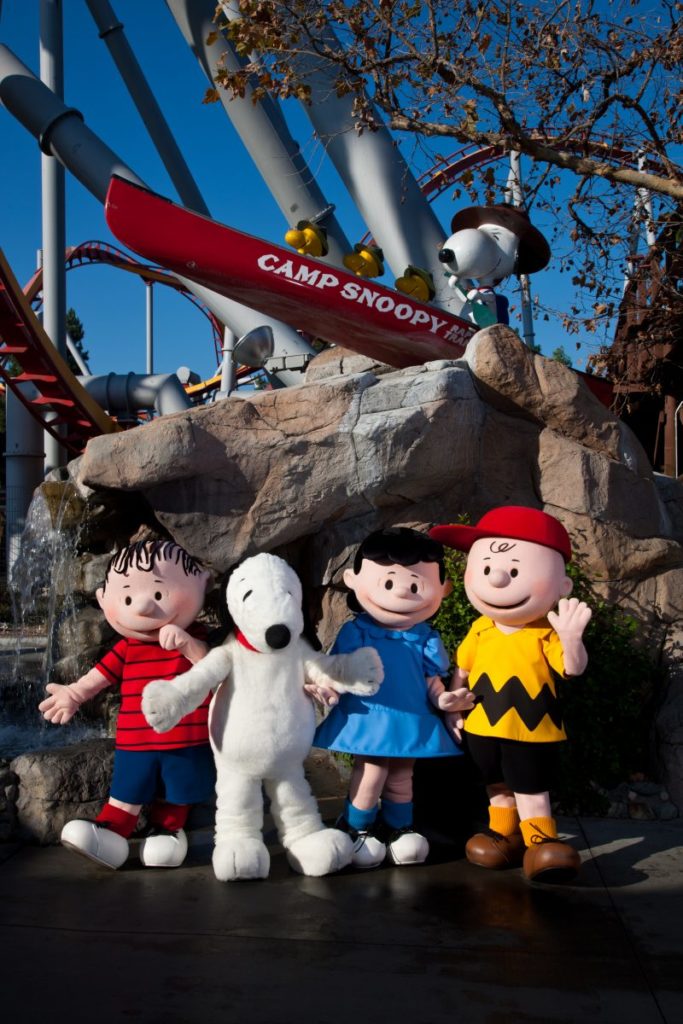 In 2017, Cedar Fair announced that it had extended its license for Snoopy and the rest of the "Peanuts" characters through 2025, with an option through 2030.
PEANUTS Celebration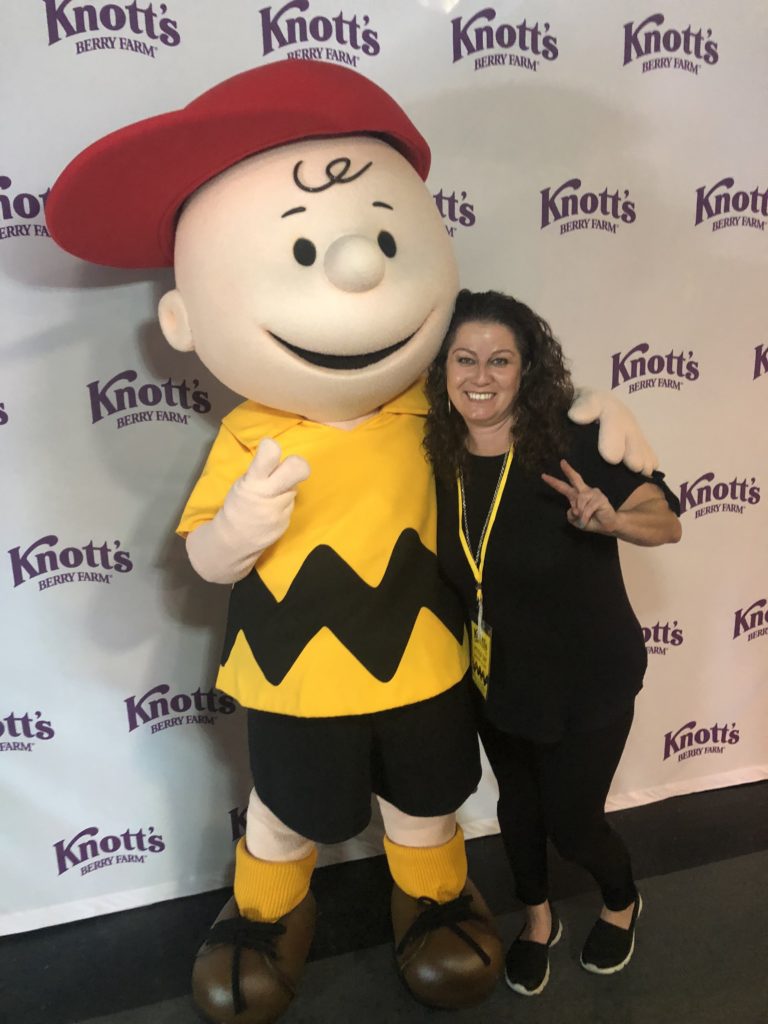 In celebration of Snoopy and the whole PEANUTS gang Knott's berry farm has hosted a PEANUTS Celebration for the past 2 years and it is returning in January 2020. Knott's Berry Farm will kick Seasons of Fun with the Knott's PEANUTS Celebration, uniquely dedicated to celebrating the beloved PEANUTS characters. Guests can step inside the pages of a Charles M. Schulz comic strip as the PEANUTS characters take over the entire park. PEANUTS inspired decor and comic strip elements will provide the perfect animated backdrop for your fun Instagram pics. New character experiences, activities, live entertainment, and deliciously themed-treats will top off this whimsical celebration.
Video: Snoopy Saves Knott's