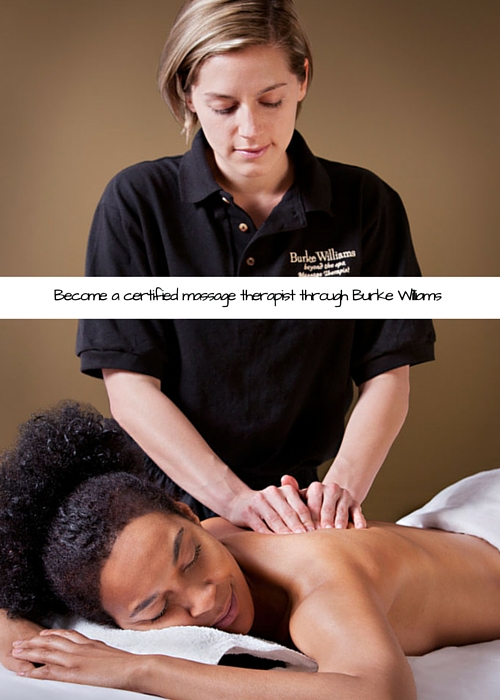 Burke Williams Academy of Massage
Do you love massages? Have you ever thought about the satisfaction you might get from being the person giving that massage? As a massage therapist myself (I practiced for 16 years) I can tell you first hand what an amazing opportunity it is to work in the health industry. Not only is it rewarding emotionally, but financially too!
Burke Williams unveiled the first Academy of Massage Therapy on February 1 in Inglewood, California. The school is a BPPE approved program and will offer 500 hours toward CAMTC Certification. All massage therapy students will not only have their complete tuition fee waived, but they will be paid for their time learning.
"We constantly hear about staggering student debt. Burke Williams Academy of Massage is a completely unique school concept," commented Armour. "When you enroll with us, you're not just a student, you're already a Burke Williams employee…and a member of our family."
In addition to the 500 hours of coursework, students will have opportunity to receive 100 additional paid hours of actual training in massage skills and body mechanics to prepare for real work in a spa environment. All Academy instructors are Certified Massage Therapists who have successful careers in the industry and with Burke Williams.
Simply Massage Center
In addition to the massage school, Burke Williams is also pleased to introduce two new concepts to the brand's portfolio. The brand's first Simply Massage center is set to unveil in Marina del Rey in April 2016. The flagship Burke Williams Academy of Massage Therapy opened in Inglewood on February 1. Burke Williams recently opened its tenth-day spa location in Woodland Hills in October 2015 and these two new concepts will further the family-owned and operated company's strategic plans for expansion.
With Simply Massage, Burke Williams has gone back to the basics. Guests will receive all of the benefits of a therapeutic and relaxing massage service, at an affordable price in a convenient location. A Simply Massage membership program will offer guests the opportunity to save more money on massage services while benefiting from the health and well being of a monthly massage. Members will also receive all of the perks of membership at the luxurious Burke Williams Day Spas to enjoy rest, relaxation, skin care services and other signature treatments when time permits.
The first Simply Massage center will open in Marina del Rey in April. Additional locations are planned to launch in the California market later in 2016.
For information on Simply Massage centers visit BWSimplyMassage.com.
For information on Burke Williams Academy of Massage Therapy visit BWMassageSchool.com.
For more information on Burke Williams Day Spa locations, services and products please visit BurkeWilliamsSpa.com.
Win a 3-day Spa pass To Burke Williams
The 3-Day Spa Passes offers three complimentary visits to Burke Williams to use our spa and amenities and is valued at $135. All services booked on those days are eligible for a 20% discount. Reservations are required but services are optional.