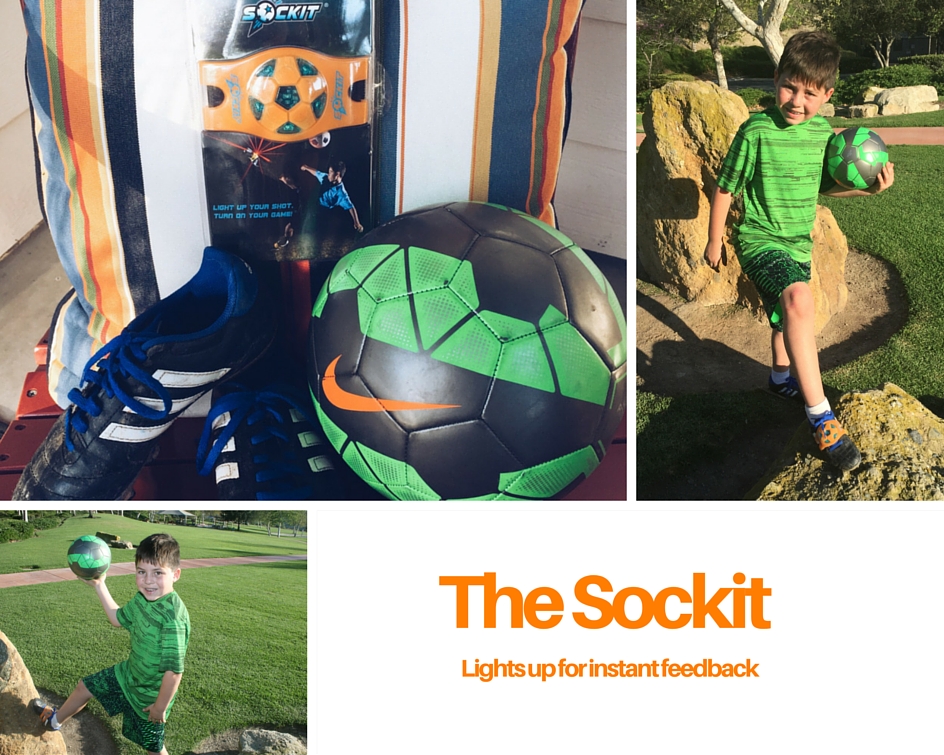 I have been a mom for 13 years and we have been playing soccer for 10 of those years. It a great sport for my kids because it's social, easy to learn, you don't need to be tall, it's inexpensive and it's great for motor development. I have watched my boys grow in progress over the years without private lessons or being in the advanced club level, but sometimes I wish we had a little extra help on the days we don't have practice.
Recently we tested out a product called The "SOCKIT" soccer trainer to help with his goal kicks. It's a light-up kicking device designed to improve your soccer game so you can level up on form, power, and technique. It's simple—kick the ball right and it lights up, giving you instant feedback.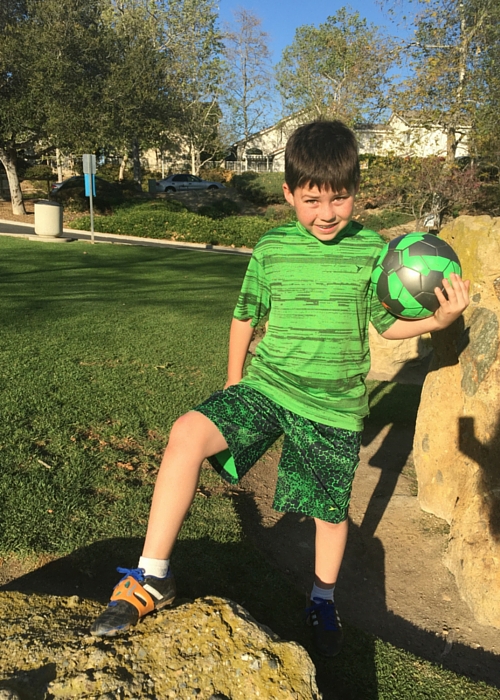 Even in the brightest sun, it's easy to see the SOCKIT light up.
See the SOCKIT in action
What Does The SOCKIT Look Like?
The SOCKIT is made From Industrial Strength Thermal Plastic Rubber and able to withstand, shock, impact, and other extreme conditions. Quite simply it's made to be kicked. And kicked. And kicked. It has 6 LEDs powered with a replaceable lithium battery. It is one size fits all.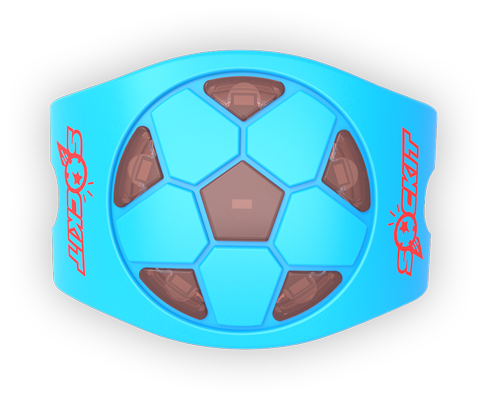 Is it easy to put on?
Yes! The sockit goes in in just 3 easy steps.
STEP 1

Put your soccer cleats on as you would normally do before you hit the field. Make sure your laces are tied and secure.

STEP 2

Use your thumbs in the two side slots to work the SOCKIT over the top and bottom of the cleat.

STEP 3

Once it is in place, get out there and start kicking that soccer ball! The SOCKIT will light up with every correct kick.
Discount Code
Here is a discount code to buy The SOCKIT: familyreviewguide25. Code must be entered at checkout.
Win a Blue SOCKIT