This is a guest post written by Penny Garduno from @onthegooc

It has been at least 7 years since the first time I wanted to see the musical Wicked. I am so grateful that I was given the opportunity to do just that last night by my dear friend Melodi. I really wasn't sure what to expect because I have never really let anyone tell me much about it since I have always wanted to see it for myself and knew one day I would.
I did read up on the basics of what the musical Wicked is about but let me tell you that as a first timer I honestly was mesmerized! It is very beautifully written and so captivating I want to see it again….and again! Musical theater, I think, is one of the most challenging types of acting and everyone in this cast put on the most amazing production.
I would love to go through all the details of the story line and I really don't want to spoil too much but I do have to say a few things about what I loved most about the overall production.
Highlights of Wicked
 Talented performers. The voices, on-point choreography and fluidity of the entire production is on point.
 The backdrops and scene changes. The types of technology used to elevate the perfection of the performers is what sets this musical above the rest.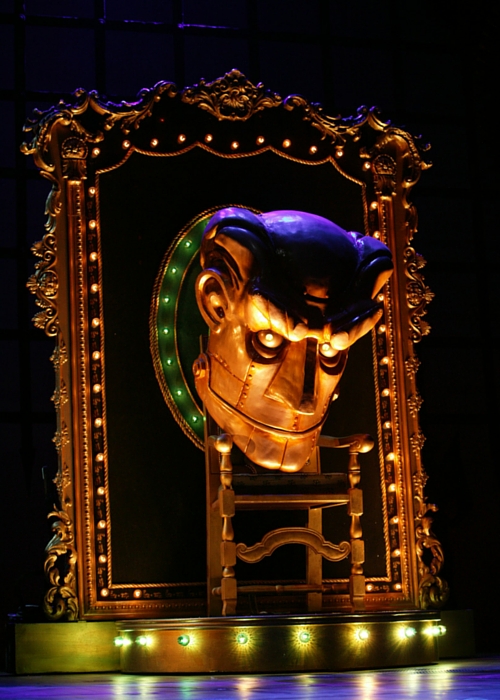 The comedy. Listen for it and you find yourself catching brilliant satire and irony. There are also some pretty funny moments.
The story line. Brilliant. So well written and thought out. The story within and tied together to the story we all grew up knowing are a perfect pair. So many emotions and thoughts run through your head as you watch and remember the old detailed out with the new.
The story of the two witches of OZ itself. The surprises that come your way, the feeling of knowing that all good deeds come with pain, the fact that everyone starts out good but then molds into oneself due to unforeseen situations, all of it is magical in a way to touch your heart and make you think.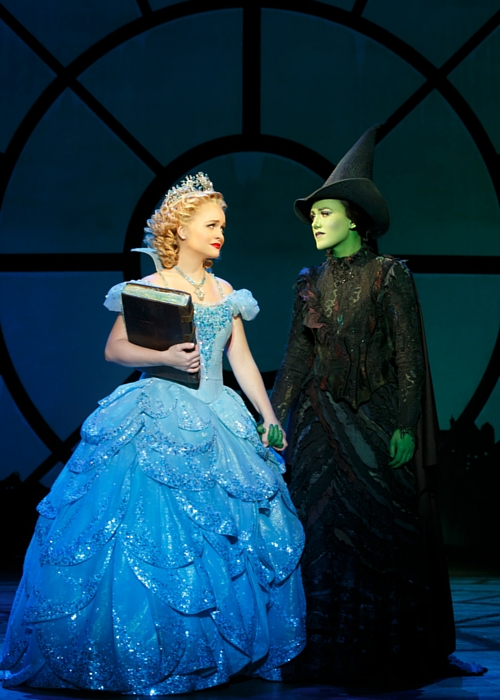 Cast Talk Back
Special to the evening was a cast Talk Back. This is where you can ask some of the cast any questions you may have after the performance up in front of the stage!
Here are a few things I enjoyed listening to the cast reveal at the Talk Back…
Stuart Zagnit, the Wonderful Wizard of Oz, says that he is in character from the get go. The moment the performance begins he is OZ so that he can give his best for his audience. He has over 200 performances under his belt.
 Glenda was played by her understudy and it was her debut performance. There is no way I could have guessed that. She was brilliant and perfectly Glinda in every way! Allison let us know that she has been doing musical theater since she was 7yo
There are a lot of safety measures that go into each performance. Especially the flying.
There are so many costumes and positive energy nightly, the cast said, they have a lot of fun.
Some of the cast have been with the production for 7 to even 10 years.
A performers tip – Always cool up and warm down before and after a show.
One for the fun – the Monkey costume is a Mask, not Make Up. It is so detailed it looked so real to me.
The evening was just perfect. I have to admit that I was and have been singing "Popular" and "Defying Gravity" nonstop, but I already bought the entire album to stream so that my daughter can fall in love with it too!
Every time I experience theater of any kind at +Segerstrom Center for the Arts  I am always reminded of how special and uplifting a live performance is.
I hope anyone who wants to see this musical gets the opportunity to do so. It is the best live musical I have seen thus far.
Lottery for $25 Orchestra seats
On that note, did you know that, +Segerstrom Center for the Arts holds a lottery for $25 Orchestra seats the day of performance?! Awesome right.
    Details:  A day-of-performance lottery for a limited number of orchestra seats will be held for WICKED from Feb 17th to March 6th. Two and a half hours before each performance anyone can present themselves at the Segerstrom Hall box office will have their names entered into a lottery drum. names will be drawn 30 mins after that. Available only in person. Must have valid ID when submitting entry form and if chosen.
It was one Wicked experience that left me wanting more, not going to lie, I am totally on Team Elphaba.
Get Social