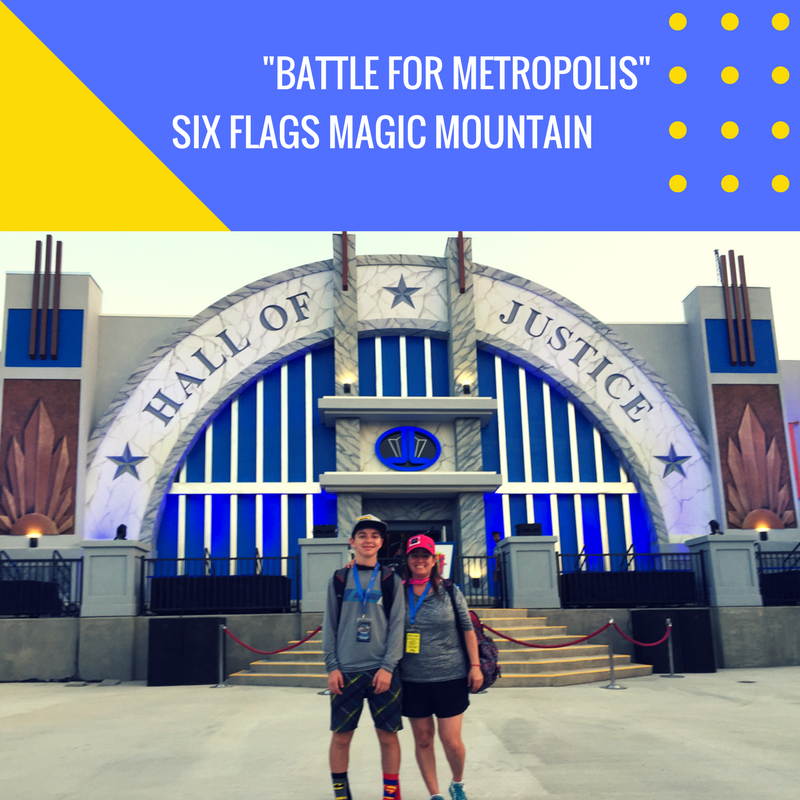 "Battle For Metropolis"
The thrill capitol of the world, also known as Six Flags Magic Mountain just got even bigger with the addition of a brand new ride called "Battle For Metropolis". There is only one person who can save Metropolis – and that person is you! Join the Justice league, battle the villians and save the city. This is interactive 4-d ride dark ride is an epic game changer. In partnership with Warner Brothers consumer products and DC entertainment they have combined the hottest and most iconic super heroes of all time with the best in state of the art technology. It's by far the most immersive, interactive multi-faceted attraction six flags has ever built.
Walk Through
On ride POV
Ride Features
A 23,624 square foot Hall of Justice will house the four minute full-sensory ride with one of the first-ever virtual loops.
state-of-the-art gaming while riding pitch and roll motion-based vehicles synced to action-packed scenes.
Video mapping;
A 4D ride experience with wind, fire, mist, fog and special effects;
Life-like animatronic characters including the first-ever Harley Quinn, Cyborg, The Joker and his Henchmen, and Lex Bots;
A dramatic fight as the Justice League Reserve Team travels through laughing gas and flames in 10 high intensity scenes;
High-definition 3D animation shown on the first-ever, 180-degree interactive toroidal screens that fully immerse riders into the city of Metropolis;
State-of-the-art gaming elements that put riders into the interactive content where they compete with friends and family;
6-passenger pitch and roll motion-based vehicles with multi-degrees-of-freedom which transport riders through all the exciting twists and turns without limitations;
Two pre-show rooms featuring larger-than-life interactive DC Super Heroes; and
An exclusive line of Justice League, Wonder Woman and The Joker merchandise available at the ride's retail store, Hall of Justice Gifts.
What's New in DC Universe?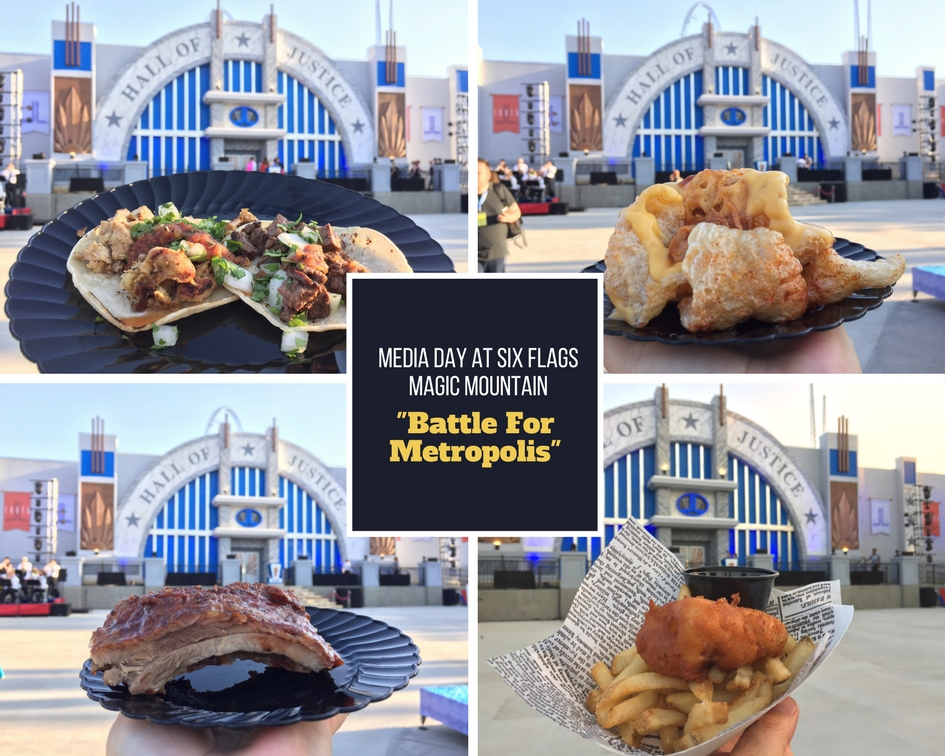 Foodies will be excited to know that new culinary and retail locations as have been added to DC Universe as well as added entertainment. Metropolis now includes the following: a newly-painted "Riddlers Revenge" (stand-up coaster), "Metro Park Pub" which features live music and traditional pub fare such as flatbread pizzas and appetizers; "Big Belly Burger" and "Carlini's Pizza" and "Ace O'Clubs", featuring local favorite mesquite-smoked barbecue.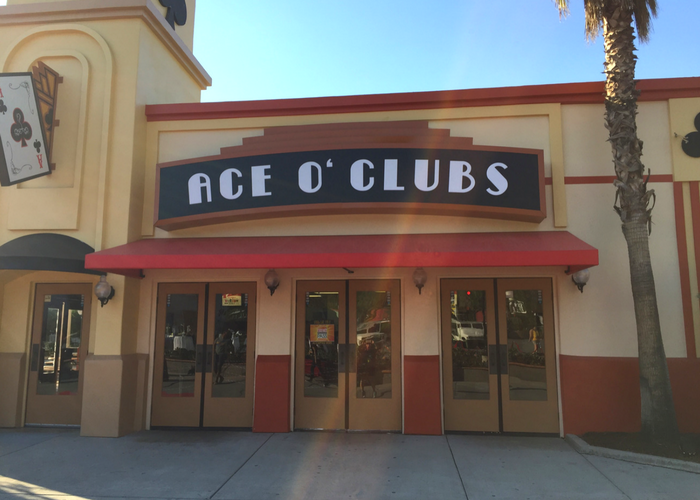 The new Hall of Justice gift shop will carry all the hottest Justice League memorabilia and clothing. Justice League in-park characters will call Metropolis home for greeting park guests, and they can have their photo taken in front of a DC Super Hero or Super-Villain backdrop.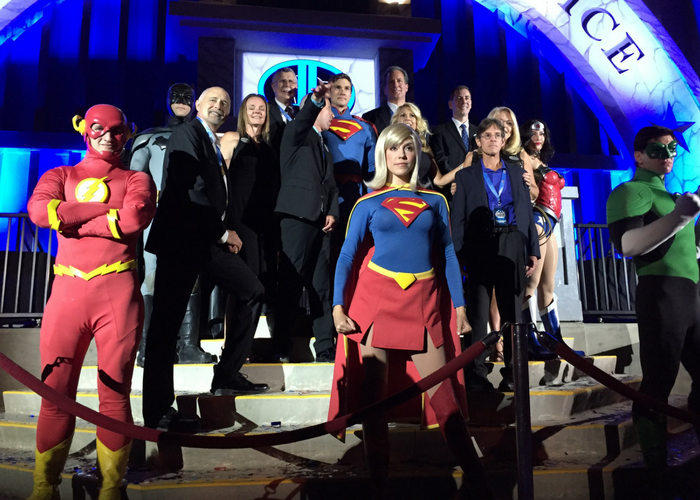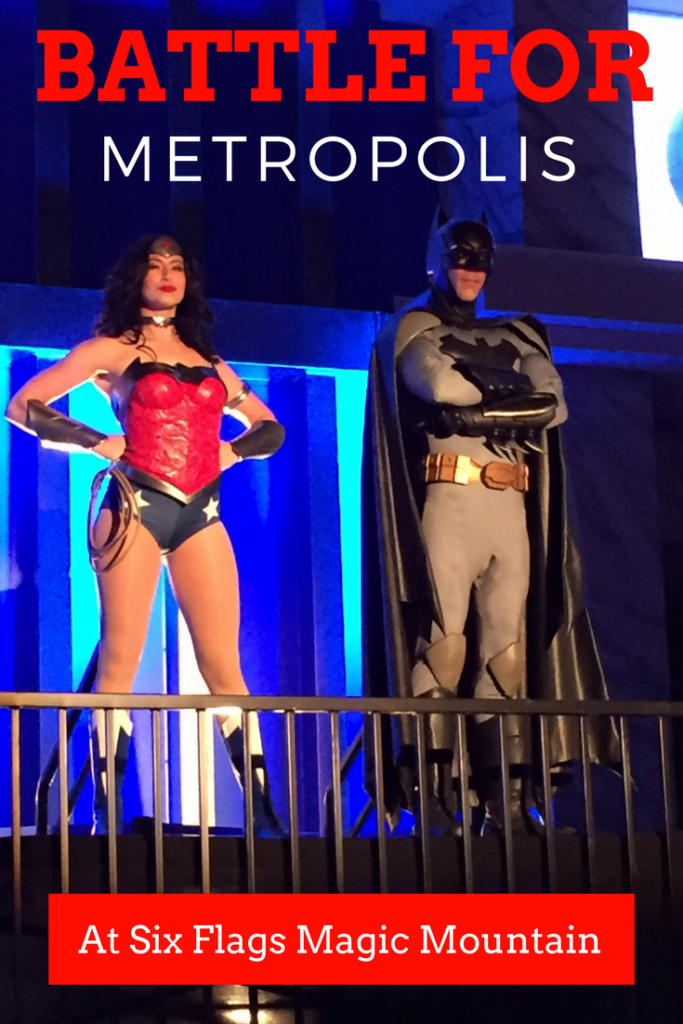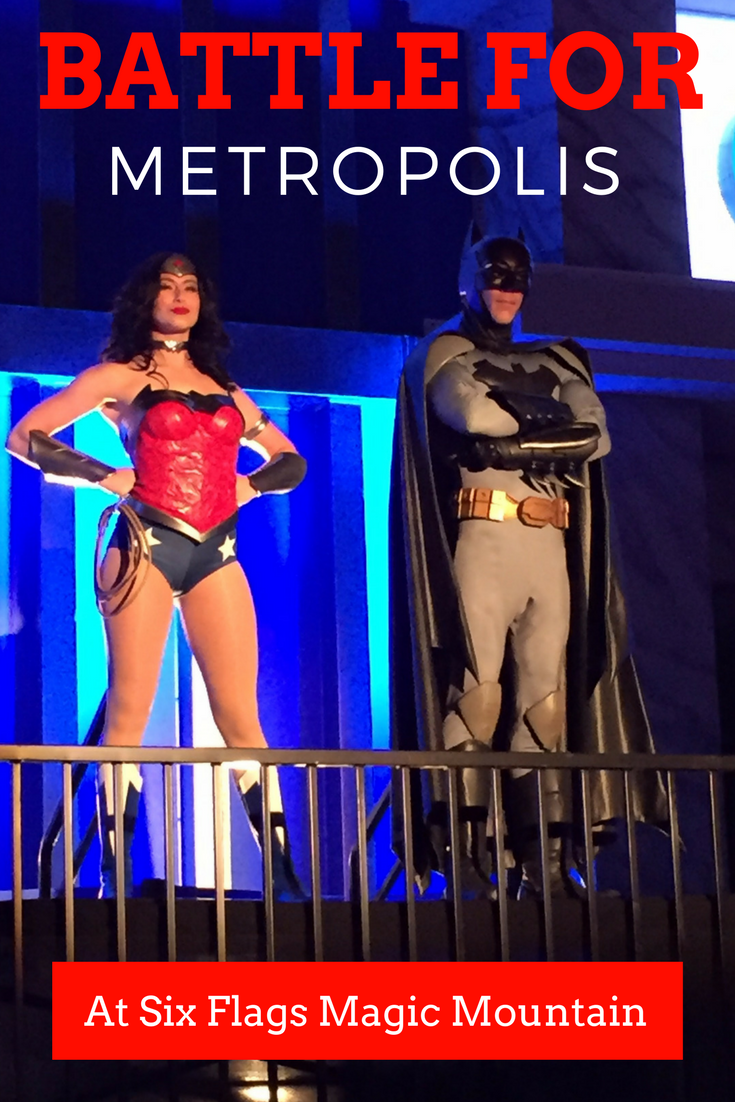 Dueling Pianos At Full Throttle Bar
While not new, this is something I don't think I have ever seen at an amusement park before and it is SO much fun! Inside the Full Throttle Sports Bar, you can enjoy some great food & cold beverages, cool down in the A/C, catch the latest sports scores, and now be entertained by Throttle Up Dueling Pianos. Enjoy the sounds of song and laughter as two piano players lead a sing-along, clap-along good time!  My son and I watched as people kept bringing up song requests and the players seemed to love the challenge.
Fireworks
Six Flags put on an impressive fireworks display for the media event opening of "Battle for Metropolis" It was set to music and the energy in the sky was absolutely amazing! Thank you Magic Mountain. You made my entire day with that.
For more information visit Magic Mountain on Facebook and Twitter.