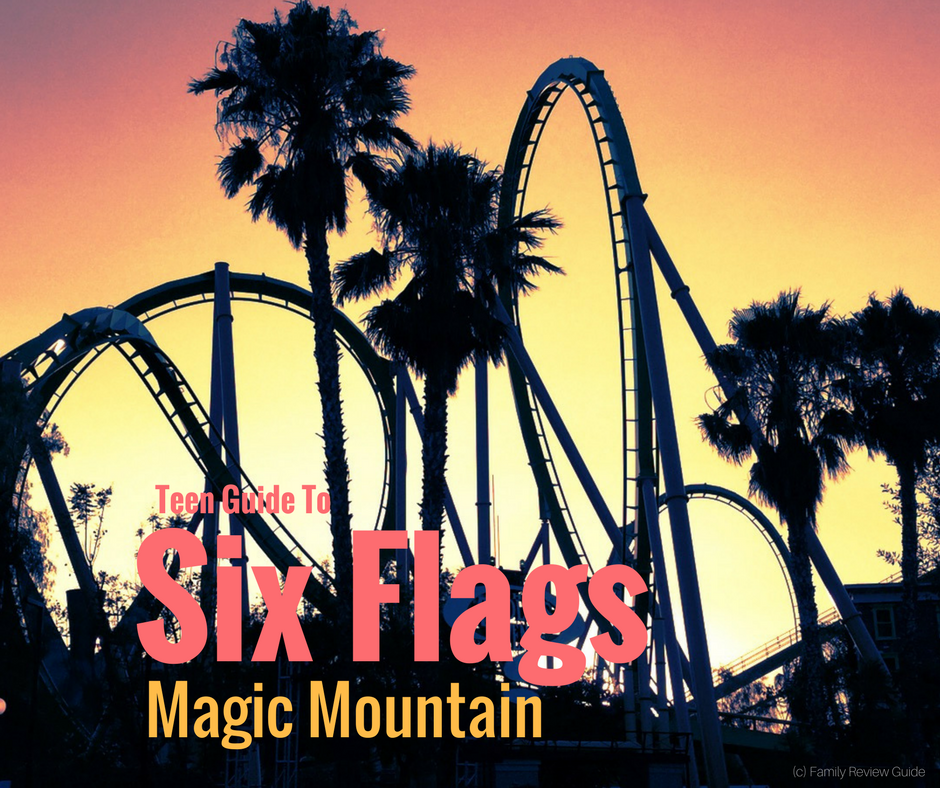 I have 3 kids and one of my favorite ways to spend time with them is to take them to amusement parks individually. I find it's a great way to connect with them because they are excited and energetic which in turn makes them really talkative – Something my teen doesn't do much of at home,
On a recent media visit last week I took my teen (15) to Six Flags Magic Mountain for a full day of non-stop roller coasters, food and fireworks! I don't know if the stars were aligned or if it was just pure luck but the day that we went the park was practically empty. It was a Tuesday during the summer and there were virtually no lines whatsoever. It was so empty that we asked the ride operators on several rides if we could stay on for a second go and they said yes! Which bring me to a very interesting tip regarding Flash Passes that I will discuss in a bit.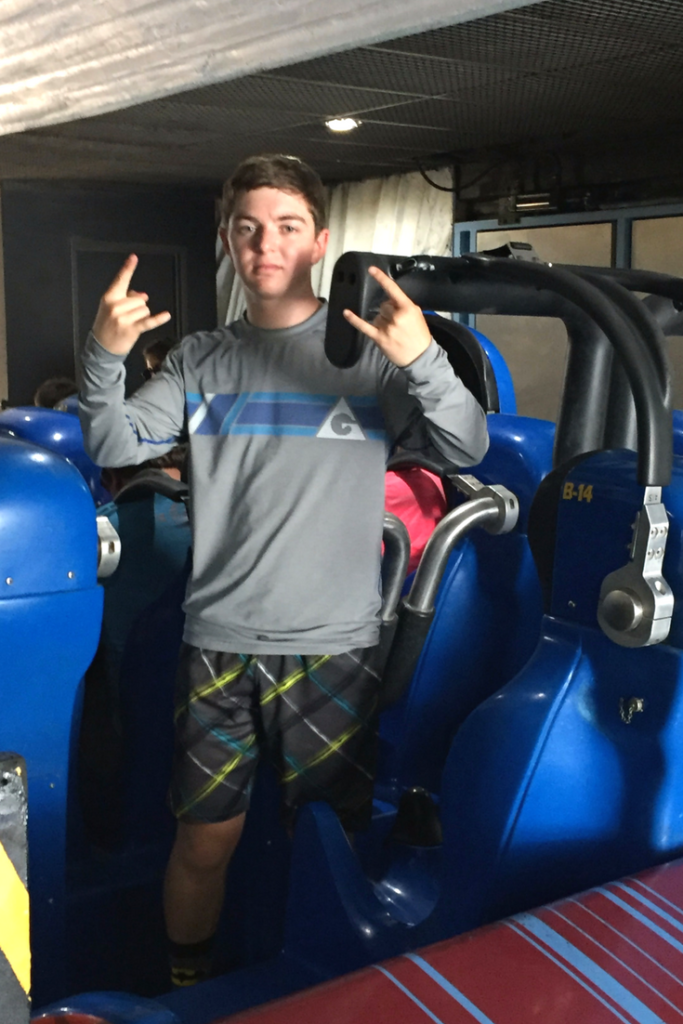 Read The Rules/Pack In Advance
Six Flags has a lot of rules. Unfortunately we didn't read the rules in advance and we found this out the hard way. We bought a brand new Gopro and brought along the stick to go with it as well as the chest mount so we could use it on the roller coasters for "point of view" videos. However, it states clear as day on their website that neither are allowed in the park , so unfortunately we had to toss our go pro stick because we didn't want to go back to the car in the heat. No problem, lesson learned!
Buy Your Tickets Online 3 Days In Advance
Not only will it help you avoid waiting at the ticket booth, but purchasing your ticket online at least three days in advance help you save $20 on the admission price. If you are unsure of the exact date you're going to go you should buy a single-day summer ticket good for any day in the summer and you'll still get a sweet discount.
Bring Cooling Towels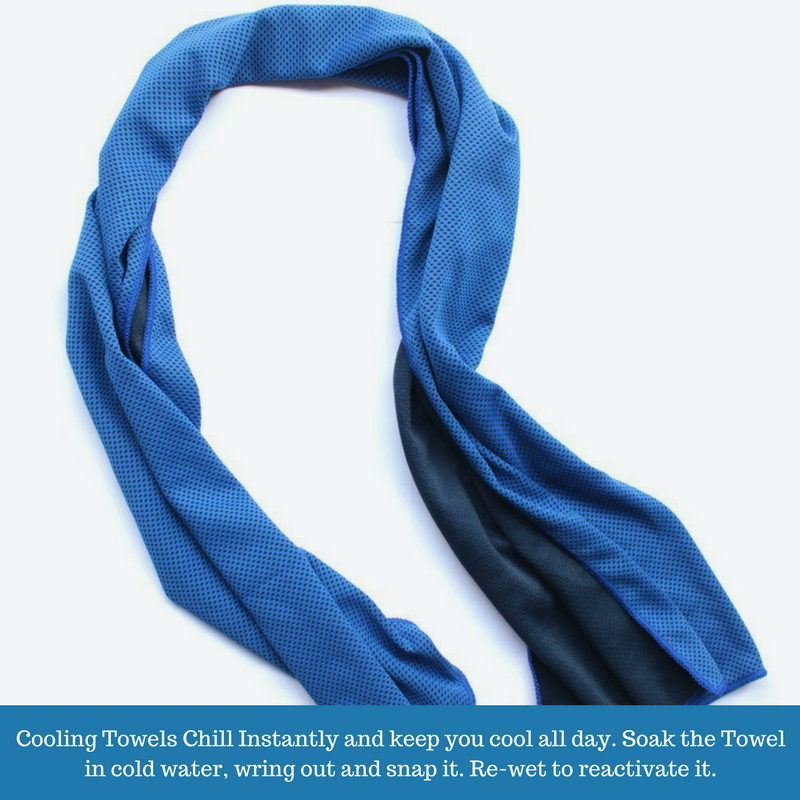 Magic Mountain is located in the Santa Clarita, California neighborhood of Valencia, north of Los Angeles and therefor it can get extremely hot there. We brought along these icy cooling towels that chill instantly. Just soak the towel in cold water, wring out and snap it. Re-wet to reactivate it. My teen wore one on his head and one on his neck and it really helped prevent sunburn and kept sweating at bay.
Wear Shoes, NOT Flip Flops
There are a ton of hills at Magic Mountain and walking uphill in flip-flops will make life miserable for you the next day due to shin splints and sore calves. Plus you will have to kick of your flip-flops every time you get on a ride.
Splurge For A Season Pass (includes parking)
For nearly the same price as a gate ticket, you can get a full season pass, which includes unlimited admission to not just Magic Mountain, but all Six Flags parks (including Hurricane Harbor) for a full year. Upgrade to a gold (superman) pass and you get parking and early entry benefits, too.
Free Parking every time you visit in 2017 -Buy four or more Passes or Memberships during their sale and get one free Season Parking Pass*. It's a $65 value.
Head straight to X2
This is probably the scariest and most intense ride in the entire park. Your heart is racing….blood pumping….sweat pouring down your face…. your body is about to go through an experience unlike any other, as it is thrown relentlessly tumbling through the air, mist, and fire. You lose all sense of direction and your mind and body is put to its limit as you experience the craziest, wildest, most thrilling and greatest attraction man has ever built. Full disclosure, I nearly cried after I got off this ride and it took me a few moments to be able to form a sentence. Of course my son thought it was hilarious but I have never experienced fear like that on a ride before. It was nuts and I love roller coasters!
This ride seems to have the longest wait and can sometime be upwards of 2-3 hours during the busiest times. Getting their early will secure you a quick boarding experience. Be aware that you will have to get a locker for this ride.
It's Not Mandatory To Use The Lockers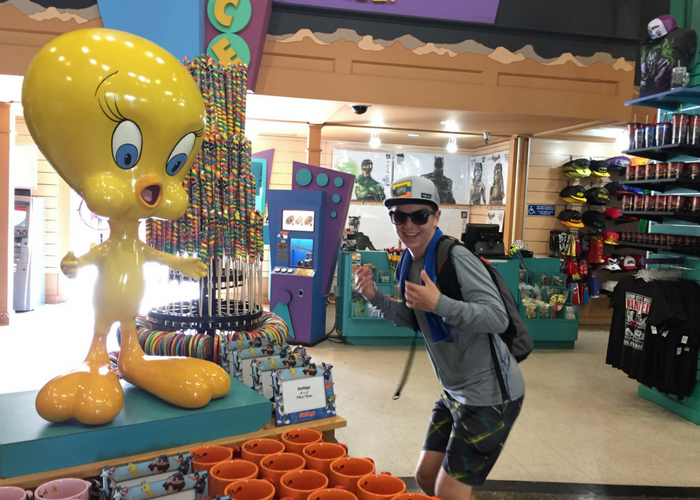 Yes, it's absolutely safer to secure your belongings in a locker but if you don't have anything really valuable on you then you can place your bags near the exit f most rides. X2 seemed to be the only one that really required one. They are $1 each time you use them.
Gauge Crowds Before Purchasing Flash Passes
We visited the park on a Tuesday during the summer and saw quite a few people in line purchasing flash passes. I felt a bit bad because the majority of the lines were less than 5 minutes long (twisted colossus and revolution were about 15-20 mins) but I would have been extremely bitter had I purchased a flash pass with short lines like we saw.
However, if it IS crowded a flash pass can be priceless. The experience with the little q-bots from the flash passes is quite enjoyable. From the q-bots, you reserve a ride, are notified how much time you have until a ride or when your time has come, the ability to cancel a reservation, if a ride is closed or as reopened, and there are always exclusive discounts on food and merchandise displayed throughout your visit. And, lets not forget this will allow re-rides that may not be possible going through normal lines.
Use The Single Rider Lines
Of course we all like to ride with our friends and family, however if you don't mind riding with a stranger, using the single rider line will reduce your line time significantly.
Dress Up While You Are There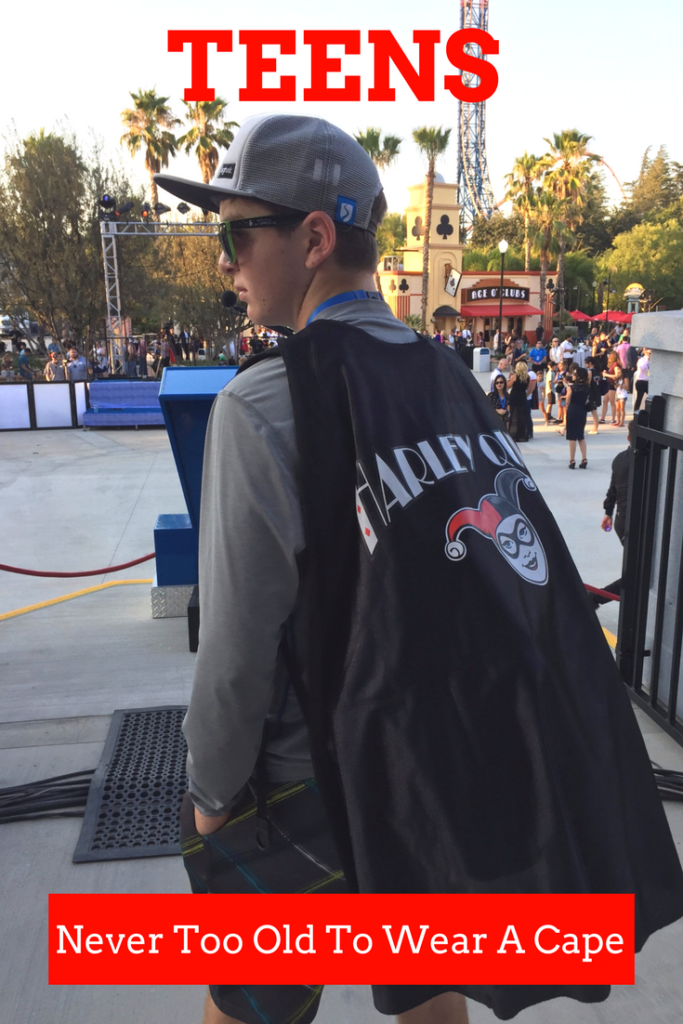 My son loves wearing crazy socks and we found some awesome superman and batman socks on Amazon before we left. Plus he was a trooper and let me get him a cape at the park! It made for some great laughs throughout the day!
Get A Funnel Cake (several Varieties)

Funnel Cakes are one of my sons favorite part of amusement parks! Magic Mountain has a variety of different flavors like Unicorn, cookies and cream and so much more! Lines get long in the late afternoon so the earlier you get one the better.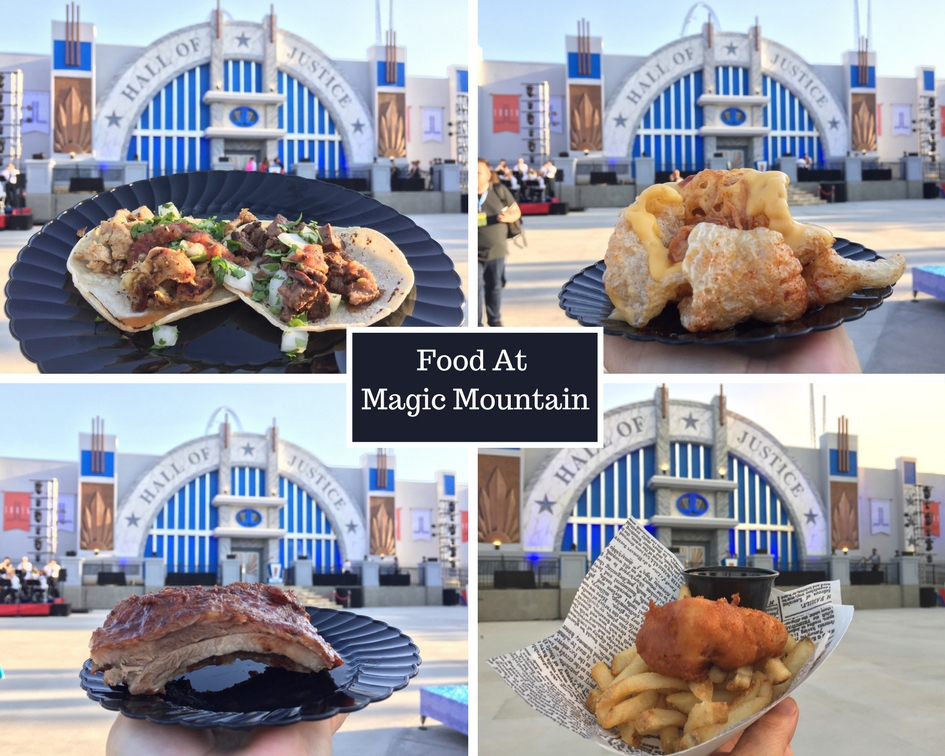 Metro Park Pub, Ace O'Clubs, Big Belly Burger and Carlini's Pizza all have above average food selections as well.
Ride Battle For Metropolis in DC Universe
This is Magic Mountain's newest ride and it is awesome! It's a 4-d ride experience with wind, fire, mist, fog and special effects. It also has life-like animatronics characters including the first-ever Harley Quinn, Cyborg, The Joker and his Henchmen, and Lex Bots. At the end you can purchase all kinds of awesome DC universe products. And don't forget to ride The Riddler's Revenge next door.
For more information visit Magic Mountain on Facebook and Twitter.