This is a guest post by Penny Garduno of @onthegooc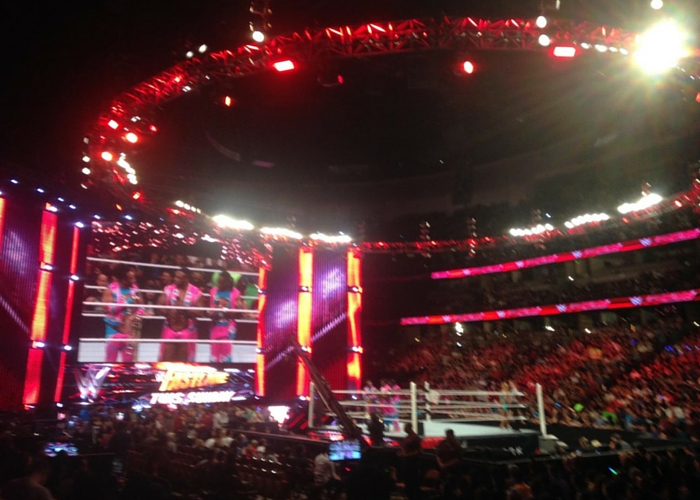 WWE Monday Night Raw is Fierce
We have been watching WWE for over 25 years but this is the first time we have experienced it live! The whole performance is high energy and super fun. My husband and his friends have dreamt of seeing WWE live. They thought that there would be a difference in the feeling they got seeing WWE as a kid versus adult, they were wrong, the kid in all of us came back so quickly.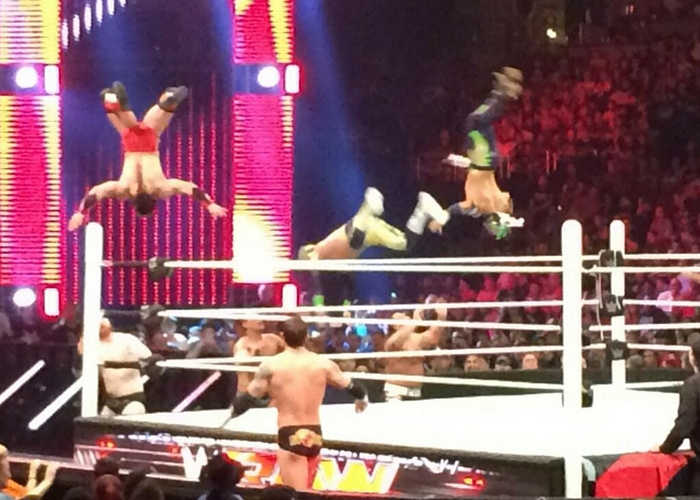 There is so much going on and at the end of every conversation, the wrestlers have, the action starts. The lighting and sound are top notch and you feel like you are part of the wrestling team directly. Screaming, cheering, booing…it's all part of the experience.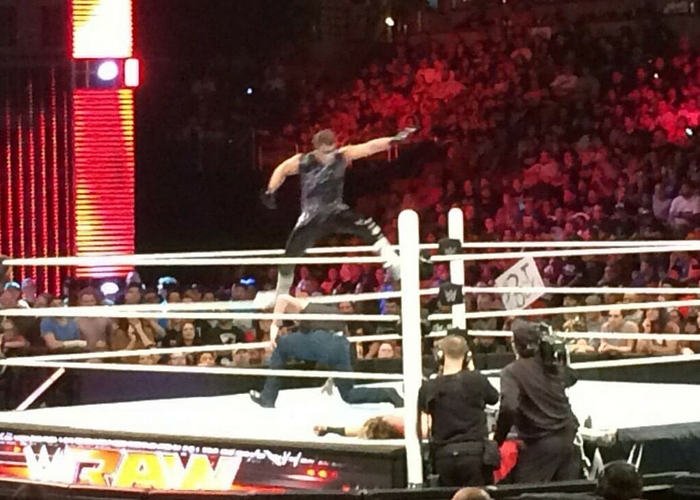 Our top 5 must do's when attending a live WWE Wrestling event:
* Do not BLINK – there is so much going on you do not want to miss a trash talk, a low blow or a flip kick at all!
* Get there early – you want to see the show from the beginning from the Music to the Flames.
* Stay the entire show – the surprises are endless and as they say.. save the best for last… WWE sure does! The end is when the best of the best come out to really give the crowd a great show down!
* Get involved – be loud, cheer for your favorites. Make a poster or paint something up and you're sure to be noticed.
* Any seat is a good seat – at Honda Center all of the seats are great viewing. The view from the top in panorama shows how larger than life the live taping of WWE really is! Of course, the closer the seat, the more spot on the vision of stunts and impact of wrestling can be seen.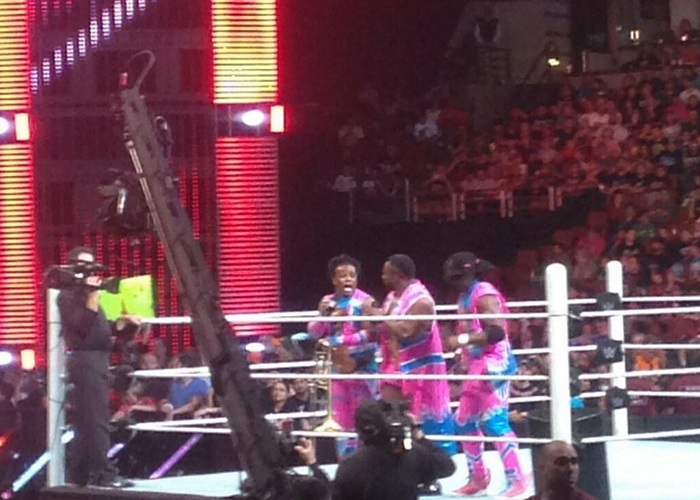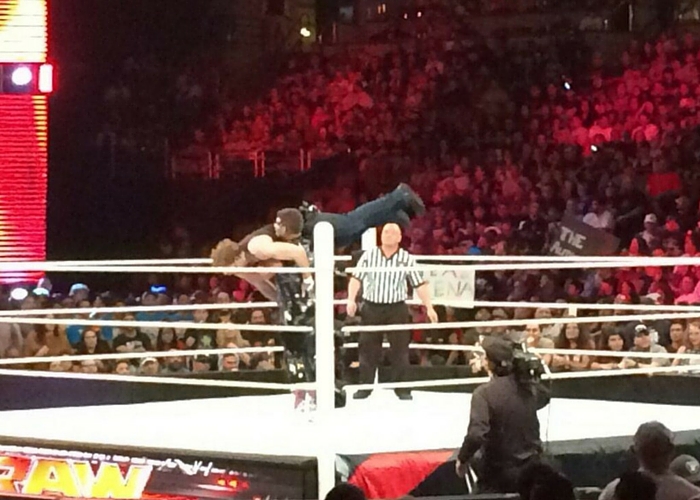 As huge WWE Wrestling fans, we can say that attending a live WWE event can now be scratched off our list, not that we wouldn't love to attend another high energy night!
Huge thanks to Melodi for the amazing opportunity to cover for her blog….making our childhood dreams of seeing WWE live come true!
Get Social
WWE has been live for 50 years bringing entertainment to all its fans. You can get all the info on the show dates and times HERE.