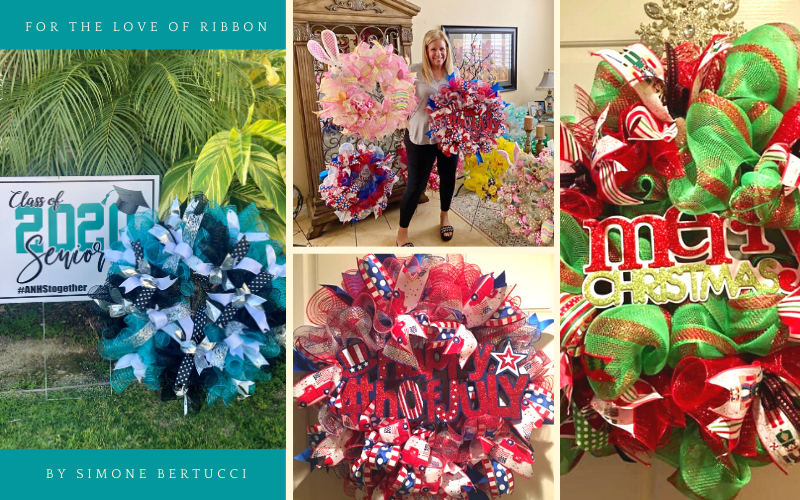 Group celebrations may be put on hold temporarily, but that doesn't stop the desire to want to honor, cheer and bring a celebratory spirit to major life events and other milestones and accomplishments. One South Orange County woman is bringing joy to families whose senior graduation plans have altered, shifted or even canceled. Simone Bertucci of Aliso Viejo, CA owns the business "For the Love of Ribbons", a whimsical wreath making company creating stylish door wreaths for every occasion.
Simone's wreaths are handmade creating a sweet and elegant touch for any type of home or party décor. They are perfect for seasonal and holiday decorating, or the finishing touch to a child's room or nursery. She can accommodate almost any color scheme and request. Please don't hesitate to contact her with your ideas!
High School Graduation Wreaths
Recently, Simone made me a high school graduation wreath for my senior in his high school colors. Since we aren't sure if he is going to walk or not I thought it might be nice to honor him with a wreath on the door so he sees it every day!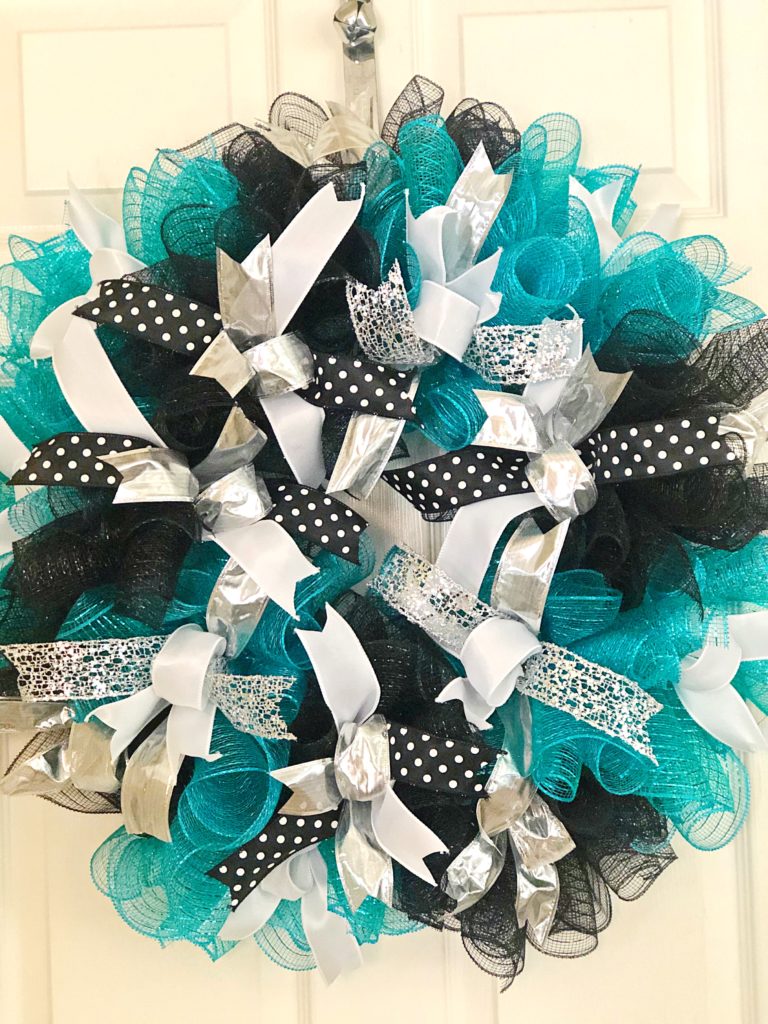 It's made from high quality deco mesh in teal and black colors along with an assortment of wired ribbons. This particular one is big, about 26" in diameter but she can make them smaller if you prefer. If you are interested in one they are $80 and she is local and can deliver and do porch drops. This is such a great way to show support for our seniors and the high school communities.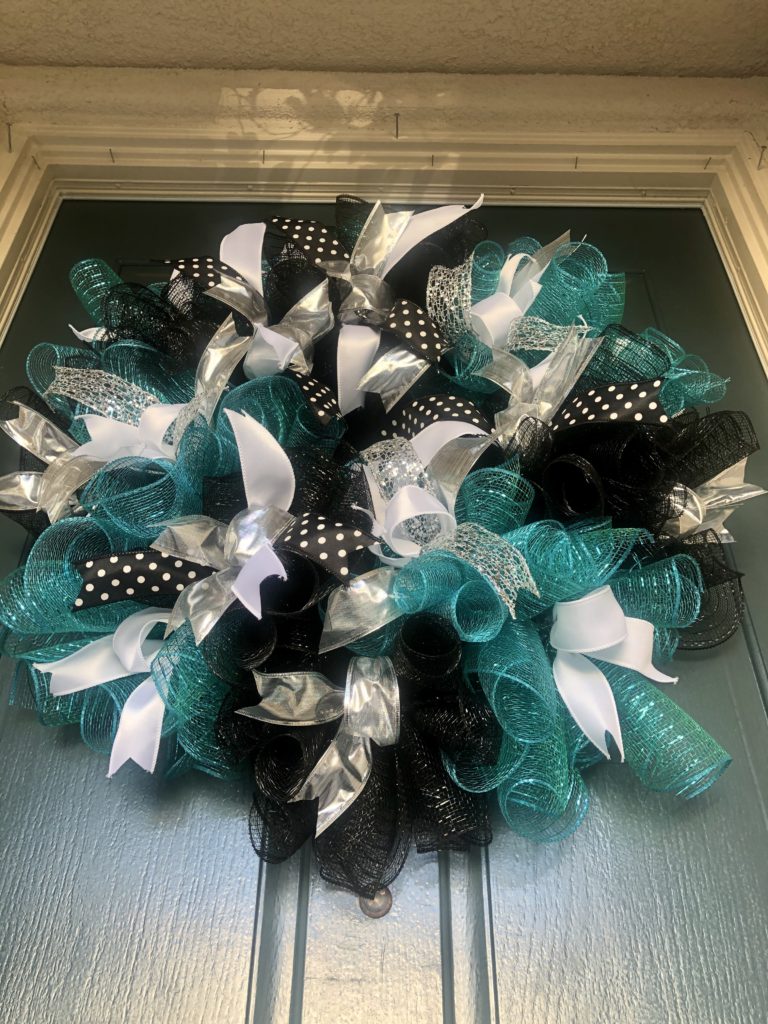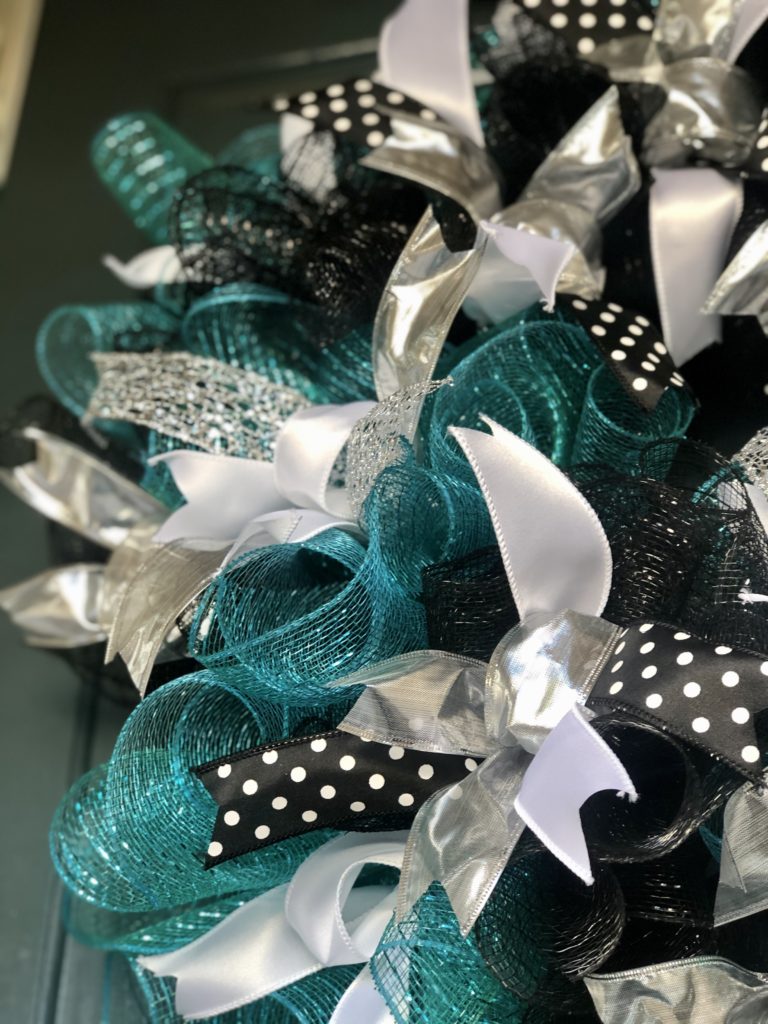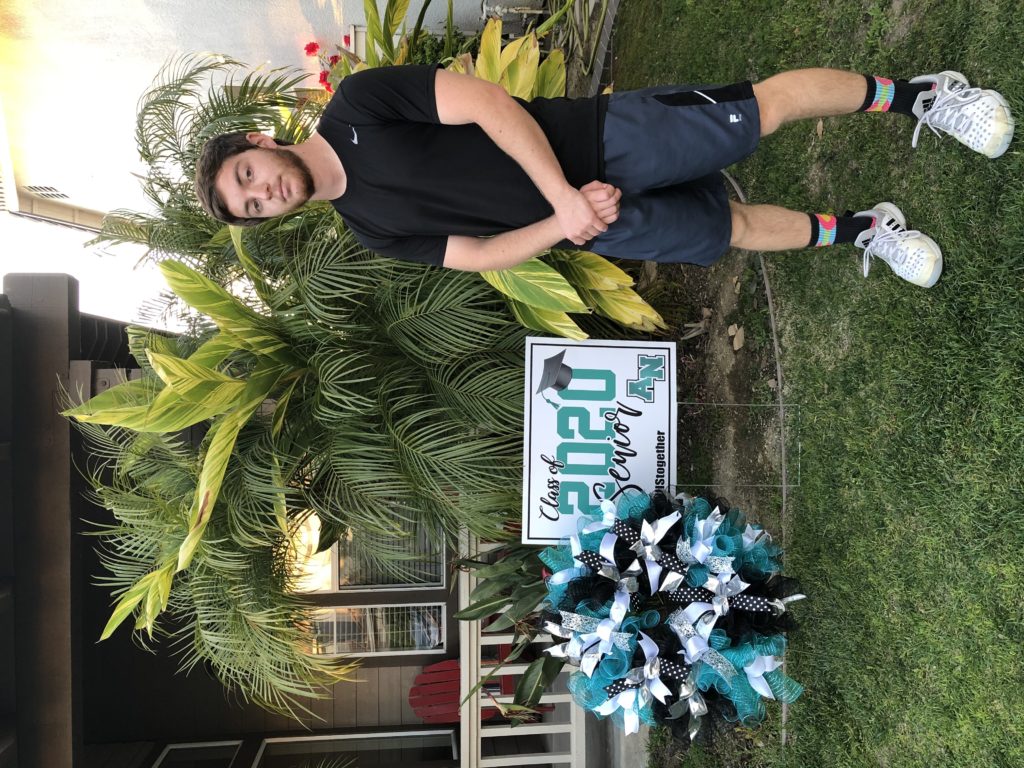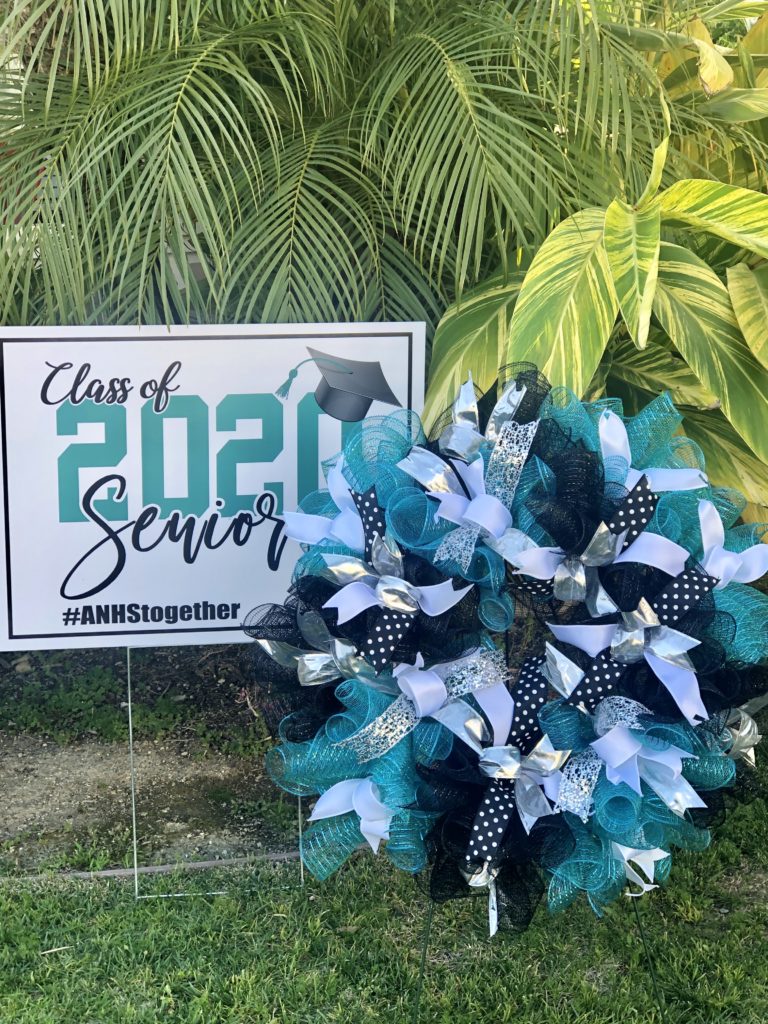 Learn more about Simone
How did you get started in the wreath making business?
A few years ago, I was in Arizona visiting my sister and her family. We visited a friend of hers who is in the wreath business. She had wreaths made that were for sale at her house. When I saw her wreaths, I fell in love with them immediately. When I got home, I started watching tutorials on how to make deco mesh wreaths. And then I started making wreaths myself using what I had learned from the tutorials.
What is the most interesting wreath you ever made?
Every wreath I make is interesting to me because they are so different from one another. The most interesting one I ever made was an Easter wreath that was one of the first that I ever sold. I am very proud of that wreath. This Easter wreath was interesting because of the details, ribbons, and embellishments that I added. They created layers of color and texture as well as a sense of depth.
How do you get your inspiration?
For me, it all starts with color, from pastels to bright, vibrant colors. I never know how a wreath will turn out until it's done. The holidays also serve as inspiration. Each one is so different. I am in a seasonal business, so the time of year helps me get inspiration for individual wreaths.
How long does it take to do a typical wreath?
Without any interruptions from my family, it takes 2-3 hours to finish one wreath. It can take even longer if there are extra embellishments or interruptions.
What do you like the most about making wreaths?
The end results! I want to pass on the joy that I get from making wreaths to my customers. It truly is a labor of love. I also love my ribbon! I am crazy about adding extra ribbon to create a sense of depth, color, and texture. The fuller the wreath, the better it is for me.
What makes a good quality wreath? 
Good quality wired ribbon and deco mesh. Using different textures and patterns of wired ribbon as well as well-made bows make a wreath even better.
What holiday do you like to craft wreaths for the most?
This is a hard question for me! Let me give you a list:
Christmas

Easter

Halloween
I have also grown to love making Hanukkah wreaths. All of the holidays are really special to me.
What is your favorite crafting tool?
My hands. But I also have a bow maker that's a helpful tool.
Do you have other hobbies?
I love to decorate my home (especially during the holidays), organize space, dance, sing, sew, cook, bake, and shop. I also like to go on long walks on the beach.
What is the best handmade gift you have ever received?
I cherish the handmade gifts I received from my children throughout their lives.
How should people store their wreaths?
I store my wreaths in holiday nylon zipped wreath bags.
What advice would you give to someone starting their own business?
Shop wholesale! Before receiving my DBA (doing business as) License from the county, I shopped at retail stores for all my materials. Thereafter, I began shopping at a wholesaler and slashing my costs. This was a lifesaver for me! You should also be incredibly organized in all areas. This includes setting up a workspace and time management.
How To Order
To order a wreath from Simone you can contact her at [email protected] or visit her instagram at https://www.instagram.com/fortheloveofribbon/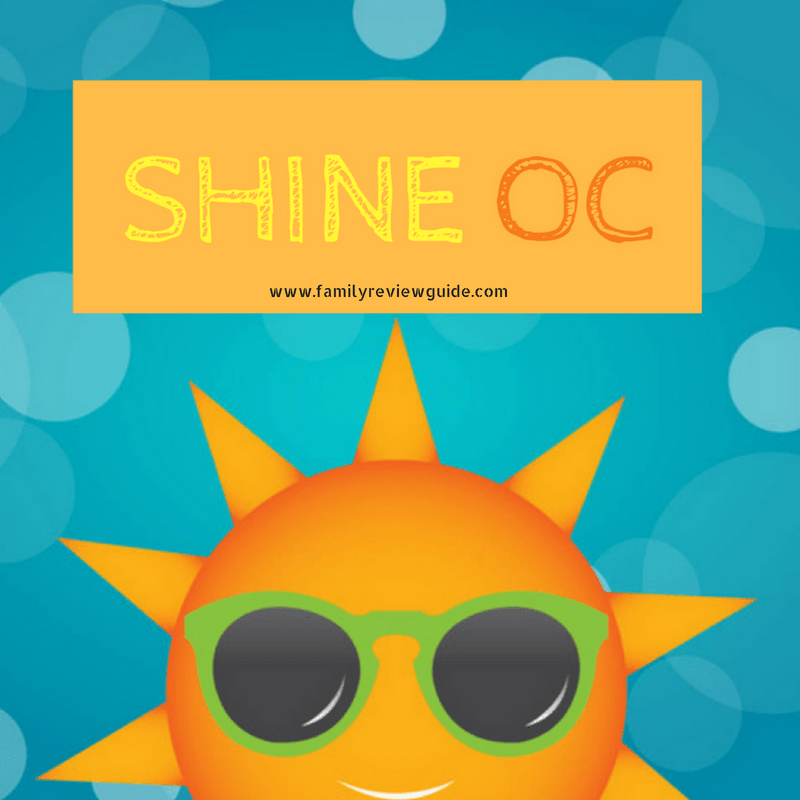 Shine OC is a monthly series about exemplary employees, families, kids and more in the OC community.  It includes interviews, photos, videos and enlightening stories. If you know of a special person who would like to be in the spotlight, send us an email at [email protected].