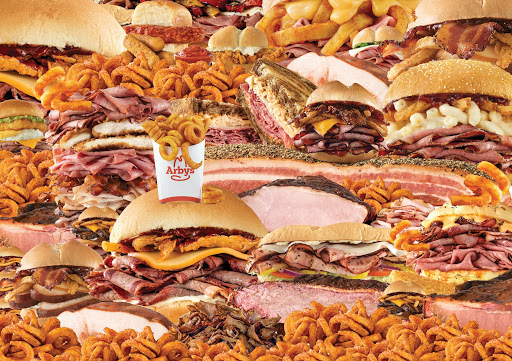 Recently I have been borrowing puzzles from a neighbor and they have helped pass many hours during the day where I would otherwise be twiddling my thumbs. Today, I found out that my favorite fast food restaurant Arby's, has a giant 1,000 piece puzzle of delicious drool-worthy roast beef sandwiches and crispy curly fries. Piles upon piles of tender and juicy roast beef is piled under marbled rye bread, and soft artisan style rolls.
So, what's the difference between Arby's New 13-Hour Puzzle* and Arby's Classic 13-Hour Smoke Brisket? Just one bite and you'll know this one is a puzzle.
*Unlike Arby's Smoked Brisket, the 13-Hour Puzzle may not take the full 13 hours to complete. Especially if you looked at the completed puzzle on the box before you started. And if you find yourself taking longer than 13 hours, try looking at the completed puzzle on the box.
Puzzle costs $25 and website says puzzle takes 3 weeks to ship. You can purchase it here.
Maybe even swing by an Arby's and pick up some sammies to eat while you are working on this? Sounds like a fun night to  me!!
Fun Fact:

Arby's

is named after two brothers, Leroy and Forrest Raffell — aka, the Raffell Brothers. They just took the "RB" and created Arby's. It's that simple.