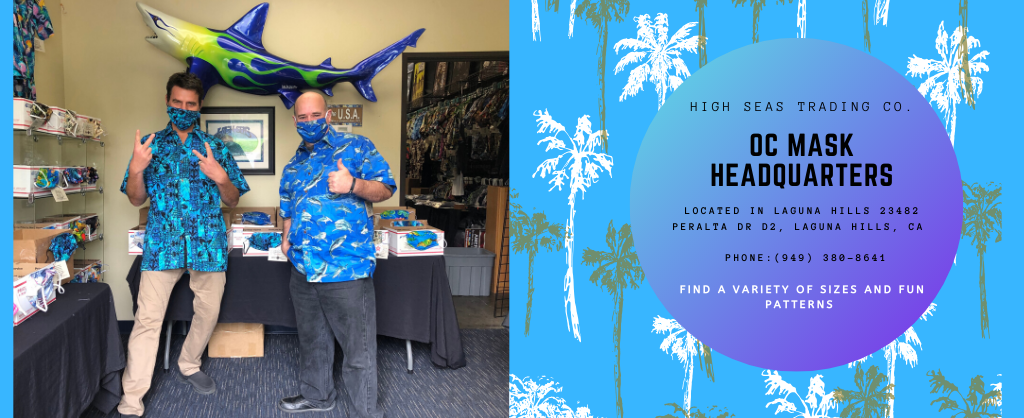 With the CDC now recommending the use of face coverings to help slow the spread of Covid-19, face masks seem to be a hot commodity and just as hard to find as toilet paper. However, one Orange County business has figured out exactly how to help. High Seas Trading Company, a Hawaiian shirt manufacturing company who is featured in 150 specialty boutiques around the world has halted production on all shirts and is strictly making face masks for not only the general public, you and me, but also hospitals everywhere.
Terrill Agnew, Owner of High Seas began his company in 1988 making casual beach wear. He had always made surf related clothing and a few aloha shirts. Many years ago he stared experimenting with novelty designs for his aloha shirts and his line has grown ever since. His specialties are tropicals, automotive prints, patriotic, culinary, and novelty prints. High Seas Trading Co. is among the 5% that still manufacture in the USA. This enables them to do small limited edition runs of specialty prints as well as oversee the quality control. All shirts are California made and feature matched pockets, authentic coconut buttons, double stitching and are made with premium combed cotton or cotton/rayon blends.
Recently, I went on a hunt for some face masks for myself and my husband. While a lot of people in local cities are offering homemade masks, I wanted to purchase one from a local business that I could support, and more importantly from someone that could sew professionally and offered different sizing. Because let's face it, one size fits all doesn't always work. Cute designs were a plus too! I heard through the grape-vine that High Seas Trading Company had a brick and mortar store and their masks were only $9.95. So, off I went. When I arrived I was pleasantly greeted by Terrill and his partner Rick who does all of his credit card processing. Both were extremely helpful in helping me pick out some masks and they even donned matching shirts with their masks! Yes, you can buy a matching shirt to go with it!
Cloth Masks
The masks they sell are Hawaiian print Aloha Face Masks. They are made of tightly woven combed cotton which is double layered 205 thread count. Their premium fabrics are the same used on their $70 aloha shirts and elastic are meant to be worn many times. Please wash your mask daily with detergent, but no bleach or fabric softeners. They are offering their masks in our best, bold, and brightest tropical and novelty designs.
THESE ARE NOT MEDICAL MASKS.  Due to the current global shortage of P95s and Surgical are being used as  PPE (personal protective equipment) by nurses and doctors as an acceptable alternative in hospitals per CDC protocols when there extreme shortage of respirators and P95 surgical masks, according to the guidelines to slow the transmission. CDC recommends that everyone be "wearing cloth face coverings in public settings where other social distancing measures are difficult to maintain (e.g., grocery stores and pharmacies), especially in areas of significant community-based transmission. These cloth masks are meant to be part of a broader strategy of protection recommended by the CDC at https://www.cdc.gov/coronavirus/2019-ncov/prevent-getting-sick/prevention.html? Due to the nature of this product they cannot returns or exchanges.
SIZING GUIDE
Small – Length 7.5″ and Width 5″  Fits most youths and women (I am 5/2 and the small fit perfectly)
Medium- 8″  length and 5.5″ Width fits most women and many men (My husband bought this size)
Large 9″ Length and 6″ Width for People with a little bigger head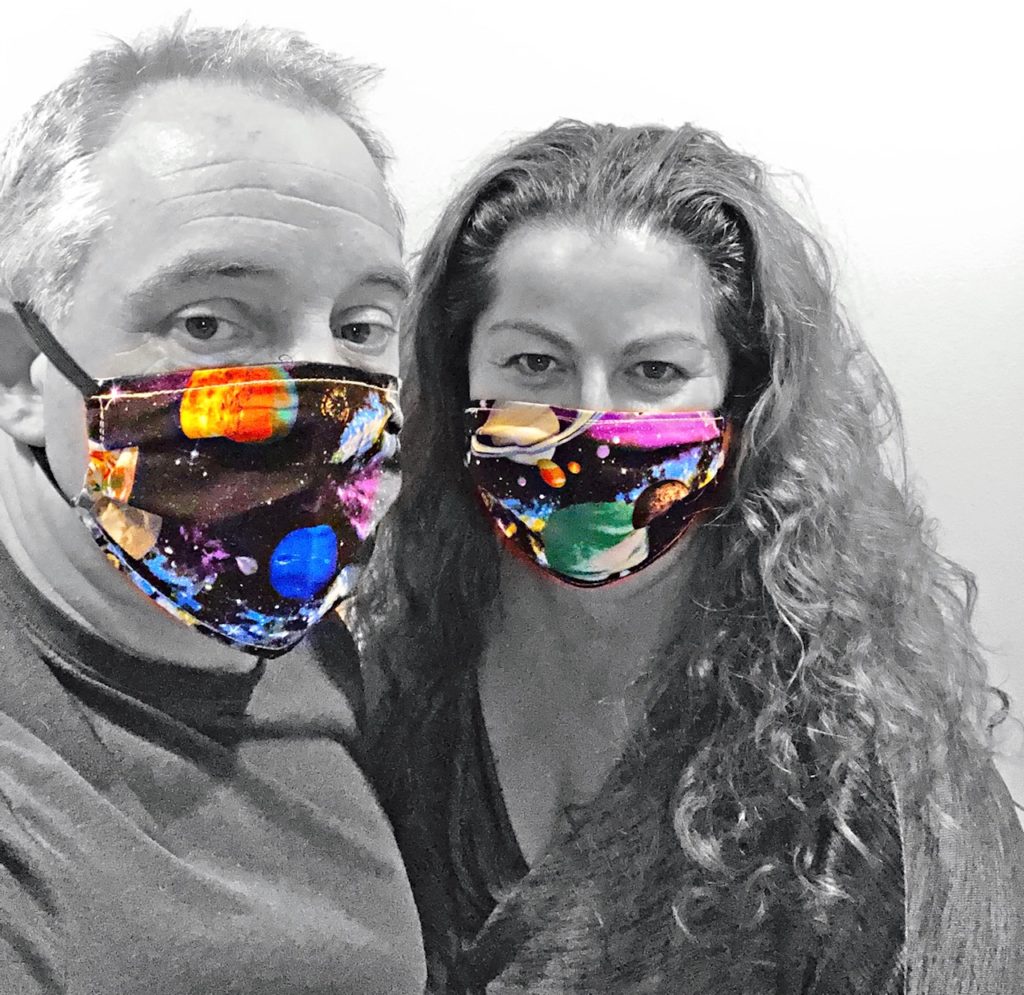 Currently, Rick and his company are supplying masks to local hospitals all over the state PLUS they offer kits for you to sew masks if you want to help them out. It's called OC Mask Relief:
OC Mask Relief – Help Make Masks for Doctors and Nurses
The High seas trading company has joined the effort in the coronavirus fight and is providing the fabric needed to create the protective gear to the front line soldiers in this global crisis by providing the material you will need to saw the masks. Terrill Agnew, owner of the High Seas Trading Co stated: "Several friends in the medical industry contacted me regarding the extreme shortage of masks for front line workers and we shifted production, retooled, and are now making much-needed face masks for hospitals and clinics".
Currently, many California nurses and doctors are working around the clock on the front lines without the necessary protective equipment.  Healthcare workers are already more vulnerable to the disease because they are directly exposed to the virus. 
Home sewers have joined the fight and are manufacturing masks for healthcare workers during this extreme health care crisis.  You too can do this!!
Sign up here to be a home sewer and support our medical heroes on the frontline. Scroll to the bottom of the page and you will see a sign up sheet that says "Sign up here to be a home sewer and support our medical heroes on the frontline".
The masks you will be making are double layered tightly woven combed cotton 180 count. Due to the global shortage of Medical grade equipment, the masks are being used as an acceptable alternative in hospitals per CDC guidelines. The masks are not homemade. They are produced by the High Seas Trading co. The fabrics that are utilized are regulated by the FTC and labor monitored by the labor board with safety regulated by OSHA. 
 With the pandemic sweeping the globe the lack of supplies has forced the CDC to change its guidance for medical workers. Initially, the agency advised those encountering patients suspected of having COVID-19, the disease caused by the coronavirus, to wear only N95 respirators, which filter out small particles in the air. There are very few N95 respirators available and they are being allocated and prioritized for the most critical front line doctors and nurses for high-risk procedures.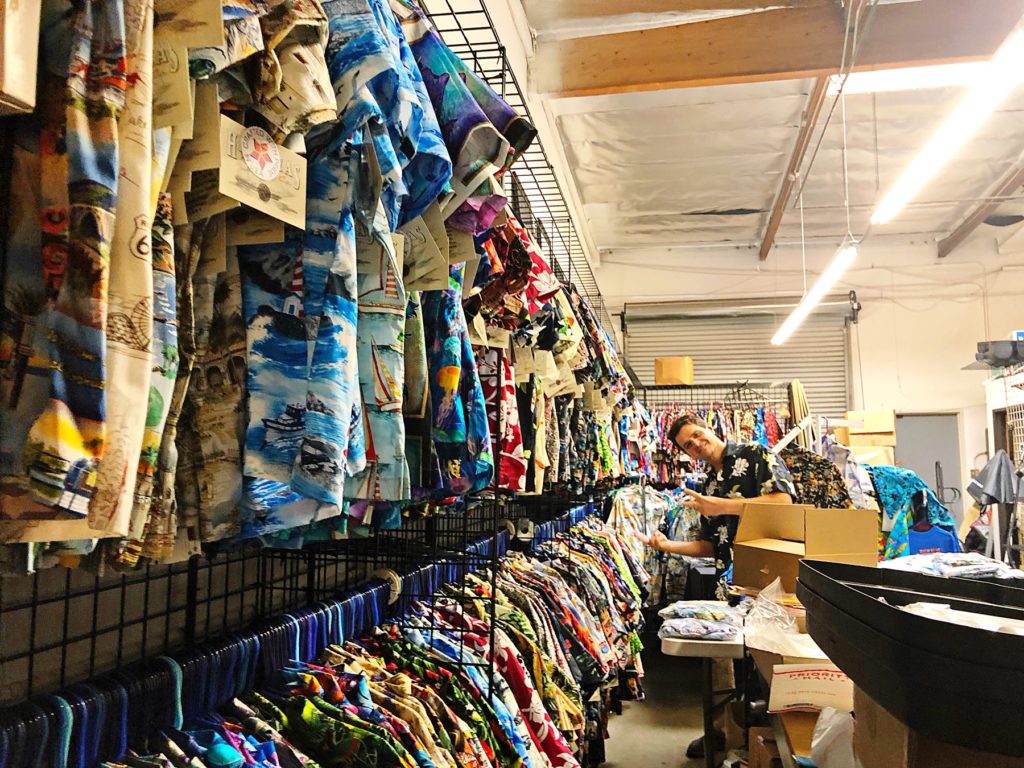 FAQ
Can I walk into the store and purchase a mask the same day? Yes, They are open until 6pm daily.
How much does each mask cost: $9.95, or $5 if you purchase a Hawaiian shirt ($60)
Where is High Seas Trading located: Laguna Hills, CA 3482 Peralta Dr. D-2 Laguna Hills, Ca 92653
How Do I sign up to sew masks for the community: Scroll down tp the bottom of this page
Are there different sizes of masks? Yes, S, M. L
Are these medical masks? NO
Does High Seas Trading Company ship masks? Yes they will ship within 3-4 days of ordering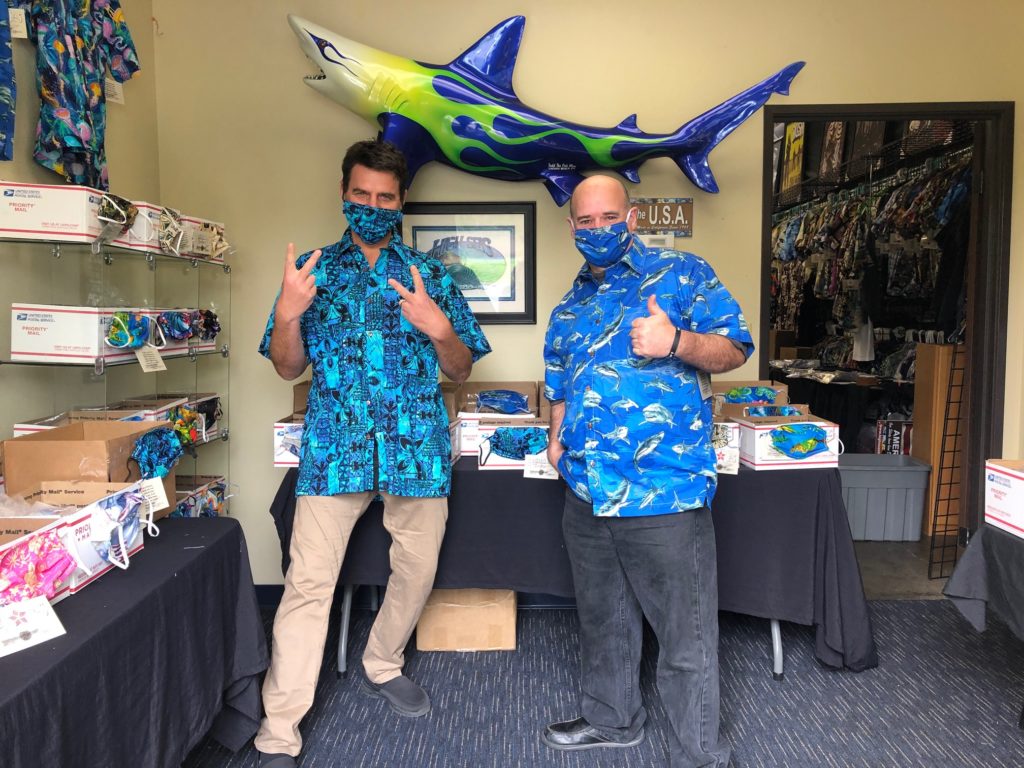 Fore more information visit High Seas Trading Company on Facebook and Instagram.