Lego Lovers are in for a real treat. The World's Largest LEGO© Brick Model Ship has come to The Queen Mary and it is nothing short of amazing! The sheer size and accuracy of this ship will blow your mind. There is also an impressive Mosiac of Cunard Cruise Lines as well as a lego model of Winston Churchill.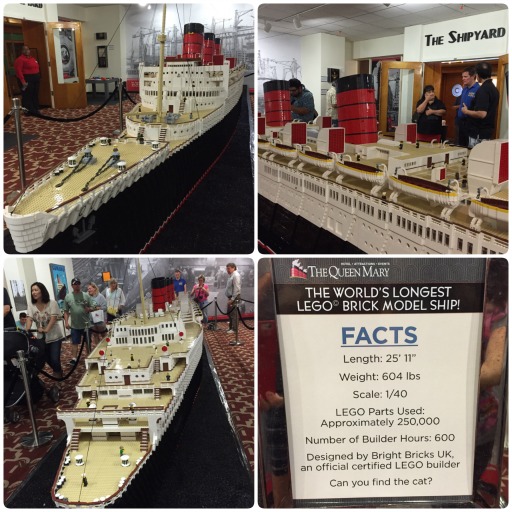 Lego Model Details:
Length: 25' 11"
Weight: 604 lbs.
Width: 3' 1"
Height: 4' 7"
LEGO Parts Used: Approximately 250,000
Number of Builder Hours: 600
CHURCHILL BUST DETAILS: A LEGO life-sized bust of Winston Churchill, built by Bright Bricks, to go on display along side the Queen Mary model.  The former British Prime Minster made frequent trips to the USA in the years following the Second World War and was a regular traveller on the RMS Queen Mary.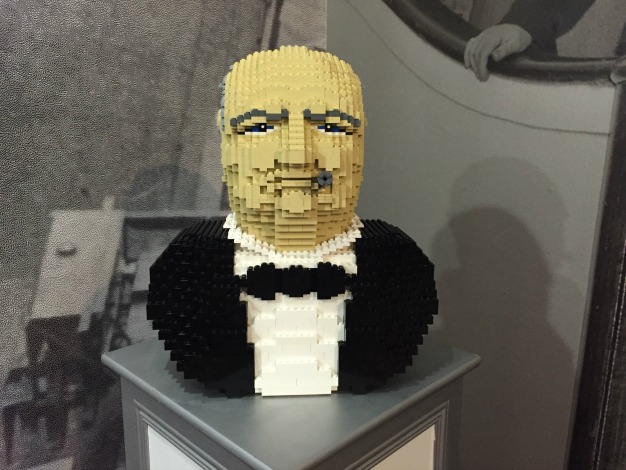 CUNARD MOSAIC DETAILS: Cunard was the operator of the Queen Mary and have operated passenger ships for 175 years.  The Cunard mosaic is an image of one of Cunard's classic posters from the golden age of travel, between the wars, when the trans-Atlantic route was one of the most prestigious travel routes in the World.  The mosaic is of a Cunard poster from this era that depicts the epic scale and majesty of a Cunard liner at sea.  The mosaic is built up from over 20,000 individual square LEGO elements to form the overall image.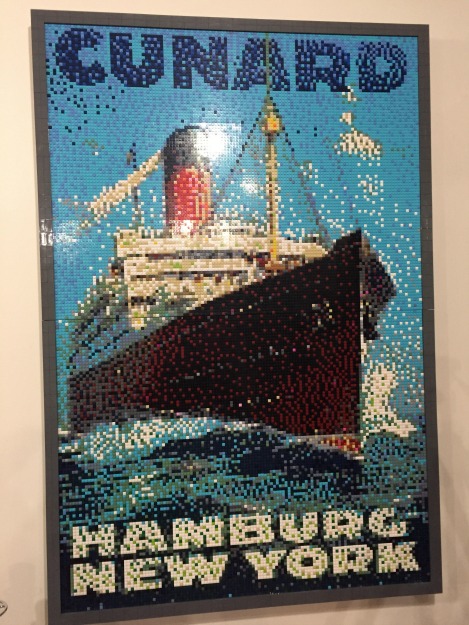 Building Stations for Kids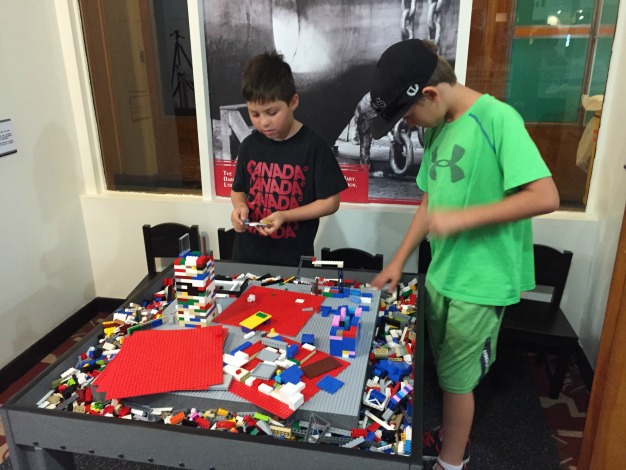 Kids will love building their own version of the Queen Mary to one of the four building stations available in the display room. My kids didn't want to leave as they were having so much fun using their imagination.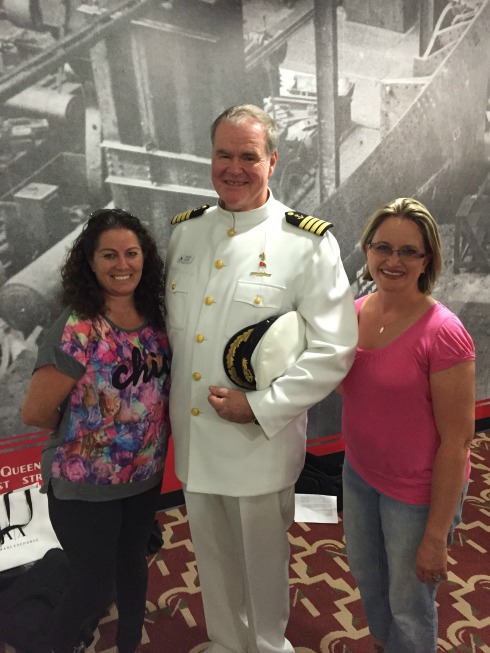 We had the chance to get to know Commodore Everett. He even sat with the kids and talked with them while they built legos.
Interview with a Master Builder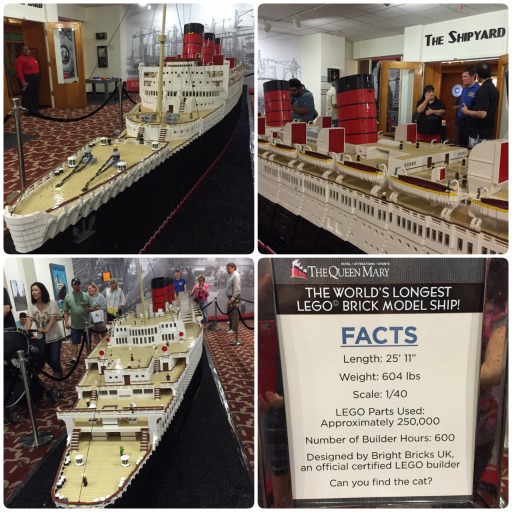 The LEGO company certifies only a few official model makers; Bright Bricks is located in England and is a well-established creative resource. "Companies from around the world hire us to interpret their products or brand using LEGO bricks. But, in this case, we decided to build the Queen Mary for our own satisfaction. It required four professional builders and over 250,000 individual LEGO bricks. It took almost four months to complete the project," Diment added.
For more information visit the Queen Mary on Facebook and on Twitter.