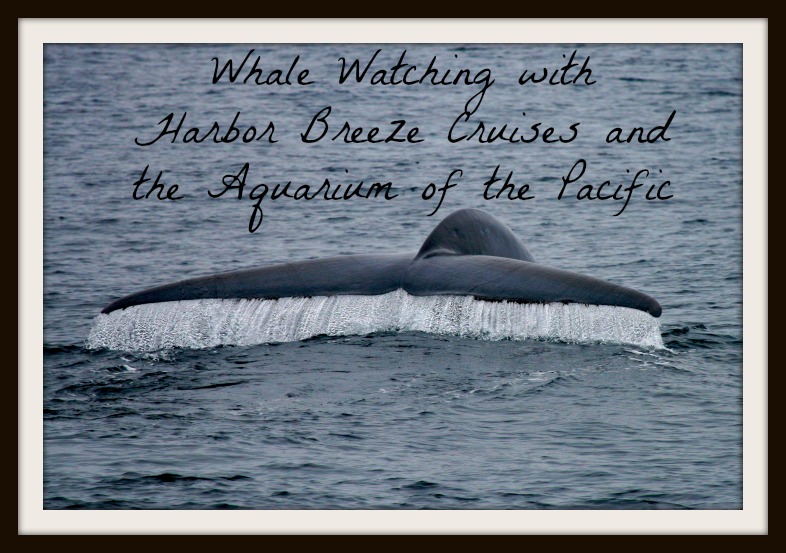 (Photo Credit: Kera Mathes)
One of the best things about living in Southern California is that the beach is so close you can visit it everyday. Living here I sometimes forget that we actually do live in Paradise. For a lot of people this is a vacation destination and one of the things that those people who vacation here do is whale watch. Last week my neighbor and I decided to play tourist and take a whale watching cruise with Harbor Breeze Cruises and the Aquarium of the Pacific.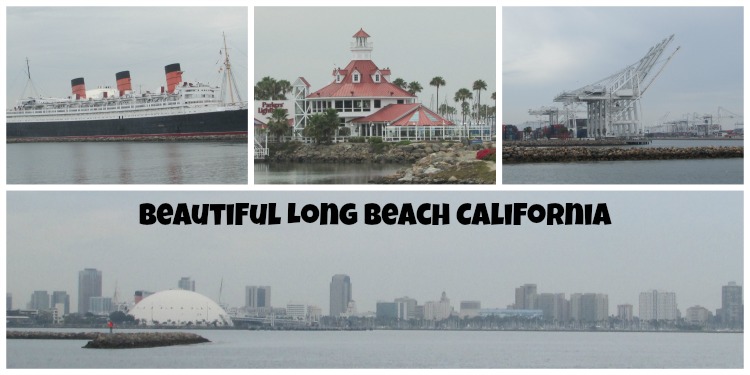 Harbor Breeze Cruises operates out of beautiful Long Beach, California and offers 2 daily whale watching tours. One at noon and one at 3:30pm. They have also added whale watching trips out of San Pedro as well.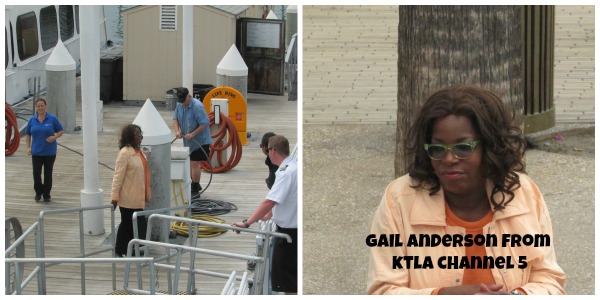 As we were just about to board our boat Gail Anderson from KTLA channel 5 news was just getting off of her special early morning trip. She told us that they had spotted several blue whales so we were super excited to get out there and see what we could see for ourselves!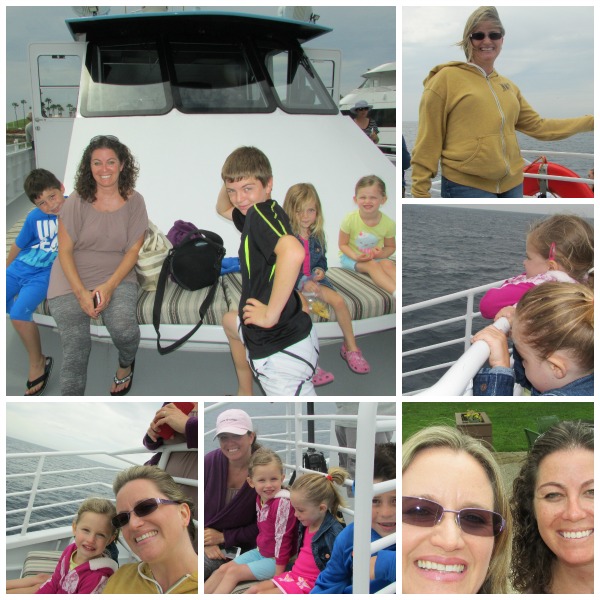 Melodi and I took our kids along to teach them about the ocean, whales and being on a boat. I know my daughter had never been on a boat before and she loved it! We set off and sped out towards the area that Gail Anderson and her crew spotted the blue whales.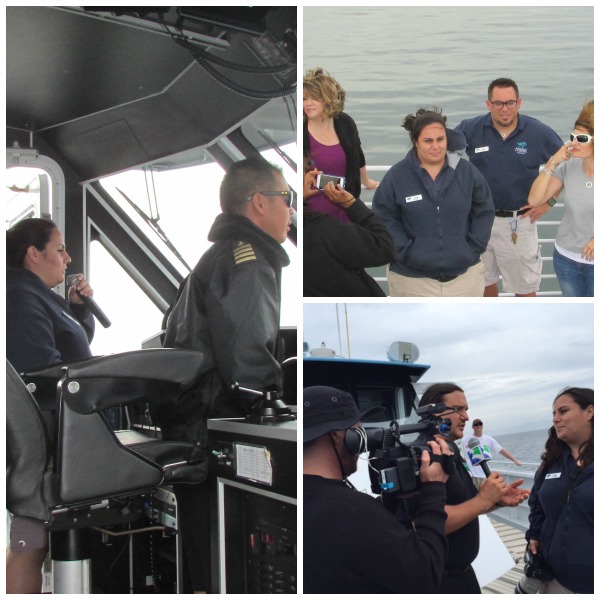 We were joined by several experts on all things ocean, whales and sea life. Kera is from the Aquarium of the Pacific and has made this project her baby. She is so passionate about these whales that she can tell you anything you want to know about them. As we were in search of the blue whale she was giving us lots of facts about them. For example the blue whale is the largest animal to ever have lived on Earth, is massive in size and visits the waters off California each year to feed. Blue whales are also endangered with only about 2,000 blue whales estimated to live in the Southern California region. The Aquarium of the Pacific has launched a campaign to educate the public about the conservation issues surrounding these endangered whales along with critically endangered Vaquita whales of Mexico.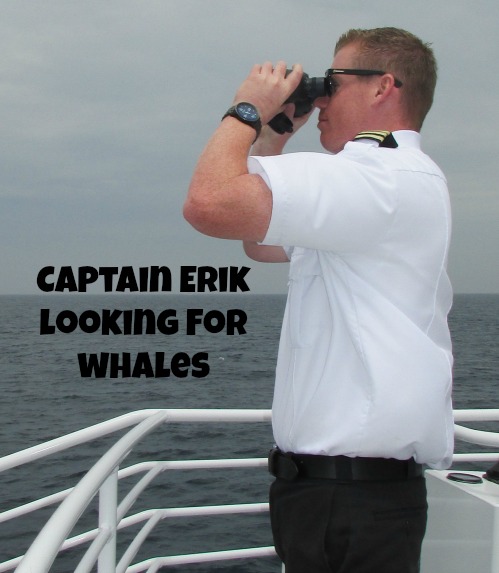 As we were getting closer to the place they were spotted at earlier Captain Erik came out and started using his binoculars to see if he could spot anything. He told us that what he was looking for was a flat spot in the water. He said once you see that flat spot to start taking pictures as fast as you can because the whale would be surfacing. And you know what….his advice paid off because we found……
WHALES!!!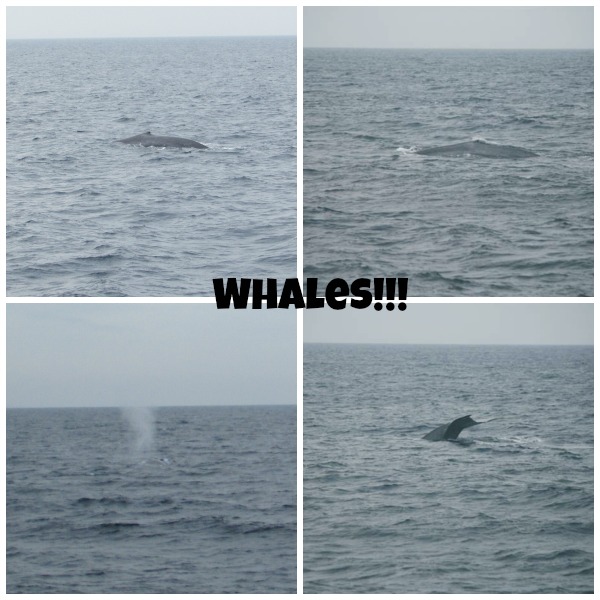 We found blue whales and they were beautiful, majestic and HUGE! They would surface for a minute or so to breath and then be under the water again for about 6-10 minutes. Then we would start looking for that flat spot on the water. And several times as they would surface we would see a spout of water explode into the air. It was AMAZING! The kids were in awe and kept shouting "I see a whale!" Every time one would poke it head (or tail) out of the water.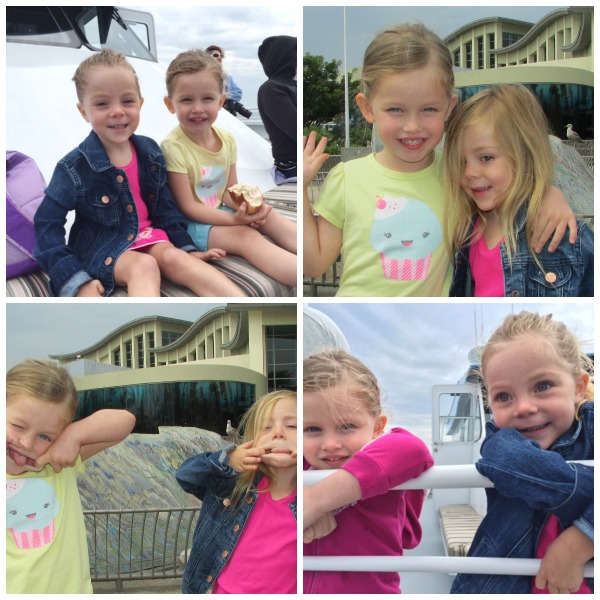 Even our 4 year olds loved this experience. The trip lasted about 2.5 hours and they loved every minute of it. No one was bored and no one complained. I will definitely be going whale watching again. I can't believe I live someplace where I can do this every day (during whale watching season of course) if I want to.
Whale campaign information:
Endangered blue whales in SoCal and critically endangered vaquita whales of Mexico are the focus of Aquarium's whale programs this summer. During this campaign, the Aquarium will highlight the critically endangered vaquita on all of its daily blue whale cruises.  On August 13 the Aquarium will host a panel of experts to discuss the vaquita and ways to protect the species. And at the Aquarium's annual Baja Splash Cultural Festival on September 26 and 27 presentations will be made in both English and Spanish about the plight of the vaquita and what people can do to help. At Baja Splash, the Aquarium will also debut the newly updated Whales: Voices of the Sea exhibit kiosk with stories and interviews with vaquita experts. The exhibit features the 'songs' of various whale species, including the blue whale and vaquita, delving deeper into how the whales communicate and how they live.
For more information regarding this campaign please go to www.2seewhales.com