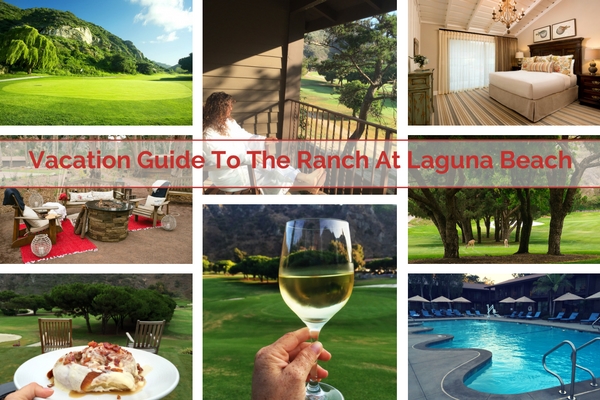 Laguna Beach is home to rolling surf, amazing weather and a relaxed lifestyle. Visitors to Laguna are often looking for a laid-back hideaway which provide  indulgent benefits without the hassle of crowds in a popular beach town. The Ranch offers all of these luxuries in a tranquil environment with plenty of food, amenities, activities and mountainous views.
Ranch Accommodations
The Ranch offers 4 types of room: canyon rooms, creekside studios, creekside suites and cottage suites. There is also a Tree House nestled high in the hills that you can read about here. Upon a recent visit our family of 5 stayed at a cottage suite and we were super impressed with how spacious it was. There was more than enough room for all of us to stretch out and it was basically like living in an apartment without a kitchen.
They also supply the most comfortable plush robe you will ever slip into! I could have stayed in it all day and never left the room.  Actually, each morning I would wear it out on the balcony while I watched the deer play and soaked up the sunshine.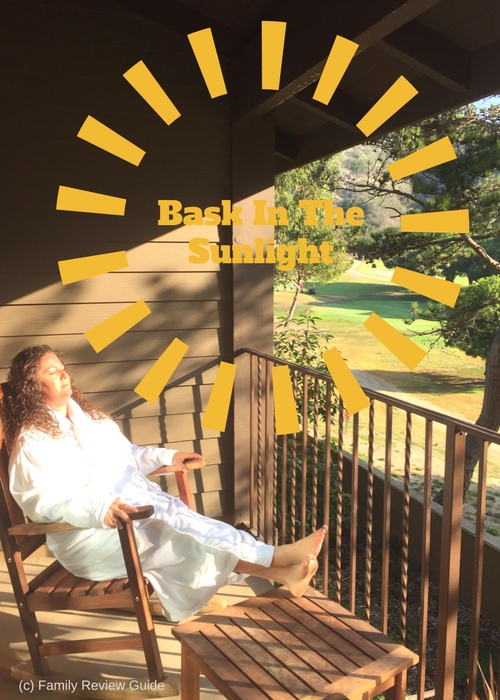 Video Tour of Cottage Suite
The Pond At The Ranch

The great thing about the pool at The Ranch is that is 100% saline. The pool is heated year round and features a hot tub and The Pond Bar. Pool services include cocktails, complimentary sunscreen and surprise amenities including complimentary passed snacks, sunglass cleaning, towel service and more.
Pool hours of operation:  24-hour key card access for overnight guests. The Pond Bar and pool services are available for hotel guests only from 11:00am – 6:00pm.
Video Of The Pool
Family Programs and Activities At The Ranch
From Sunday to Friday night with Kids night out on Saturday they set up daily events to make family time at Ranger station memorable. You can learn to do things such as:
build artful sand castles
star gaze with an Telescope
roast s'mores over the fire
and so much more!
They even have a Junior Ranger program with awesome camp counselors where you can drop your kids off for half the day. This is available for resort and local guests ages 5-12 weekends (Saturday and Sunday) through January 1. 3-Day advance reservations required.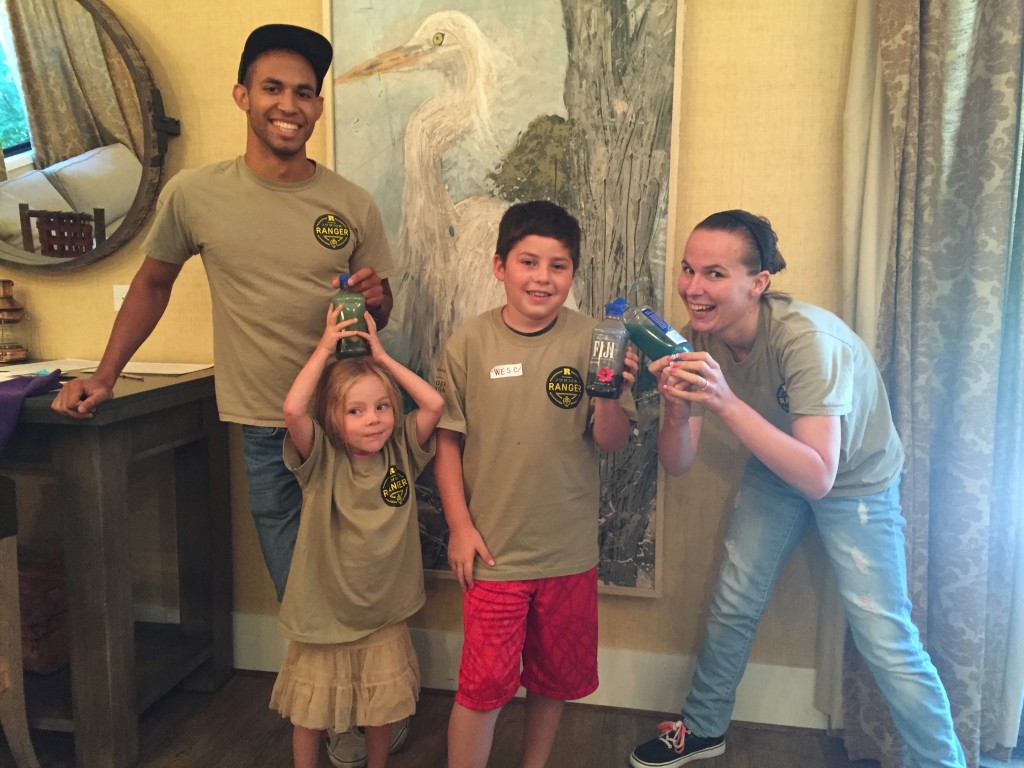 How much is Junior Rangers?
9:00am-1:00pm – $65 per child with lunch included
Sycamore Spa At The Ranch

Abandon the hectic pace of Southern California and surrender yourself to the soothing breezes and sublime surroundings of Sycamore Spa.
A peaceful canyon bungalow embracing both earth and sea, Sycamore Spa harnesses Laguna's ethereal healing powers to quiet your mind, dissolve stress and restore your health and well-being. The attentive staff and coastal-inspired treatments converge to provide an intimate and nurturing experience tailored to your every need. Services offered include: massage, aromatherapy, reflexology, facials and body treatments such as scrubs.
Dining at The Ranch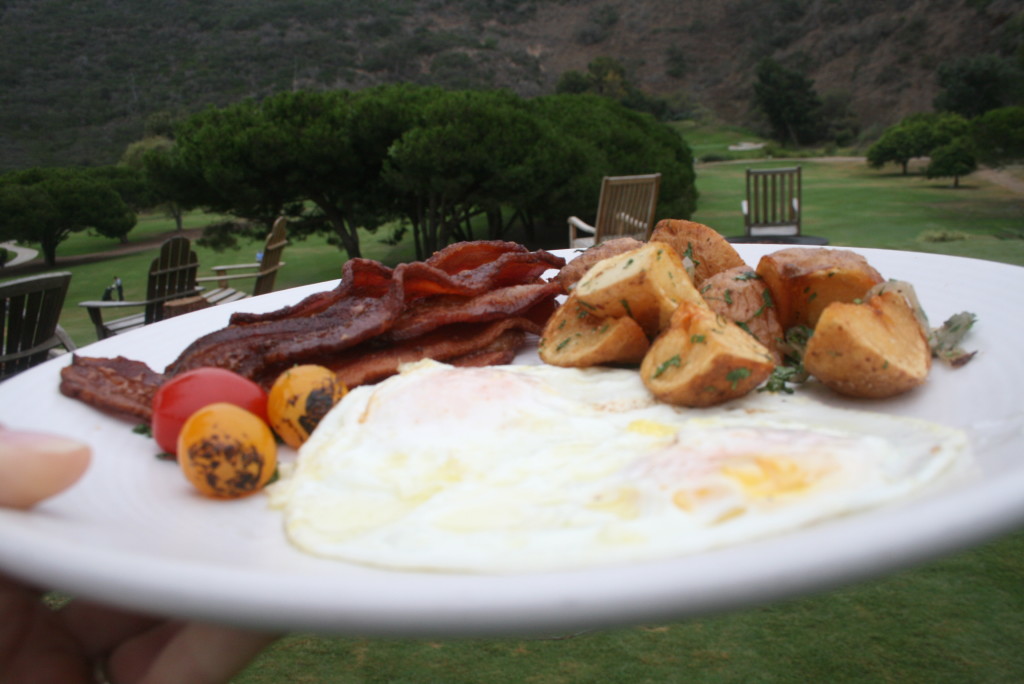 The Food at The Ranch is quite simply, incredible. I dine out several times a week and I have yet to find a nicer breakfast spot then the Patio at Harvest restaurant. Currently, the new location for Harvest is being built but until then guests can dine on the patio where they can take in mountainous views and watch the deer graze right in front of them.
For photos of the menu and suggestions on what to order please visit my latest review of Harvest restaurant
Activities Near The Ranch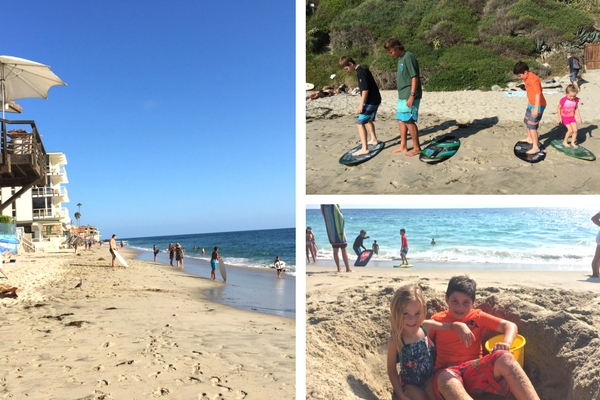 Who says you need stick around the resort to have a good time? Laguna Beach has so many beautiful beaches and just 350 yards away from The Ranch is one of the world's most acclaimed beaches,  Aliso Creek Beach.
The Ranch has complimentary transportation that drops you off beachfront to explore the deep blue sea.  They also can arrange activities for you such as surfing, kayaking, stand-up paddleboarding (SUP), skimboarding, snorkeling, deep-sea fishing, dolphin safaris, tide pool exploration and other invigorating water activities. Or you can grab a custom-made picnic basket and lunch is covered!
Their partners at the nearby Hobie Surf and the Dana Point Yacht Club Paddle Center specialize in the California coastal experience, so you can paddle board, surf, play in paradise, or experience the eco-kayak tours nearby.
Video of Activities
Golf At The Ranch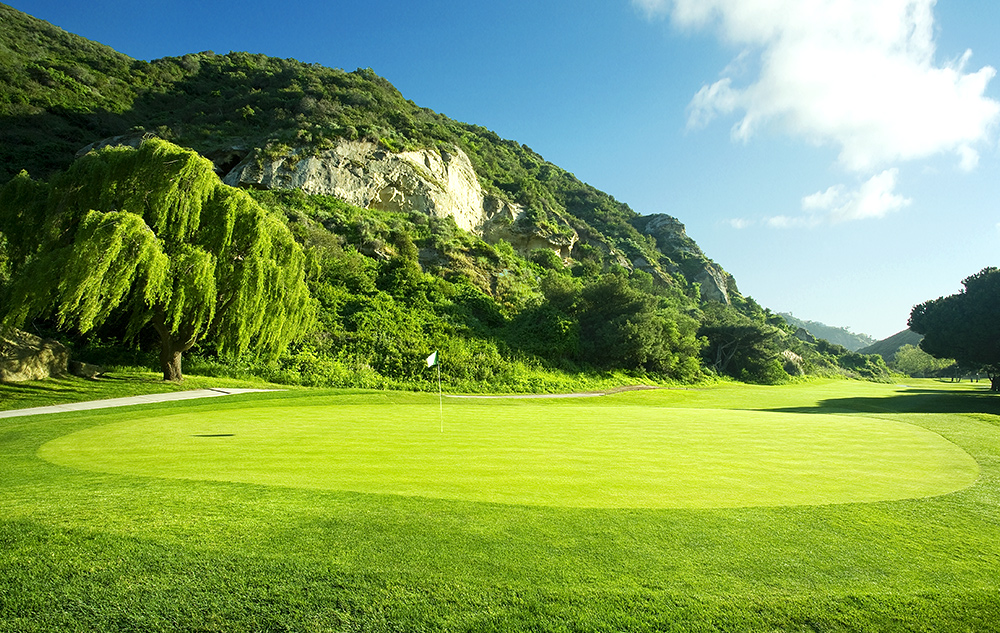 Lastly, The Ranch is known for it's magnificent Ben Brown Golf Course.
The 9-hole course is situated in what's arguably the most serene and natural setting in Orange County. The course is carved into the naturally dramatic and lush walls of Aliso and Wood Canyons, creating an ultra-private playing experience with stunning views and elevation changes on every fairway.
Speedy greens and a commitment to proper tee box and hole placement keep the game fast, fun and inviting. An off-the-beaten-path location with not a house in sight means a quiet playing experience that offers a rare chance to connect fully in nature.
Families can join in on the fun too! The Ranch offers beginners golf lessons and even my 5-year old had a great time learning.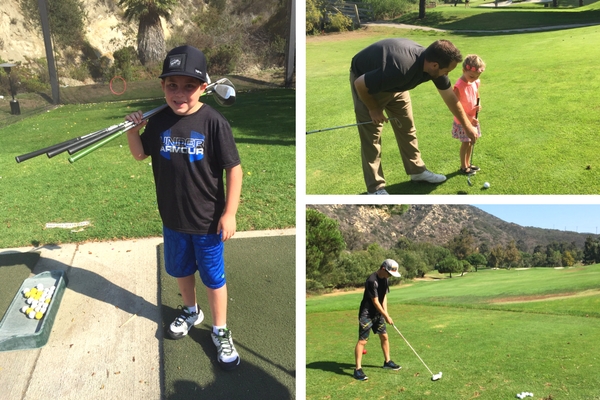 P.S. driving a golf cart is super fun! You gotta try it!
Get Social
To learn more about The Ranch please visit them on Facebook and Twitter.