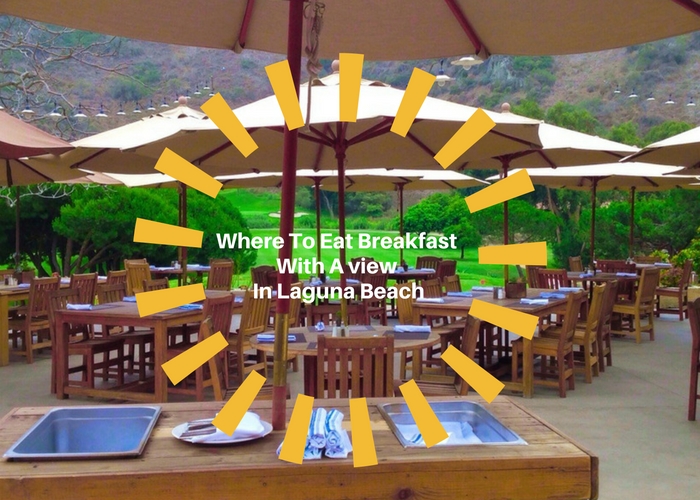 There is a place in Laguna Beach where sublime serenity meets tranquility. A place where you can watch deer play on the greens right in front of you while you enjoy a delicious breakfast, and where views of the sprawling canyon are your backdrop. Welcome to Harvest Restaurant at The Ranch at Laguna Beach!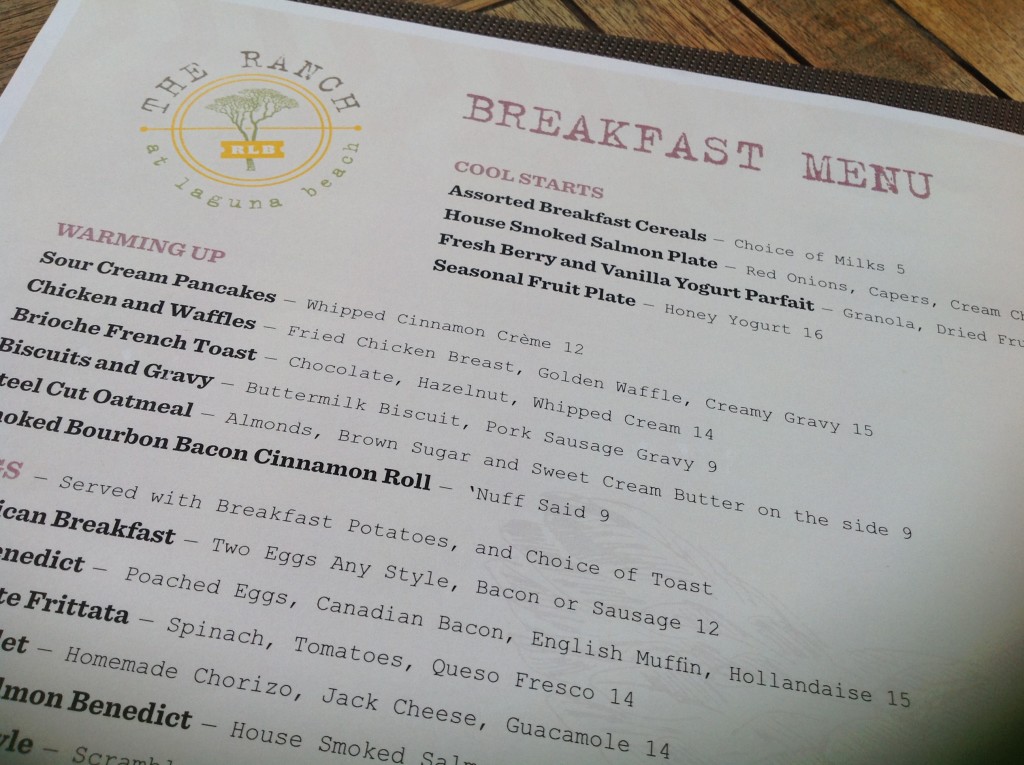 Chef Cameron Woods leads the kitchen with his fresh fare selections to start off your day right. There is something for everyone and even kids will love dining al fresca.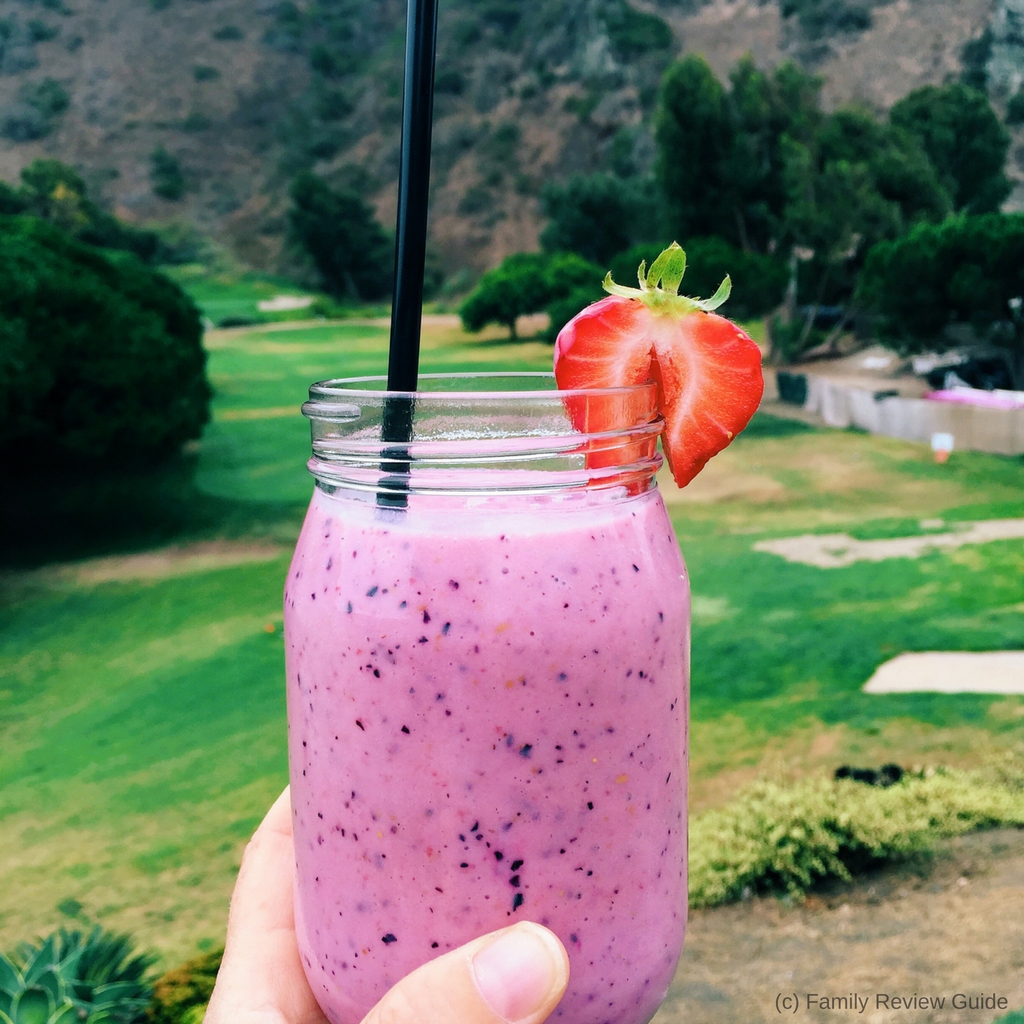 Begin your morning with a Berry good smoothie. It's made with Ripe Berries, Vanilla Yogurt, and Organic Honey.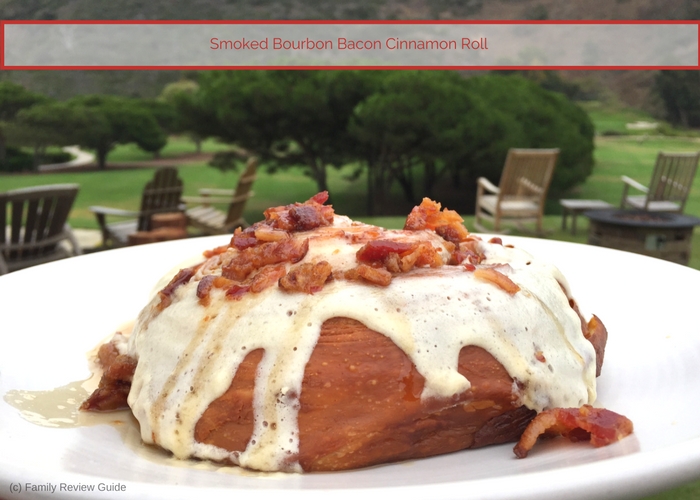 Got kids with you? They will love the smoked Bourbon bacon Cinnamon roll. Just saying it is a mouthful and the table next to you will be drooling when they deliver it!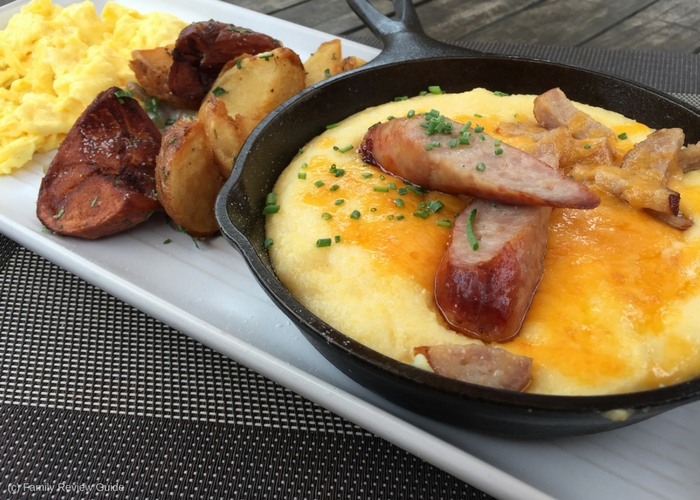 Want some protein? Load up on the southern style entrée. It has Scrambled Eggs, Pork Sausage and Cheddar Grits.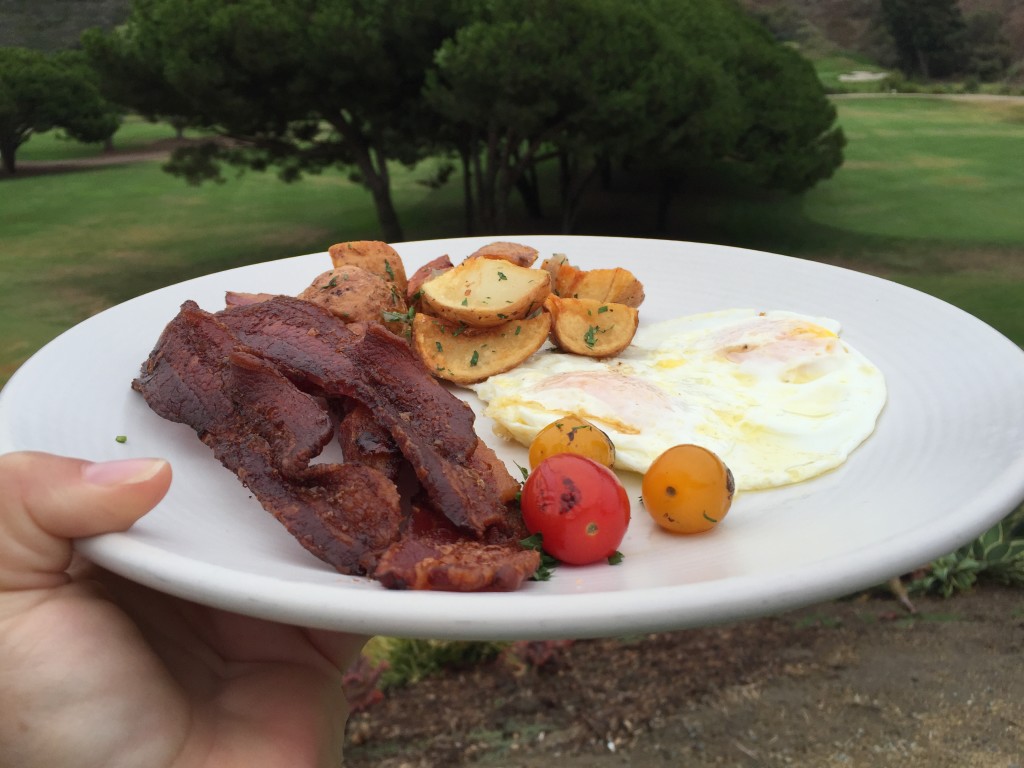 If you are feeling more traditional you can also get the basic  fried eggs and bacon. The roasted potatoes are out of this world. They are crispy on the outside and fluffy on the inside.
Another option for little ones is the silver dollar pancakes. They are the perfect size for little hands and come dusted with powdered sugar.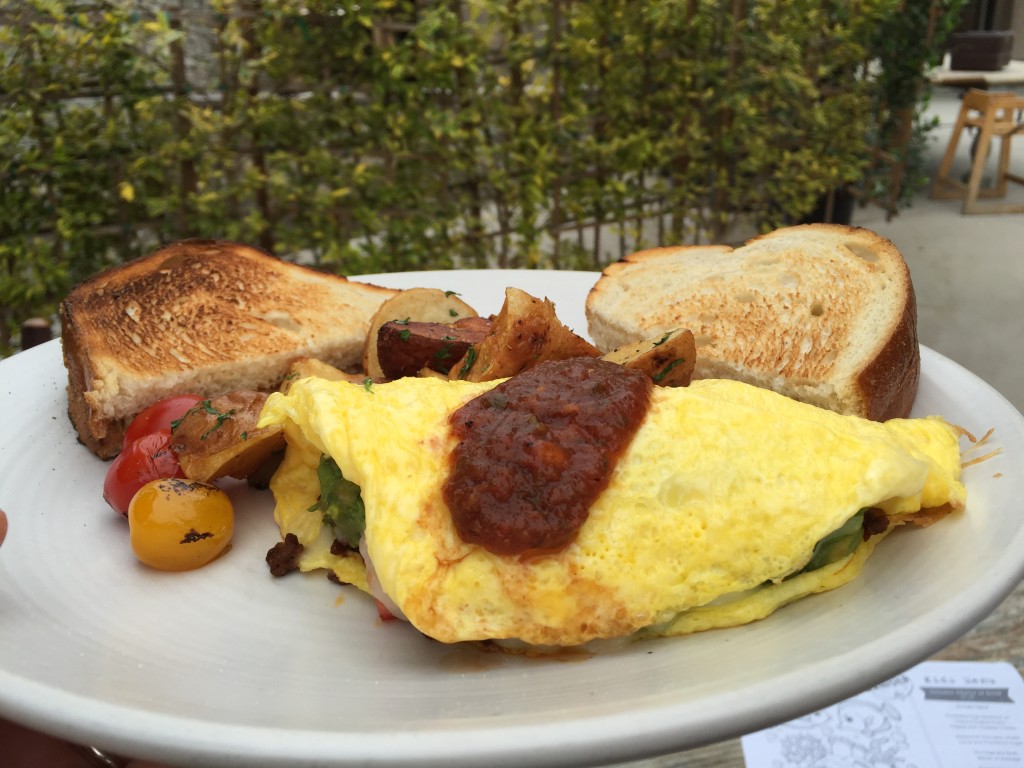 When you are craving something spicy, try the Baja omelet made Homemade Chorizo, Jack Cheese, and Guacamole.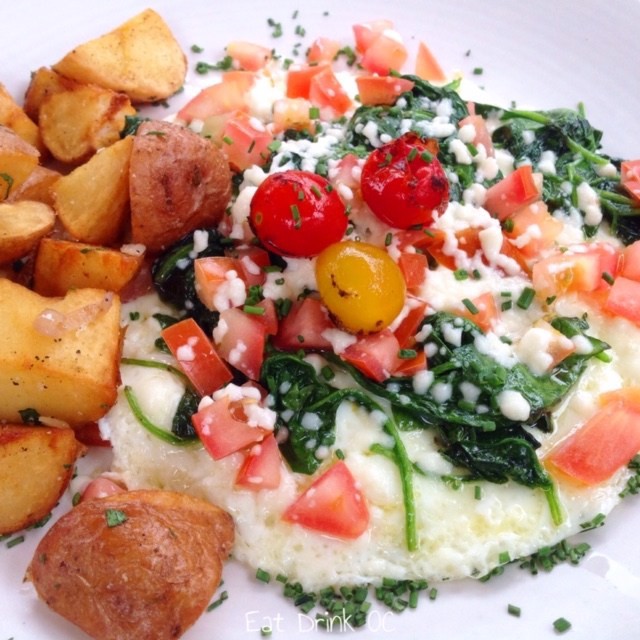 And last but not least is the Egg White Frittata — Spinach, Tomatoes, Queso Fresco make this meal healthy and bright. It's a great option if you plan on taking in a round of golf before or after.
The Ranch is located at S, 31106 Coast Hwy, Laguna Beach, CA 92651