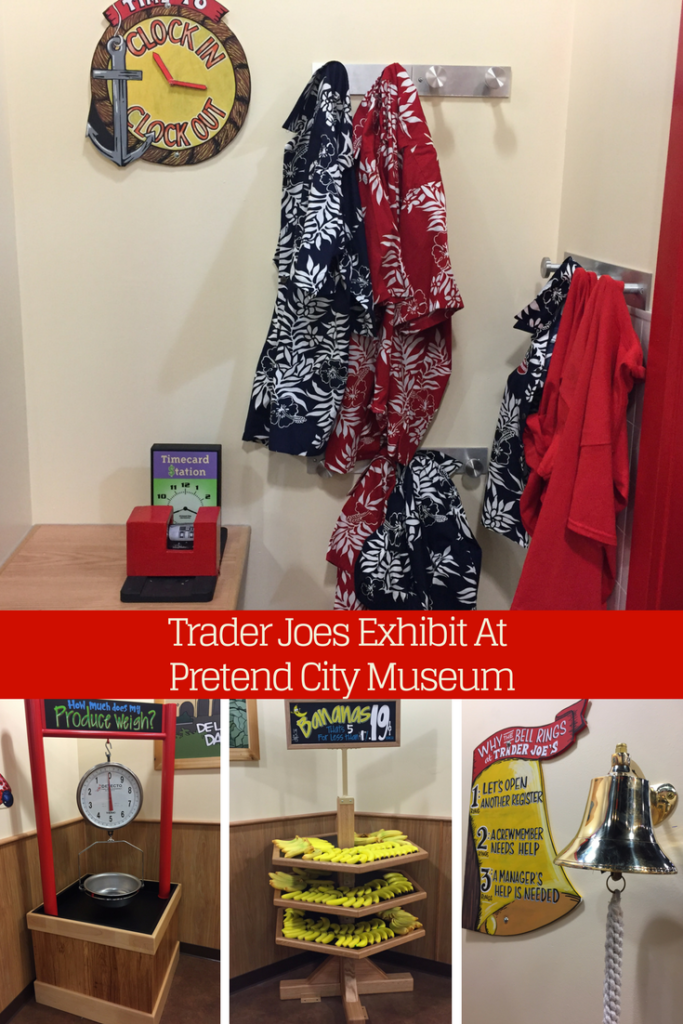 Imagine a place where kids can put as many apple bars in the cart as they want, or weigh all the produce in the store on the scale, or ring the bell as loud as they can. Sounds like something you might only find in your imagination right? Wrong! Pretend City in Irvine has a temporary Trader Joes exhibit where kids can do just that and more!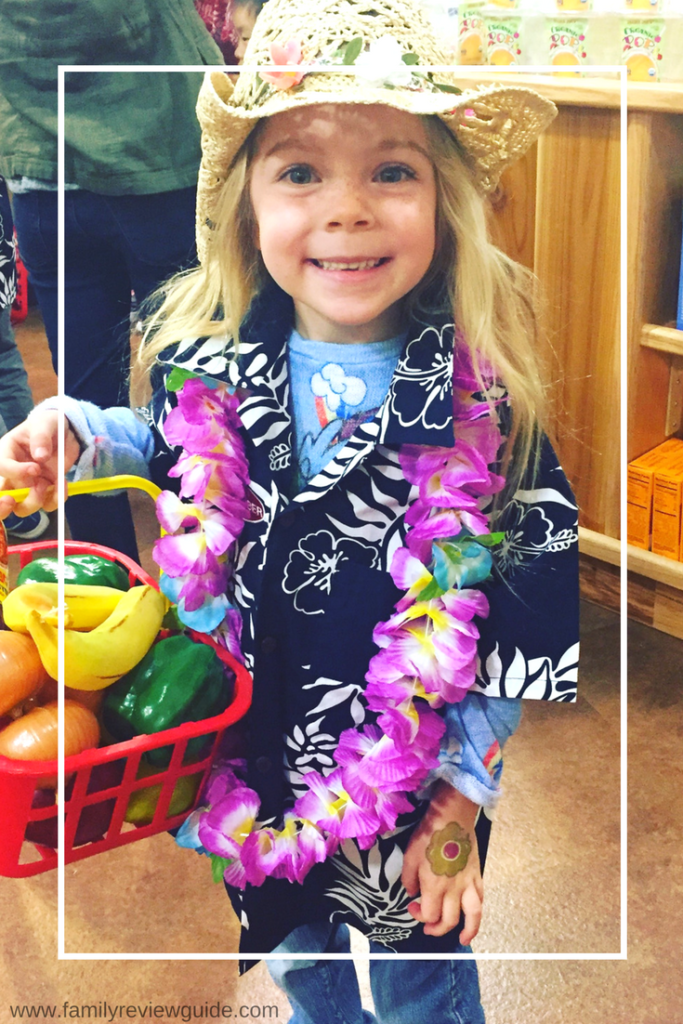 When you first enter the store there are Hawaiian shirts that the kids can put on just like at the real stores. (Lei and Hat are ours). They have two cash registers, a fruit and veggie scale, shelves upon shelves of real (empty) trader Joes Products, shopping carts and so much more! Even The Walls are painted with a mural just like in the real stores!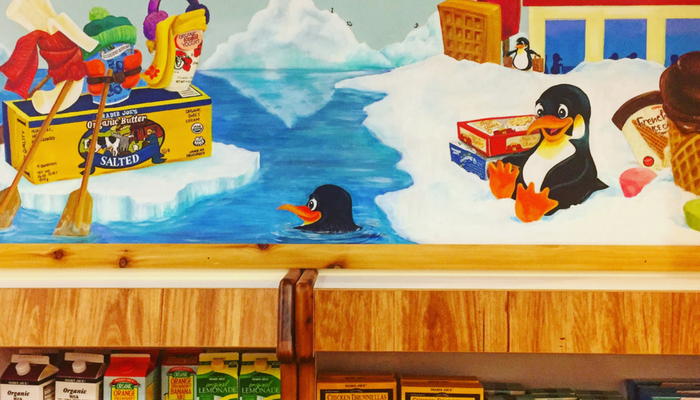 Little ones can pretend  to be a checker and check out their friends by scanning items with bar codes, having customers swipe their credit cards, putting groceries in the shopping cart and more!
Here is a sample of some of the products they have at the exhibit! Juice, yogurts, strawberry bars and cases upon cases of mountain spring water.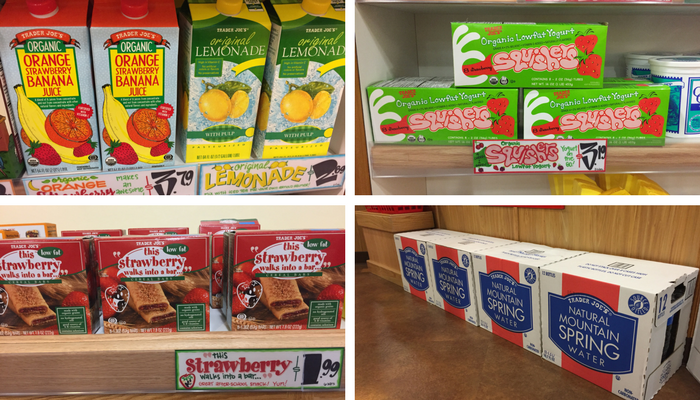 "We are so excited to bring a Trader Joe's grocery exhibit to help children throughout the neighborhood and beyond learn about the adventures in shopping" said Donnie Martin, Orange County Regional for Trader Joe's.

Pretend City Children's Museum is located at 29 Hubble, Irvine, CA 92618. For more information, please visit www.pretendcity.org.