Since Mother's Day is coming up I thought I would do something for myself. As everyone who is a mom knows, everything we do is usually for our families. But I wanted to do something for just me! I decided to go get a facial. I have never gotten a facial before for 2 reasons: A.) I'm a Mary Kay lady (no I don't drive a pink car) and I thought why pay for something I can do myself. and B.) Who has the time?!? I go to the Laguna Hills Mall quite a bit and noticed Total Woman Gym & Day Spa. I decided to try it out and see what it was like. When you walk in the front door to the right is a gym. I'm sure it's a SUPER nice gym but I have to say I never ventured over there. On my pampering day I was NOT going to go work out. So I went to the left and entered into the Spa world!
TOTAL WOMAN DAY SPA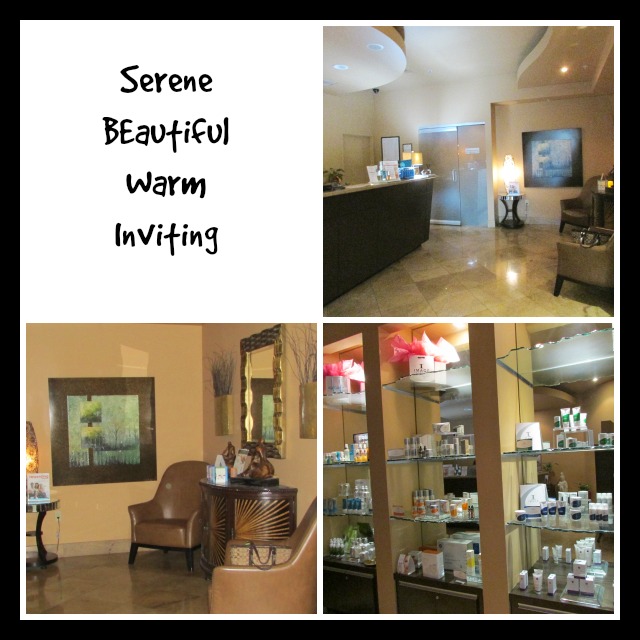 Immediately upon entering the Total Woman Spa you feel the warmth and coziness of the Spa. There was a display with all different sorts of creams, gels and cleansers that they would use on a facial or message. There was beautiful artwork and the lights were dimmed just so. I felt immediately relaxed as soon as I stepped in. And the smell……it was amazing! It smelled like heaven! Warm, comforting, relaxing heaven. I filled out my form, was given a tour of place and then handed a locker key to go change into my robe (they provide) and slippers(they provide). I went into the changing room, changed and then set out to explore the place. Now I can't take pictures back in the spa area for obvious reasons but it was just as luxurious as those high-priced spas. A steam room, a sauna and a whirlpool were all available for me to try out. Everything was clean and well maintained. Once I was done exploring I went into their quiet room to wait for me Esthetician.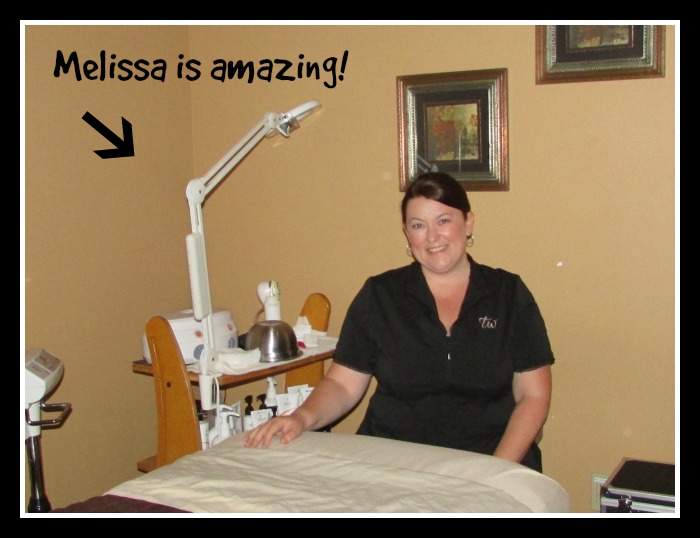 Her name is Melissa Benton and she is AMAZING! She has been an esthetician for over 11 years and is currently the Spa Supervisor for the Encinitas location but works part-time in the Laguna Hills location as well. She explained everything to me as it was happening since I was new to the facial world and once she was done explaining she was quiet…..which is awesome! Because I am one of those people who like it quiet when I am getting pampered. The facial lasted an hour and when it was done I felt like a whole new woman! The treatment I got was the Vital C Four Layer Facelift Facial with a Microdermabrasion Add-on. When it was done she told me to take my time on getting dressed and that she would be waiting for me in the lobby with a cold glass of water. Once I was changed I went in and there she was…with my glass of water. I met Brenda Gold who is the General Manager once I was in the lobby and she asked me how I liked my treatment. I told her I loved it and that I wanted to know more information about the Spa Membership…….
Y'ALL….I SIGNED UP!! For $69 a month I can get a signature service (facial, massage or body treatment), skin analysis, access to the entire spa and member prices on any add-on services I want. I was hooked and can't wait for next month! Oh and maybe I will try the gym because you get to use that too for free on the day of your monthly service.
To find the Total Woman Gym & Spa near you go to www.totalwomanspa.com