No GMO for Chipotle
In case you haven't already heard, Chipotle recently became the first national restaurant company to use non-gmo ingredients in their food. Chipotle suppliers planted non-GMO corn varieties to meet Chipotle's needs for corn tortillas, and the company replaced soybean oil with sunflower oil to cook it's chips and taco shells, and with rice bran oil for other recipes and uses.

To support this positive move I recently went to lunch there with my husband and we had a fantastic experience. I was in the mood for some pork but when I got to the counter I was dissapointed to find out that they had run out of pork a few days earlier. I couldn't figure out why a restaurant would be out of a main ingredient for several days but the manager came out and explained to use that the reason they were out was because the quality of pork they had been given was not up to their standards, therefore they were waiting to get something better. Now that I can totally respect.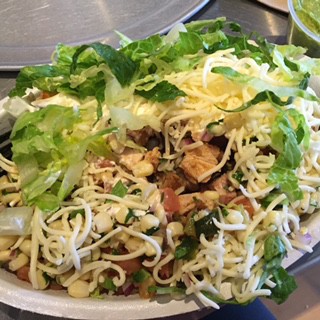 I started with a half meat half chicken burrito bowl and this beast was packed full of protein. It was flavorful and left me feeling full without that uncomfortable feeling  you get at some restaurants where the food is made with msg and other preservatives.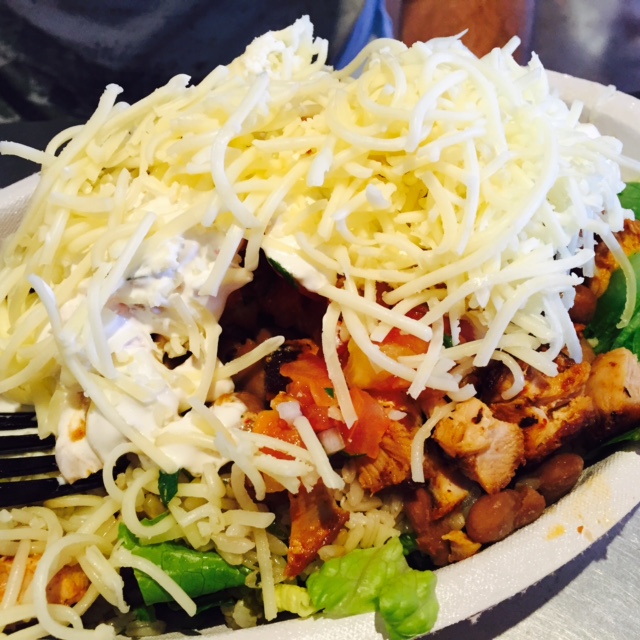 My husband had a gluten-free chicken salad with beans, cheese, lettuce and salsa.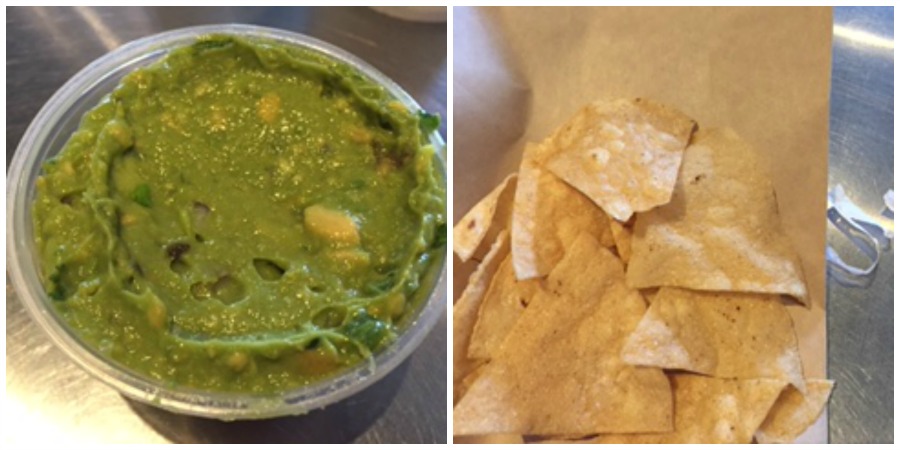 And let's not forget about the chips and guacamole. Chipotle by far makes the best chips and guac on this planet. The chips and a lime flavor and the guac is so fresh and chunky I have a hard time not spooning mouthfuls of it into my face.
I am super impressed with Chipotle these days and I think you will be too!
For more information visit them on Facebook and Twitter.