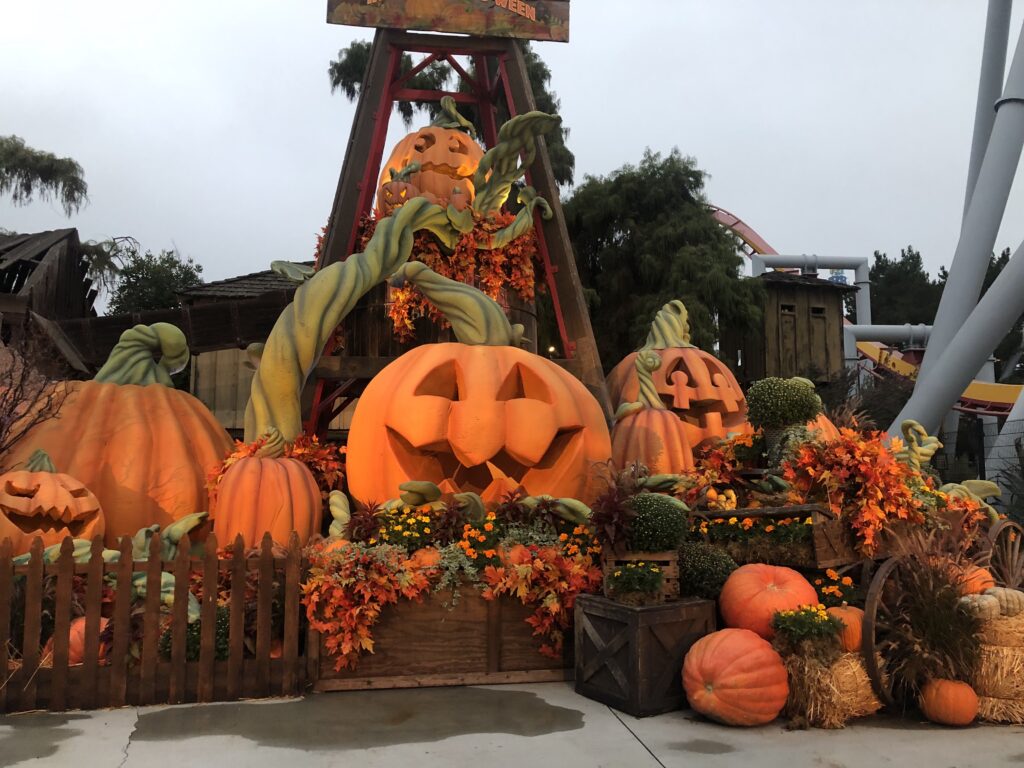 Don't be sad about theme parks not opening until 2021. Instead, treat yourself to some delicious food at the Halloween Event "Taste of Knott's at Knott's Berry Farm! We recently attended this mouthwatering event and we have a few tips to share with you!
The beautiful thing about these Knott's foodie events are they are way less stressful than a typical regular operating day because you are not as worried about getting in this line or that line for rides.
Tip#1
Dress festively! Halloween costumes are allowed. You just cannot use a costume mask in place of a regular mask. There are SO many photo ops throughout the park like huge pumpkin displays and tons of fall decor! My daughter dressed up as a skeleton and it was seriously the perfect costume because there are so many skeleton statues  (including a skeleton horse)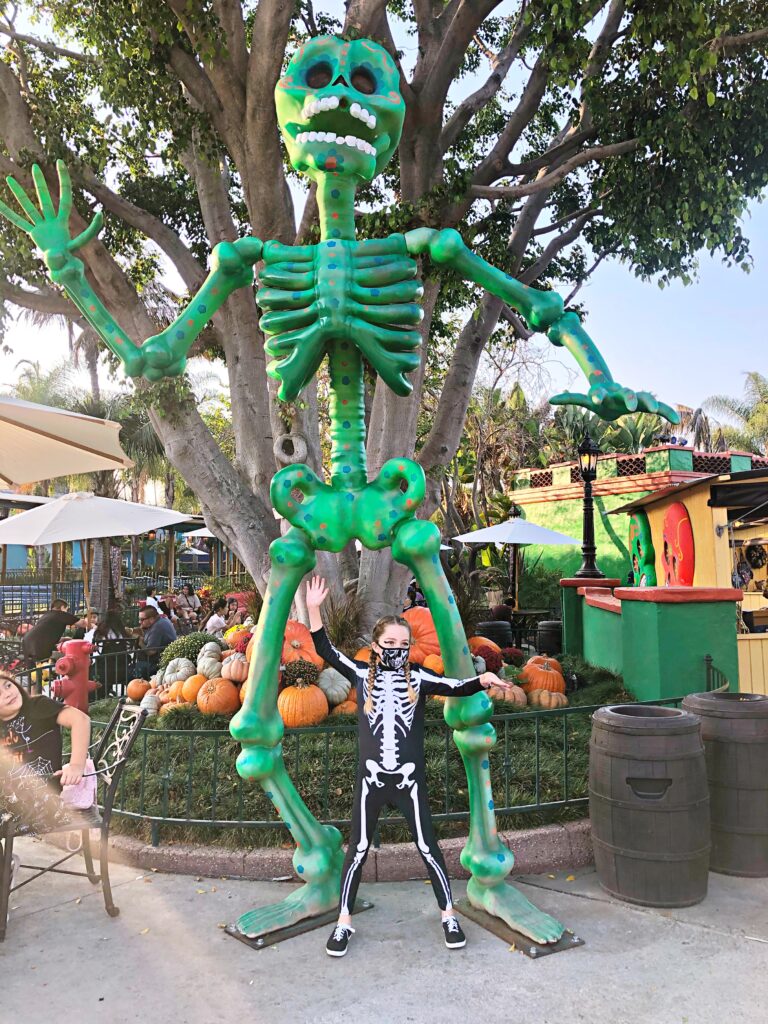 Tip #2
Look at the menus and choose things you and your kids want…then print out a map so you can make a route. Or better yet download the knotts app. The map on the app has all of the food places marked so even if you are unfamiliar with the park you can find the locations pretty easily. When you arrive, review your tasting card making a note of where everything is that you may want to try. My daughters favorite was the "Orange Creamsicle ICEE Float – Orange Cream ICEE with Vanilla Soft Serve Ice Cream". But we went on a very hot day and it was super refreshing.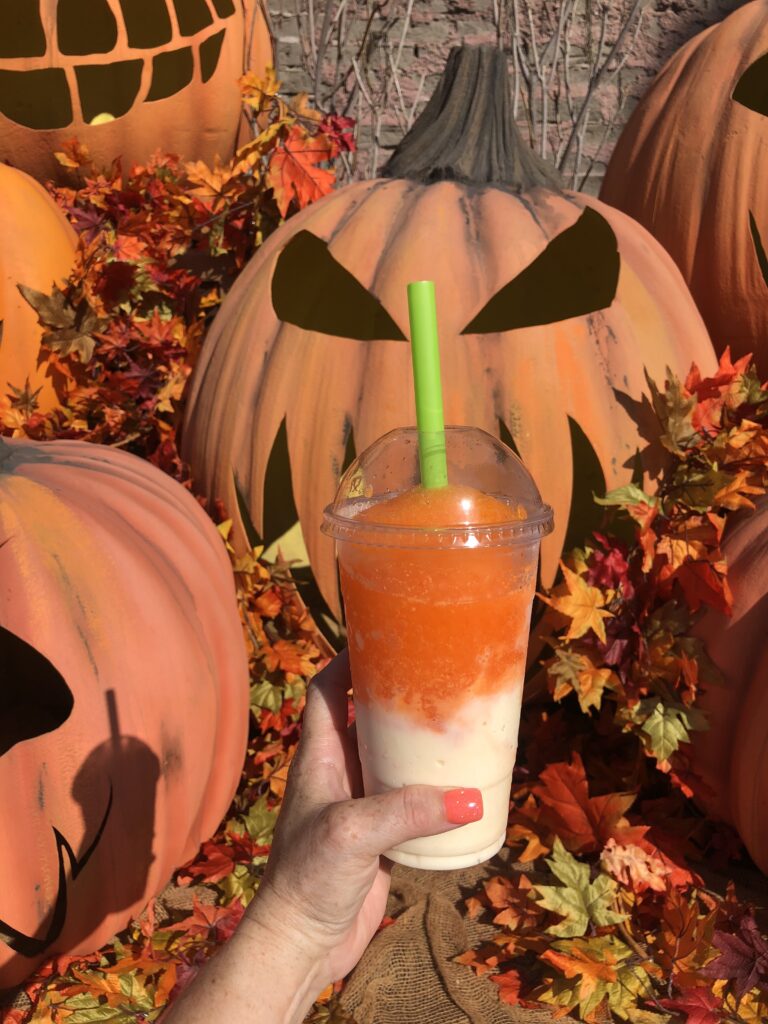 Tip# 3
Explore Ghost Town in the evening. Look in the windows to see haunted things happen! There is also a projection show in the graveyard yard that starts around 630 p.m. Each of the ghosts that are buried there tells their story so make sure you read their headstones during the day!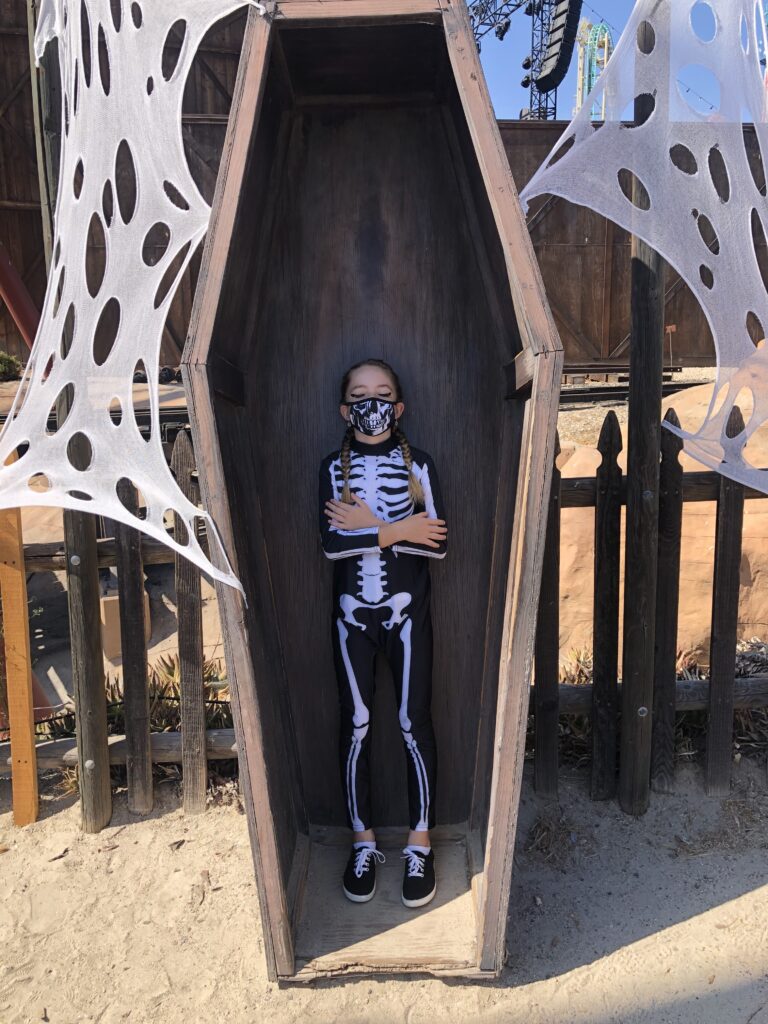 Tip# 4 
Be sure to browse the Into the Fog" art installations. There are over 40 pieces!
Tip #5
Print out this free scavenger hunt via Clementine County! It's a great way to keep the kids focused.
Click to access Knotts-Taste-of-Fall-O-Ween-Scavenger-Hunt.pdf
Tip #6
Watch Krazy Kirk and The HillBillies at Calico Mine Stage. Although they are not live, the video is amazing and it feels like they are performing for you personally!
Tip# 7
Wear stretchy pants, bring your appetite and maybe even some tupperware in case you don't finish all the food. 5 tastings is SO much food! And if you are with more people that is double! Here is a sample of what is offered!
View this post on Instagram
Tip #8
Visit the Scarecrow in Camp Snoopy. He is afraid of the crows and he will interact with you  and ask you if you have seen them.
Tip #9
Watch the Ghost Projection in Camp Snoopy. And look out for all the skeletons placed in the rides. I laughed so hard at the skeletons in the tugboat ride!
Tip# 10
Listen to the music in Fiesta Village. Sometimes people are dancing and there is a stilt walker going around greeting people. This is where all the giant skeletons are!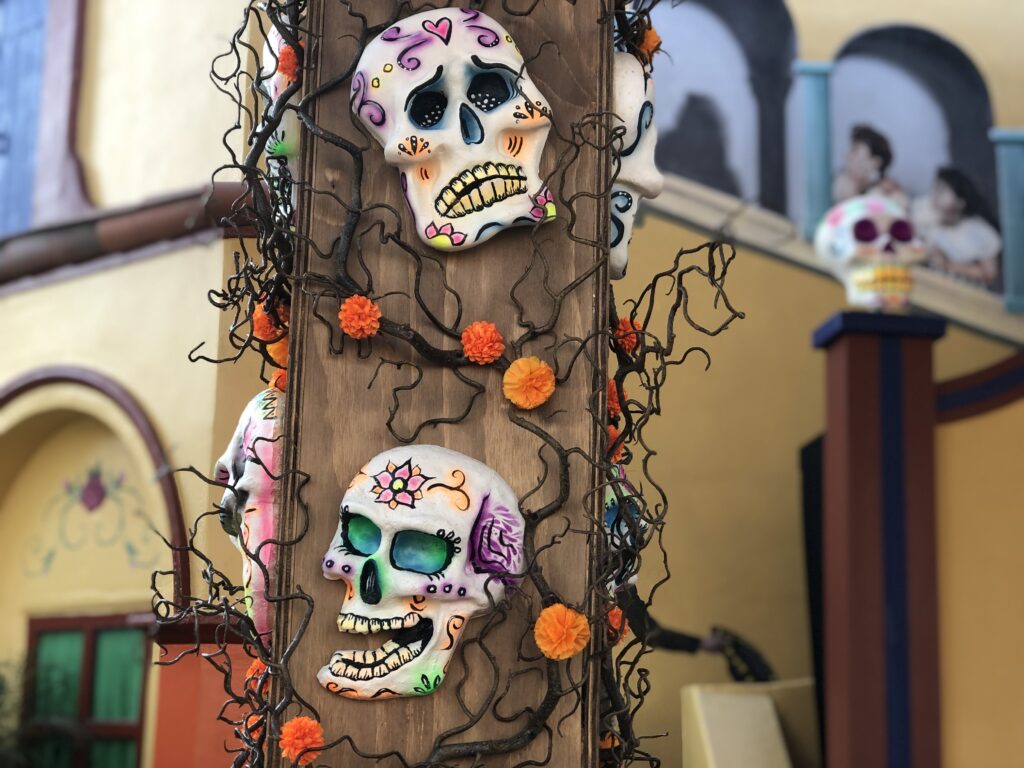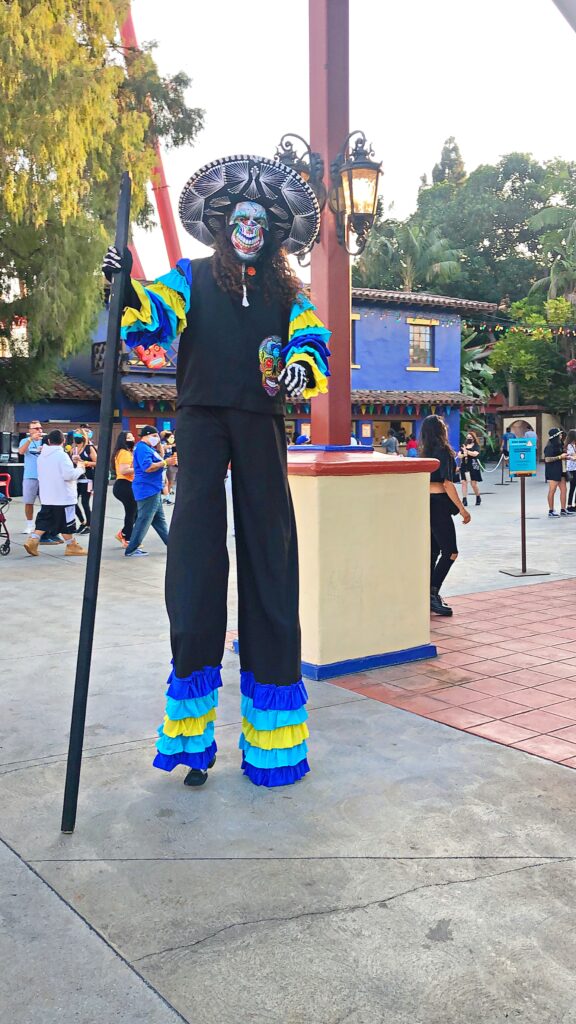 Tip #11
Watch the contortionist on stage next to Hang Time! There is also a stilt walker on the boardwalk too. If you ask for a selfie they will bend down and take one with you.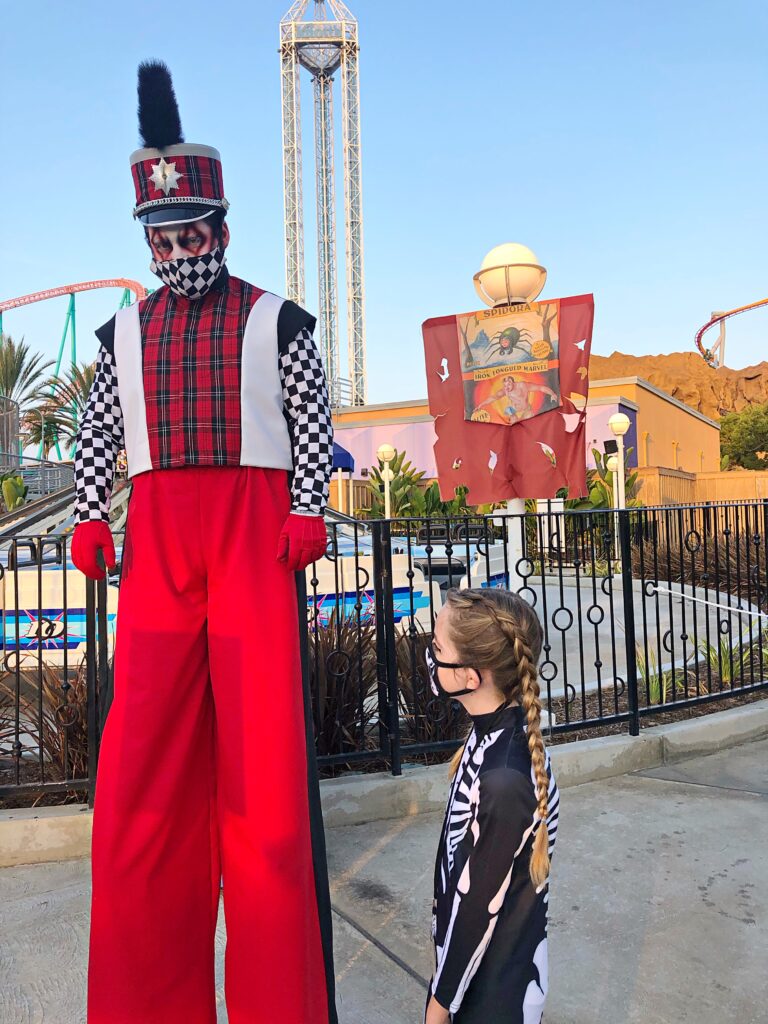 Enjoy! For more information visit Taste of Fall-O-Ween on Facebook.